Reminiscing about a lovely fall day in the middle of Bavaria: The fog is hanging deep on this Sunday morning, it´s bitter cold and the world seems to be still asleep as we are driving through the heart of Bavaria. Destination: the "Boxer Brunch", an Porsche gathering, but this time at a rather special place, namely the RUF facilities in Pfaffenhausen. People who have fuel in their venes, people like us, know this place as the sanctum of Porsche and as manufacturing in the highest class, but to all of those who might not know the background for the obsession about this place, I might briefly introduce.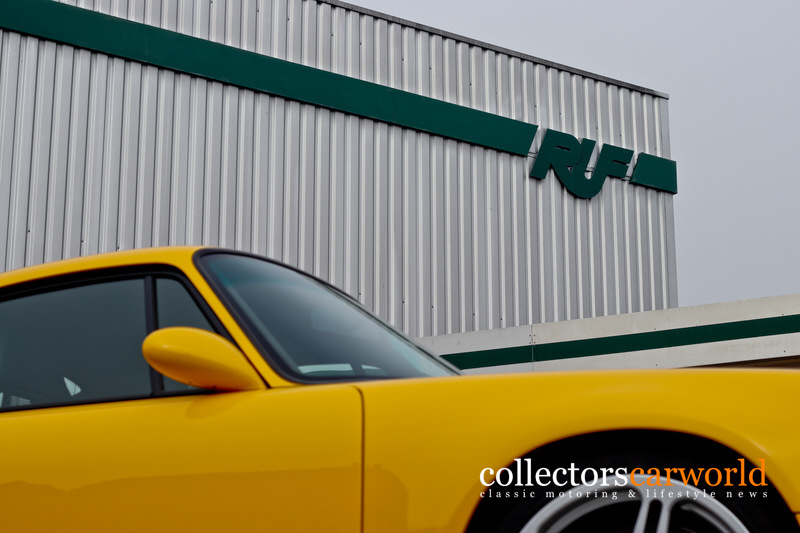 The company RUF Automobile is known to take the best cars of the world made by Porsche and make them even better
A good example for their refined work was the idea to build a five-speed gearbox for the 930 Turbo as Alois Ruf wasn't happy with the by the time fitted four-speed box. The idea was so good that a lot of 930 owners came to RUF to get that transmission but later even Porsche themselves bought the idea and then sold 930s with five-speed boxes. However, RUF isn't just a "tuner", since 1981 it's a vehicle manufacturer who build their own cars with their own chassis number, but with the look and emotion of Porsche. Undoubtably, the 1987 RUF CTR, better known as YELLOWBIRD, is with its high-speed record of 342 km/h and 469 horsepower the most popular vehicle built by RUF. And as chance would have it, they even brought one out to display for this occasion, joined by the new RUF SCR and the RUF CTR Anniversary.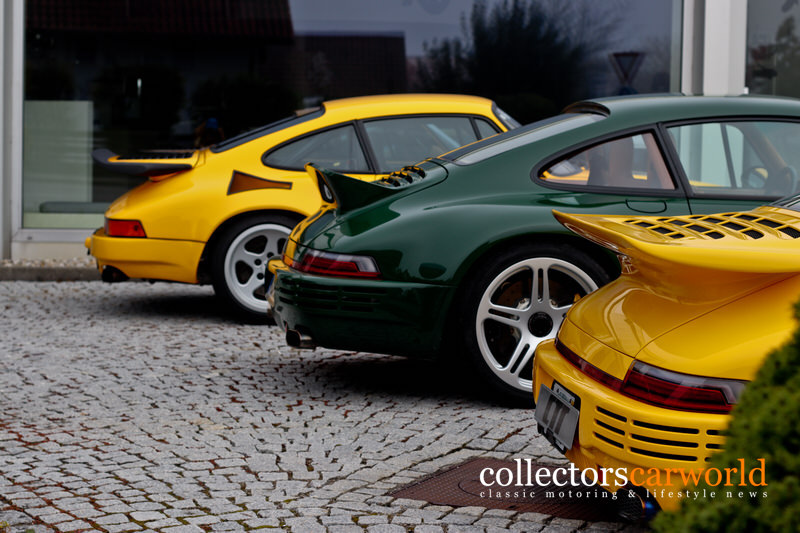 The Porsches which are gathered at this truly special place vary from 911s of all eras to the transaxle cars or 912s, and not to forget the midengined cars like 914, Boxster or Cayman. So there is something for everyone's taste. As the sun starts to find a way through the fog, the mystic atmosphere floats away and the glory of the beautiful shapes from these pieces of drivable art start to show their full resplendence. This get-together is probably the last one of the season, so even the rarer cars are taken out for a last spin, for example an old 911 RSR or a 964 Carrera RS. But also Boxer-Engine cars without a Porsche Logo on the bonnet are welcomed, like a VW Karman Ghia.
Being surrounded by so many beautiful cars and of course by these people who share the thrill and all of this at RUF marks this event as a great conclusion for the 2021 Porsche Season.