Located between the countryside and the sea, the Masseria Borgo San Marco in Fasano is an enchanting fortified village, situated amidst 160 acres of ancient olive trees.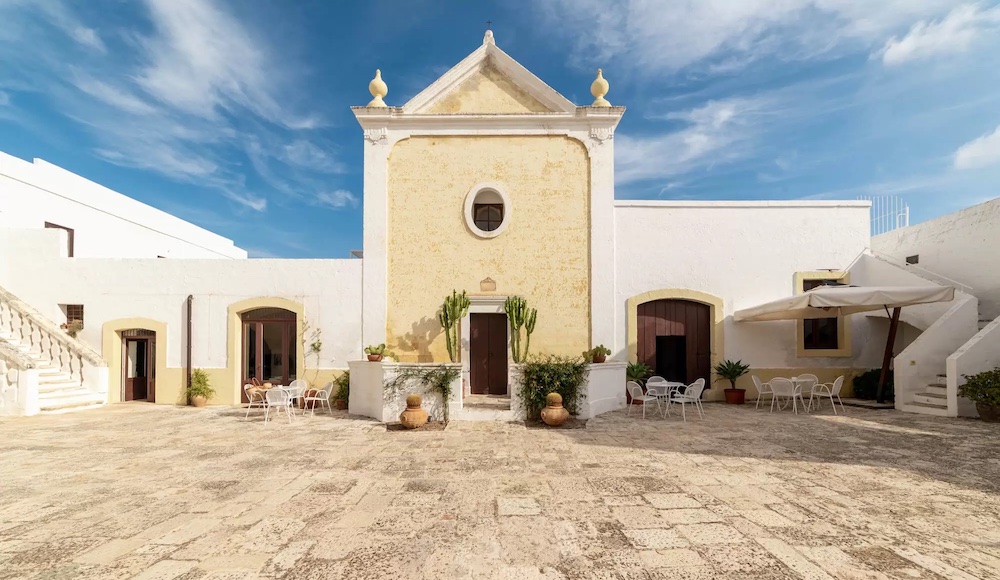 Here you can relax if you're looking for an estate in Puglia near the sea or if you'd like to breath the authenticity of a region rich in culture, tradition and good food, in a relaxing setting, where red of the terrain gives way to the green of the olive trees.
This is good too: join us in this authentic Puglian estate, called a "masseria" in Italian. Near the sea, amidst this masterpiece of red land and green olive trees, come and experience the great culture and rich culinary traditions of the region or simply sit back and relax.
Borgo San Marco is situated in between Fasano and Ostuni, 4 km from the Adriatic Sea, right around the corner from the Valle d'Itria, the quintessential Salento.
Thirteen thousand olive trees line the white fortified walls of the Masseria in Fasano framing the gorgeous swimming pool, while stately carob trees one finds interspersed like ancient sculptures of nature.
Click here for further information
more information: borgosanmarco.it
---