Bonhams returns to Bonmont Golf and Country Club in Cheserex, Switzerland on 20 September, following 2019's successful inaugural sale, which achieved a world record auction price for a Lamborghini, a rare Veneno model, selling for CHF 8,280,000 (€7,685,000). The picturesque Lake Geneva will once again be the backdrop, while the former 12th century abbey chapel will provide an atmospheric venue for the Bonhams saleroom.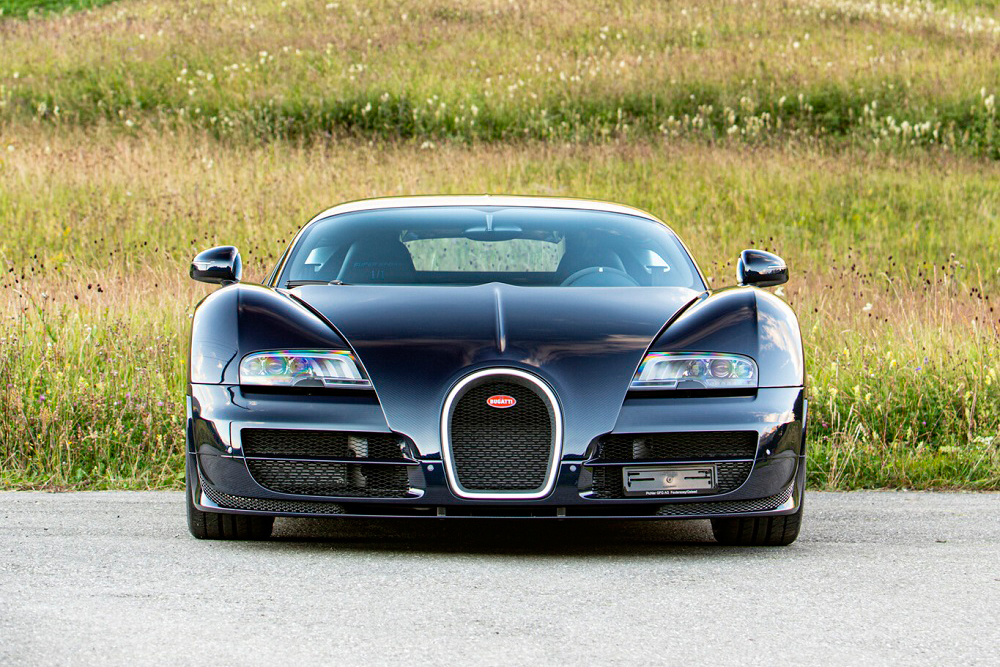 A 'matching' pair of Bugatti Veyrons leads a fine selection of classic and collectors' motor cars from the world's most glamorous, sporting and luxurious automotive marques to be offered in the Bonhams' sale. The 2010 16.4 Super Sport Coupé and 2014 16.4 Grand Sport Vitesse convertible variants of the French supercar, which set the benchmark for the category when it was launched, offer potential buyers a choice of summer or winter driving – or possibly both for the ardent Bugatti collector.
Both motor cars have covered fewer than 700 kms from new – equivalent to a return trip from Geneva to Cannes – and are both offered with an estimate of CHF 1,600,000 – 2,100,000 (€1,485,000 – 1,950,000).
---
Bugatti Veyron 16.4 Grand Sport Vitesse 5
(€1,485,000 – 1,950,000)
---
2010 Bugatti Veyron 16.4 Super Sport Coupé 7
(€1,485,000 – 1,950,000)
---
The duo lines up with 10 other 'as new' performance and supercars offered from a private collection in the sale, including a Ferrari 599 SA Aperta, estimate CHF 1,100,000 – 1,400,000 (€1,020,000 – 1,300,000), and a sporting pair of Mercedes AMG SLS 'Black Series' Coupés, both with an estimate of CHF 450,000 – 650,000 (€420,000 – 605,000). Other notable consignments in the collection include arguably the finest recent hybrid hypercar, the 2016 Porsche 918 Spyder, estimate CHF 1,100,000 – 1,300,000 (€1,020,000 – 1,205,000).
Another early consignment is a supercar from another era, a Maserati Mistral Spyder, first unveiled to the world at the 1963 Turin Motor Show and produced in limited numbers. This 1964 example is one of only 125 convertibles produced and remains one of the marque's most desirable models. Delivered new to Switzerland, this motor car has been owned by the same family since 1971. Estimate CHF 400,000 – 500,000 (€370,000 – 465,000).
---
An even rarer Swiss offering is the only 'Derby' Bentley – the 1930s model described as the British marque's finest ever by W O Bentley himself – to feature bodywork by the Geneva-based Carrosserie Worblaufen. The 1938 41/2-Litre Four-Door Cabriolet has, in recent years, graced the concours lawns of Villa d'Este and Pebble Beach. It is offered with a set of matching silk-lined luggage and has an estimate of CHF 240,000 – 300,000 (€225,000 – 280,000).
Report by bonhams.com
---