Now in its 11th year, Bonhams returns to Scottsdale, Arizona on 27 January 2022 at the Westin Kierland Resort & Spa, offering a full spectrum of exceptional motorcars. As Bonhams prepare for a promising curated line-up in 2022, they look back at the last 10 years of impressive sell-through rates and the many world auction records achieved here.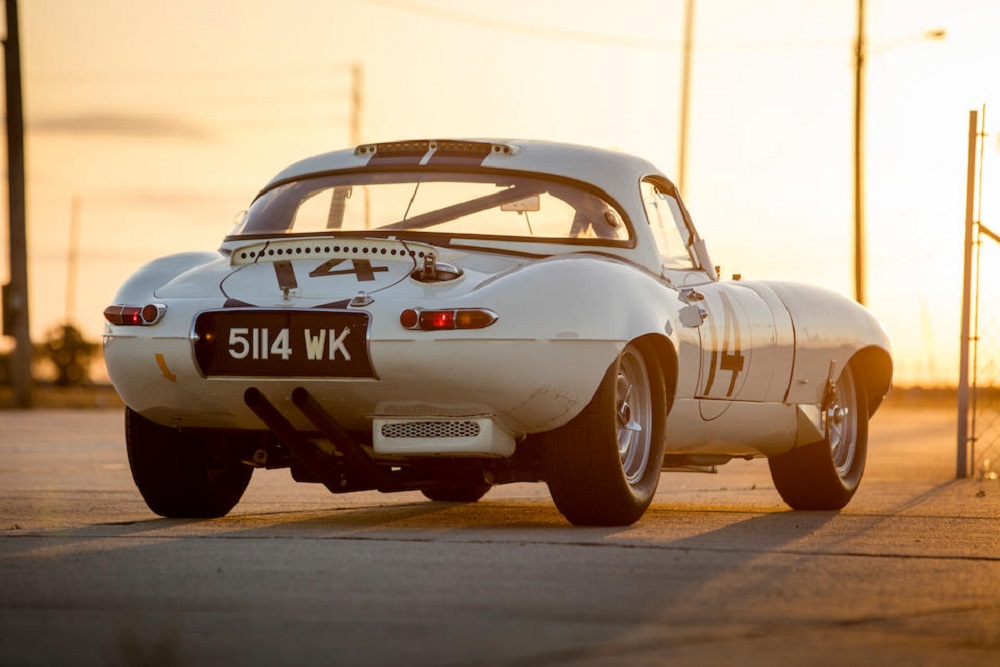 Rolls-Royce Phantom I Transformal Phaeton, Ex-Marlene Dietrich, 1930 (2012)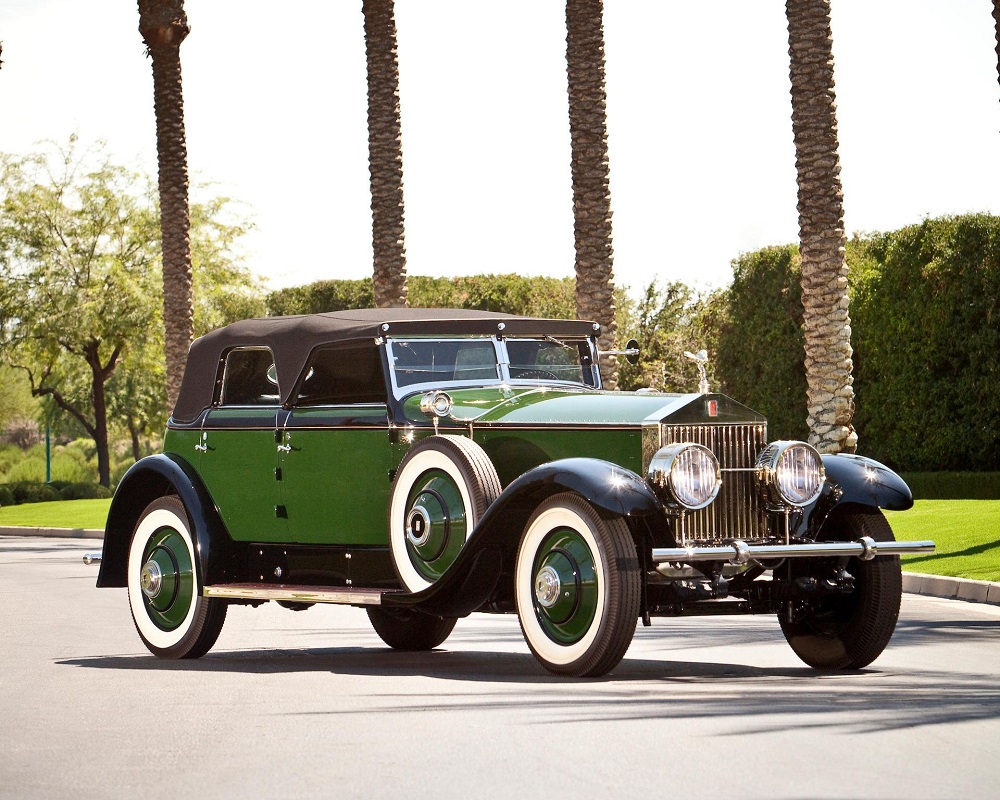 Newly restored and never shown, this magnificent 1930 Rolls-Royce Torpedo Transformal Phaeton by Hibbard & Darrin was documented to have been delivered new to Marlene Dietrich, one of the greatest film icons of Hollywood's golden age.
Born near Berlin in 1901, Dietrich became an international film star with her role in 1929's The Blue Angel, directed by Josef Von Sternberg. On April 14, 1930, Marlene Dietrich arrived in Hollywood to continue making films with von Sternberg, who had left Germany a few months earlier to work for Paramount Studios. In a letter written that evening, Dietrich mentioned that Von Sternberg had greeted her at the train with two welcoming gifts from Paramount… a bouquet of flowers and a green Rolls-Royce, pictured here.
An automobile loaded with genuine star power, it was sold to its new owner for $524,000 in 2012.
1972 Lamborghini Miura SV (2013)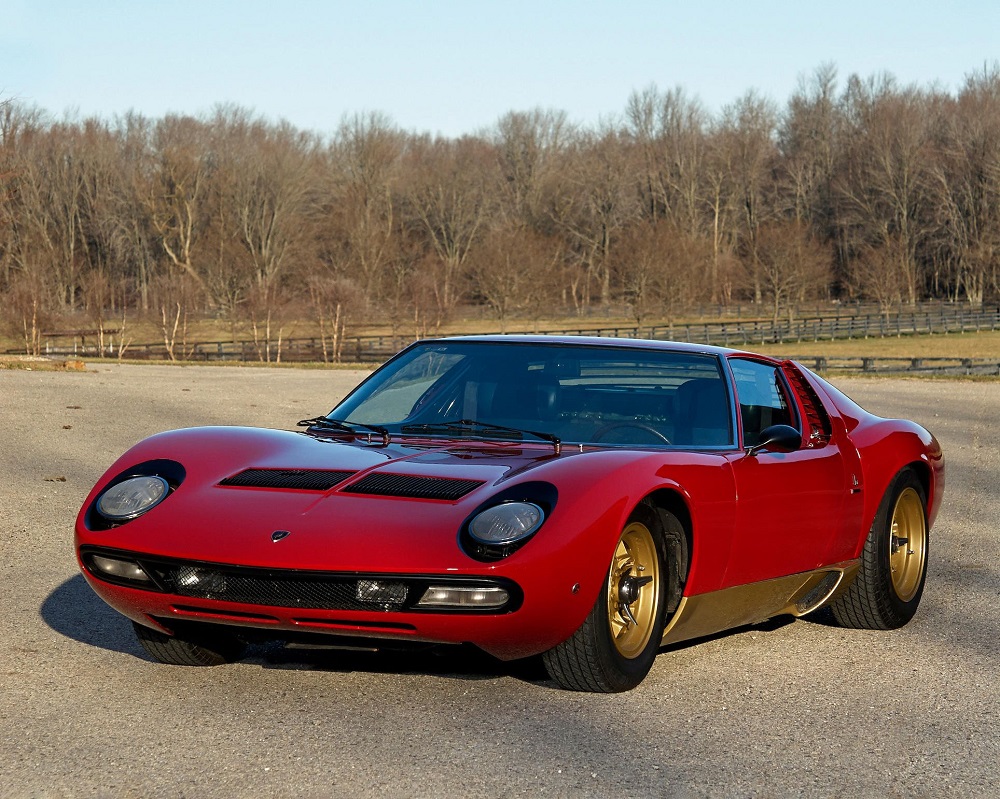 One glance at the stunning Miura here and you can't help but think of Rossano Brazzi gliding through the Alpine passes in an identically liveried Lamborghini in the opening sequences of the famed British heist movie, The Italian Job.
Bob Wallace is quoted as saying that the 'fast tuned' or 'Spinto Veloce' Miuras were an altogether different beast from their predecessors in every respect, they were better built, faster, and the best looking, for this reason this limited production run has always been coveted. This particular example, presents the concept at its zenith and was sold to its new owner for $1,215,000 in 2013.
1951 Ferrari 212 Export Berlinetta, Ex-Augusto Caraceni and Count Antonio Naselli (2014)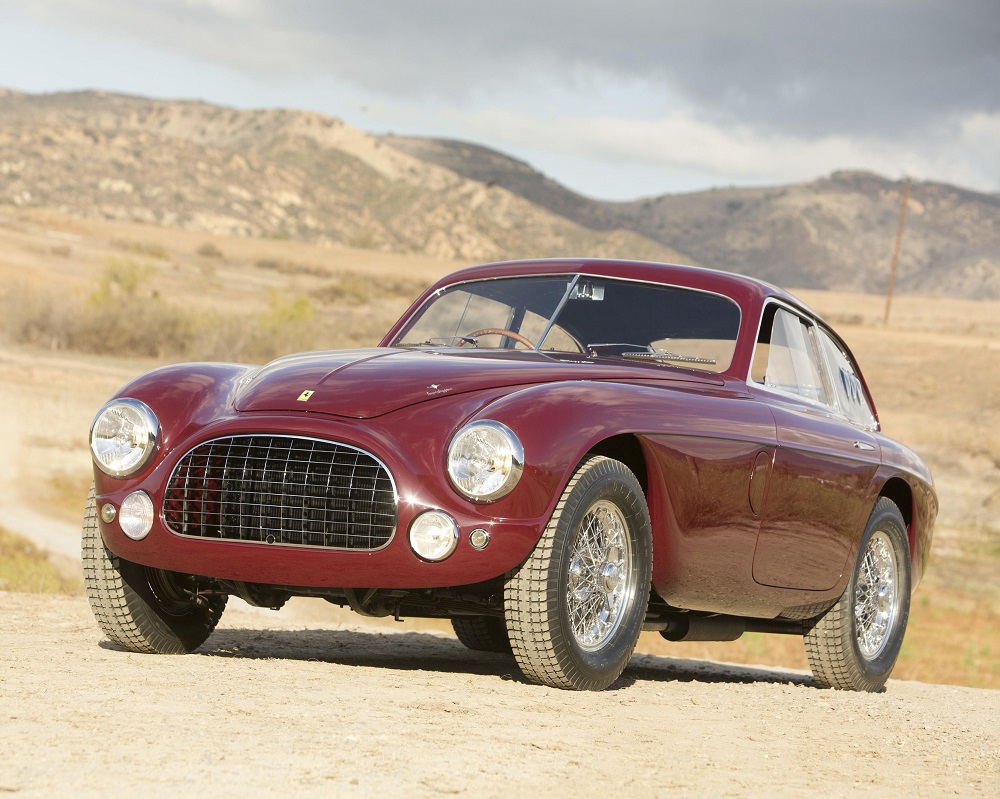 This incredibly rare Berlinetta had been absent from the circles of Ferrari enthusiasts and the collector car market for many decades. It emerged in 2014 from its cloistered storage and impeccable nut-and-bolt restoration for the first time in forty-five years to cross the block at The Scottsdale Auction.
An excellent example of Ferrari's legendary racing Touring Berlinetta with prominent ownership history, this motorcar went on to sell for $3,190,000.
1966 Ferrari 275 GTB Competizione, Ex-Scuderia Filipinetti (2015)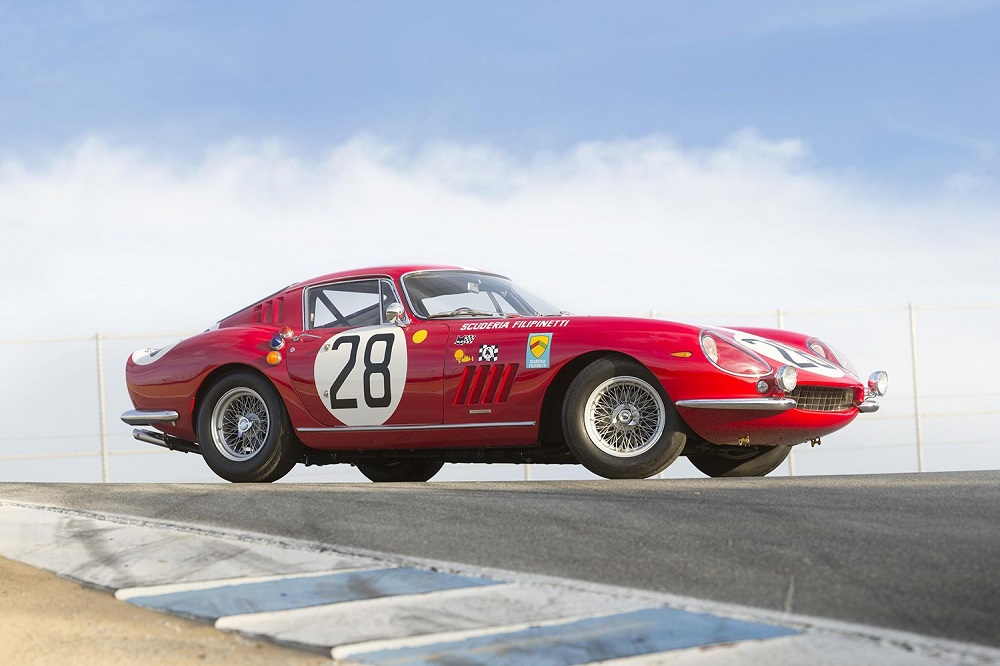 Boasting impeccable race provenance, rarity, and specialty of construction, the present motorcar is the second-to-last GT car ever built by Ferrari's factory competition department. A three-time participant in the GT Class at the world's greatest endurance race, and boasting the 1967 GT Class win at the 24 Hours of Le Mans, chassis 09079 has been celebrated by Ferrari North America as one of its most important cars.
Sold in 2015 for $9,405,000, not only did the new owner acquire an impressive motorcar but also a piece of Ferrari's storied history.
2015 McLaren P1, The last US-market P1 built (2016)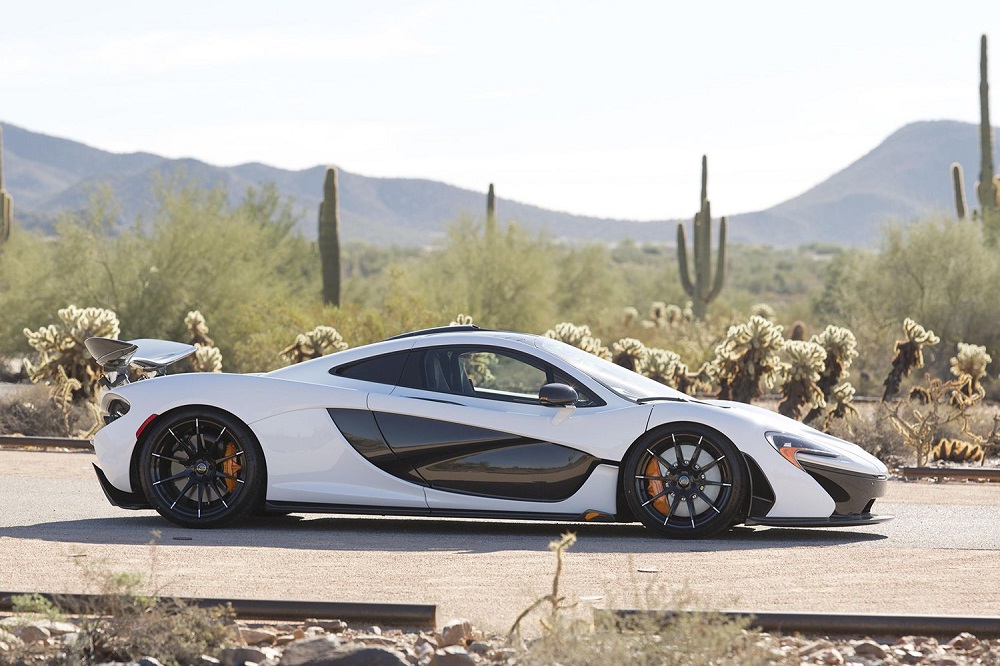 The present P1 number 371 sold in 2016 is the last US-market P1 built of the 375 total production-run. This car was originally shipped to McLaren Chicago around New Years 2014/2015, before the cars first owner, a Florida-based enthusiast took delivery. The McLaren P1's option list totaled nearly $100,000, and included the Alaskan Diamond White used tastefully throughout many parts of the cars high-tech exterior, as well as the sharp and neatly contrasting orange line used in many elements of the interior.
In practically new condition with less than 300 miles and complete with all its factory delivered accessories, this incredible P1 went under the hammer at The Scottsdale Auction for $2,090,000.
1964 Porsche 904 GTS (2017)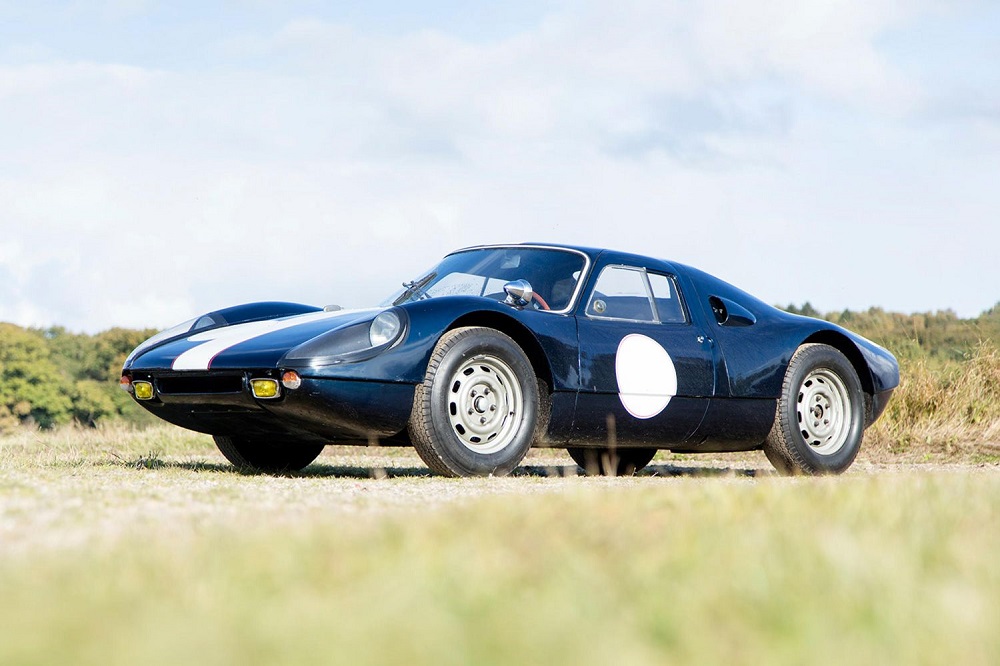 This remarkably original 904 GTS benefitted from several long-term owners, as well as very minimal use over the last 48 years. According to a copy on file of the factory Kardex built sheet, 904-098 was equipped new with engine no. 99090, a Type 587/3 Carrera motor. Shod with Dunlop tires, the 904 GTS was dispatched on June 5, 1964, finished in hellelfenbein (light ivory) paint and upholstered with a blue cloth interior. According to marque authority Jerry Pantis, it is the only 904 to leave the factory painted ivory.
This pristine low-mileage sports racing icon joined a new owner's collection at The Scottsdale Auction in 2017, selling for $2,310,000.
1958 Porsche 550A Spyder (2018)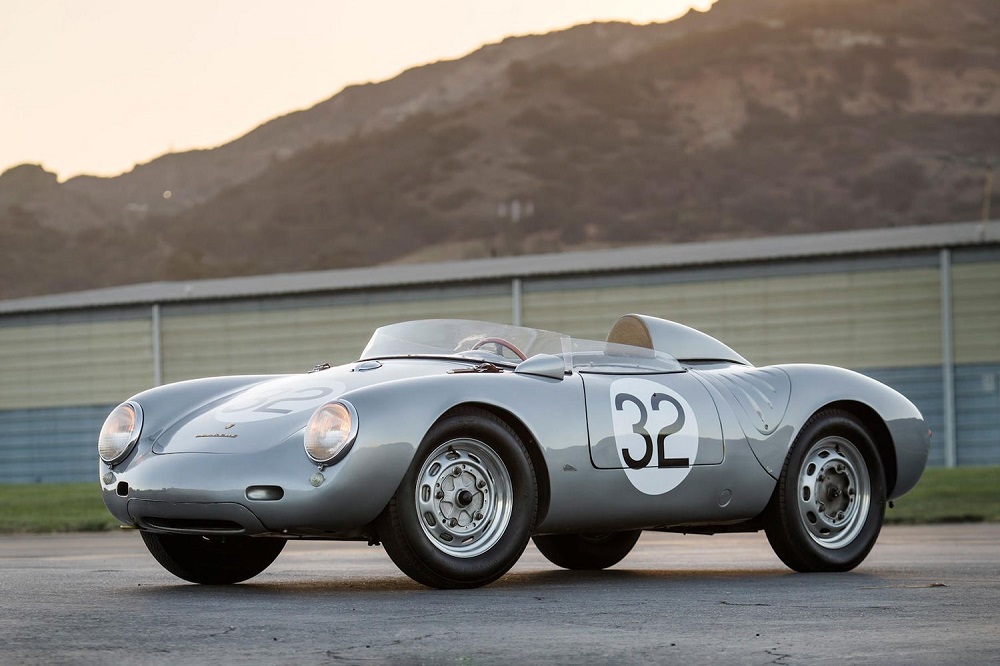 The 550 Spyder was Porsche's first genuine racing car design but when launched at the 1953 Paris Salon, the model had much about it than being a mere weapons-grade on-track warrior. The 550a that came about in 1956 was not just a mere evolution of the preceding model, but a revolution.
Sold in 2018 for $5,170,000, the present 1958 Porsche 550A Spyder Chassis No. 550A-0145 is the 2nd to last Spyder constructed of the only 40 total examples. As a result of its later 1958 production, the Porsche benefitted from all of the upgrades received by the final cars including higher compression, centralized distributor, and weber carburetors, resulting in 135 horsepower. With these parts considered, this particular 550A is the best of the breed and one of the most enjoyable specimens to drive of an already delightful sports car family.
1951 Maserati A6G/2000 Spider Coachwork by Carrozzeria Frua (2019)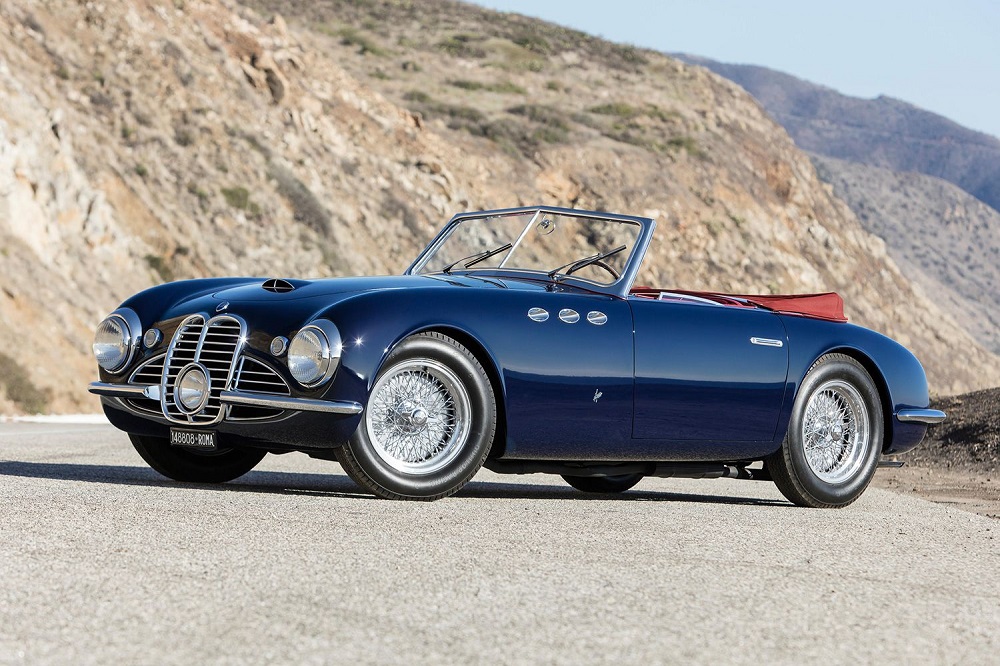 The exclusivity, extraordinary history, sublime condition and rarity of this 1951 Maserati A6G/2000 Frua Spider mark it as an international celebrity. One of just three examples built with bespoke coachwork and features, it is eligible for the most prominent Concours d'Elegance or driving events around the globe.
One of most beautiful and valuable jewels in the Italian automotive crown ever to be offered at auction, we were proud to sell this 1951 Maserati A6G/2000 Spider at The Scottsdale Auction in 2019 for $2,755,000.
1951 Ferrari 212 Inter Cabriolet Coachwork by Vignale (2020)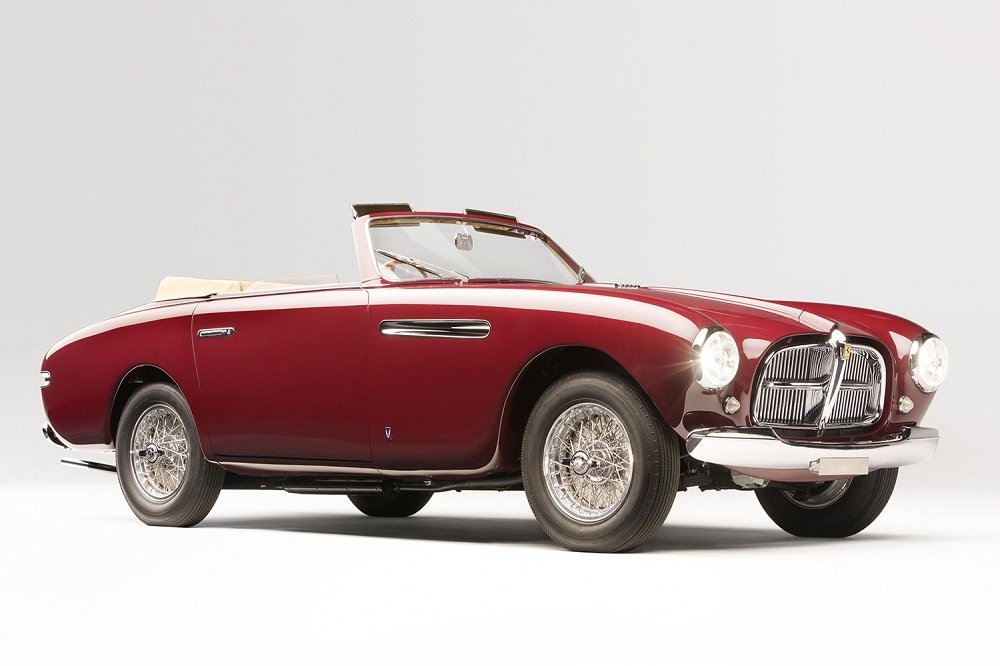 This breathtakingly restored early Ferrari Cabriolet claims a number of noteworthy superlatives, including coachbuilt rarity, a documented history of very few owners, Red Book certification by Ferrari Classiche that verifies the presence of the car's original V-12 engine, and a recent successful visit to the Pebble Beach Concours d'Elegance.
A sensational example of the early luxury roadcars that Maranello was marketing to support its legendary racing efforts, this superb 212 Inter was acquired by its new owner in 2020 for $1,930,000.
1959 BMW 507 Series II Roadster (2021)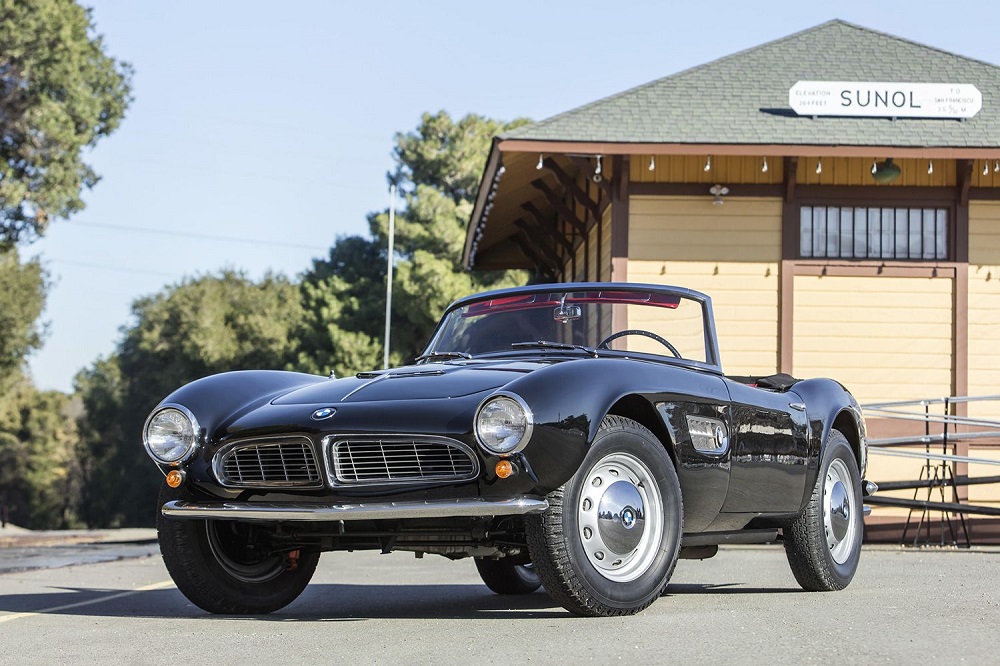 This stunning example of the fully developed Series II BMW 507 is an exclusive sports car, arguably one of the most collectible BMWs being one of just 253 examples produced. Rarer than the 300SL Mercedes-Benz, the 507 with its lithe and utterly beautiful design matched by the impressive sporting pedigree of the Bavarian marque is a truly timeless collector car and eligible for the World's most discerning collector car events.
This exceptional car crossed the block at The Scottsdale Auction in 2021 and was acquired by its new owner for $1,809,000.
If you are interested in more news click here.
---