Argo Racing Cars Ltd. was a British racing constructor founded by Swiss designer Jo Marquart and British mechanic Nick Jordan as part of their Anglia Cars racing team in 1976. The company initially constructed a variety of open wheel race cars for national and international Formula Three, as well as the Formula Atlantic and Formula Super Vee series. The company later build Sport Prototypes for the Sportscar Championship's CN class and the North American IMSA GT Championship's. Some of the best known Formula One drivers starting their racing career with Argo open wheel cars.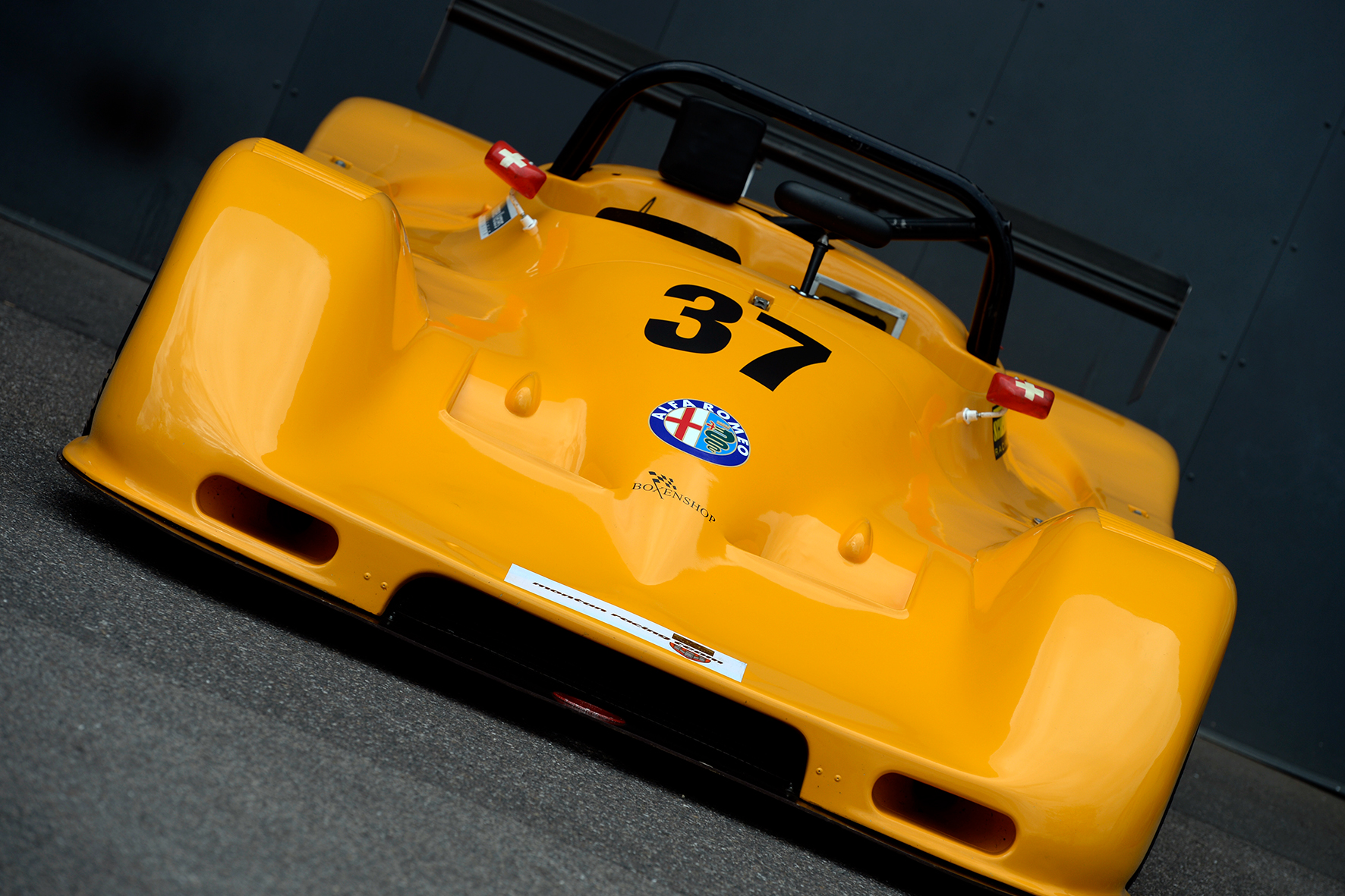 Argo produced in excess of 139 chassis until 1993. Production included 7 JM16, 19 JM19, 3 JM20 and 5 JM21 sports prototype chassis.
The last car of the Argo sport prototype series was the here shown JM21, a Group CN open sports car with a 3.0 litre Alfa Romeo engine. In total five units were built in 1993 and used by several drivers mostly of German and Swiss origin for a variety of races, including mountain climbs. The car on the picture is the last build JM21 with the chassis number JM 21 #139 C3.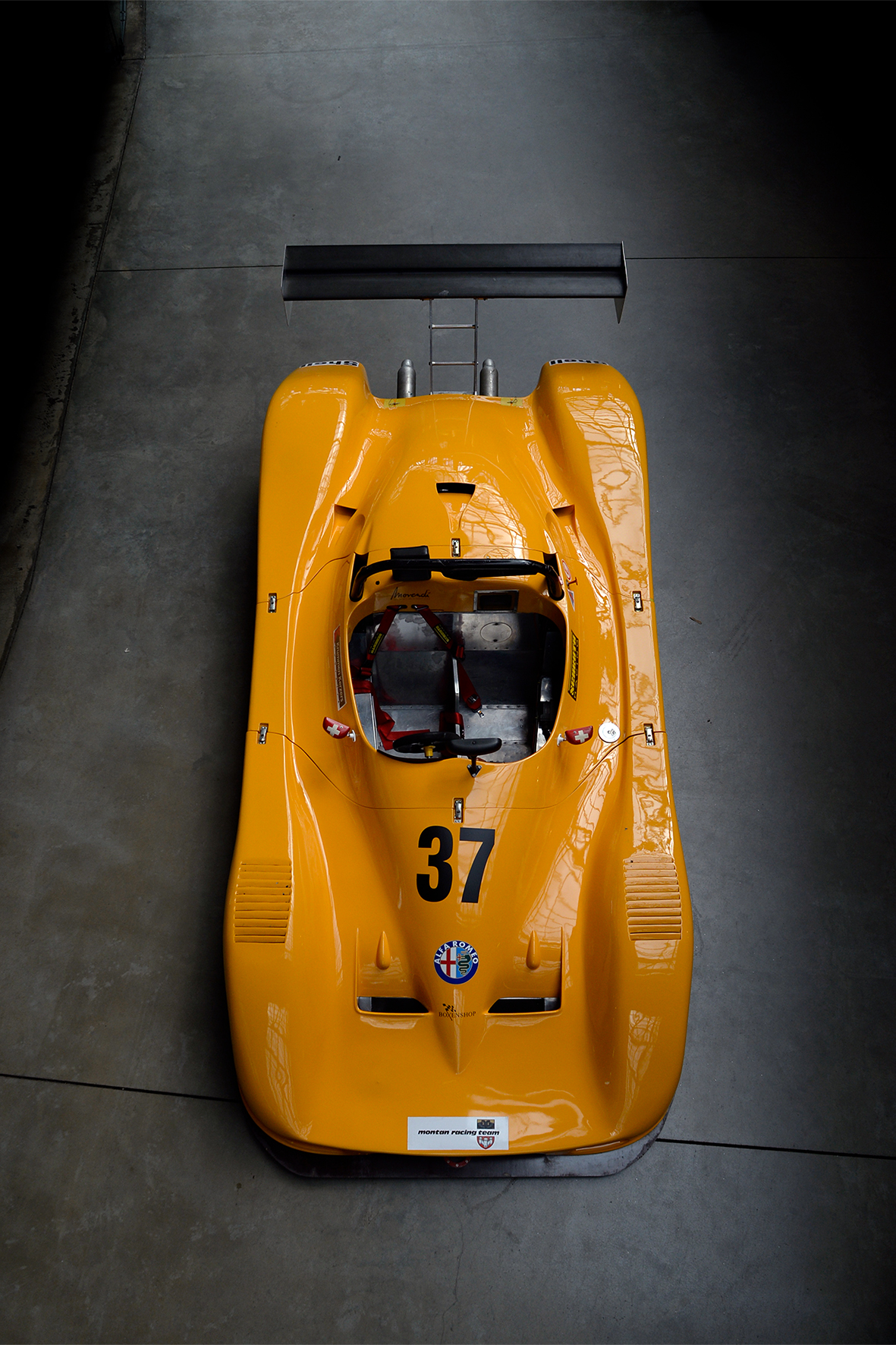 Jo Marquart's name as a designer for race cars is linked to the design of several Racing Car companies, starting from the 1960's. Lotus, McLaren, Huron, GRD, Modus and, most of all, Argo for the last 18 years of his life.
Early in 1969 Jo Marquart moved to McLaren as Chief Designer (replacing Robin Herd who had left to start up March). He was by this time 33. Also in 1969 he married and moved to live in Sandhurst, Berkshire.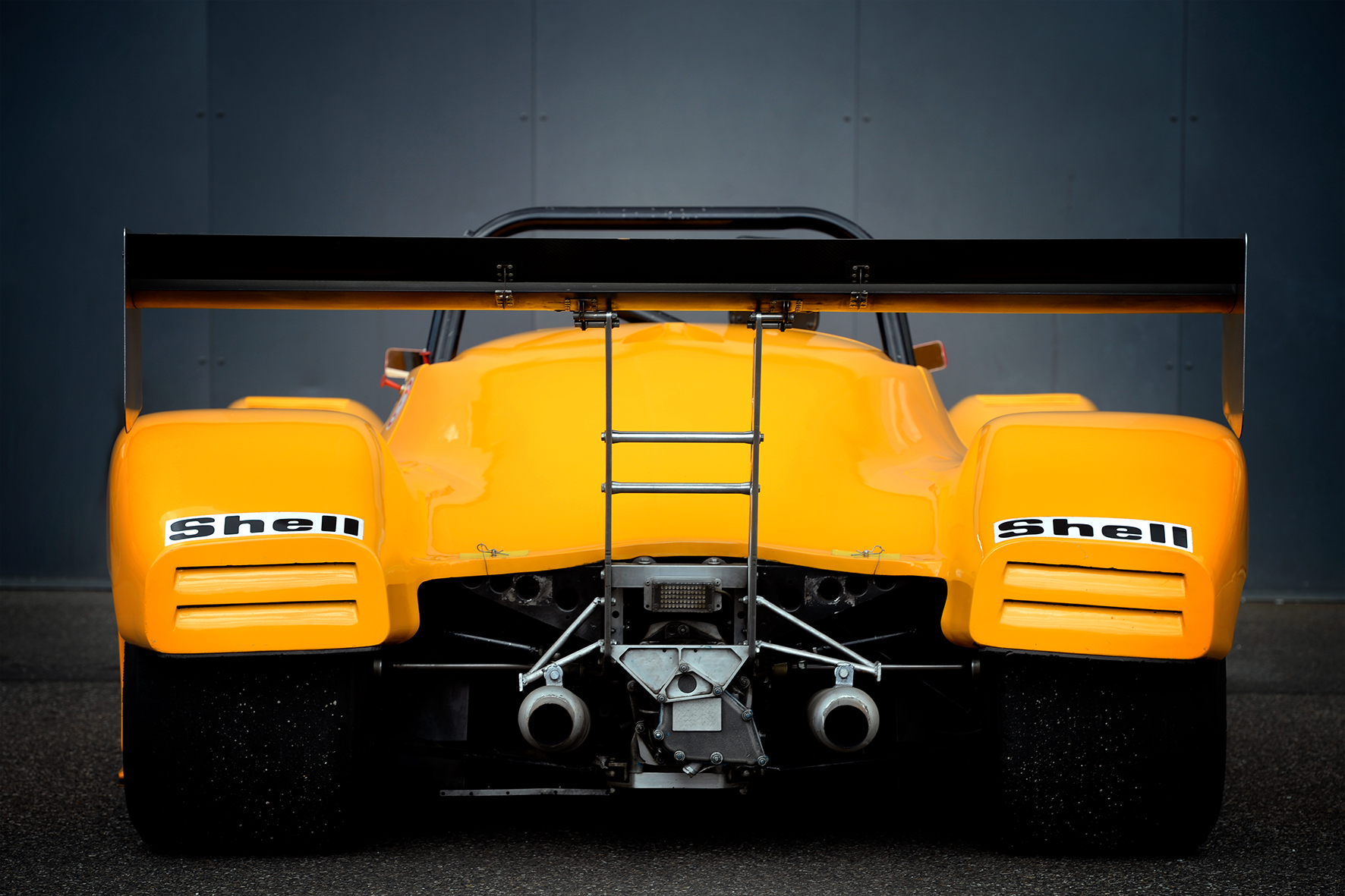 "Jo Marquart is credited with turning the M6 into the family of M8 descendents that would win the next four Can-Am championships. The brilliant Swiss born designer was given his big break by Colin Chapman at Lotus and moved to McLaren as chief designer. Marquart worked on all the M8 evolutions apart from the final one, the M8F. His time at McLarens coincided with McLaren Cars totally dominating the Can-Am Sportscar racing. (They had 56 wins between 1967 and 1972)." Quote from Classic Cars, Nov. 2010
He also designed the McLaren M9A, one of the first Formula One cars with Four Wheel Drive. But after appearing in British GP in 1969, they saw that this wasn't the right way for F1.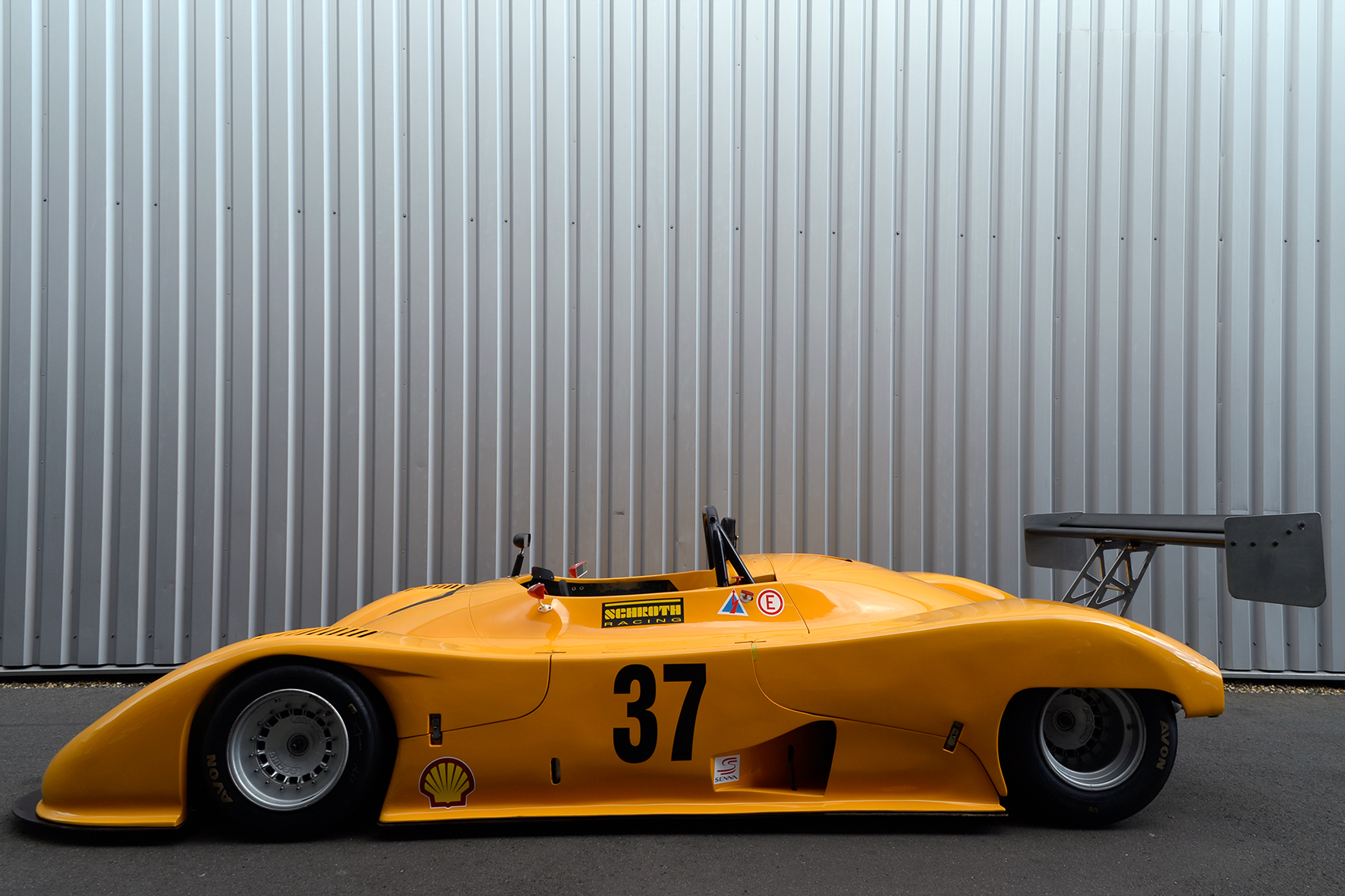 Jo Marquart had a good working relationship with Bruce McLaren, whom he held in great esteem. They worked closely together on the M8 Can-Am sportscars. When Bruce was killed on 2 June 1970 during routine testing at Goodwood , Jo, as all of the McLaren Team, was devastated. Bruce McLaren was 32 and much respected both as driver and brilliant designer/engineer. After this time Jo lost his enthusiasm for McLaren Racing and started to think of being involved in a smaller set-up where he would have more freedom concerning design work.
As a designer, the McLaren years were the most successful for Jo, but I think building his own race cars in his own company was the right decision for him.
Coming back to the beautiful JM21. This race car is very well and simple designed in the pre-carbon era. So it has an aluminum monocoque. The car was powered by an 3 litres V6 Alfa Romeo engine with 24 valves.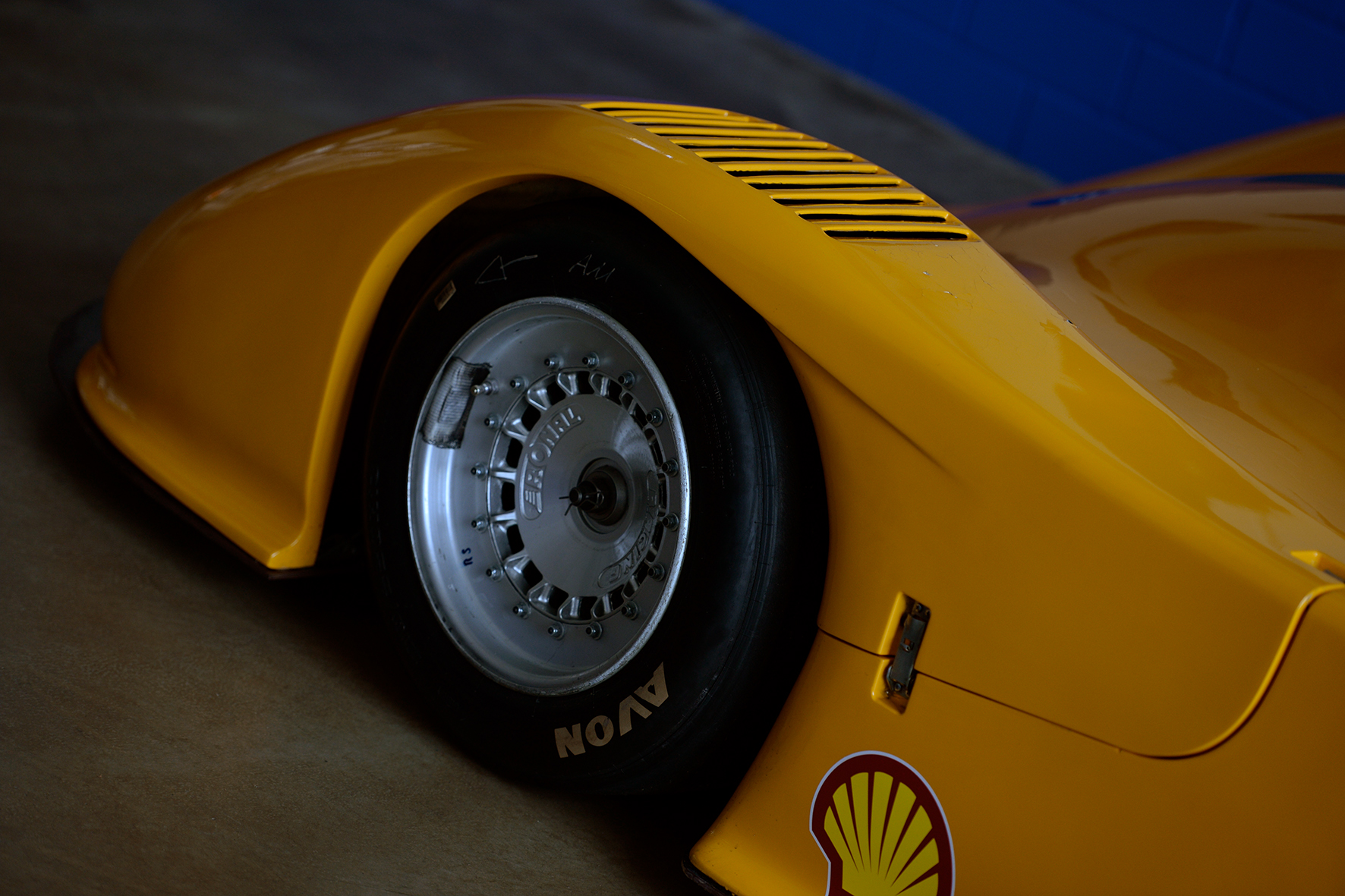 The JM21 # 139 is not only the last JM 21 but also the last ever car which was build in the history of the Anglia Cars company. It was raced at the Interserie and at the European Hillclimb Championship.
Argo JM21 #JM139: TECHNICAL SPECIFICATION
MODEL JM 21
TYPE Sport Prototype Group CN
YEAR OF PRODUCTION 1991 – 1993
TOTAL NUMBER OF BUILD CARS 5
ENGINE Alfa Romeo V6 – 24 Valves
CUBIC CAPACITY 3000 cc
TRANSMISSION Hewland FT200 (5-speed racing gearbox)
HORSEPOWER ca. 320 bhp
BODY STYLE aluminium monocoque
BRAKES Discs all around
WEIGHT WITHOUT FUEL 600 kg