Canossa Racing, the new division of Canossa Events dedicated to all racetrack enthusiasts, has recently acquired Alfa Revival Cup, the well-known Italian racing series dedicated to all Alfa Romeo GT and Tourism cars built from 1947 through 1981 and sanctioned by the Automobile Club of Italy (ACI).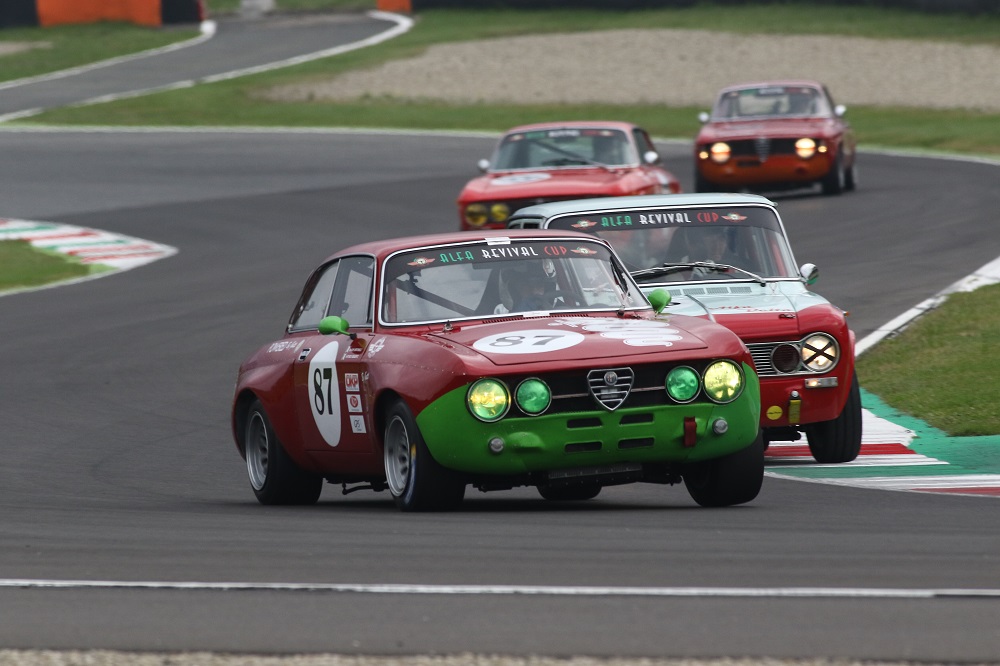 The Alfa Revival Cup driving experience is a journey between speed and adrenaline in the most legendary Italian racetracks. Created for all Alfisti who like to spend their time on a racetrack and paddock, the racing adventure is a tribute to the heritage race history of the world renowned "Biscione" Brand.
The experience offers to all racing lovers five memorable occasions for testing the performance of the Alfa Romeo roaring engines, enjoying the excitement of the rolling start and taking part to a challenging racing battle to the hundredth of a second. Participants will fully release their motorsport passion by joining 1 round of 25' of free practices, 1 round of 30' of qualifying and 1 race of 60'.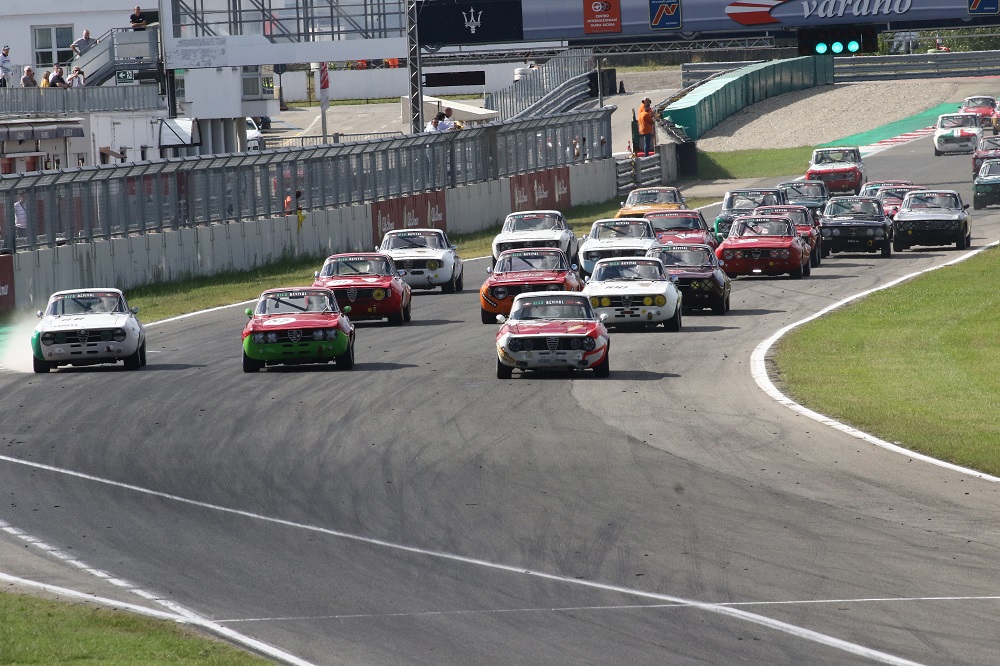 The cup's calendar of the 2022 racing series is:
April 8-9 | Mugello
May 27-28 | Monza
June 17-18 | Misano
September 3-4 | Varano
October 22-23 | Misano
Racers can also experience the pure enjoyment of Alfa Youngtimer Cup, a new thrilling challenge created by Canossa Racing exclusively for Alfisti drivers owning a car built between the '80s and the 2000s and having in their DNA the passion for speed. All Youngtimer enthusiasts will experience the Varano circuit on September 3-4, 2022 and the Misano circuit on October 22-23, 2022. The format of Alfa Youngtimer Cup enables all drivers to enjoy 1 round of 25' of free practices, 2 rounds of 15' of qualifying and 2 races of 25'.
Challenge your own limits with Alfa Revival Cup and Alfa Yougtimer Cup, experience a world made of paddock camaraderie, high driving standards and car preparation. For more information and to apply to the racing series, visit the new website Alfa Revival Cup, presenting a completely new graphic and content restyle. Follow us on our Instagram and Facebook accounts in order to catch every detail of the racing series Alfa Revival Cup and Alfa Youngtimer Cup.
If you are interested in more news click here.
---