Everything you need at your fingertips. The Adventure 1 is a fully integrated electric Off-Road Recreational Vehicle. This compact off-road vehicle is handcrafted for exploring beyond where the trucks go and helping you to do more once you're there. This is not a mall-crawler branded as an off-roader. This is your specialty tool built purely for your off-road mission.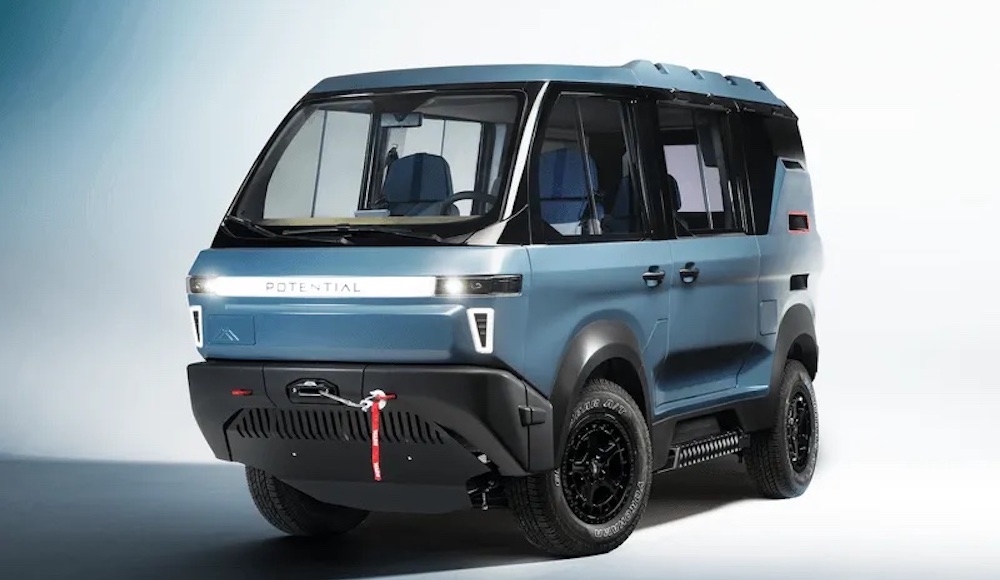 At just 64" wide, the Adventure 1 can access the vast network of ATV trails and remote destinations inaccessible to trucks or SUVs.
Gain years of off-road experience as soon as you step in. Our vehicle control system proactively adapts performance for the challenge ahead.
The Adventure 1's cab over architecture and large windows provide optimal line-of-site on the trails.
Sleep anywhere with a deployable full-size bed that comfortably sleeps 2. The bed seamlessly integrates, folding and zipping into a waterproof, dustproof compartment that keeps your bedding dry no matter the conditions.
This high-quality, modular kitchen seamlessly pulls out from the back of your vehicle and includes: a 2-burner propane stove, fridge, kitchen accessories, 40L of water, and yes, a sink.
2,500+ litres of dry interior storage
The Adventure 1's cavernous interior and modular design provides ample space for tools, toys, pets, and people. When the kitchen is removed, two full-sized dirt bikes fit behind the rear seats.
40 litres integrated water storage
Seamlessly built into the kitchen, 40 litres of water is built into Adventure 1's body, making it easily accessible for sunrise coffee, post-surf showers, and to keep hydrated on any adventure.
Click here for further information
more information: potentialmotors.com
---