AC as a brand has a long and sometimes bumpy history going from 1901to the current day. During the 122 years of its existence it has produced around 20,000 vehicles – somewhat less than Toyota or Volkswagen Group build on an average day!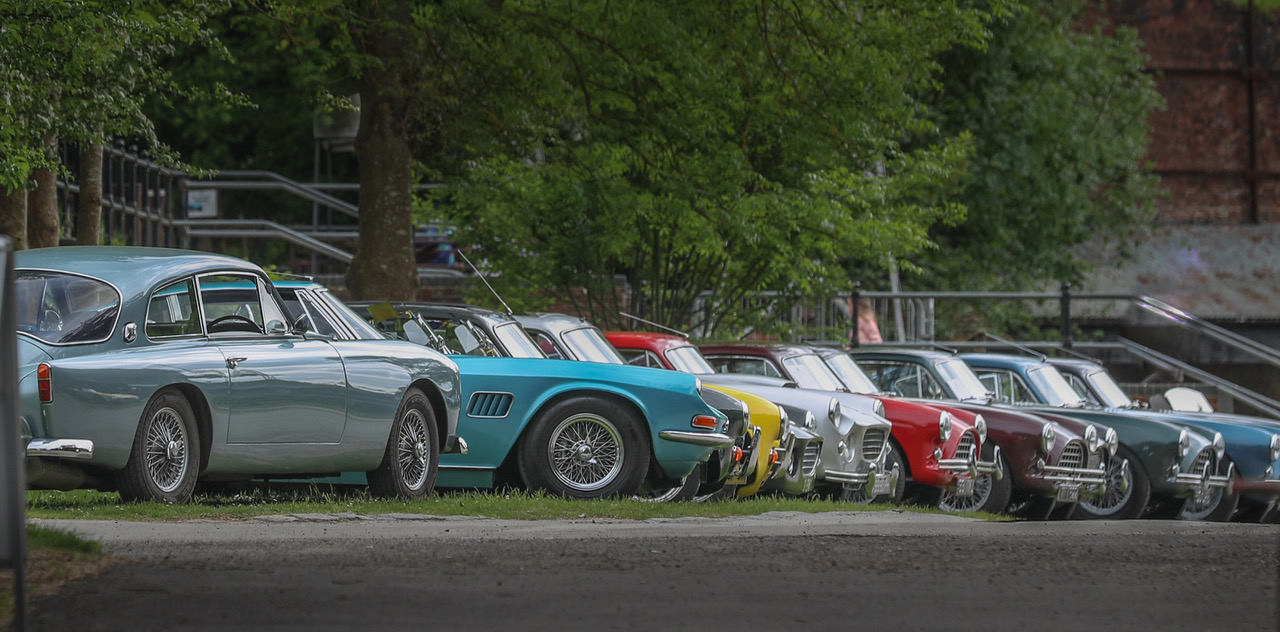 Only 998 "real" Cobras being built in the 1960'
Except amongst aficionados AC is a little known car maker. Most who do know of it associate it with the AC Cobra – though in the USA (where most Cobra's were destined to be sold) it is more generally know as a Shelby Cobra. Its fame is in large part due to having a beautiful shape and an ability to provide thrilling performance. Despite only 998 "real" Cobras being built in the 1960's it has become famous since then for being the most copied car in history. Dozens of small manufactures around the world have been offering replicas ( of varying quality ) since the early 1970's. One estimate suggests that there are now around 60,000 such cars in existence – with the number increasing every year. The vast majority of these have fibreglass bodies.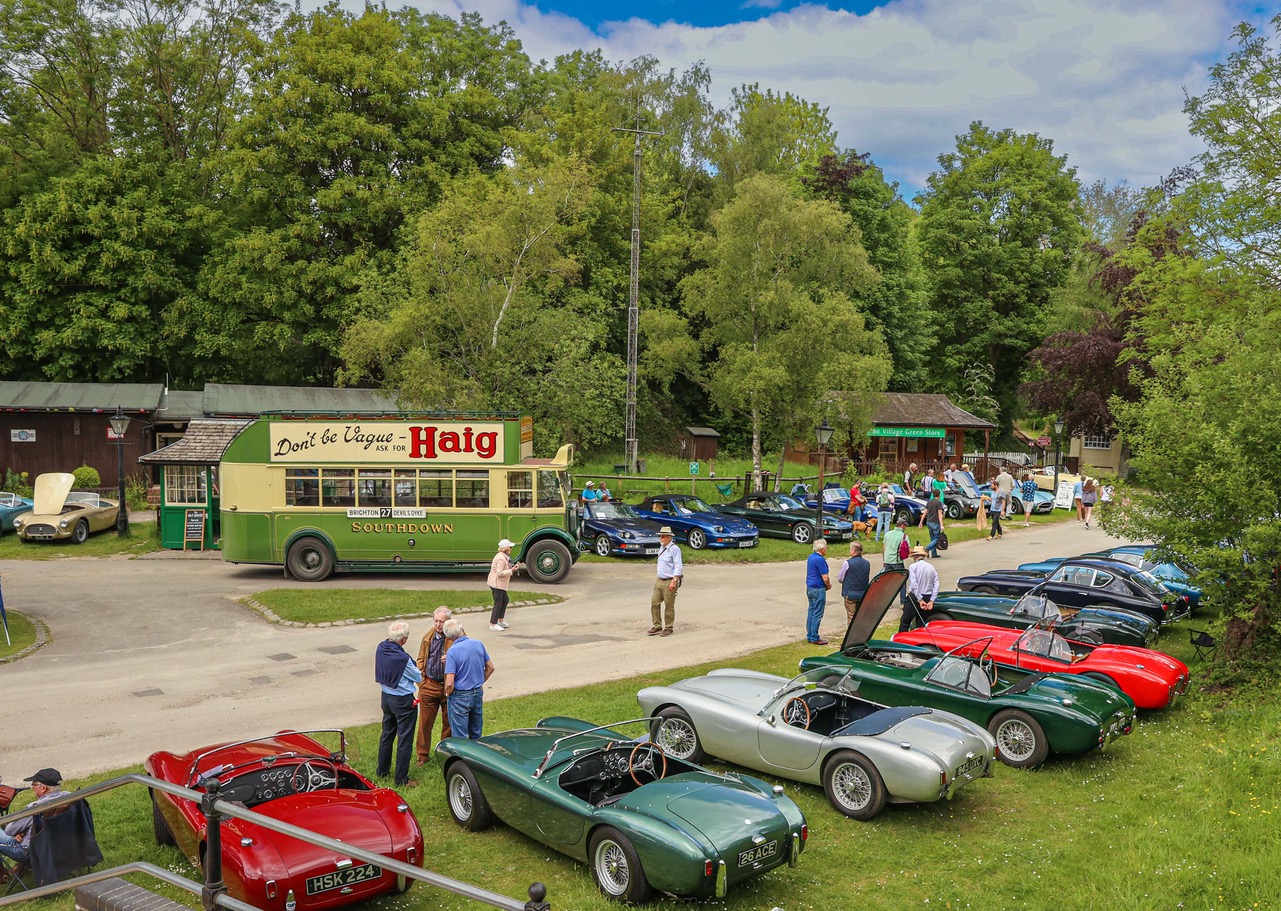 AC Cars ( in one form or another ) has also been building "continuation" Cobra's – on and off since the early 1980's. The majority of these have hand built aluminium bodies sitting on a steel chassis that is identical to the cars produced in the mid 60's. Around 500 of these were built, mostly destined for the US market,where, for a time, they could be ordered from a Ford Dealer. Last month AC Cars launched their latest version of the car featuring a larger body, many safety features, engines of up to 650bhp and prices starting at around £250,000.
But the make is about much more than Cobras.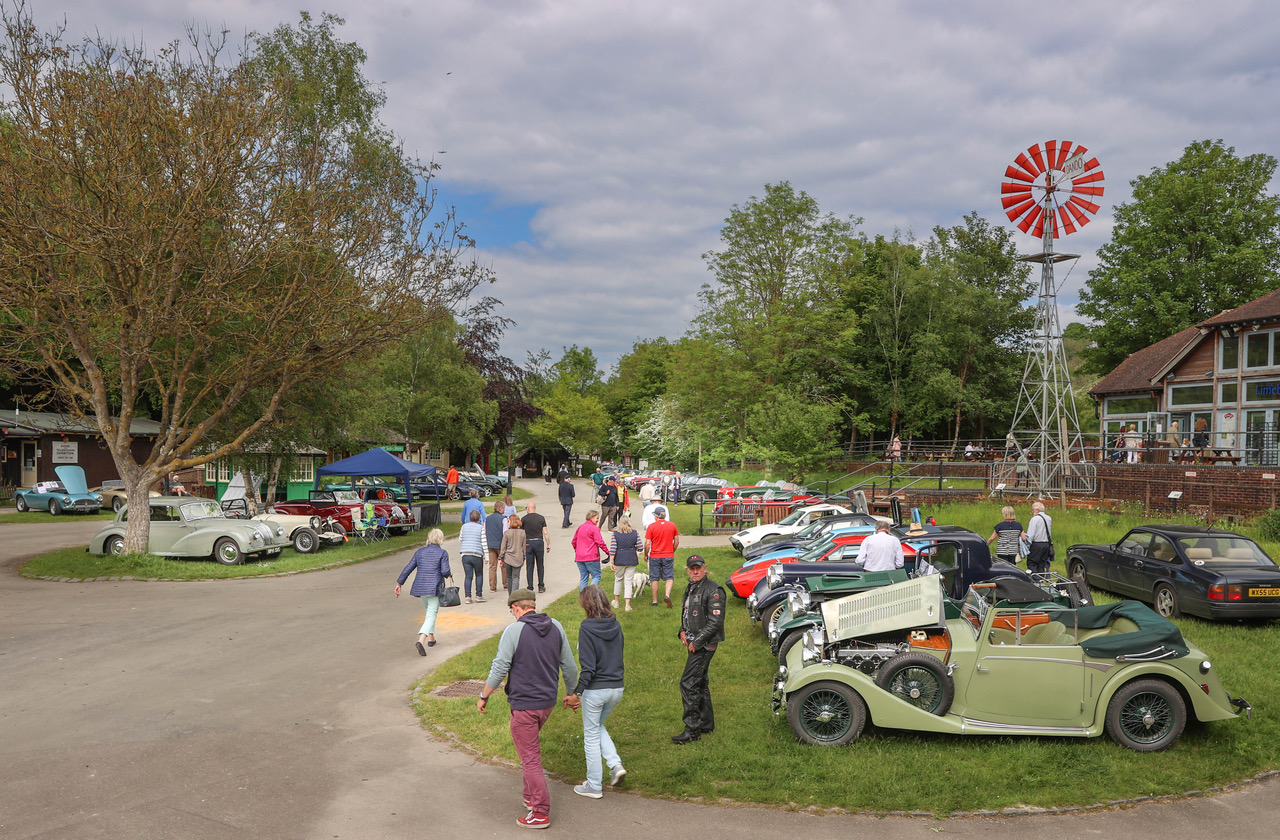 Like most classic car makes, AC has an active owners club which organise a number of events throughout the year. One of these was the recent "National Day" held at the Amberley Museum, not far from the Goodwood Estate. Here the breadth and depth of the various was on show with Cobra's only making up a small proportion of the cars attending. Here is a chronological selection of some of those on display – including a few Cobras.
From the late 1930's 3 examples of the period. Most cars had hand made bespoke bodies and all were very elegant.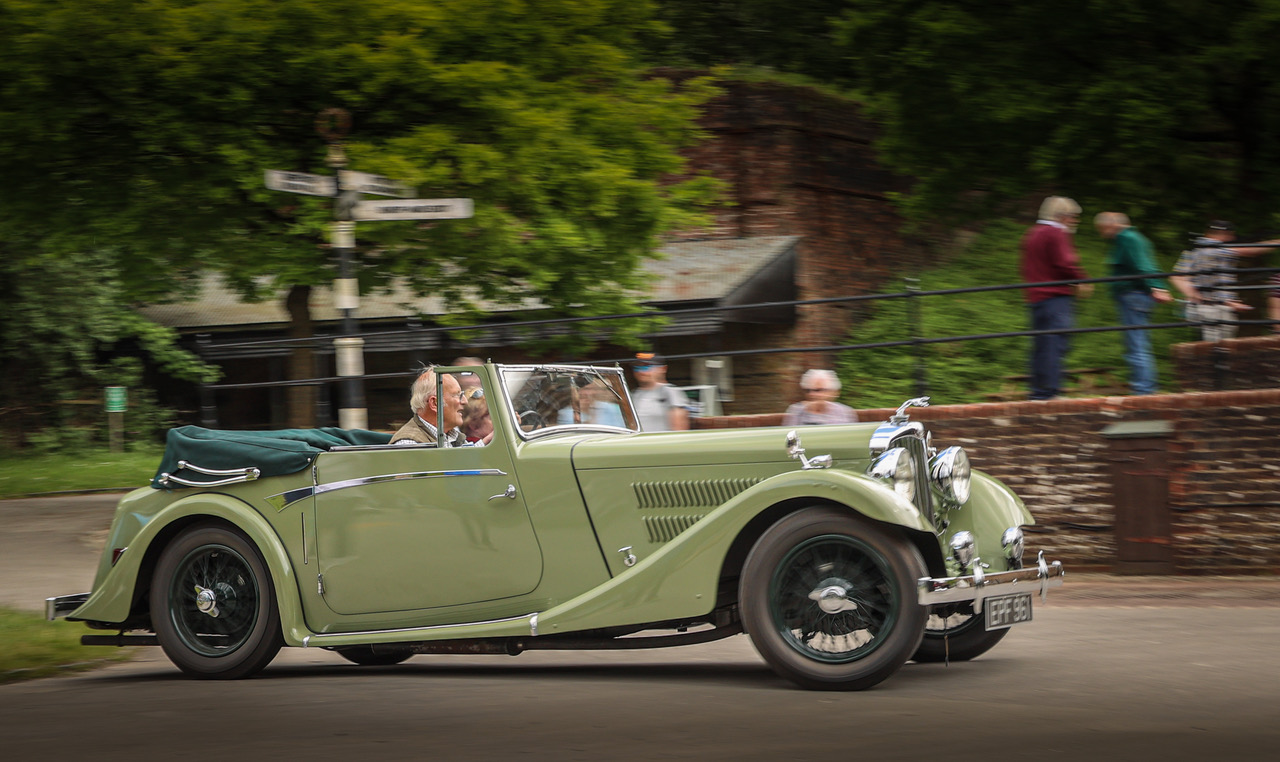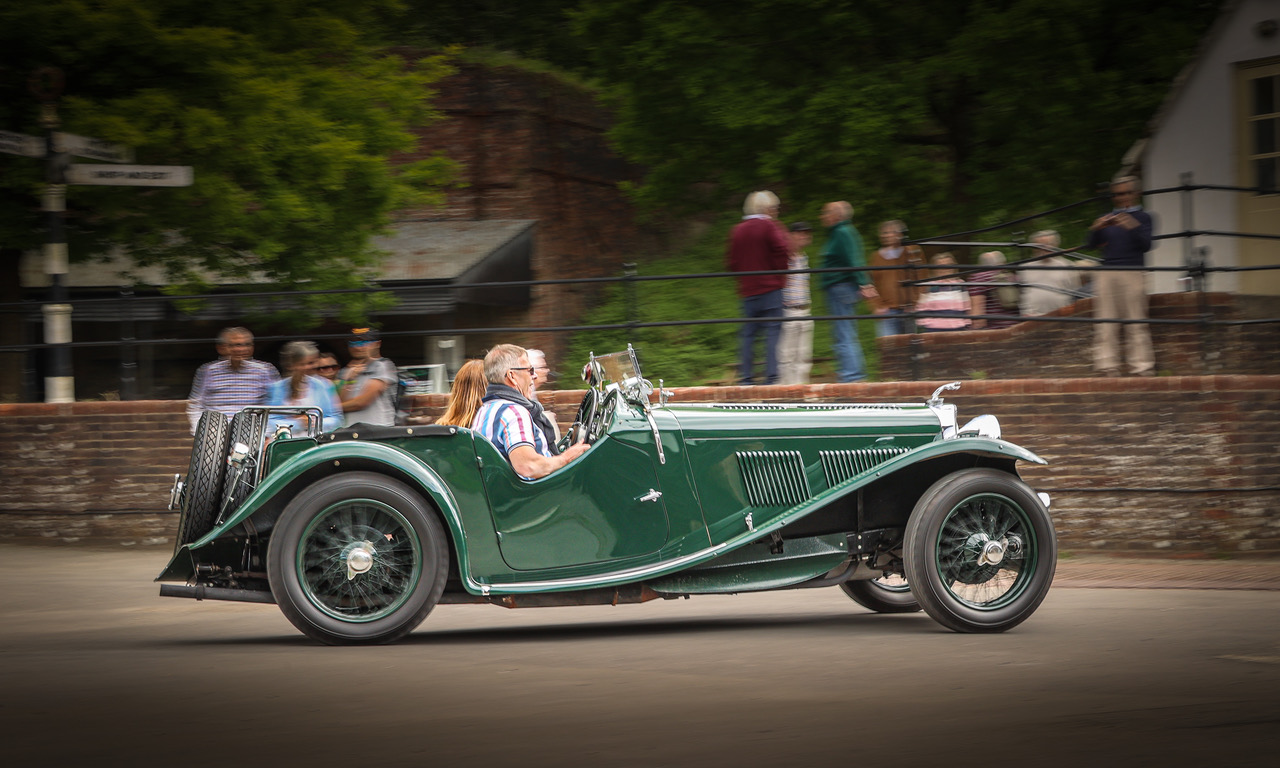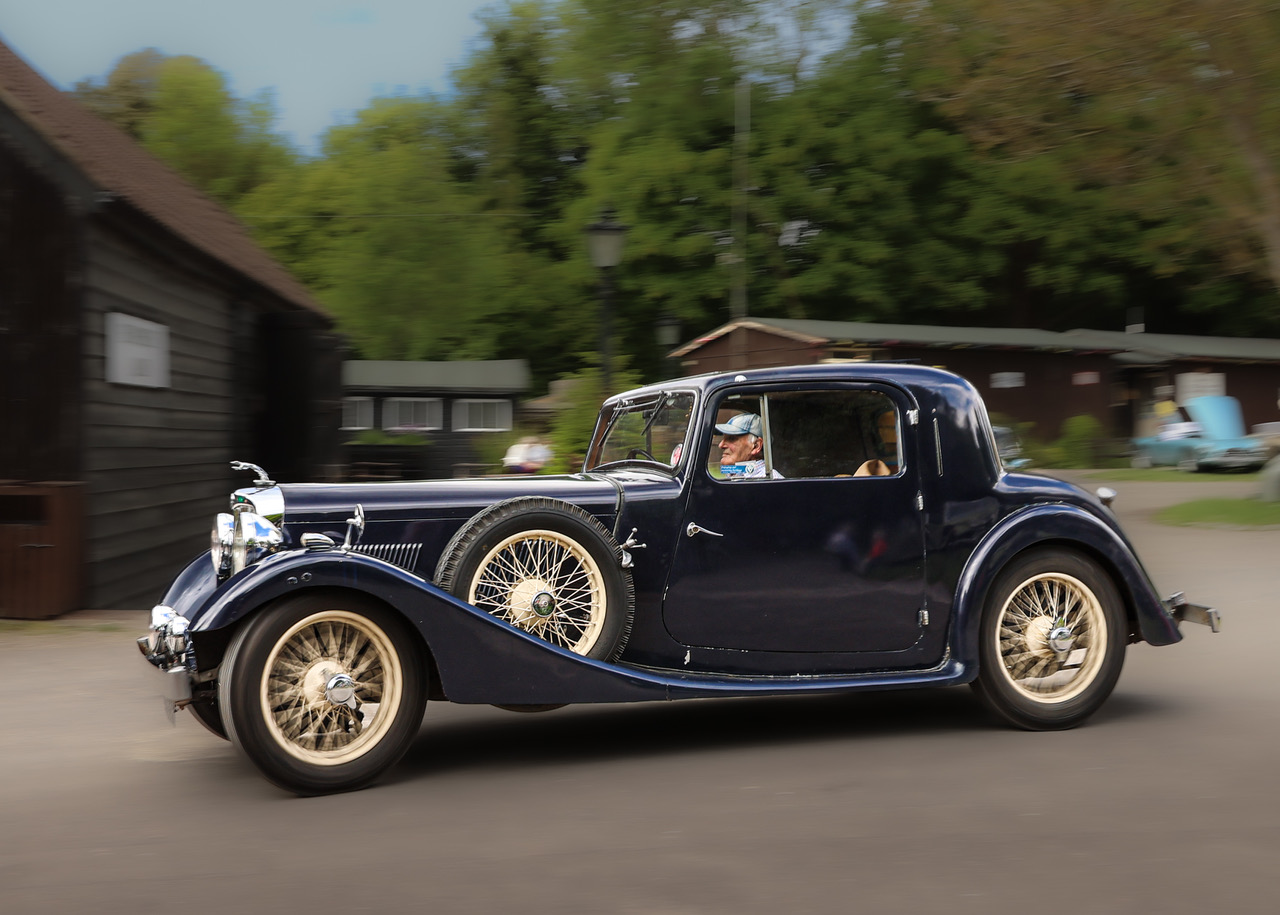 Between 1947 and 1958 almost 300 more of these 2 litre Saloons were produced than Cobras during the 1960's.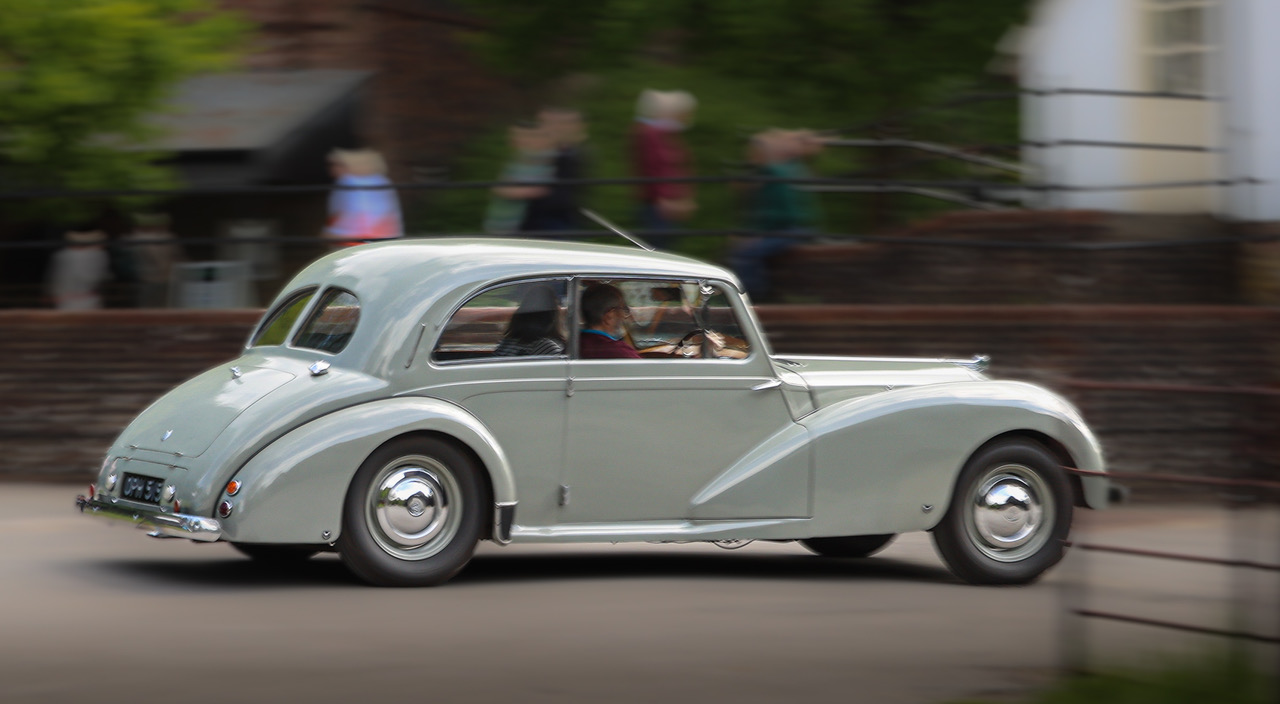 From 1953-1962 AC produced 226 Aces with either AC, Bristol or Ford engines. They had much success in racing and formed the basis of the early Cobra's.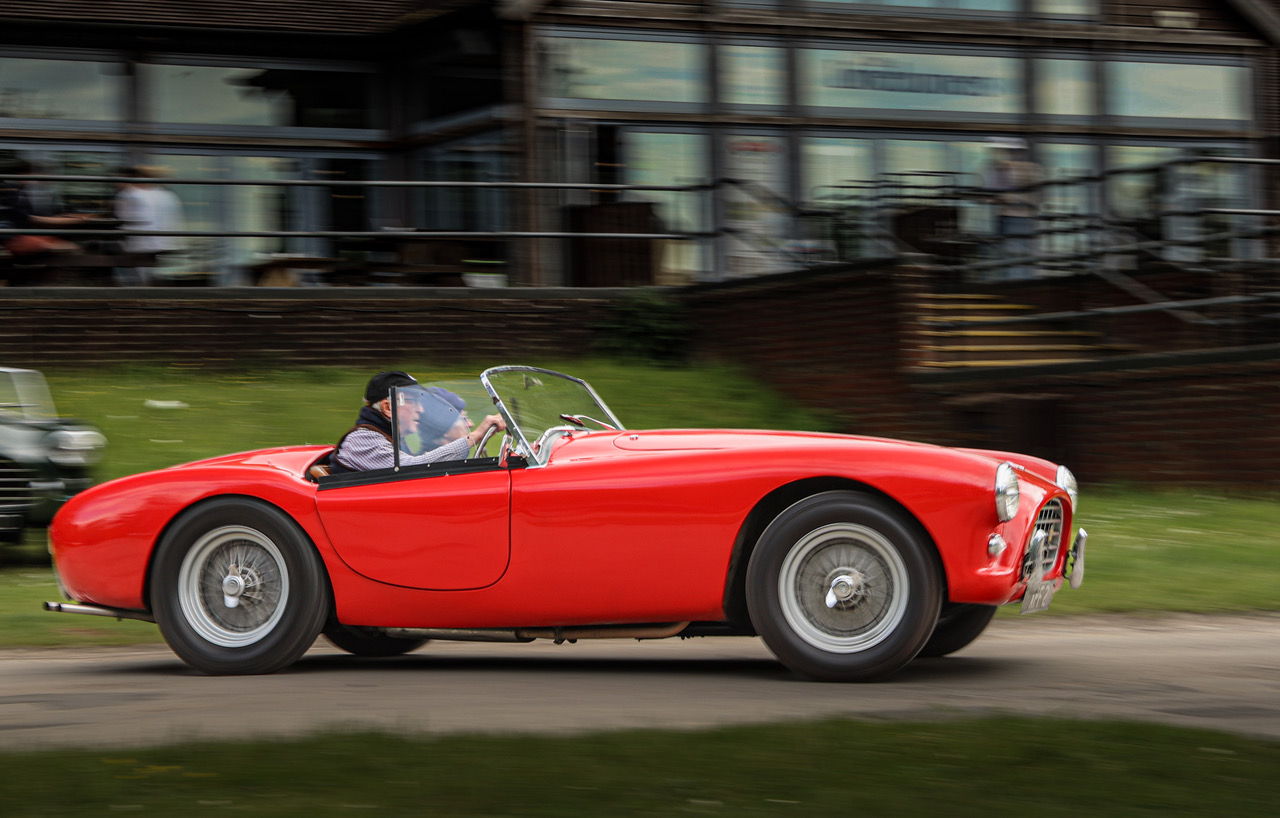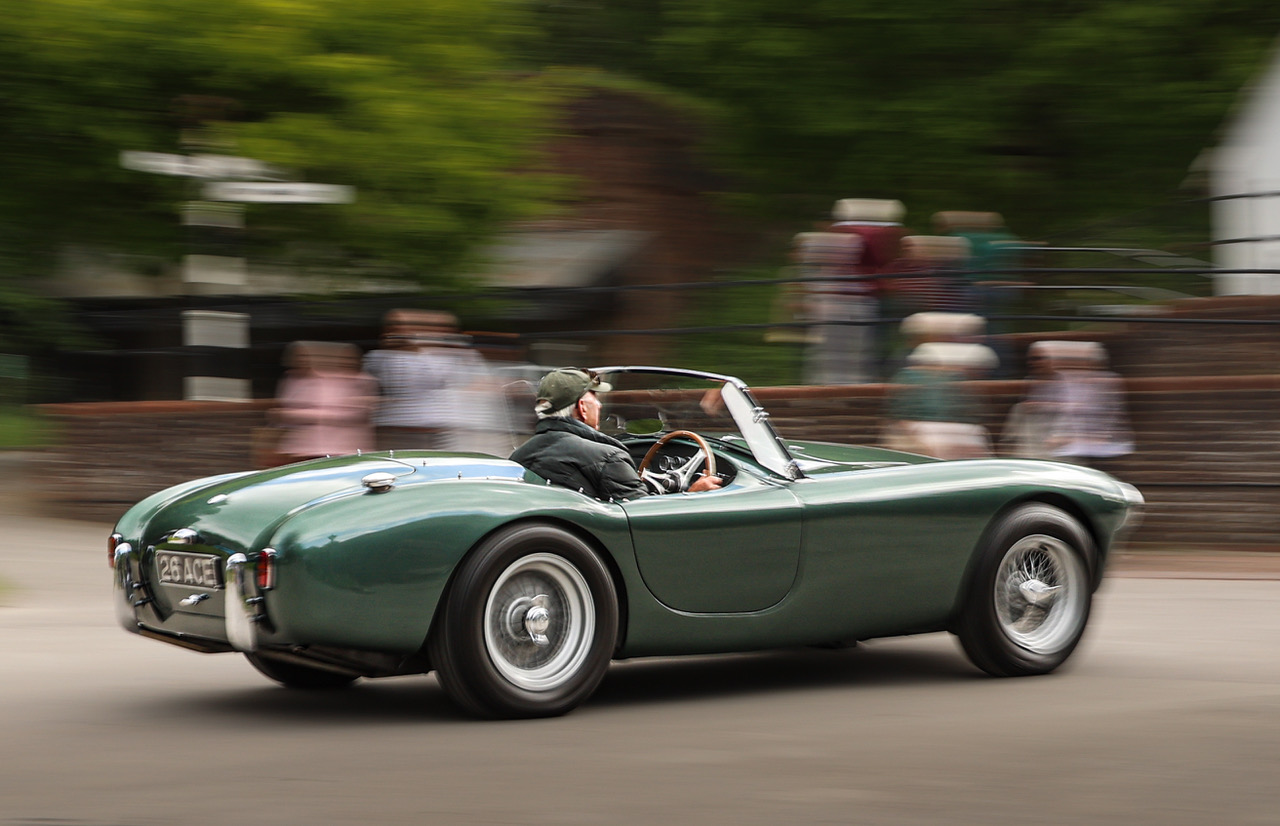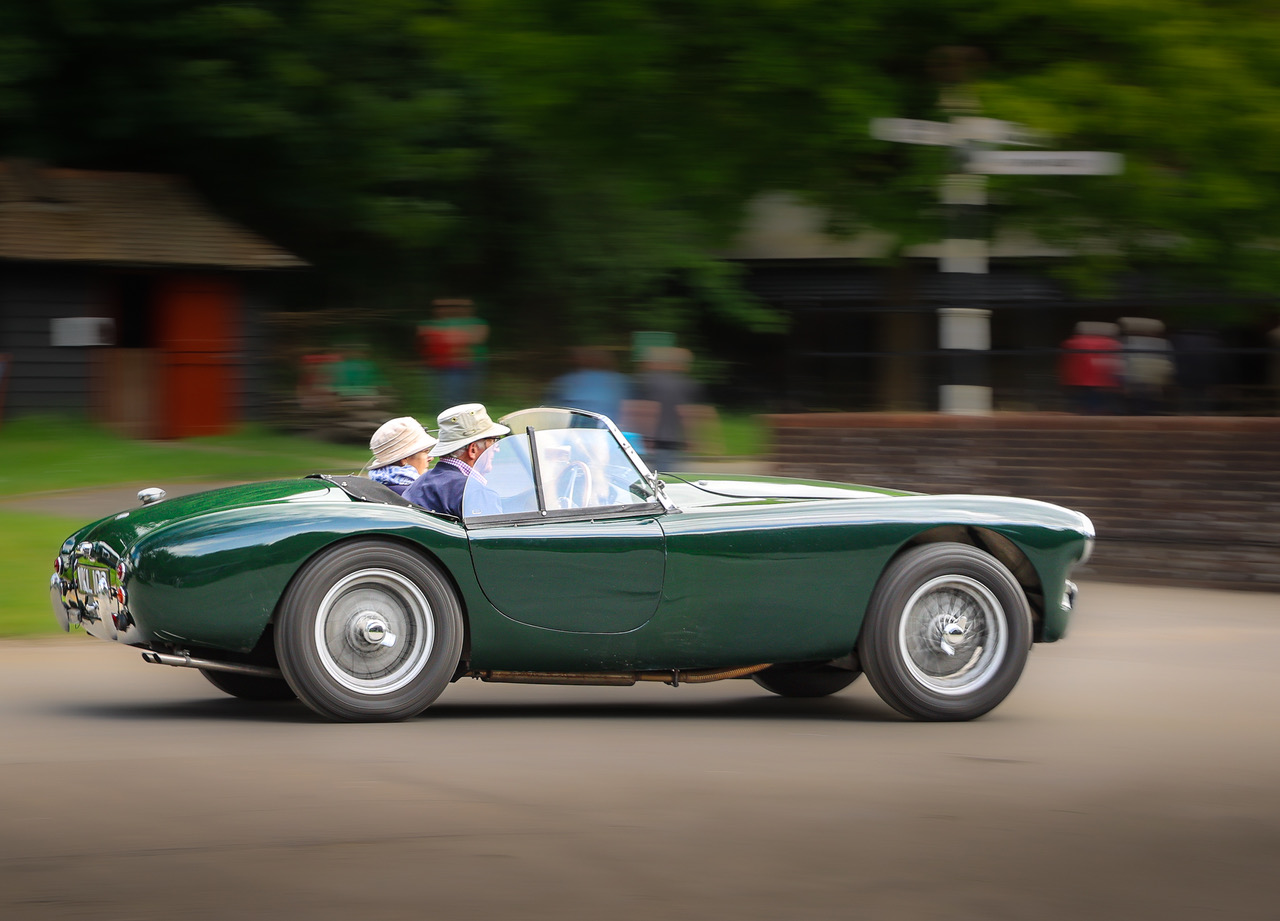 What in effect was an Ace Coupe was also produced for most of this period named the Aceca.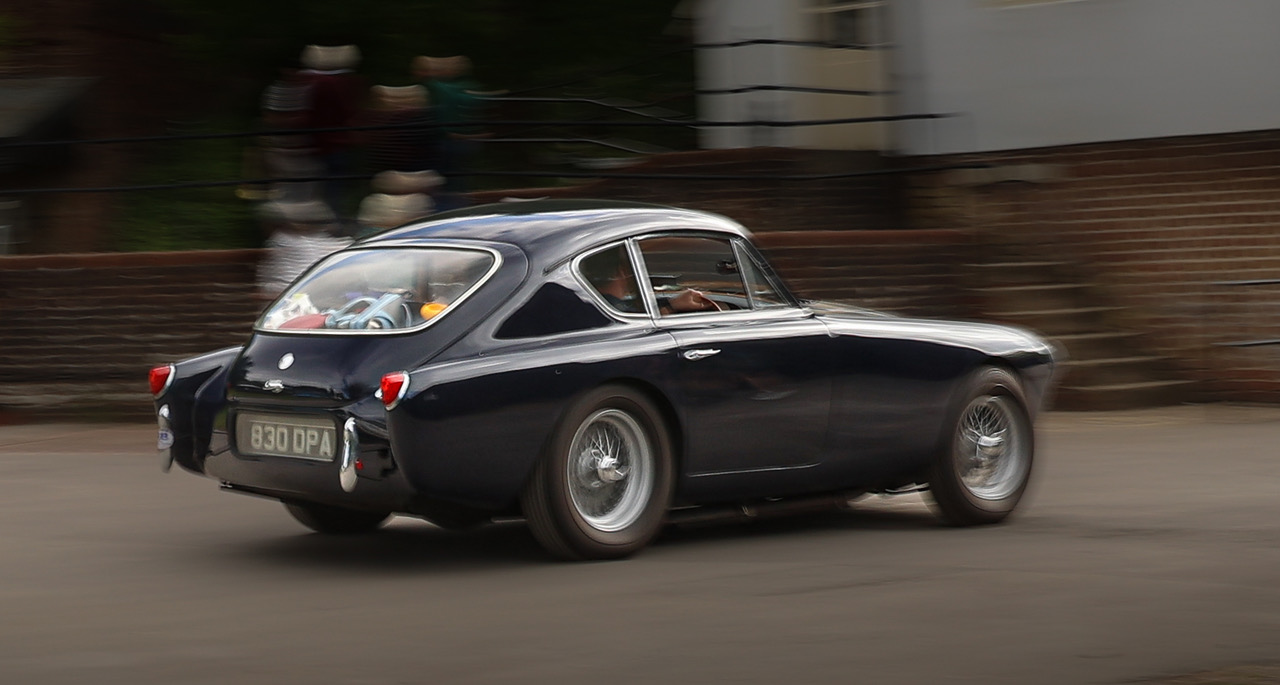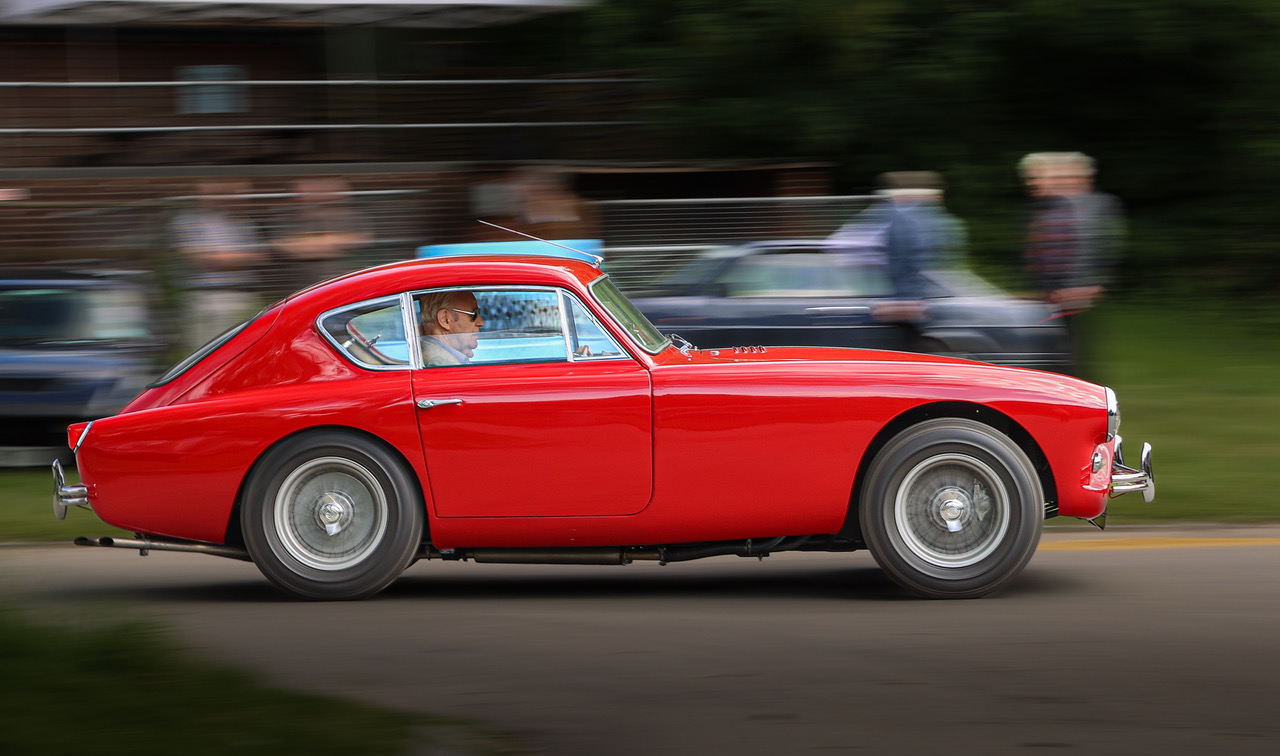 Both models were well represented at Amberley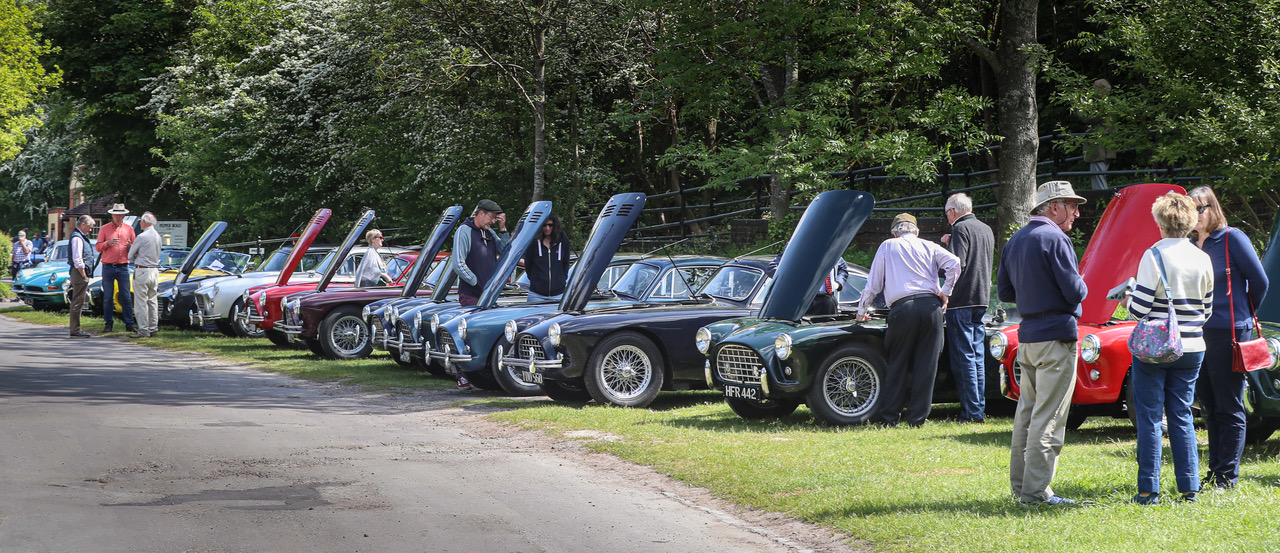 From 1959 a slightly larger coupe was produced (82 in total) which provided four seats for "the family man".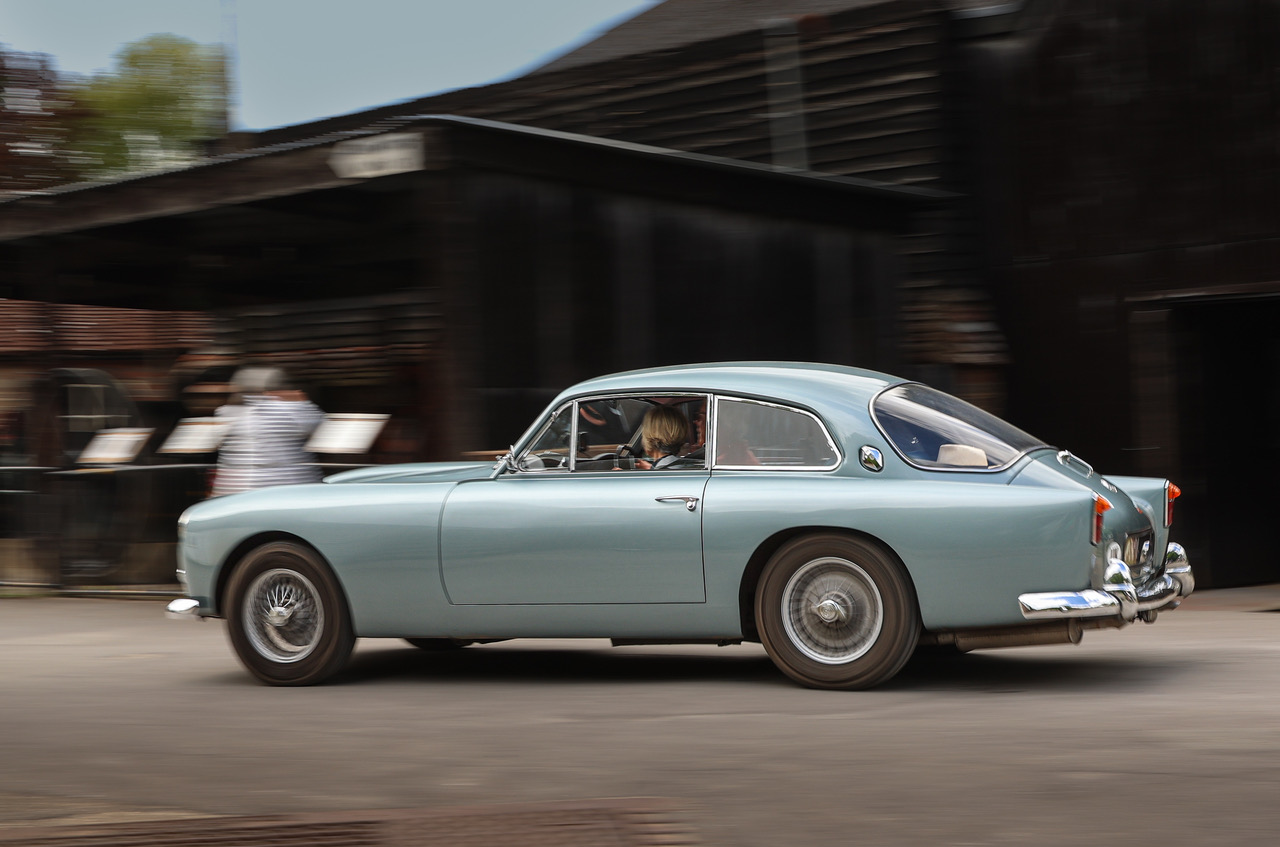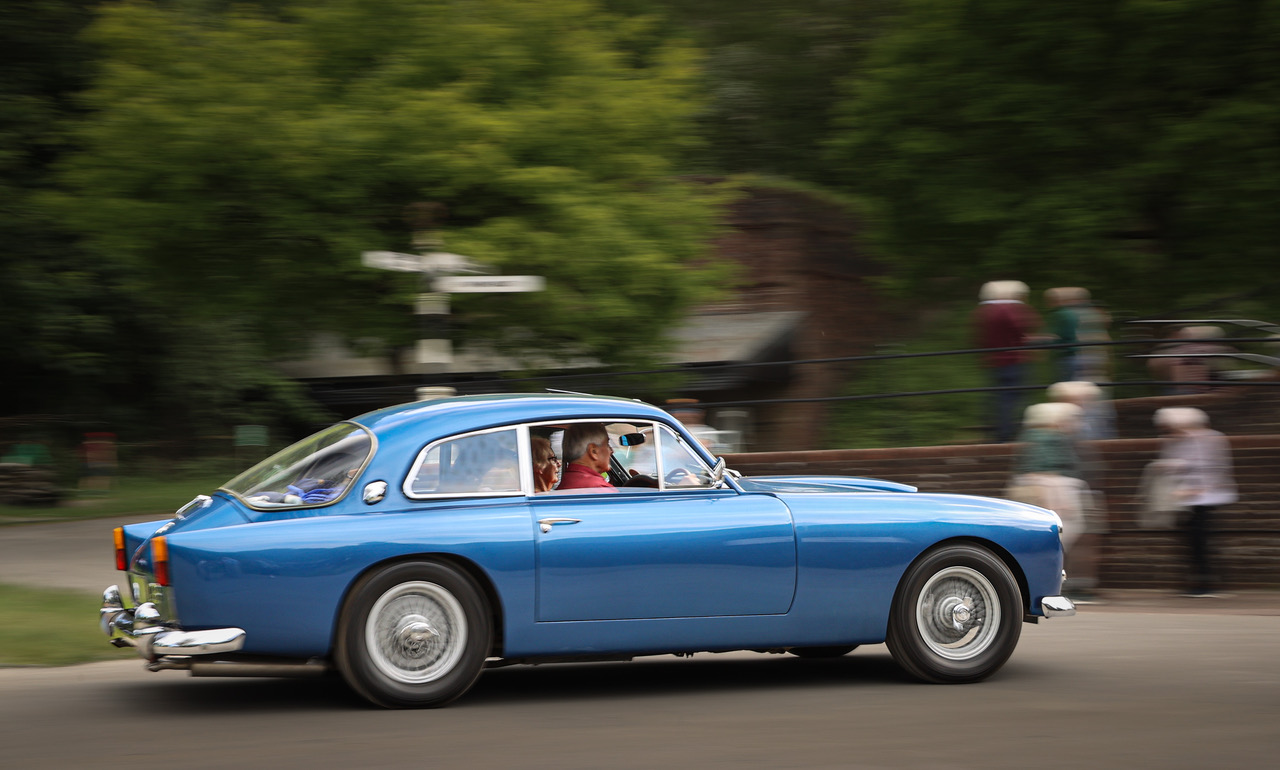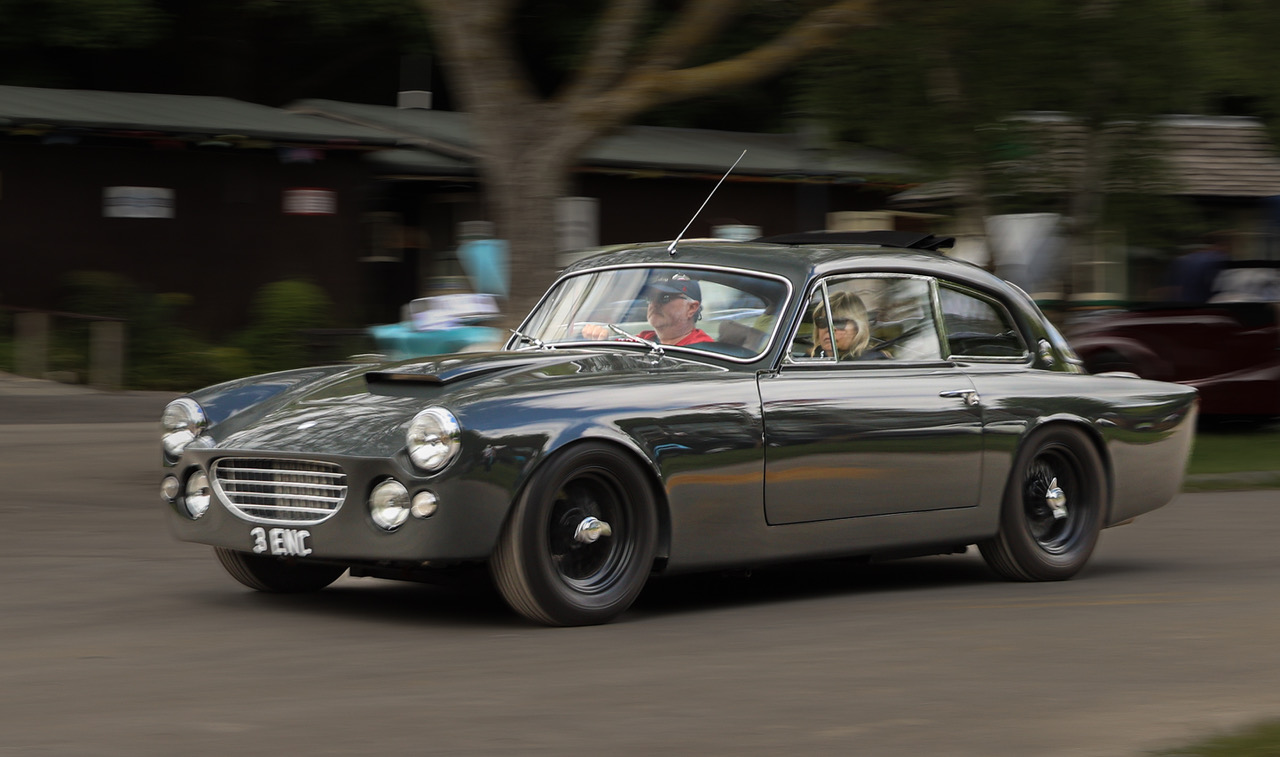 This particular Greyhound was modified to a convertible with a V8 engine and makes a great continental cruiser.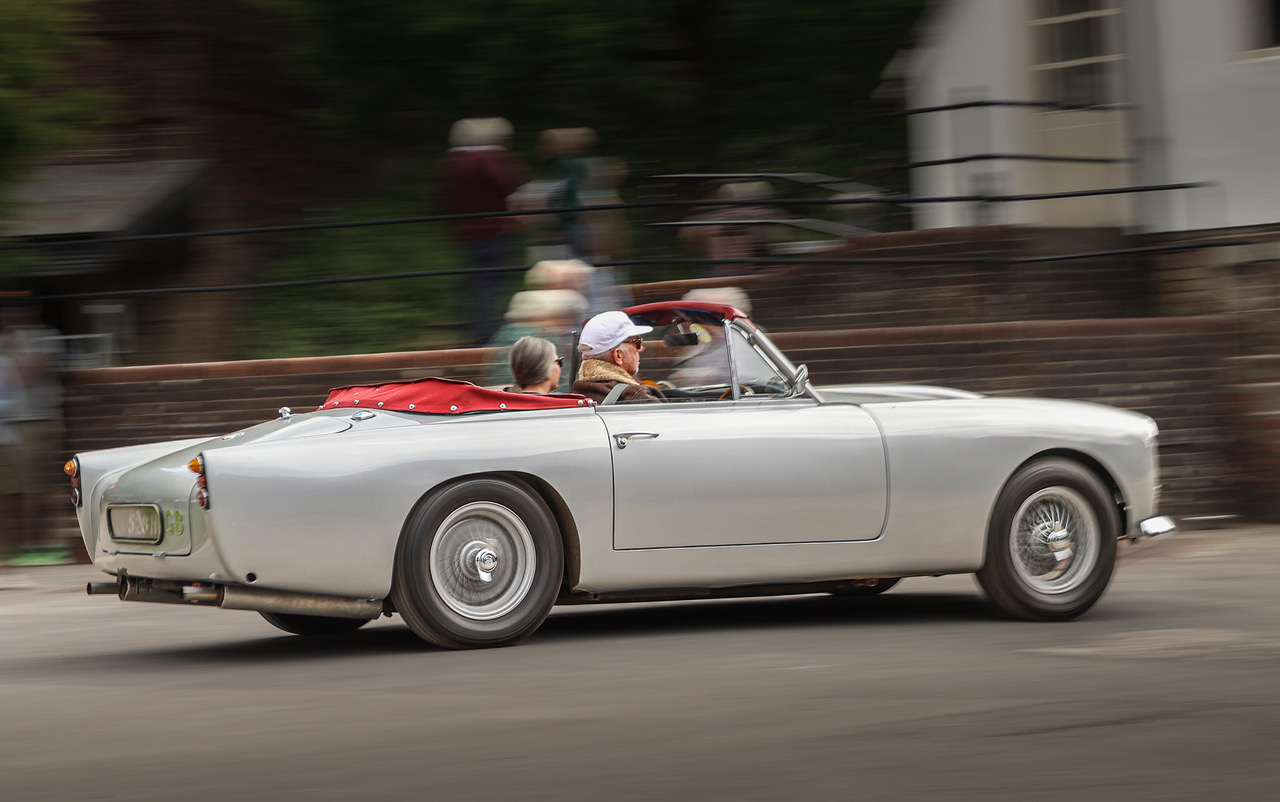 In 1961 along came Caroll Shelby with the idea of fitting a Ford V8 into the Ace and thus the Cobra was born. Sadly there were no "real" 1960's versions at the event.
From 1967 to 1973 AC produced 81 Grand Tourers know as the 428. The designation came from the 428 Cubic Inch ( 7 litre ) Ford V8 engine fitted to an extended Cobra chassis with a body designed and built by Frau. The 1973 petrol crisis did an effective job of killing it off.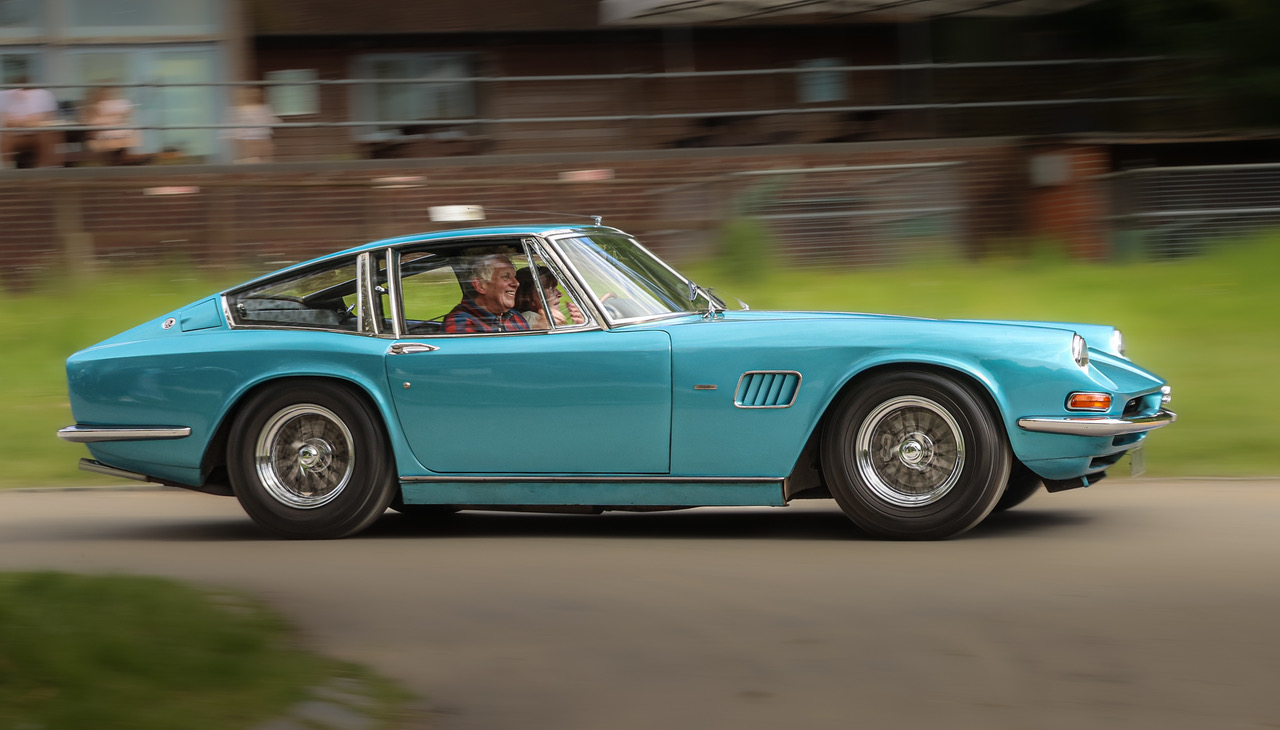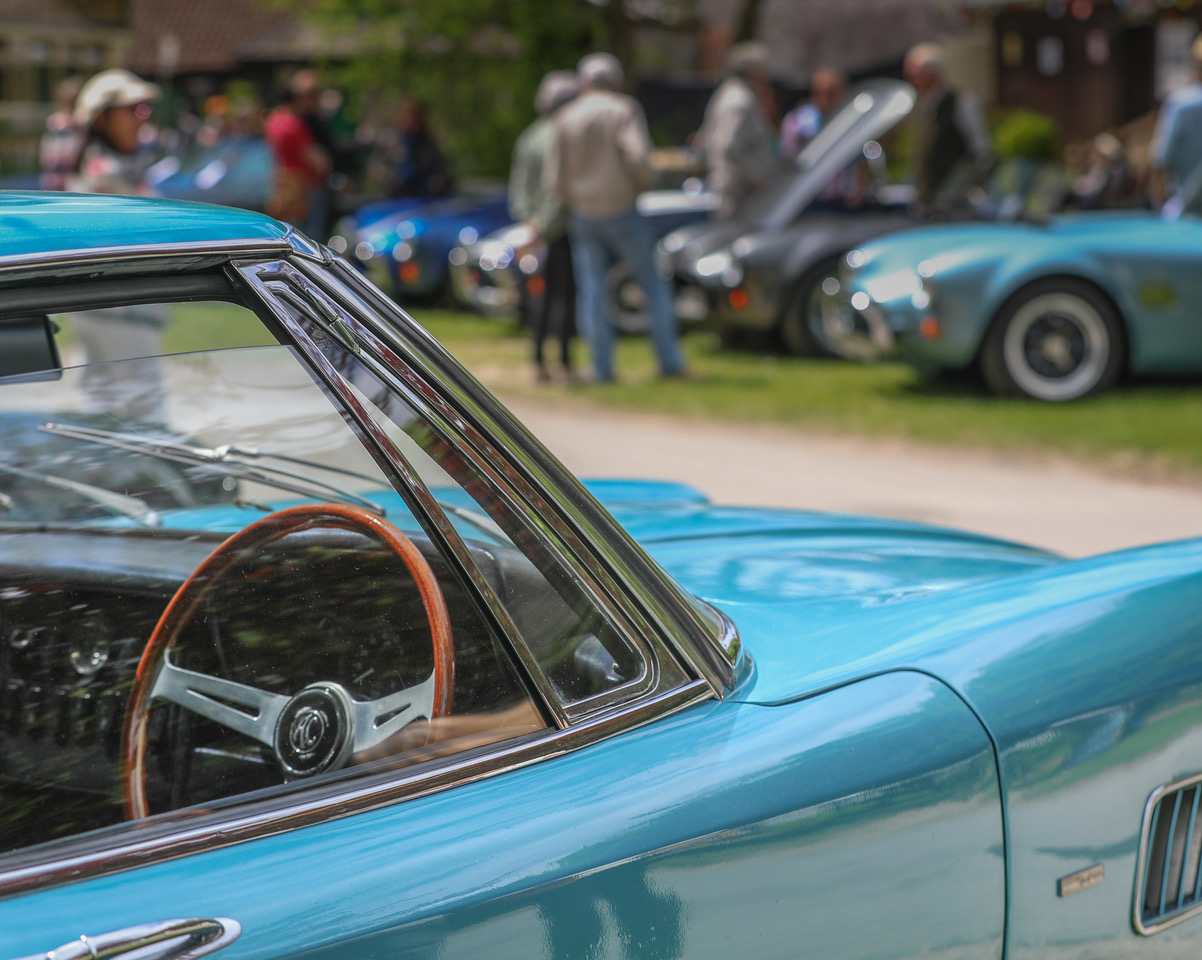 From 1979 to 1985 the 3000ME ( 3litre Mid Engined) was produced after a very long gestation period as it was first shown at the 1973 motor show.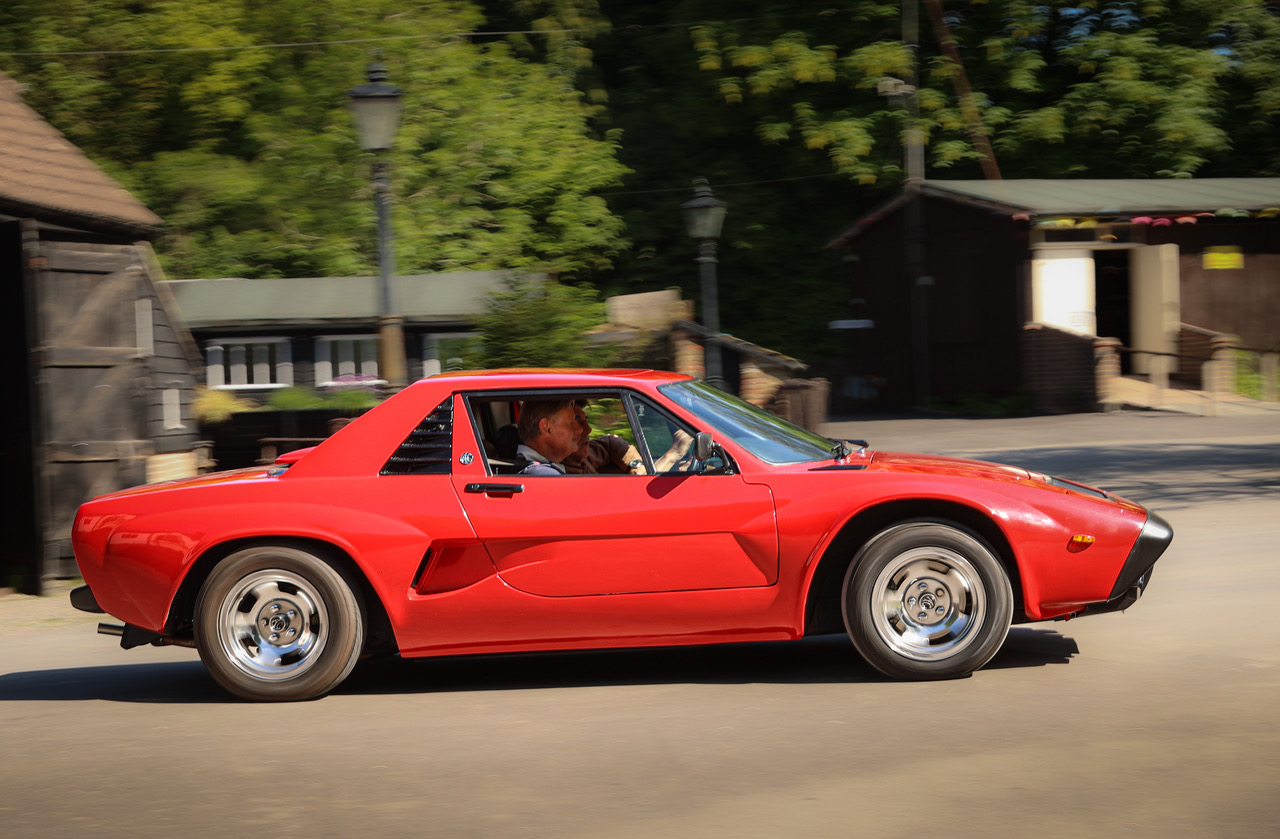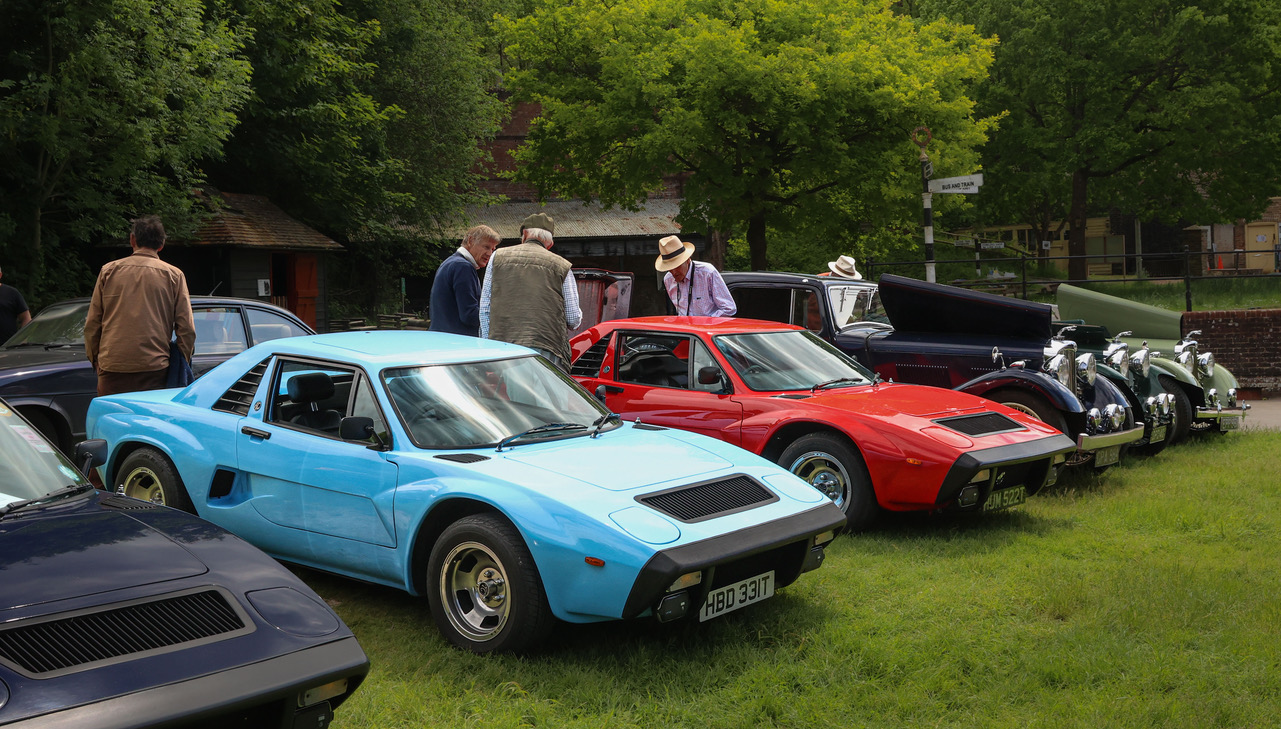 In 1982 Brian Angliss, a highly capable restorer of "real" Cobras, purchased the original jigs and bucks for the Cobra from AC. In 1986 he also purchased a controlling interest in AC Cars. Since then around 500 have been built in various guises – the vast majority being designated Cobra Mk4's and shipped to the US where they were sold by Ford dealers.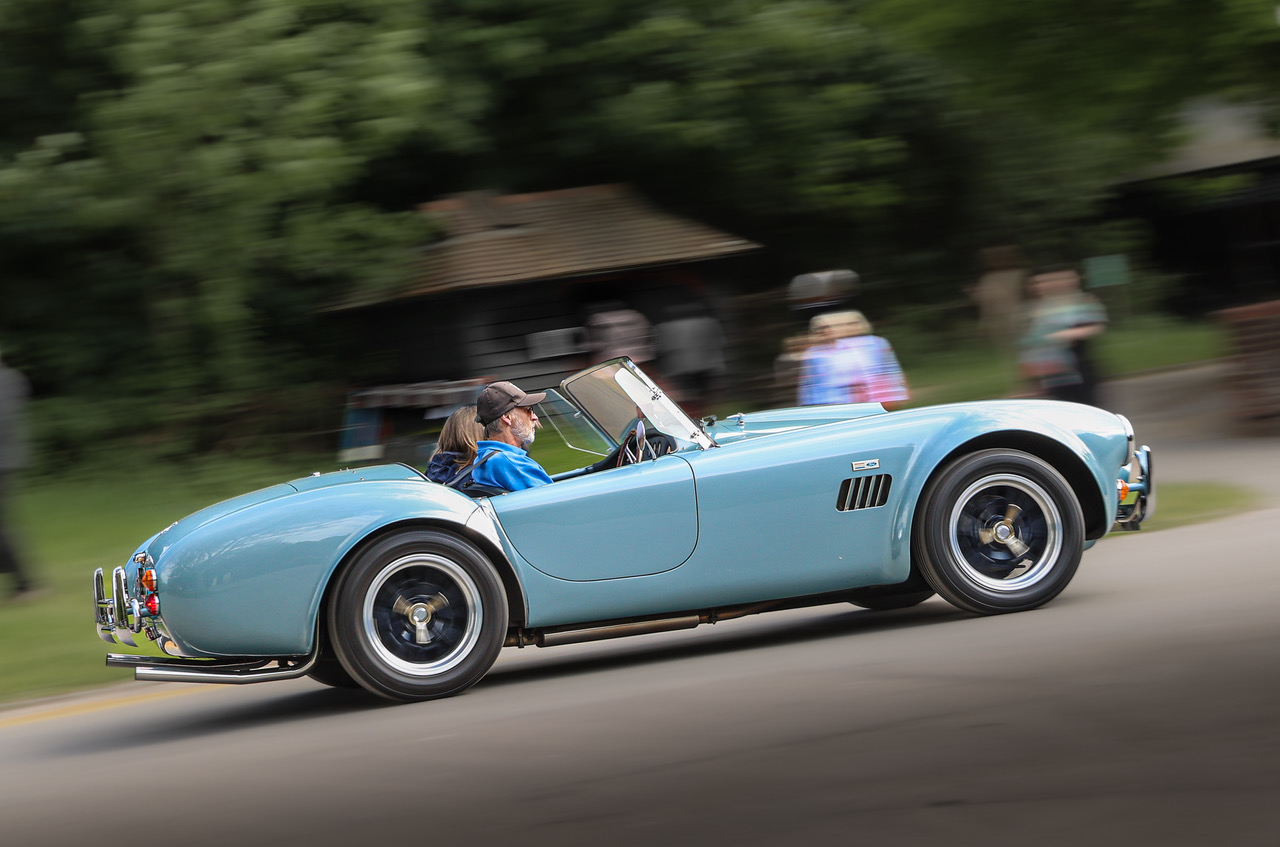 All were still handbuilt to individual specification and it is rare to find two that are alike.
The last 28 were fitted with supercharged engines and designated Superblowers.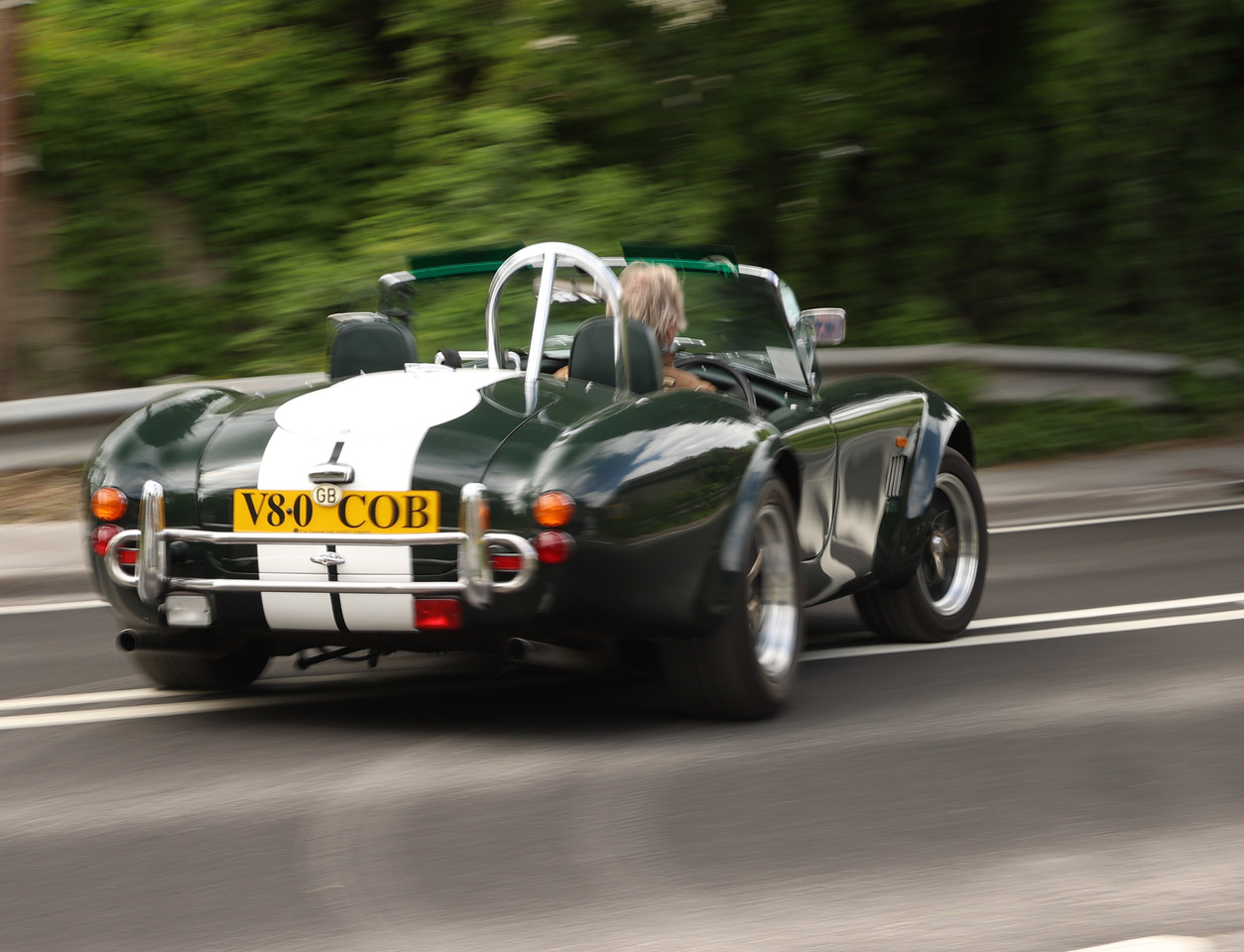 From late 1993 to 2008 around 70 Ace Brooklands ( the AC factory being based at Brooklands) were produced in various guises in an attempt ( originally supported by Ford) to create a contemporary car.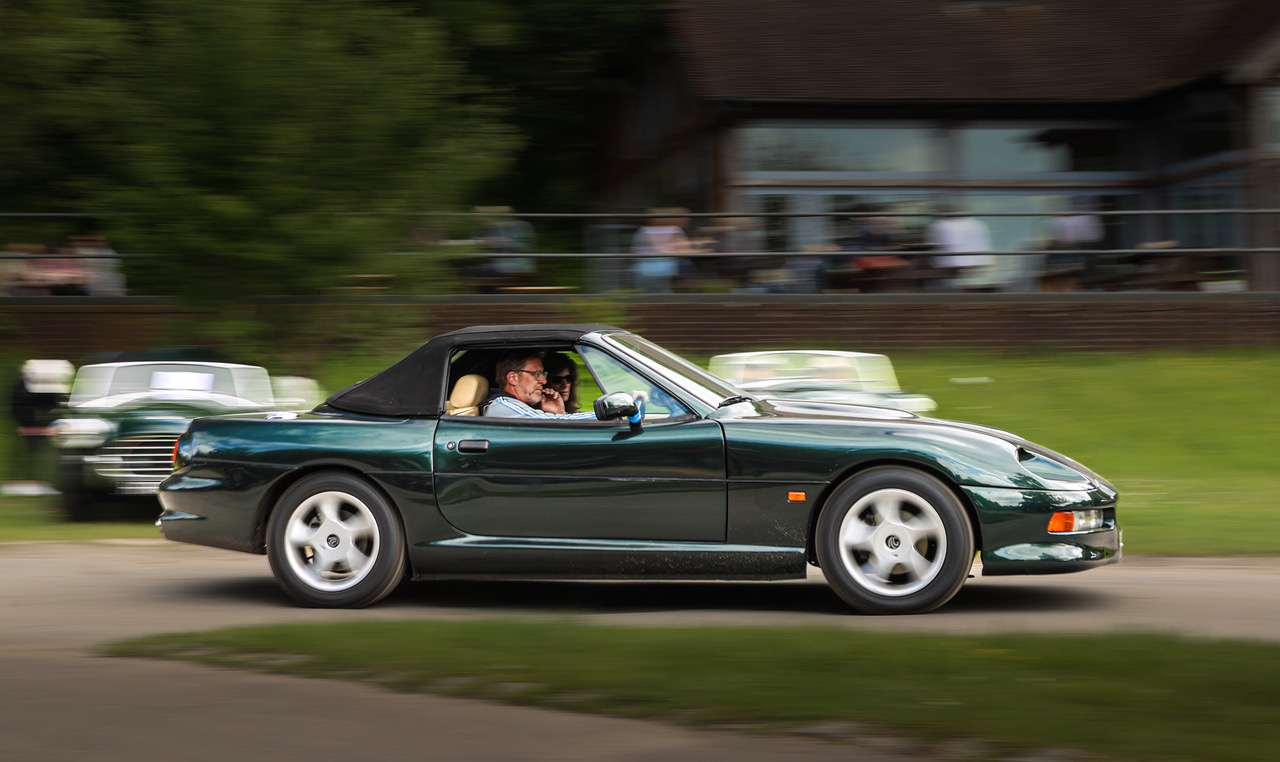 A run of 37 CRS (Carbon Road Series) were built in 2000 and 2001. As the name implies these have Carbon Fibre bodies and were available form AC at about half the price of the Aluminium Superblowers.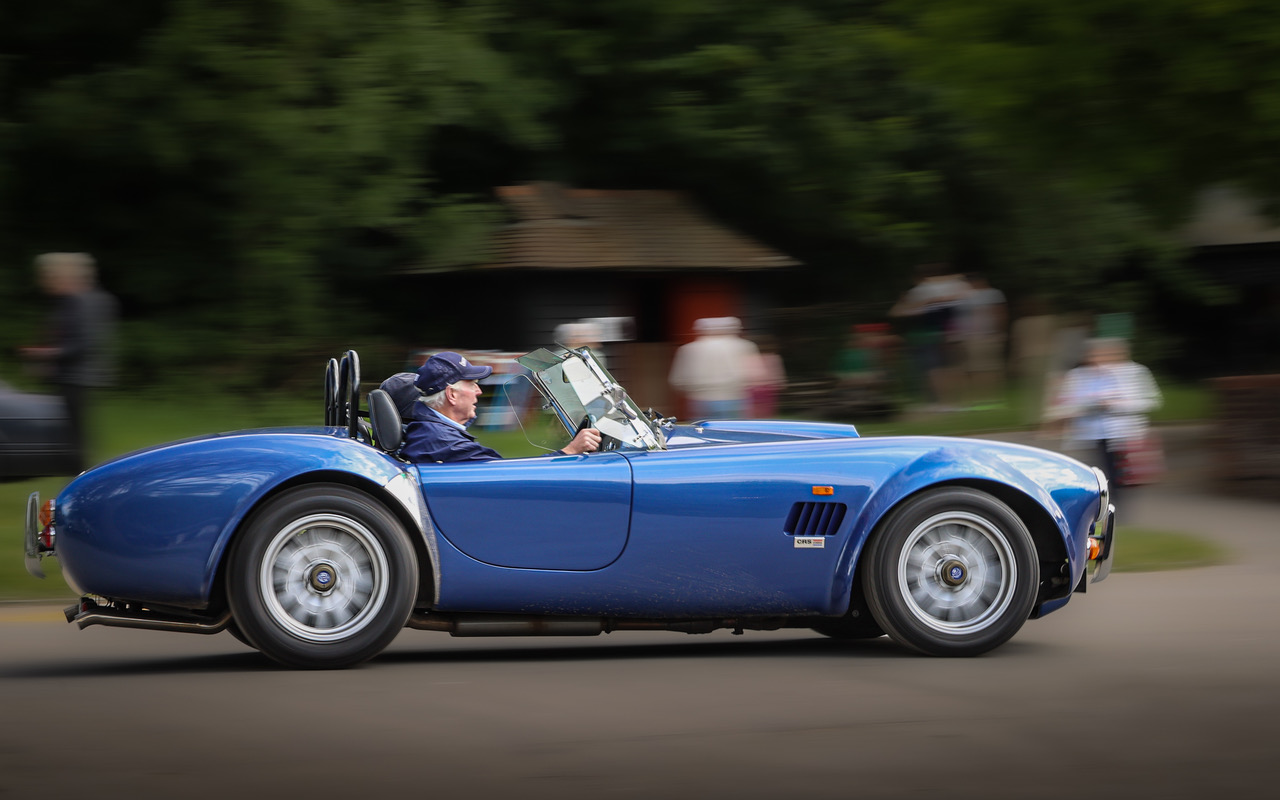 A small number of AC 378's have been produced more recently – with light Carbon Fibre bodies and 440Bhp in non supercharged form they are quick off the line.
The 378 was the last one to be produced. Here it sits alongside the last Superblower and the last Mk4. The owners of the 378 and Mk4 can be seen chatting in front of the grey car. The Suoperblower owner is hiding behind the camera.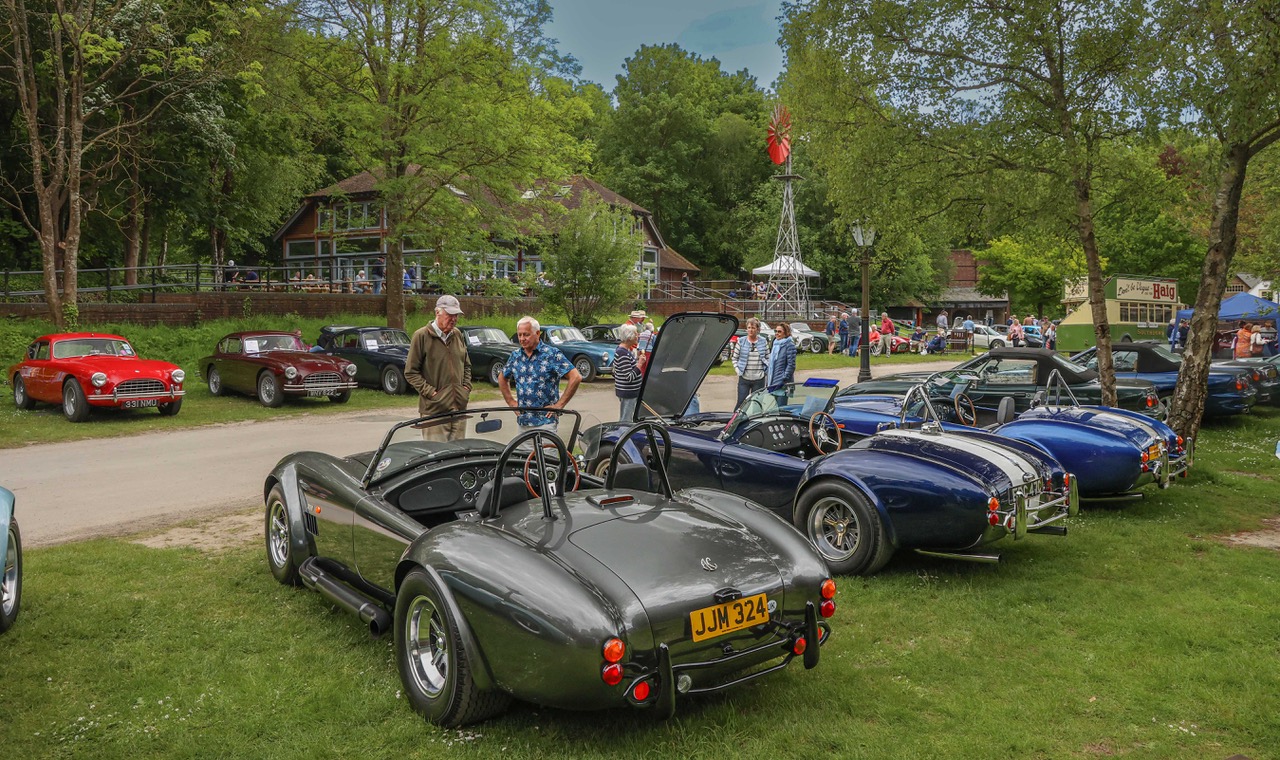 And here is my Superblower back at my daughter's house cooling off at the end of the day.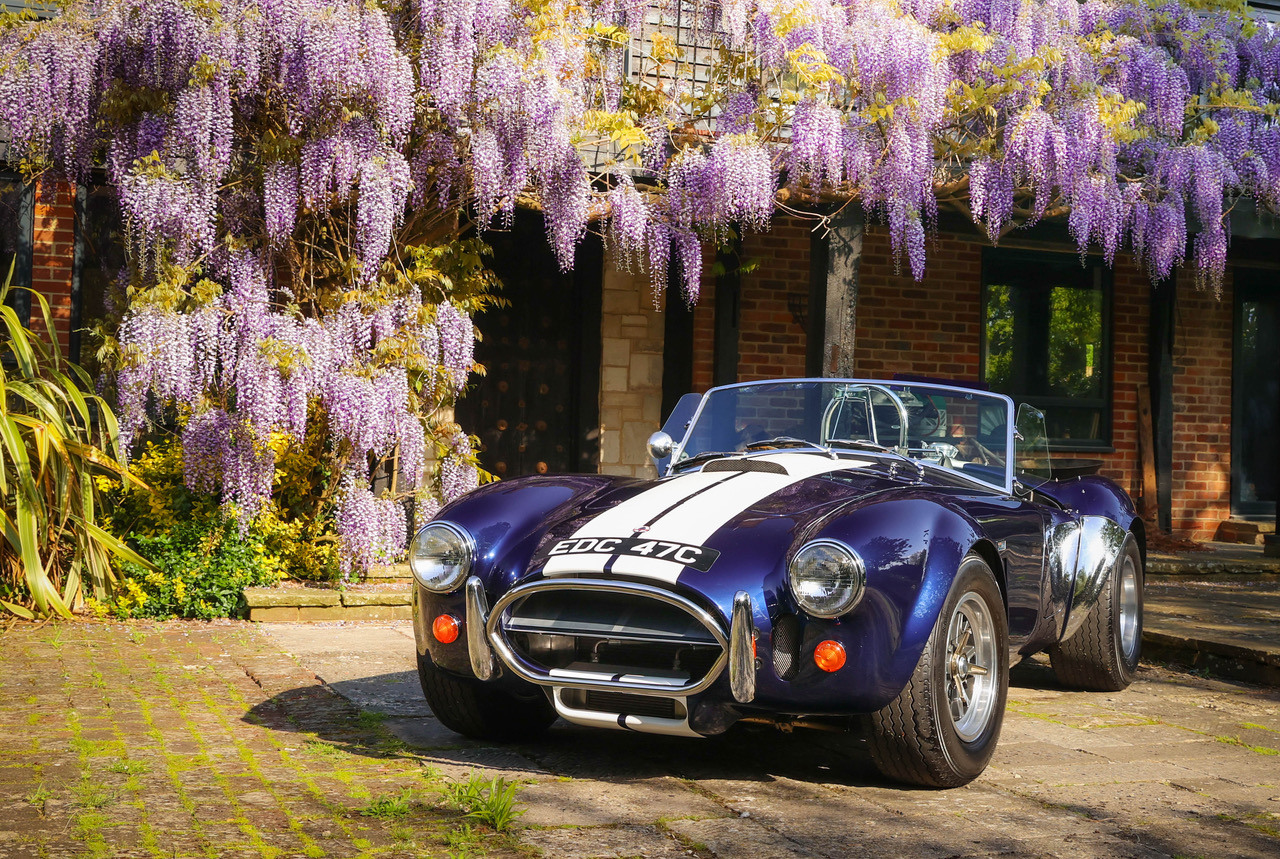 Report and Photos by Peter de Rousset-Hall