The partnership between Richard Mille and Ferrari was recently celebrated in the most beautiful way imaginable —with the Finali Mondiali on the Mugello Circuit. Already present in Formula 1 as well as in the WEC and the Ferrari Challenge, Richard Mille was participating in Ferrari's big annual celebration for the first time.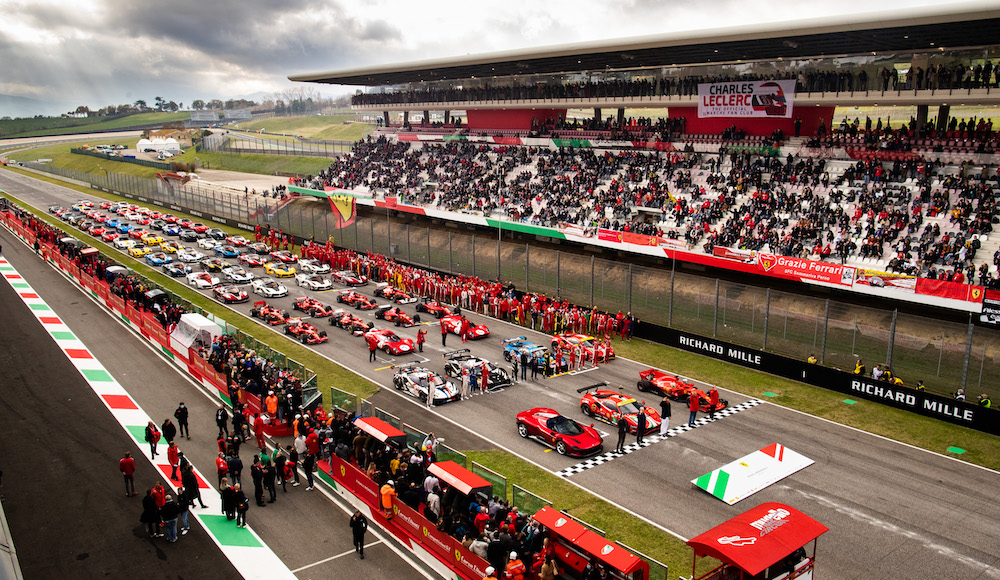 Traditionally, this event, which marks the end of the brand's season of customer competition challenges, is an opportunity for drivers, fans, customers and partners to share their passion for the Prancing Horse around a series of races and demonstrations featuring the most beautiful cars in Ferrari's portfolio.
Well-placed at the finish line was the 488 GTE, which this year achieved success in the WEC's GT category. Double winner of the Le Mans 24-hour race with the AF Corse team in the LM GTE PRO and LM GTE AM, the firm from Maranello also won the title of GT manufacturers world champion and the world drivers' title with James Calado and Alessandro Pier Guidi.
Having announced its return to the highest level of endurance racing in the Hypercar category for 2023, Ferrari will be aiming for a tenth overall victory in the Le Mans Classic 50 years after its last official appearance.
The final events in the Ferrari Challenge provided an intense spectacle, with the multitude of 488 Challenge Evos taking part in the four different trophy races. The Trofeo Pirelli saw the victory of Finland's Luka Nurmi, the youngest winner at just 16 years old. In the Trofeo Pirelli Europe, Michelle Gatting became the first woman to win a Ferrari Challenge.
Alongside the races, the F1 Clienti demonstrations evoked a whole chapter of the history of the Scuderia in Formula 1. A dozen single-seater cars delighted the public with the sound of their V10 and V12 engines pushed to the limit.
The show would not have been complete without the XX Programme parade of hyper-evolved models that also serve as a research laboratory. Richard Mille, whose collaboration with Ferrari spans several seasons, has already set the date for the 2022 final, which will take place on the legendary Imola circuit from 26 to 31 October 2022.
Click here for further information
more information: richardmille.com
---