In post-war Britain, the art of darning, stitching and sewing an outfit for a lifetime of use became a way of life. While this era of creativity was born of necessity, the techniques and approaches can now be drawn on once again to help us make more sustainable, thrifty fashion statements, says Revive & Thrive dressmaker, Lydia Finney.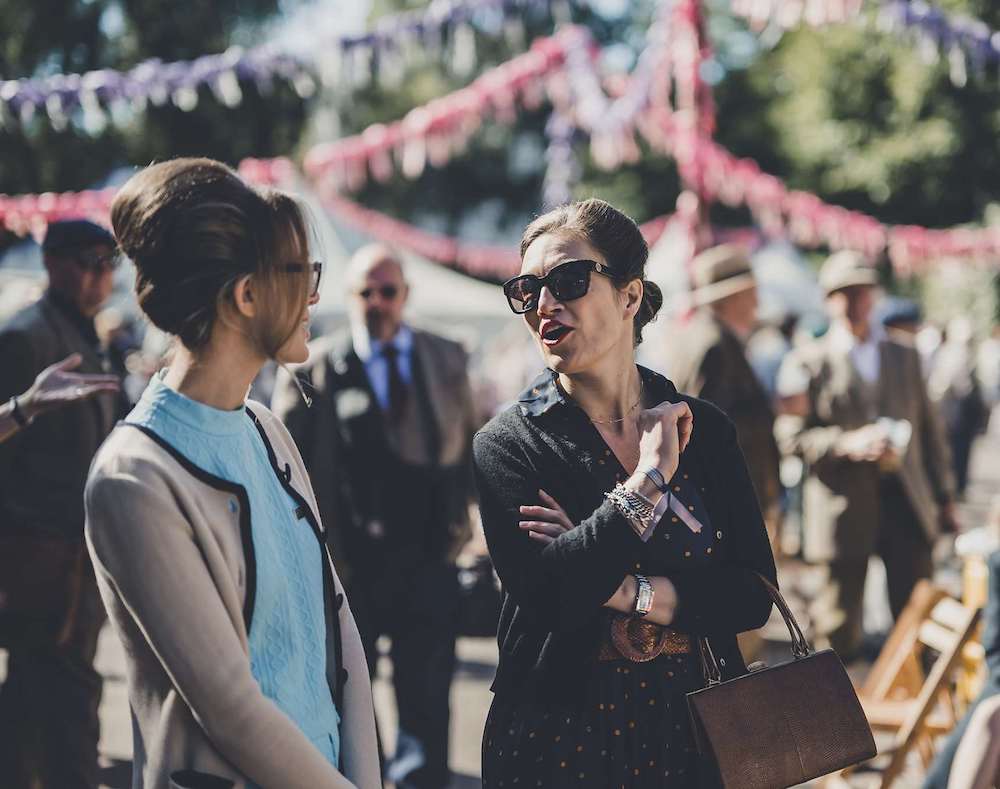 As a new entrant to the world of the Goodwood Revival, I might have assumed that along with the vintage outfits, the atmosphere would be heavy with nostalgia, but it felt far more modern than that. The Revive & Thrive Village in particular reflected the 'Vintage Style Not Vintage Values' ethos, celebrating the elegance and fashion of bygone eras but leaving the regressive values of the past behind.
Similarly, the age-old ethos of Make Do and Mend felt fresh and modern in the hands of the Revive & Thrive community. Where the 1940s and 50s rationing informed this diligent making and mending of clothes, in today's economic and environmental climate, it's not only a sensible frugality, it's positively essential to minimise our consumption for the sake of the planet. It means you can create, adapt and repair clothes you love that fit you properly, which means you're more likely to wear them again and again.
Easier to say than to do, but here are my tips for using the wisdom of the past to make more sustainable fashion choices.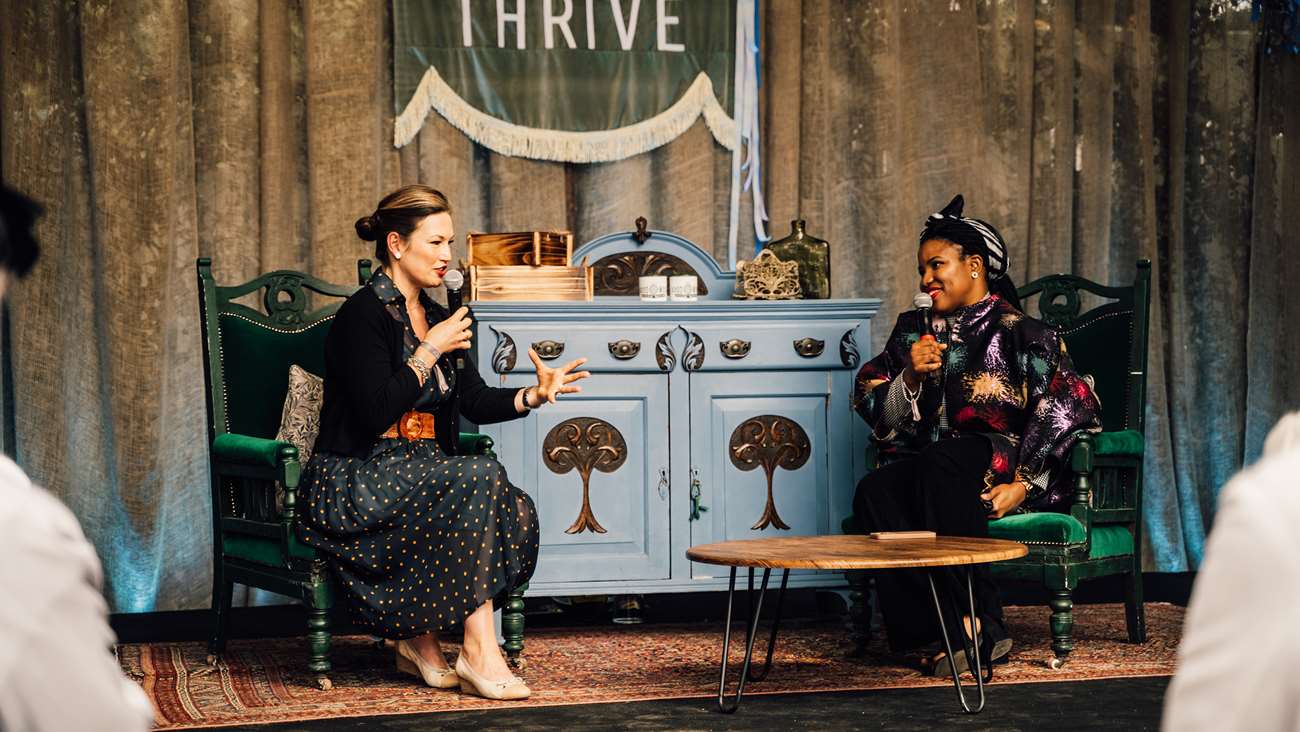 Mend, Darn, Adjust, Maintain
Make Do and Mend was a mantra intended to make clothes go further and last longer at a time when ready-to-wear collections were far less accessible. Today, in an age of throwaway fast fashion, it's far easier to replace than repair. But rediscovering the skills of mending, darning, adjusting (such a useful skill when buying second-hand and vintage pieces) and properly caring for clothes in the first place is so important to sustainability.
Upcycling a piece you find in a thrift of vintage store is a big trend – there are ideas all over sites like Pinterest and Instagram for simple upcycles, from dyeing and embroidery, to embellishing or personalising. It's worth exploring other traditional crafts, too, such as Japanese Boro and Sashiko. TV shows like the Great British Sewing Bee have also championed this trend for transforming a garment into something entirely new, whether using recycled fabrics, vintage buttons or simply using up all scraps during the creative process.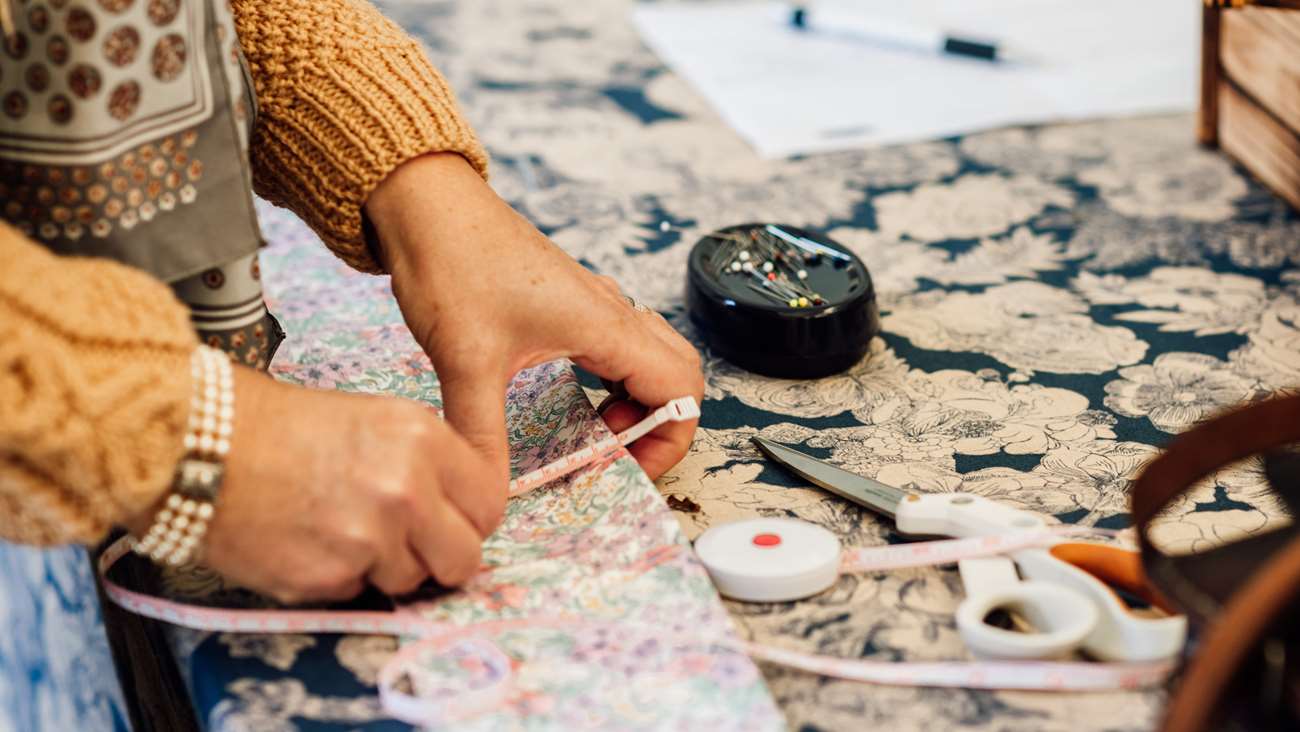 Make Friends with Your Sewing Machine
Vintage style and dressmaking are big crossover communities, which is why Great British Sewing Bee winner and author, Juliet Uzor and I had such a ready audience for our chat on Revival's Revive & Thrive Stage about sustainable dressmaking. It's a great avenue to explore for those for whom ready-to-wear garments – whether new or vintage – rarely fit or offer enough choice. Increasingly pattern makers – especially the independents – are catering for more diverse body sizes and the needs of disabled bodies.
There are potential pitfalls to dressmaking, however. Cost is one – once upon a time, making your own clothes was a thrifty option but as home-dressmaking dwindled so the prices increased. Another is the polluting potential of modern-day fabric production.
Luckily, there are many more opportunities to buy remnant and deadstock fabrics today – the leftovers from other production, the ends of lines, ends of bolts – which are both good value for money and better for the environment. Another winner of the Sewing Bee, Claire Bradders uses the 1941 ration allowances as a guide to keep her own purchasing in check, not from nostalgia but because it is clear and comprehensive.
Environmentally conscious makers will also look for fabrics that use less water to produce; linen is better than organic cotton, for example, and organic cotton is better than non-organic cotton. Also, materials such as Viscose and Tencel are made from wood pulp, produce a wide variety of fabric types and are a good sustainable option.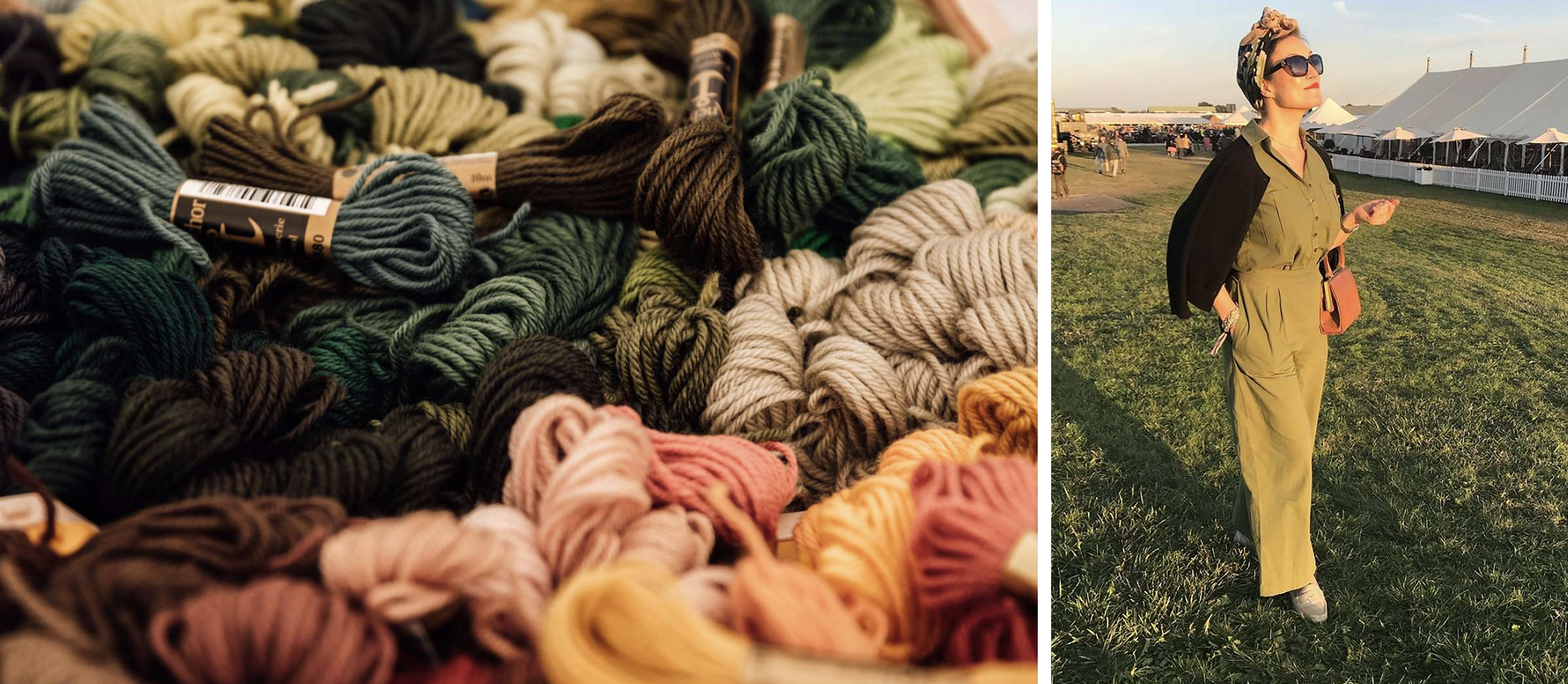 Do swap, share and sell
Many dressmakers will tell you that buying fabric and making clothes are two totally entire hobbies of their own. Using up all of your stash before buying additional pieces is another way to ensure your new hobby stands up to scrutiny.
You can also use one of the many online marketplaces to swap and share stashes. eBay, Vinted, Etsy and Depop are just a few that let you set up searches for particular items, sizes, colours and conditions. Fabric swaps and sales are also great for picking up hints, tips and ideas from other buyers and sellers; I've always found the dressmaking and vintage communities keen to welcome a new recruit and happy to share their knowledge.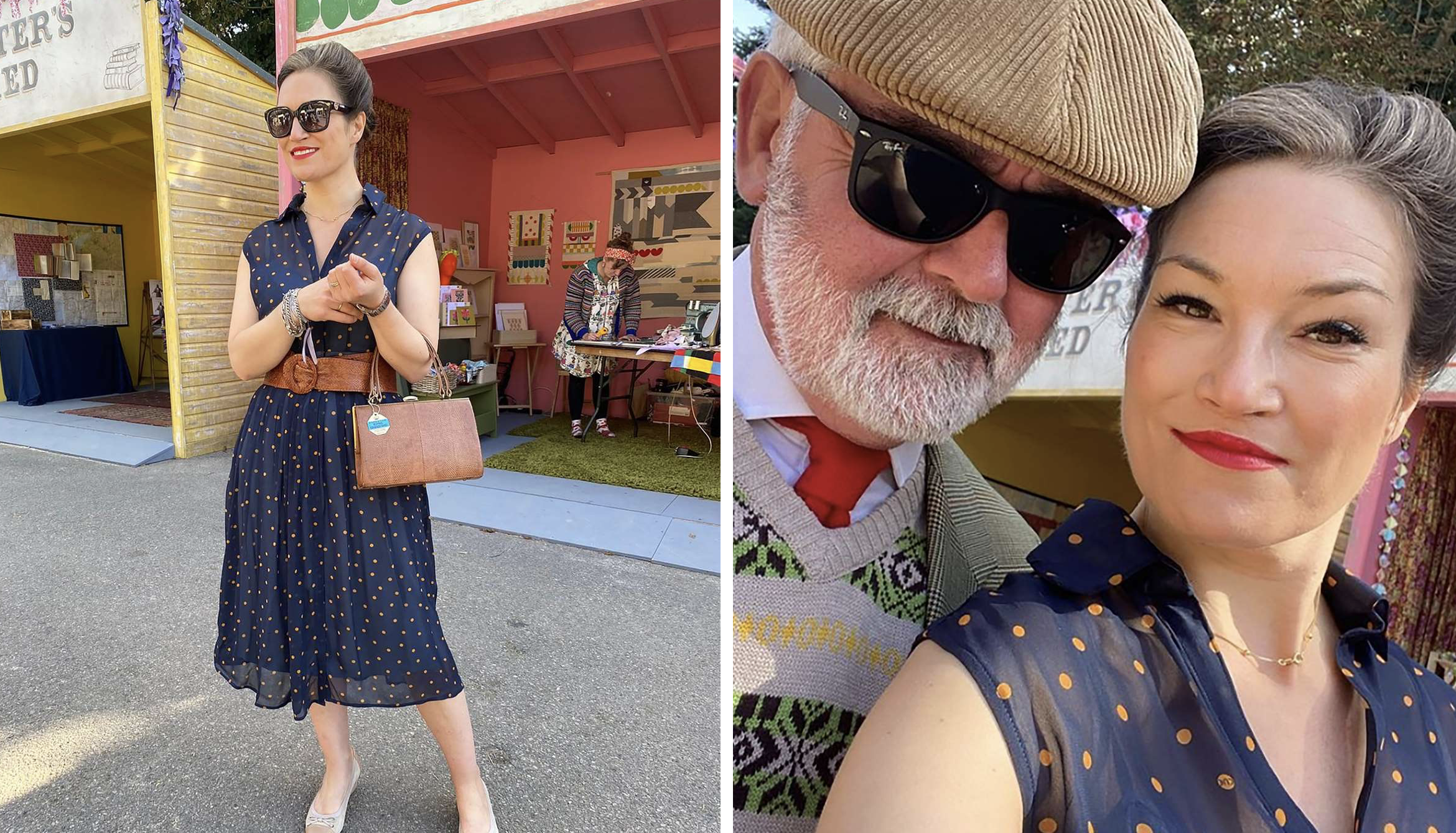 Sustainable dressmaking does take thought and consideration. It can also be a fun challenge. So let's not cast off Make Do and Mend as a throwback from the past, but as a practice for today and tomorrow.
This year's Revive & Thrive community will be sharing their Make Do and Mend wisdom throughout the year, all the way to the 2023 Revival where you can learn how to repair old clothes, work with thrifted materials to create new ones and refresh your wardrobe. Book your tickets now to join this community of inspiring makers.
Report by Lydia Finney for goodwood.com