Imagine an auction where the opening bid is for €50million. What do you think would be up for grabs? A palace? A Van Gogh masterpiece? A diamond-encrusted Fabergé egg? No, fifty million bucks – about £43m – was the opening bid for just a car, a 67-year-old ex-company Mercedes used as a daily driver by an employee. The opening bid was far from the final bid and the old Merc eventually sold for an unbelievable €135m, or £116m. Eat your heart out, Ferrari 250 GTO! You could have bought two or three GTOs for what this baby went for.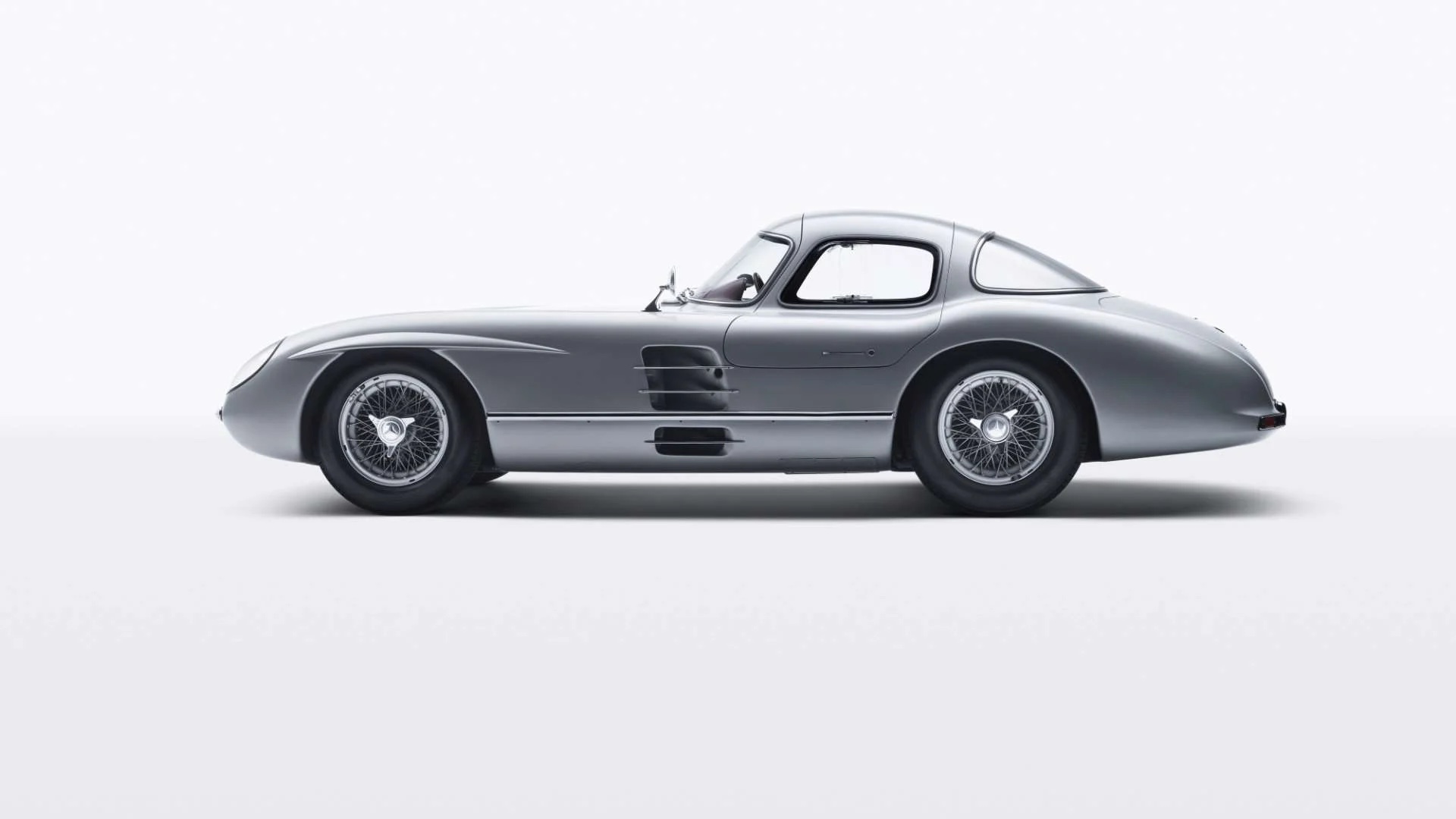 "Just a car" in this context is obviously misleading. The car is the 1955 Mercedes-Benz 300 SLR Uhlenhaut coupé, right up there among the Three-Pointed Star's "crown jewels" and a machine so rare and precious it was thought Mercedes would never sell it. They were happy to let the beautiful 180mph gullwing coupe out to play though, which they did admirably often, including at the Goodwood Festival of Speed in 2013 and 2015.
The £116m car is one of two prototypes developed by Merc's racing chief Rudi Uhlenhaut and based on the W196 grand prix car with which Fangio won two world championships. A pretty good starting point then. The intention was for it to compete in road races like the Carrera PanAmericana, but in the wake of the 1955 Le Mans disaster, and Mercedes' subsequent withdrawal from top-class sport, neither car ever raced. Instead, the car you see here took on a new role – as Uhlenhaut's company car.
Mercedes' decision to sell it stunned the collector-car world. "It's reasonable to say that nobody ever imagined that this car would ever be offered for sale," said Peter Wallman, UK chairman of RM Sotheby's which was charged with finding a new owner for it in May this year. The auction was an invite-only affair held in the Mercedes-Benz Museum in Stuttgart where the special SLR has been a the prize exhibit for decades.
It is reported that the winning bid was made by British dealer Simon Kidston on behalf of an unnamed client – who has apparently promised that the glorious machine will remain accessible for public display (and demo drives, we sincerely hope).
By a massive £77m margin, it's now the most expensive car ever sold at a public auction; in fact, it is among the top 10 most expensive items of any type ever sold at auction. What will Merc do with the money? That's being used to create a fund for environmental scholarships. And what will Mercedes display in the museum in its place? No worries there, they've got the other one!
All in all 2022 was an eventful auction year and a massive result in particular for RM Sotheby's. Here are the other nine top-priced stars, in ascending order, and what they sold for (prices include premium and are converted to £ at today's rate)…
9. 1954 Ferrari 375 America Vignale, £6.25m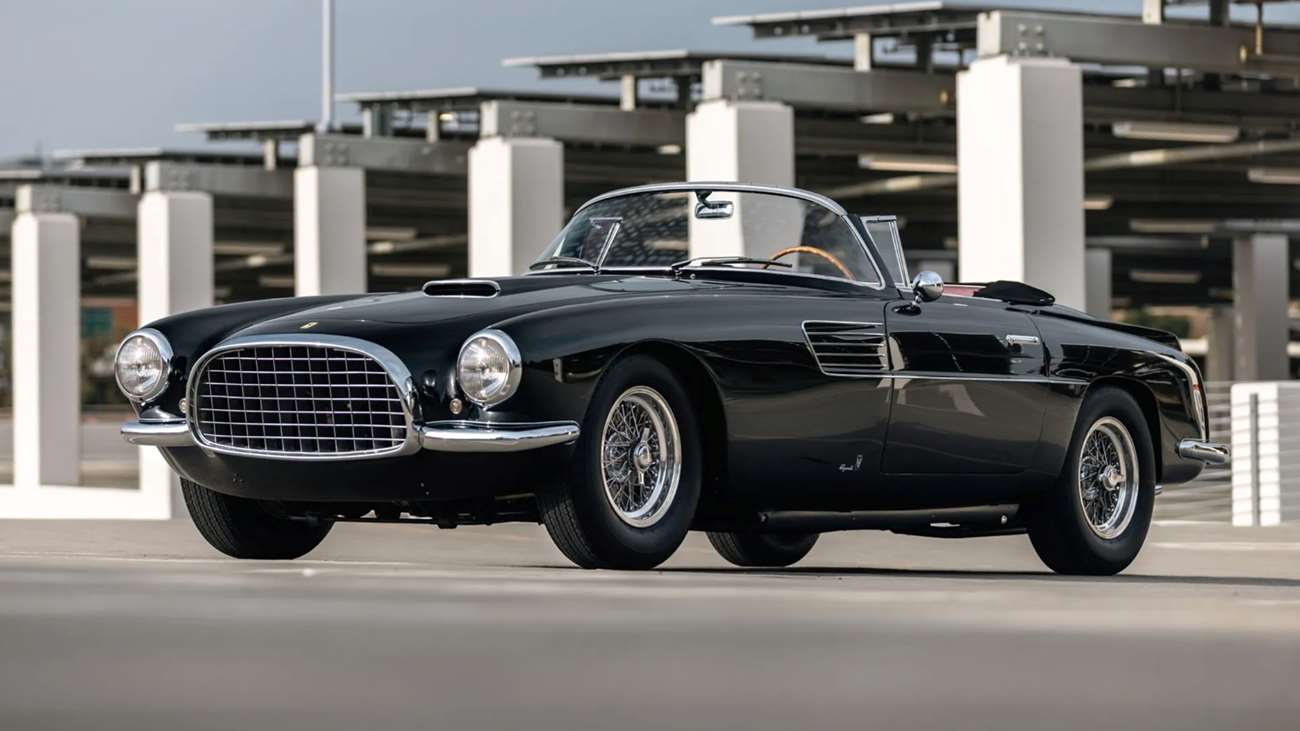 2022 was a feast of multi-million-pound Ferraris for RM Sotheby's. We begin with this car, a one-off Vignale-bodied cabriolet, then as now surely a very elegant and sporting way to go grand touring. It sold for £6million at RM's Monterey sale.
The alloy-bodied GT is the only convertible of the dozen 375 Americas built, and was sold by Enzo Ferrari to the daughter of a famous Italian film director. It should go well with the 4.5-litre engine from the 375M race car, among the most powerful engine options of any Ferrari convertible in the 1950s. And for dull days? It comes with the original factory hard top.
8. 1957 Ferrari 500 TRC Spider, £6.4m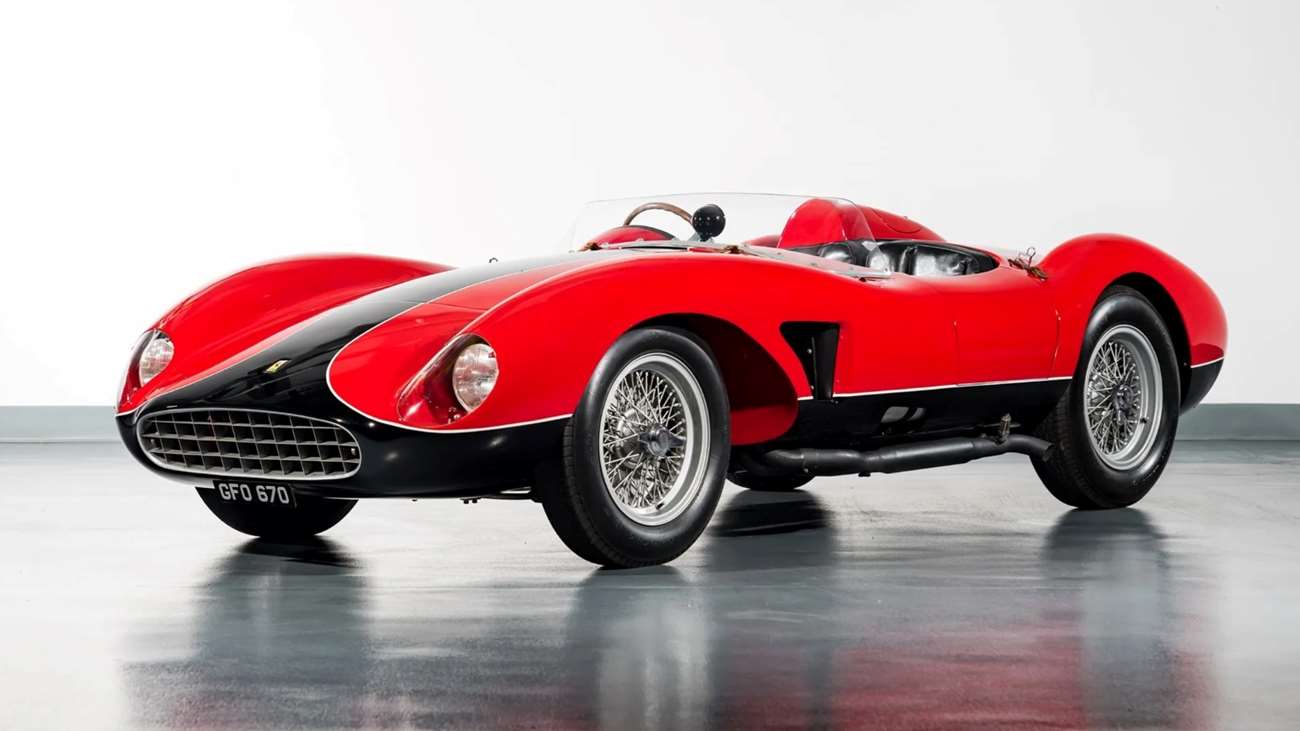 Ninth most valuable car sold at auction in 2022 was an Italian Red Head – the famed Ferrari Testa Rossa. Menacing with its low and sleek open Scaglietti bodywork finished in red over black, it looks every inch what you imagine a V12 Ferrari sports racing car to be. Except this car has a four-cylinder engine.
And what a four-pot it is, designed originally by Lampredi, father of the Ferrari V12, in 2.5-litre TRC form as here it developed 190PS (142kW), enough with the car's weight advantage to beat V12 competition on some circuits. This car's race history is impressive, beginning with Richie Ginther driving it in the 1957 Le Mans 24 Hours and followed by class wins in the Mille Miglia, 12 Hours of Sebring and Nürburgring 1,000 KM.
Just 19 TRCs were made and this is the 18th – penultimate example of what would be the last four-cylinder Ferrari. It sold for $7.8m at RM Sotheby's Monterey auction.
7. 1924 Hispano-Suiza H6C "Tulipwood" Torpedo, £7.6m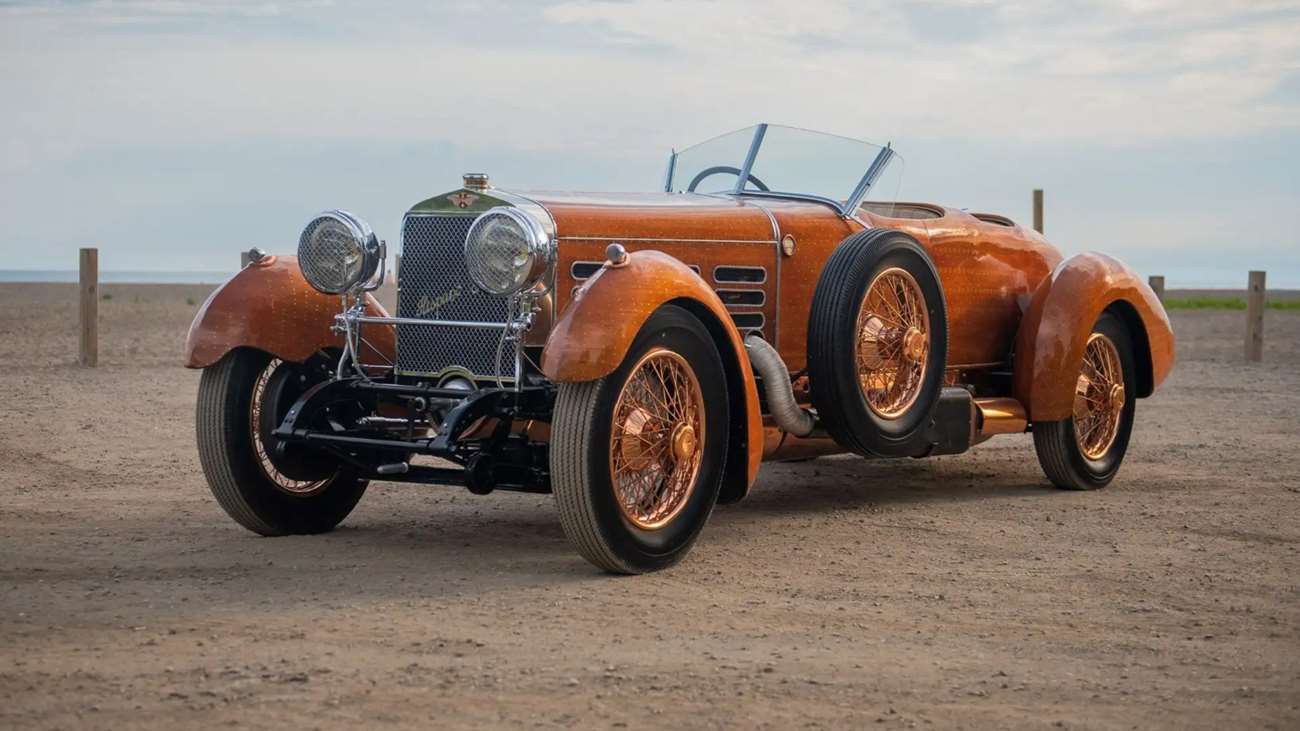 You will struggle to see or read anything about Hispano-Suiza that doesn't feature this car: it's right up there as the Spanish marque's most famous model, and with all that wooden coachwork (yes, really) you can see why.
It was commissioned as a one-off by Andre Dubonnet, heir to the aperitif company and gentleman racer who brought the 8.0-litre machine home sixth overall in the 1924 Targa Florio. Curiously later on it was owned by another heir, Alexander Keiller, the Scot who inherited a fortune founded on marmalade.
You might think a wooden body would weigh a tonne, but applying early aircraft technology ensured the body was actually light. It's not in fact tulipwood but 1/8-inch-thick strips of mahogany laid over wooden ribs and secured by thousands of aluminium rivets. The wooden wonder made $9,245,000 as the second highest lot in RM Sotheby's Masters of Design sale. We hope the new oner has plenty of varnish…
6. 1960 Ferrari 250 GT SWB Competizione, £7.76m
Just totally gorgeous in yellow, this competition-spec 250 Short-wheelbase exceeded its £7m presale estimate at its sale by Gooding & Co in London, the only car in the Top 10 to be sold in the UK this year.
In period it raced at Le Mans, Goodwood and Montlhéry, and with later owners (only two of those since 1984) it has competed in the Tour Auto, Le Mans Classic and of course the Goodwood Revival. 295PS (220kW) 3.0-litre V12, four-speed 'box, disc brakes all round and lightweight aluminium coachwork by Scaglietti…nothing not to like in other words.
5. 1937 Mercedes-Benz 540 K Spezial, £8.1m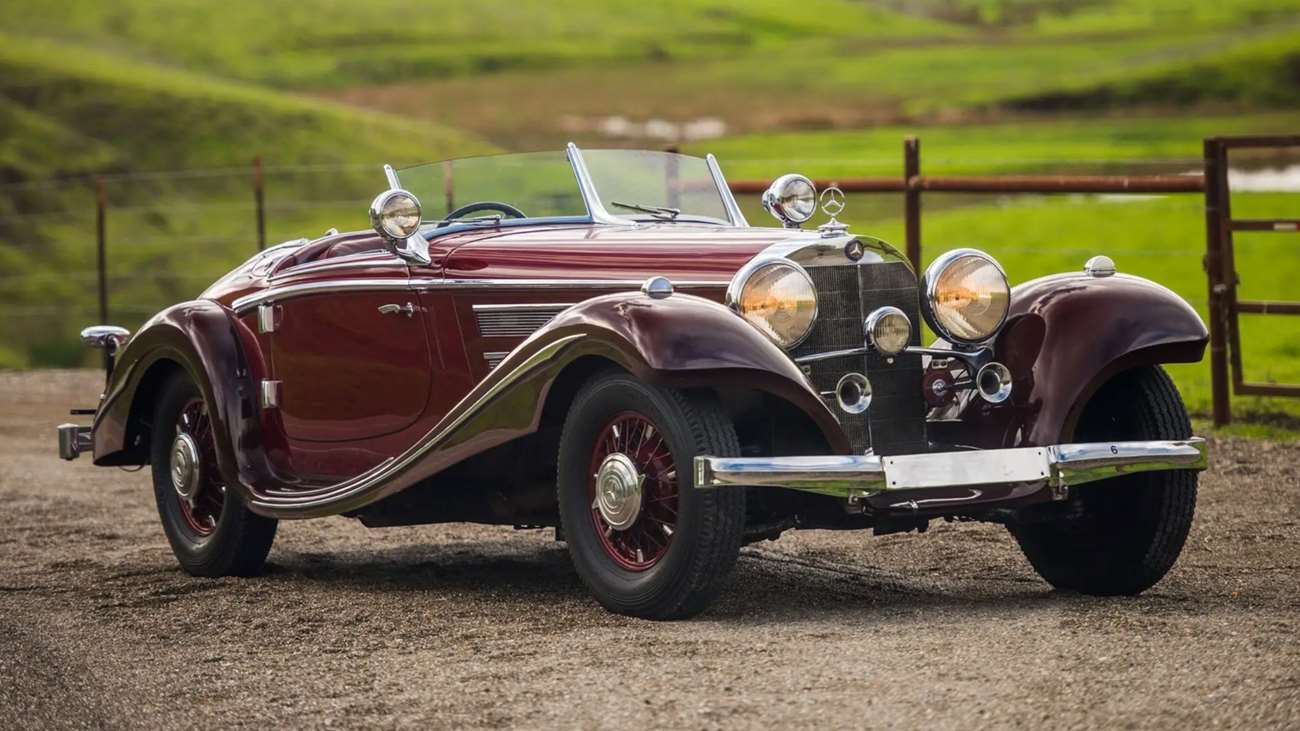 In at number six in our Top 10 is Germany's answer to Talbot-Lago and Bugatti for the well-heeled enthusiast in the years before the Second World War. The Mercedes 540 K was at its sportiest best in the Spezial roadster configuration, as here.
One of three surviving long-tail cars with the covered spare wheel, it was ordered in 1937 by the last King of Afghanistan. Remarkable but true, since then it has had only four more owners, covered fewer than 13,000 miles and never been restored. Nor had it ever been offered at auction until RM Sotheby's sold it for $9.9m at its Masterworks of Design sale during Monterey Car Week.
4. 1937 Bugatti Type 57SC Atalante, £8.5m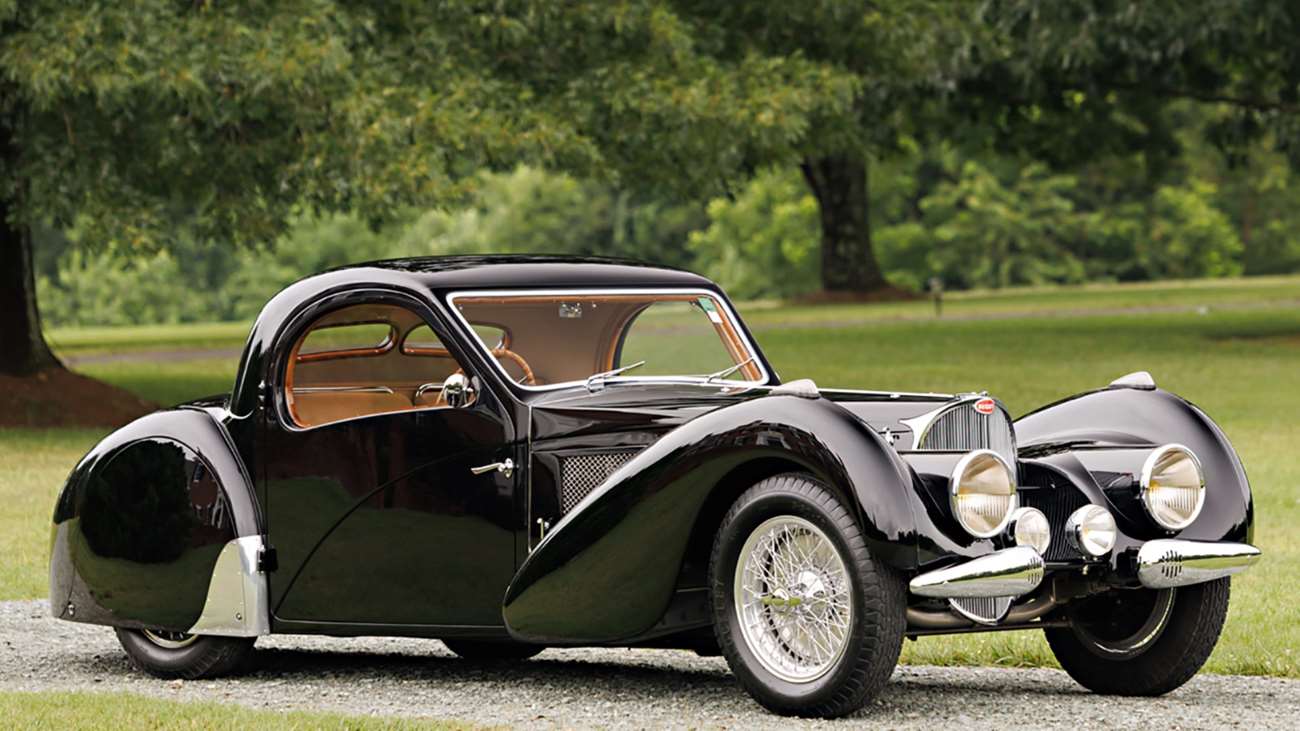 Miss out on the Talbot-Lago? Have a Bugatti instead! Same year, same country of origin, just as spectacular to look at…and rather faster.
The 57S chassis (only 42 of them) fitted with Atalante coachwork (just 17 of them) and the 3257cc double-overhead-cam straight-eight upgraded in period with a big supercharger make it among the earliest SC spec cars, and a rarity even by prewar Bugatti standards.
With original chassis, coachwork, and matching-numbers driveline, it was sold by Gooding & Co at its Pebble Beach sale during Monterey Car Week in the US where it was the second most valuable car this year – and in at number five in the year's overall auction Top 10.
3. 1937 Talbot-Lago T150-C-SS Goutte d'Eau, £11m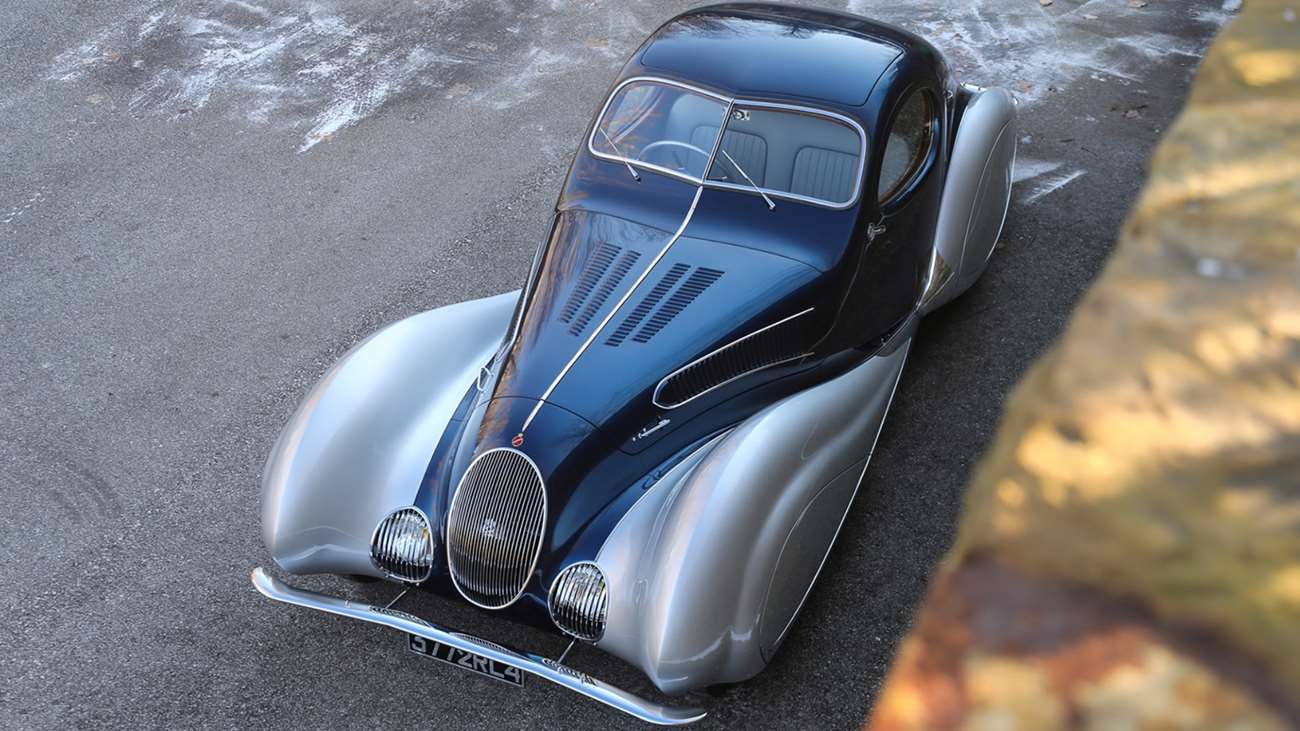 Thought by some to be the most beautiful car ever made, the famous French coupe with the flowing "Teardrop" (Goutte d'Eau) coachwork by Figoni et Falaschi certainly lived up to its billing at Gooding & Co's Amelia Island sale in the US.
It made $13,425,000, a record for Talbot-Lago and right up there as most valuable French car ever sold at auction (the only other contender being Bugatti). This car stands out even among other Goutte d'Eau models for its enveloping front guards and original bodywork.
2. 2003 Ferrari 2003-GA F1, £12.7m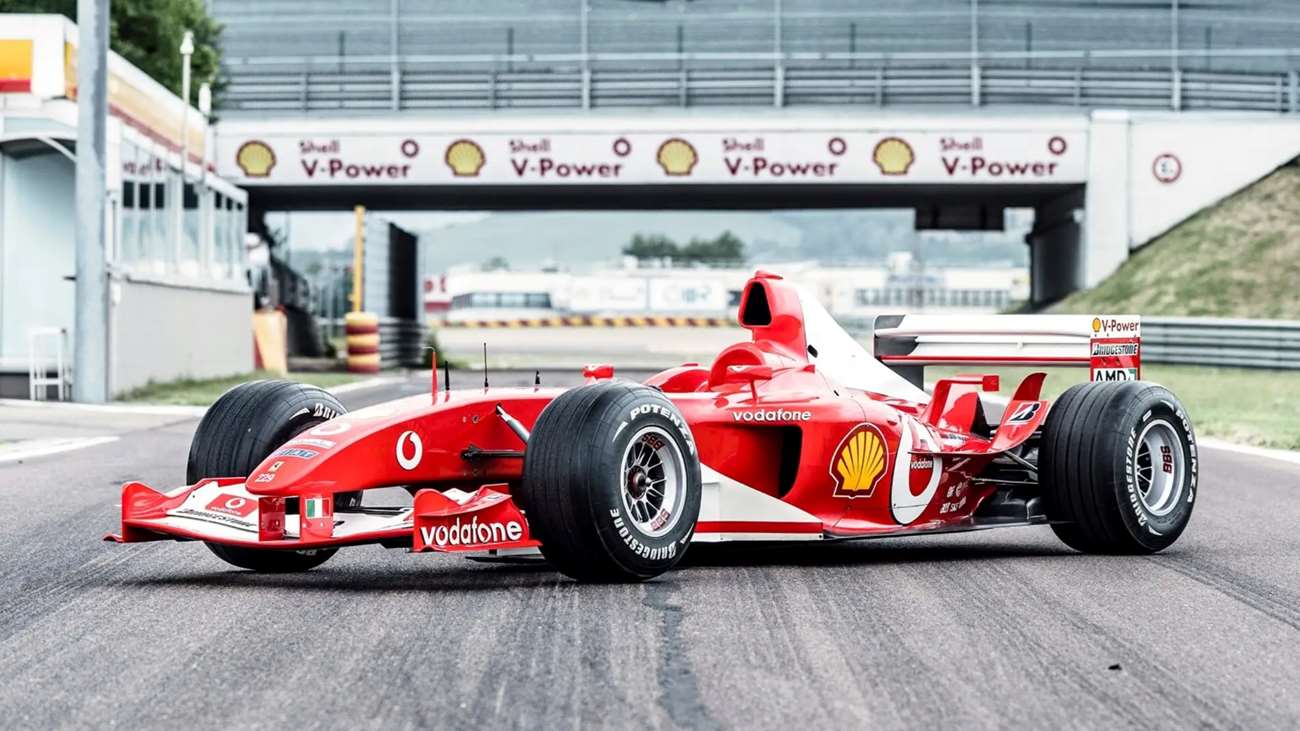 Highest-priced Formula 1 car ever? That would be this Ferrari which sold at the RM Sotheby's sale in Geneva for almost twice the previous F1 high mark. New and former world record holding cars are both Ferraris and both ex-Michael Schumacher.
The 2003 car, with the suffix GA in honour of Fiat chief Gianni Agnelli who died early in 2003, was a new longer wheelbase design that arrived part-way into the '03 season but quickly proved its worth, and that of its awesome 845PS (630kW) V10 engine (it revved to 19,000rpm.) In Schumey's hands, the car won five grands prix in 2003, sealing his sixth world drivers' championship.
1. 1955 Ferrari 410 Sport Spider, £18m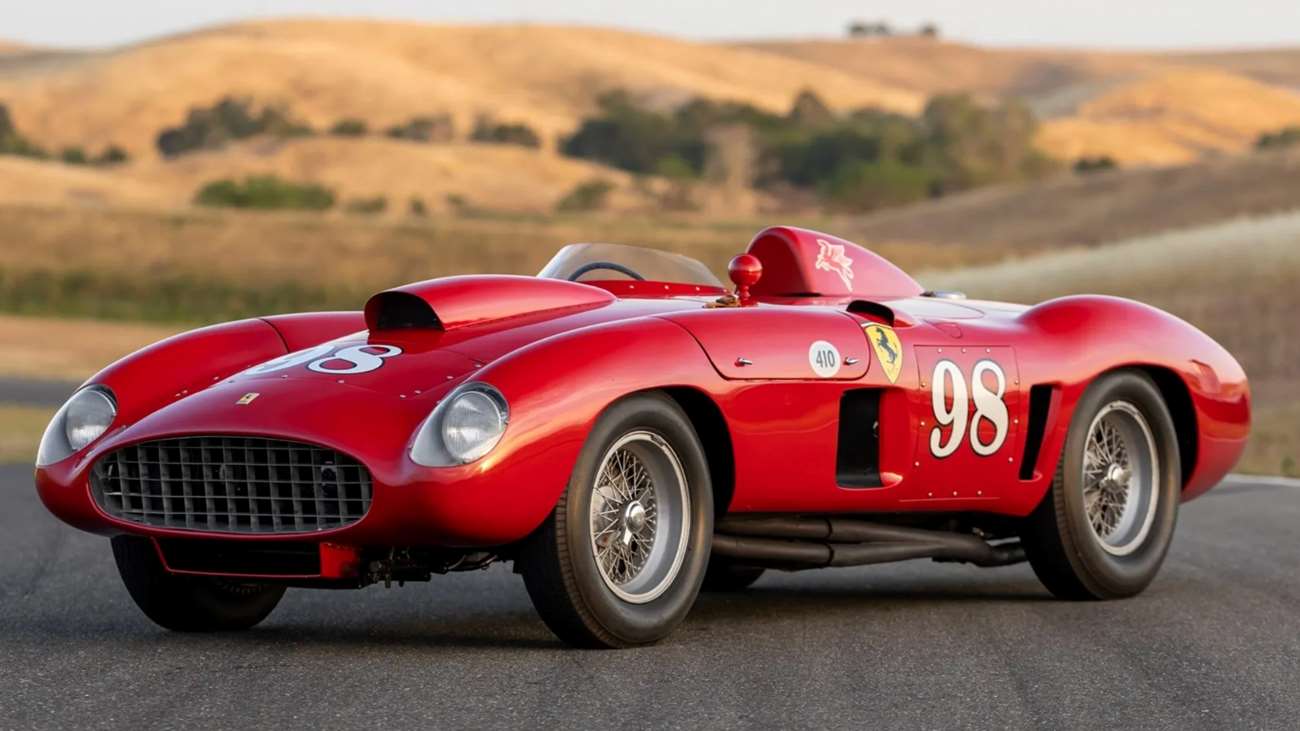 "Mr Ferrari told me that this was the best Ferrari he ever built." That's the inscription on this car's fuel tank, handwritten by one Carroll Shelby who won more races (eight wins and 10 podium finishes) in this car than any other.
The sports prototype rarity, one of only two factory racers with the "big block" 4.9-litre twin-plug V12, was also raced in period by Juan Manuel Fangio, Phil Hill, Masten Gregory, Richie Ginther and Jo Bonnier.
All that and looks to die for with coachwork that unusually was both designed and built by Sergio Scaglietti. No wonder it was RM Sotheby's star lot, selling for $22m, or £18m, at its Monterey sale. Find out more
Images courtesy of RM Sotheby's and Gooding & Co.
Report by Bob Murray/ goodwood.com