Canepa is offering this Porsche 993 C4S for sale.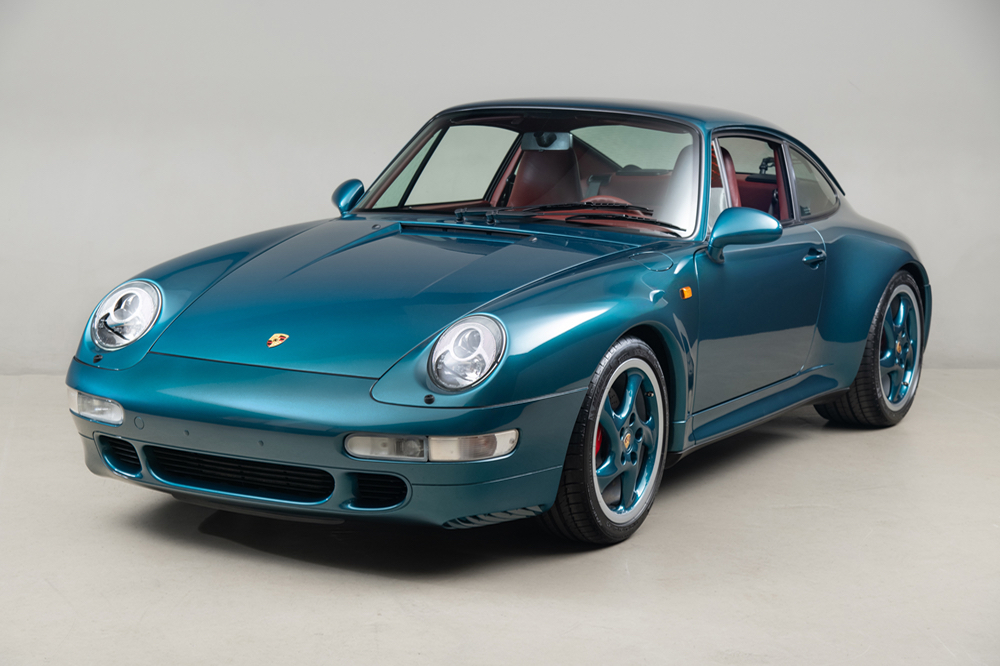 Original show quality exterior paint finish, concourse quality throughout with well-regarded ownership history
7,767 miles since new
Extremely rare turquoise pearl, with chestnut brown full leather interior
3.6L 285HP 6-speed manual transmission
Includes original owner's manuals, tool kit, air compressor, spare wheel/tire and jack
Extremely rare sunroof and emblem delete
Porsche Certificate of Authenticity
An iconic member of the revered 911 lineage, the Porsche 993 was produced and sold between 1993 and 1998. The 993 marked the end of an era as the last of the air-cooled Porsches. It served as the successor to the 964 and was later succeeded by the Porsche 996.
In 1995, the Porsche 993 made its grand entrance. Equipped with a 3.6-liter engine, air-to-air intercoolers, and advanced electronic engine management. This Porsche's 993 exterior is painted in a rare eye-grabbing turquoise pearl with 18-inch weight-reducing hollow spokes alloy wheels that further enhance its performance and style wheels to match. To further compliment this electric color combination, this 993 has a unique all-leather chestnut brown interior that exudes luxury and comfort. Its looks, along with the combination of technical innovations, including the inclusion of two catalytic converters and an onboard diagnostics system, made the 993 C4S the cleanest sports car of its time. With its widened rear wheel arches, redesigned front and rear bumper moldings, and fixed rear wing housing the intercoolers, the 993 boasted a distinctive appearance. Additionally, it sported 18-inch alloy wheels with weight-reducing hollow spokes, further enhancing its performance and style.
The designer of the Porsche 993, driven by cost considerations, incorporated the doors from the Porsche 964 into the overall design. However, apart from the doors and the flat-6 engines (and gearbox in 2wd variants), the 993 featured numerous enhancements over its predecessors. Notably, it introduced an all-alloy multi-arm rear suspension attached to an all-alloy subframe. This innovative suspension system, derived from the 989 project (a never-produced four-door sedan), not only improved the 993's cornering abilities but also enhanced its stability. The widened rear wheel arches, necessitated by this new suspension, further contributed to the car's improved handling dynamics. Additionally, the suspension design reduced interior noise and enhanced ride quality, elevating the driving experience to new heights. A significant advancement in the 993 was the introduction of a standard six-speed manual transmission, a departure from the previous 4- or 5-speed gearboxes used in earlier models (excluding the Porsche 959). This configuration allowed drivers to keep the engine within its optimal torque range above 4500 rpm in almost every driving scenario, delivering exceptional performance and responsiveness.
The optional all-wheel-drive system in the 993 was refined compared to its predecessor, the 964. Drawing inspiration from the layout of the Porsche 959 supercar, Porsche replaced the center differential with a viscous coupling unit, resulting in a more balanced and responsive AWD system. With this 993 being a Euro-spec C4S, it also features a factory-lowered suspension. The revised suspension, in conjunction with this updated drivetrain, offers improved handling characteristics without compromising on stability, effectively mitigating understeer. Other notable enhancements included a new dual-flow exhaust, larger drilled brakes, revised power steering, and improved weight distribution.
It earned a reputation as the fastest production car of its time, achieving remarkable acceleration and boasting exceptional braking capabilities. With its larger brakes, it held the title of the fastest-stopping car in production during its era, going from 0 to 60 mph in just 3.8 seconds and achieving a staggering 60 mph (97 km/h) to 0 braking distance of 2.3 seconds.
The Porsche 993 stands as a testament to the brand's dedication to engineering excellence and performance-driven design. Its combination of advanced features, unmatched driving dynamics, and timeless aesthetics make it a highly sought-after gem among automotive enthusiasts and collectors alike. Among the voluminous collection of documents and receipts of service history comes the original sales contract and Porsche Certificate of Authenticity.
Click here for further information 
---
collectorscarworld is partnering with the most renowned classic car specialists and dealer-ships in the world. We always offer selected rare and sought-after collectors cars and supercars for sale and every day a special car is featured for one of our partners. The passion for classic cars is diverse, sometimes it concerns the beauty of forms that can be admired at a concours, sometimes it is the smell of rubber , old leather and gasoline at a racing event or trip in the sunset.
Or its a classic car you have great memories with or which your parents owned a longtime ago. Classic cars and supercars are an expression of the lifestyle that someone shares with other petrolheads, and which is immortal, enduring and always a lot of fun. If you are looking for a special car or need support in the evaluation and history of cars, please contact us at info@collectorscarworld.com
---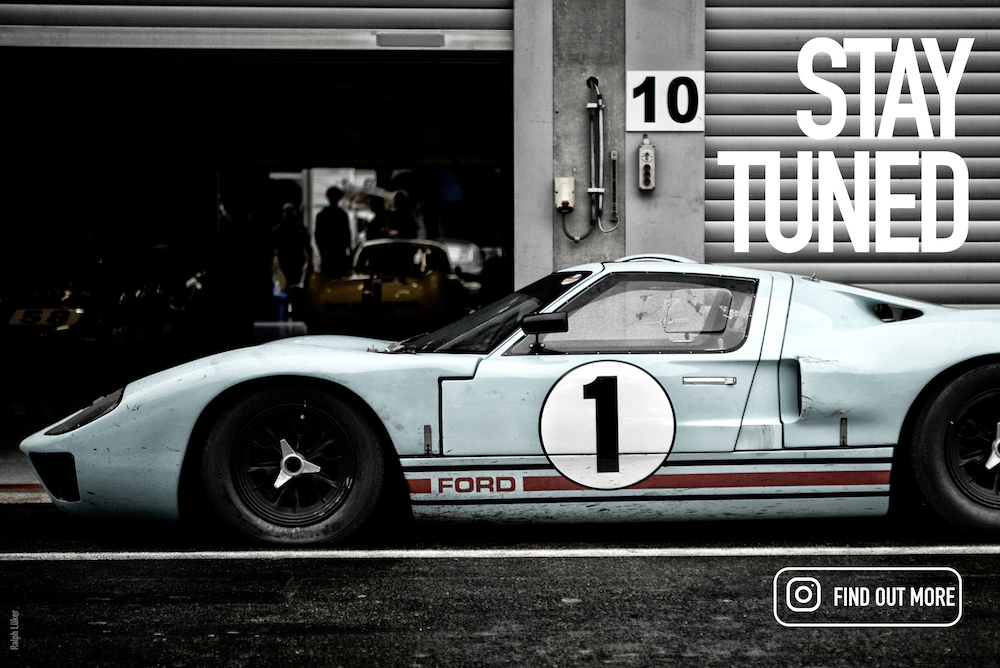 Interested in further "Cars For Sale"? Click here.