Developed from the 750S road bike was the Laverda 750 SFC (super freni competizione), a half-faired racer that was developed to win endurance events like the Oss 24 hours, Barcelona 24 hours and the Bol D'Or at Le Mans.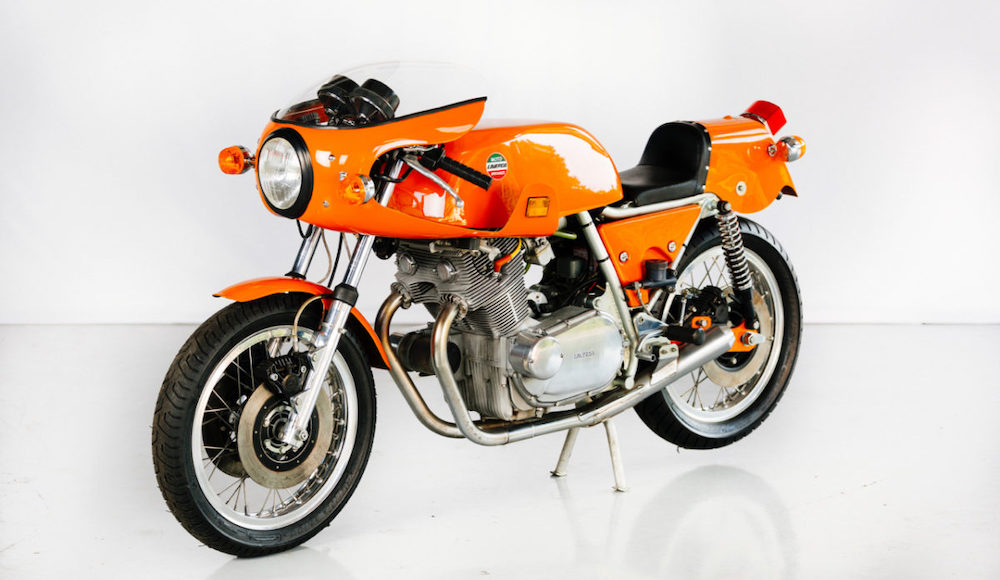 This it did, often placed first, second and third in the same race, and dominating the international endurance race circuit in 1971. Distinguished by its characteristic orange paint which would become the company's race department color, its smooth aerodynamic fairing and upswept exhaust, the SFC was Laverda's flagship product and best advertisement, flaunting pedigree and the message of durability, quality, and exclusivity.
The SFC "Series 15,000" was featured in the Guggenheim Museum in New York's 1999 exhibit The Art of the Motorcycle as one of the most iconic bikes of the 1970s. This example is Concours restored and features correct finishes and details throughout.
Click here for further information
more information: stuartparrclassics.com
---