Unique opportunity for collectors to acquire one of only 411 early Daytona with Plexiglas wide beam headlights, aluminium bonnets and doors!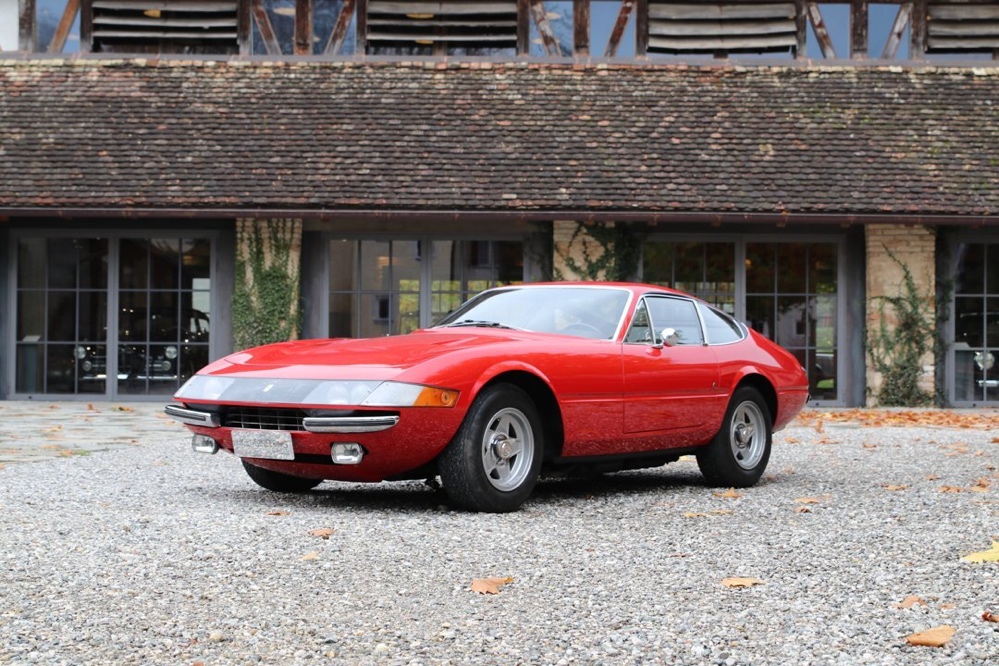 An acclaimed triple victory of the Ferrari P4 prototypes at the American 24-hour race in Daytona Beach in 1967 gave him his nickname.
This GTB was delivered in 1971 via Ferrari Grebaldi in Milan to its first owner Mauricio Rance. He sold the car in 1976 to its second owner, Delfino Colmegnia. 38 years later the Daytona changed hands for the last time and was acquired by the current owner, a passionate collector.
In the same year a complete engine revision was carried out by the Ferrari expert "Toni Auto" in Italy. Numerous pictures and written lists accompanied the work in 2014. Since the revision the Ferrari has successfully covered about 6000 kilometres. A few months ago, the 365 GTB received a major inspection with extensive carburettor revision directly at Ferrari.
The car is very interesting in terms of automotive history: it was the last Ferrari super sports car for the time being, with the engine in the front, after which the Italians switched to the mid-engine concept. Officially, it never had the suffix by which it became known.
Do not miss this unique opportunity to purchase a very special Ferrari 365 GTB/4 Plexi with first leather interior and matching numbers.
Click here for further information 
---
---