An original Porsche 911 can easily transport a driver back in time through its unique factory touches like textures, smells and finishes.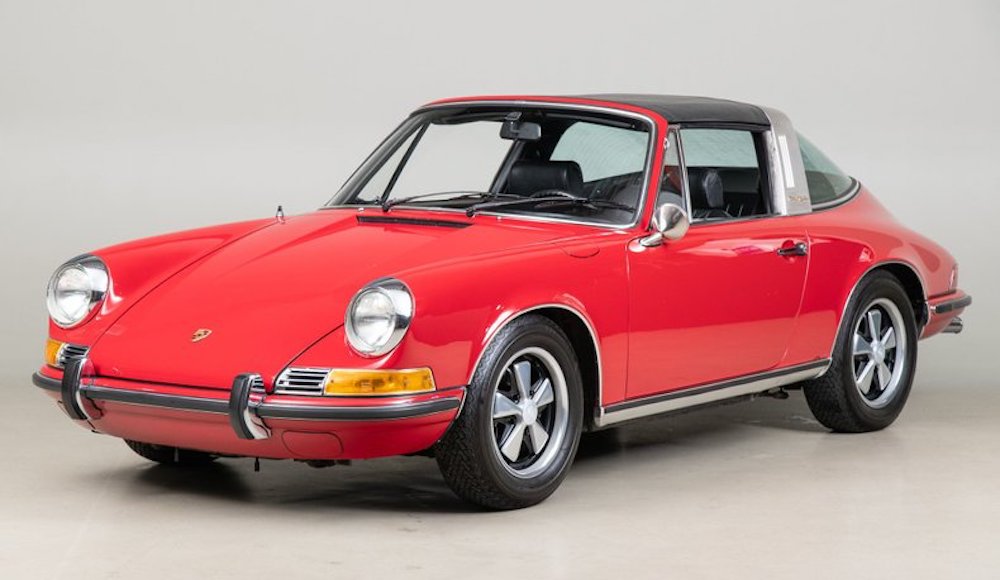 These unmistakable details are what some of the most serious collectors lust for, delivering an authentic charm that cannot be replicated. This original, one-owner 1969 911E Targa is just that. Custom-ordered and delivered in Europe for delivery, this Polo Red over black leather 911 would remain with its owner for 50 years in California. With a collection of original Porsche factory paperwork, maintenance and shipping documents, this 911E Targa is a fine example of a well loved and cared for automobile.
Helmut Diener, a resident of Mountain View, CA ordered this car to his specifications on May 2nd, 1969 and the Targa was delivered via European Delivery on July 28th, 1969. He optioned his Targa with Polo Red paint, a black leather interior, 15" deep 6" Fuchs alloy wheels, a tool kit and travel kit, chrome around the fender, a retractable antenna, and a Blaupunkt Frankfurt radio. When completed, Helmut paid a total of $7,551.00 for this Polo Red 911E Targa.
Not wanting to wait to enjoy his car, Helmut drove the car around Europe for a few weeks on vacation. Included are photographs of the car in Germany with the rolling countryside and towns behind it. Hemlut then left the car with Porsche after his European tour, where the Targa was then shipped to San Francisco and arrived in the United States on November 19th, 1969. Helmut took the car home with him to Mountain View, where he would enjoy the car for half a century.
Click here for further information!
Report by canepa.com
---