As part of the unique "We Are Porsche" Exhibition with the celebration of 75 Years of Porsche The Petersen Automotive Museum is featuring 40 famous cars and their stories. This 907 was a critical step in Porsche's evolution from a sports car manufacturer to a builder of dominant race cars. This example, chassis 024, perfectly illustrates Miles Collier's restoration philosophy.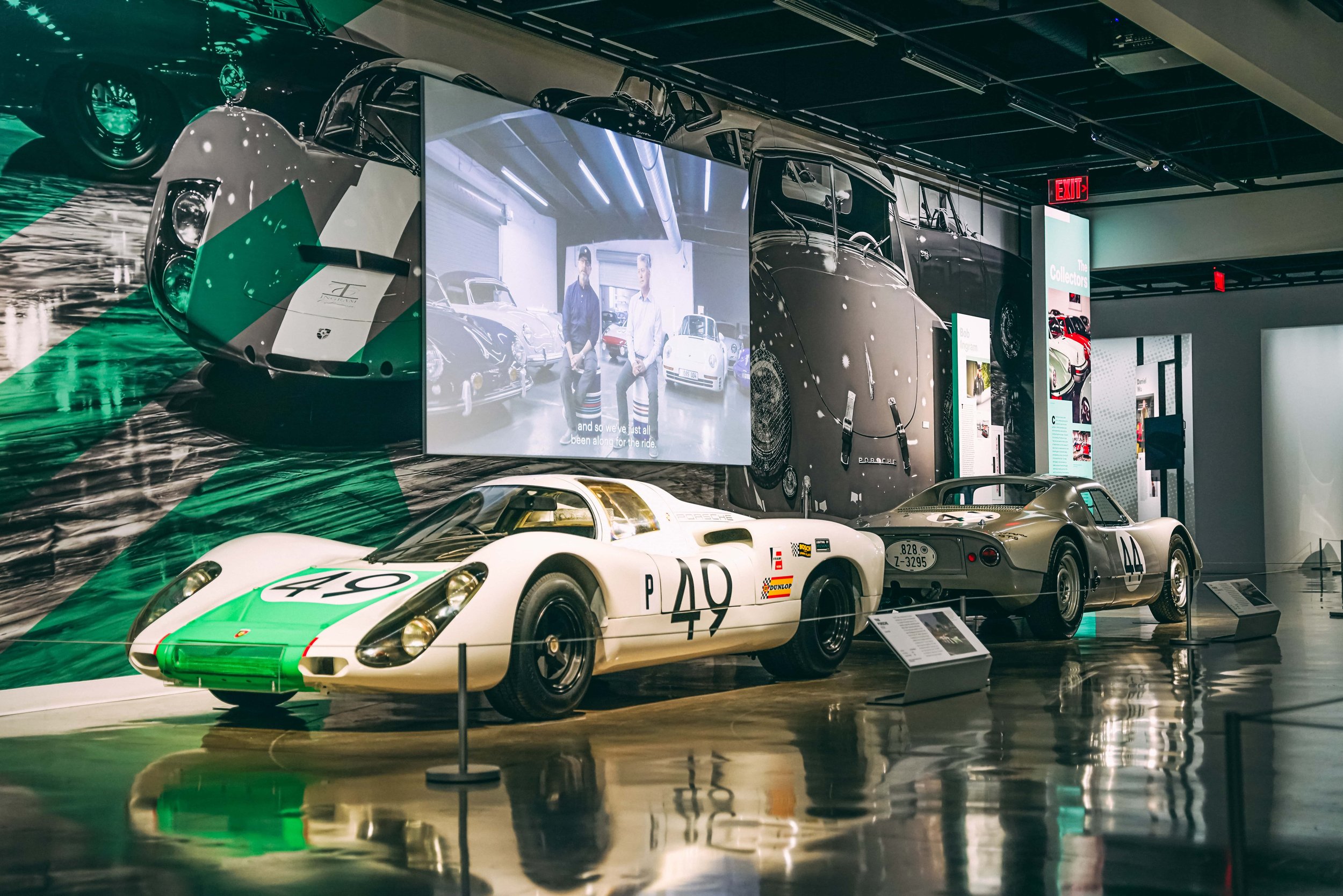 The car's body was covered in an extra layer of fiberglass that took almost 3,000 hours to chisel off. Collier's goal was not to restore the car to its pristine original condition but to recreate its state from a moment in time. "You can never get back to absolute originality. In this case, we made the decision to go back to the car's most important event, the [1968] win at Sebring," Collier says. The result is a fascinating racing time capsule. Find out more
1968 Porsche 907: COURTESY OF MILES COLLIER COLLECTIONS @ REVS INSTITUTE
EXHIBITION ABSTRACT
In late 1948, when New York car importer Max Hoffman first saw a photograph of a new sports car built by Dr. Ferdinand Porsche's son, Ferry, it was a pivotal moment for both Hoffman and Porsche. Hoffman had an instinct for the kind of car postwar Americans desired and began importing Porsches just two years later. Sales would start slowly. The 356, Porsche's first model, was unlike any other vehicle on the road. It was rear-engined, and its rounded shape looked nothing like the big American cruisers popular at the time. But eventually, America would embrace its uniqueness more enthusiastically than anywhere else in the world.
By the time the 356 ended production in 1965, the United States would represent 75 percent of Porsche's sales. The 356 would start a sports car craze that introduced new groups of people to automobile racing. It became a symbol of style and individuality for celebrities and people who wanted to feel like one. Porsches became shorthand for television and film characters' coolness, objects of reverence for collectors, and a distinct canvas for America's customizers. A new kind of car culture would emerge in America with Porsches at its center, one based around a fanaticism that is rooted in image as much as performance.
The people at the heart of this culture have made Porsche one of the most recognized brands in the world. They are dreamers, drivers, celebrities, collectors, and personalizers. They include all of us who appreciate the company's distinctive products and want to share that enthusiasm with others. Together, we are Porsche.
About Petersen Automotive Museum
The Petersen Automotive Museum Foundation is a non-profit 501(c)(3) charity. The museum is located at 6060 Wilshire Blvd. (at Fairfax) in Los Angeles, 90036. Admission prices are $16 for general admission adults, $14 for seniors and $11 for children ages 4 to 17.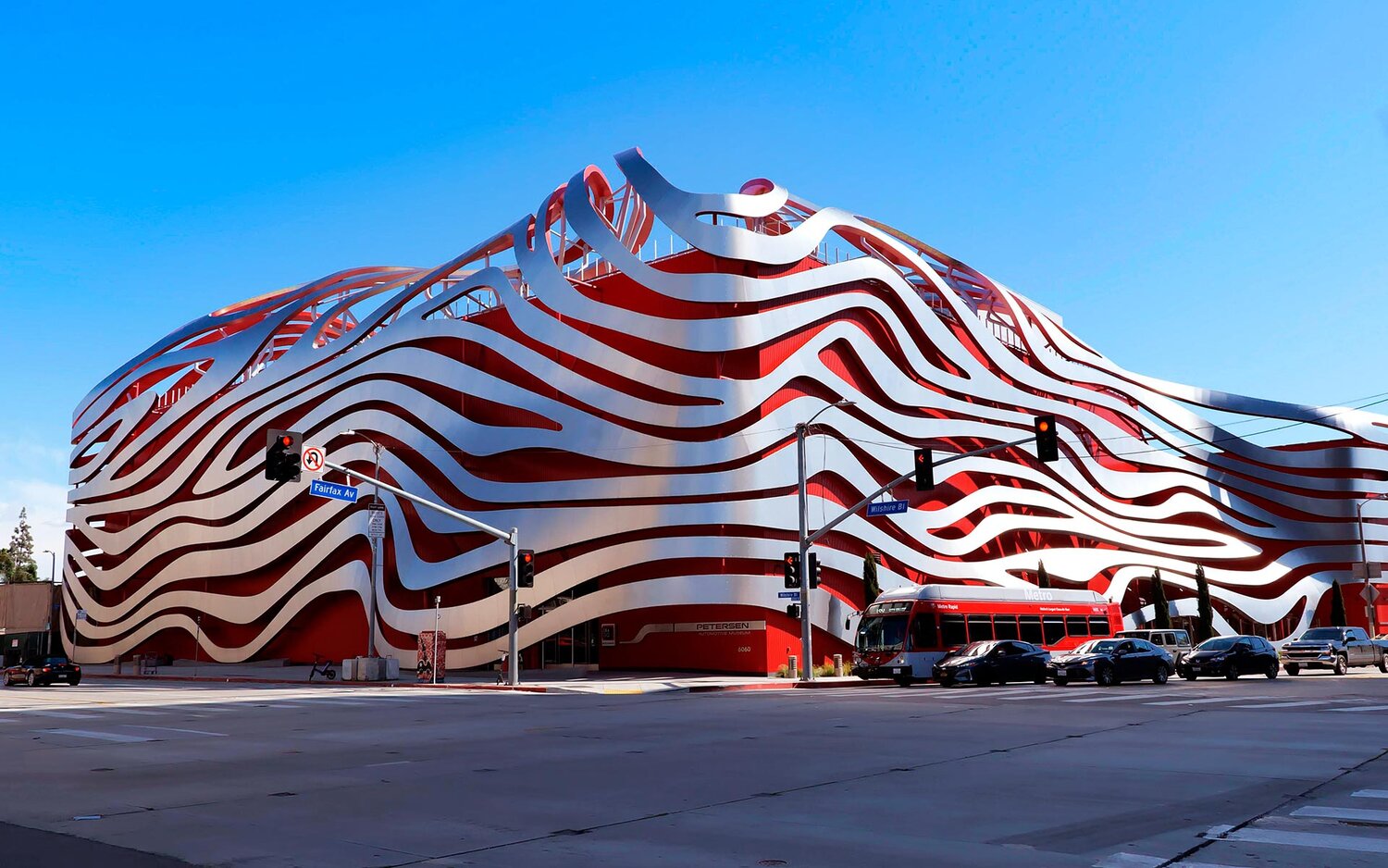 Active military with ID, personal care attendants and children under age 4 are admitted free. Museum hours are 10 a.m. to 5 p.m. Tuesday through Sunday. For general information, call 323-930-CARS or visit www.petersen.org.
Report by petersen.org