A well know, genuine and original example of the legendary 1600cc GTA!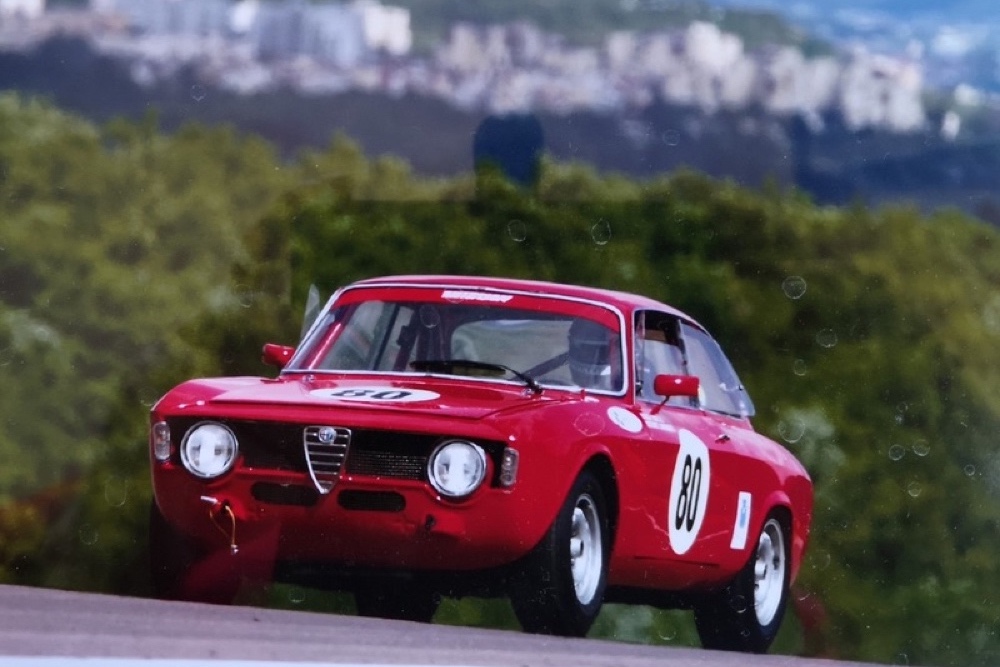 Anyone familiar with Alfa Romeo's history and cars will know the "GTA" Touring car which was produced from 1965 to 1971. Its purpose was simple: competition, hence its last "A" character standing for "Alleggerita" or lightweight evidenced by a light-weight Peraluman 25 body pop-rivetted to the chassis, magnesium alloy wheels, aluminium upper control arms, plastic side windows, lighter door handles and a spartan interior with bucket seats. The 1,570 cc DOHC engine featured a new high-flow cylinder head with larger valves and twin plug ignition. Two 45 mm twin-barrel Weber carburettors made sure enough fuel and air was delivered to the engine. The cam cover, sump, timing cover, bell housing and rear gearbox cover were made from Elektron, a special magnesium alloy for further weight savings. The gearbox was also adjusted, with the gear ratios being closer and machined differently to save more weight and improve shifting. All these special weight saving measures resulted in the GTA weighting a mere 745 kgs, a staggering 205 kg weight reduction compared to the GT.
From its appearance on the race track, the GTA was hugely successful with many outright and class victories. It was known for its agility and amazing handling and the GTA has since been a coveted and sought after car which has continued to be the case up to today.
The car, chassis 613875, was manufactured on December 19th 1966 in white (Bianco) color with black (Neri) interior upon which it was dispatched to Alfa Romeo Germany. RMD assumes that the car remained in Germany for the next 15 years as it is listed in Tony Adriaenssens "Alleggerita" book as being registered in Hamburg on July 24th 1981 with plate "HH-E 42″. It was then acquired by Dutch dealer/racer David Hart who sold the car in 1993 to fellow dutchman Eric Heerema. Heerema and his team spared no expense in preparing the car for the Historic Touring Car Championship which they ran very successfully in the next several years regularly beating the factory supported Scuderia Del Portello GTA's. After 7 years of racing, Heerema sold the car to UK historic racer Peter Sugden who kept the car for 8 years until selling it to the current UK owner in 2009.
Click here for further information
---
Report by rmd.be
---