Canepa is offering this Shelby Cobra 427 for sale.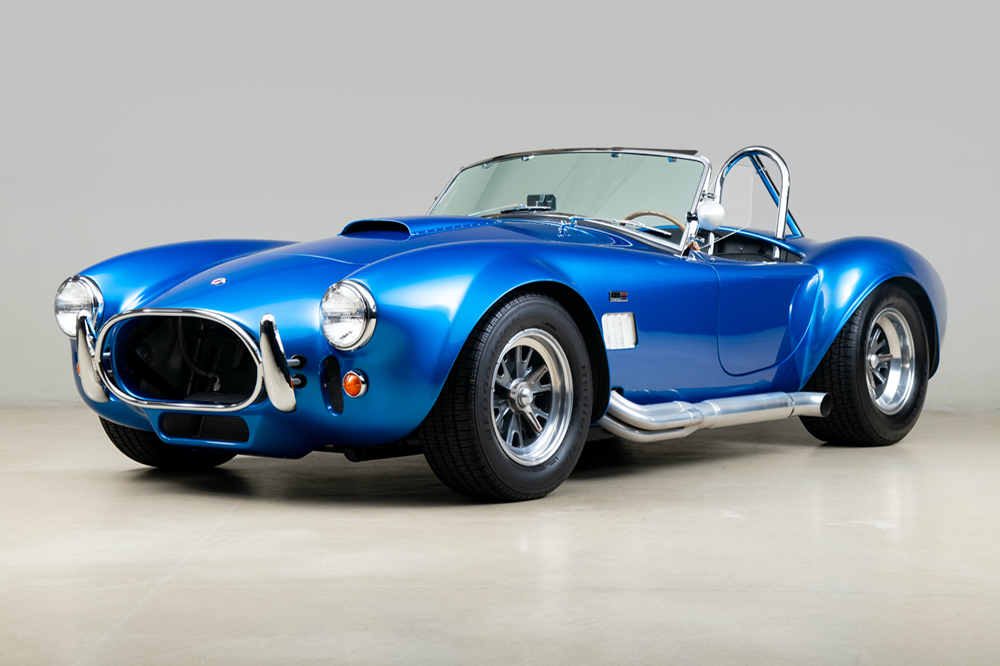 40th Anniversary 427 S/C Cobra
Limited production, #18 of 40
Aluminum body
427 C.I. Aluminum engine, 550 HP
Powerful, lightweight, and an American icon, the Shelby 427 Cobra was the brainchild of sports car builder Carroll Shelby. While the original CSX3000 series of 427 Cobras ended production in 1967, the insatiable appetite for Cobras from the public around the world did not. During this time, many companies tried to make similar examples using Shelby's tried-and-true formula of lightweight cars with massively powerful engines but were never true Shelby Cobras. Then in 1996, almost three decades after the last original 427 Cobra rolled off the production line, the new CSX4000 series was born. Now offered by Shelby American, Inc., no Cobra kit manufacturer could offer what the American company now produced: True Shelby authenticity.
CSX4000 series cars were offered in both fiberglass and aluminum-bodied forms, with the aluminum examples being rare, almost doubling the purchase price of the car due to their labor-intensive hand-formed panels. These Shelby Cobras were delivered to authorized dealers as rolling chassis for the final fitment of the engine and transmission, allowing the new owner to choose a power plant and transmission of their choice.
Since 1962, when Carroll Shelby built the first Cobra, many companies have tried to make a copy of this iconic sports car. Most are offered in kit form, and the customer is left to assemble or build the car themselves. Beginning in the late 1990s, Carroll himself decided that he would produce a continuation Cobra, featuring a hand-crafted aluminum body, 4-inch round tube chassis, and many of the same mechanical components as the original 427 Cobras had. In 2002, Carroll Shelby authorized a run of 40 CSX 4000 Cobras to be produced with special features to commemorate the 40th anniversary of the first Cobra. This car is #18 of only 40 anniversary Cobras produced.
Exterior features include special "Anniversary Blue" paint, street bumpers with overrides sun visors, wind wings, chrome roll bar, ceramic coated side pipes, and a cooling splitter in the grille opening.
Interior features include leather seats and dash, 40th-anniversary commemorative gauges and floor mats, door pockets, glove box (signed by Carroll Shelby), heater/defroster, ashtray, lighter, and shoulder belts.
The drivetrain consists of an all-aluminum 427 big block engine mated to a big shaft Top Loader 4-speed transmission. The independent rear differential features an aluminum center section housing 3.54:1 gears.
Included with the car is the original M.S.O. signed by Carroll Shelby, build photos, and receipts.
The Shelby CSX cars are the only Cobras to be licensed by Shelby American and are documented and included in the Shelby American Automobile Club World Registry.
This 1965 Shelby Cobra 427 has been meticulously cared for and recently underwent significant maintenance and upgrades. In August 2022, the fuel system received a thorough overhaul, with the fuel cell inspected and fuel cell foam replaced by Fuel Safe, a carburetor rebuild, and the installation of a new fuel pressure gauge and filter.
Upon arriving at Canepa, the cobra was inspected from front to back and given a checklist of what items needed to be addressed. The car was given a full mechanical inspection and servicing as needed, then sent to Canepa's detailing department where it was given a full detailing. The blue paint finish was polished using only foam pads to bring a deep luster to the surface. The interior was thoroughly cleaned, leaving it spotless and in excellent condition.
This Cobra is not just a collector's dream; it's a remarkable driving experience with a blend of classic charm and modern reliability. Don't miss the opportunity to own this iconic American muscle car.
The wait for a new CSX Cobra is over two years. This one is serviced and ready to enjoy!
Click here for further information  
---
collectorscarworld is partnering with the most renowned classic car specialists and dealer-ships in the world. We always offer selected rare and sought-after collectors cars and supercars for sale and every day a special car is featured for one of our partners. The passion for classic cars is diverse, sometimes it concerns the beauty of forms that can be admired at a concours, sometimes it is the smell of rubber , old leather and gasoline at a racing event or trip in the sunset.
Or its a classic car you have great memories with or which your parents owned a longtime ago. Classic cars and supercars are an expression of the lifestyle that someone shares with other petrolheads, and which is immortal, enduring and always a lot of fun. If you are looking for a special car or need support in the evaluation and history of cars, please contact us at info@collectorscarworld.com
---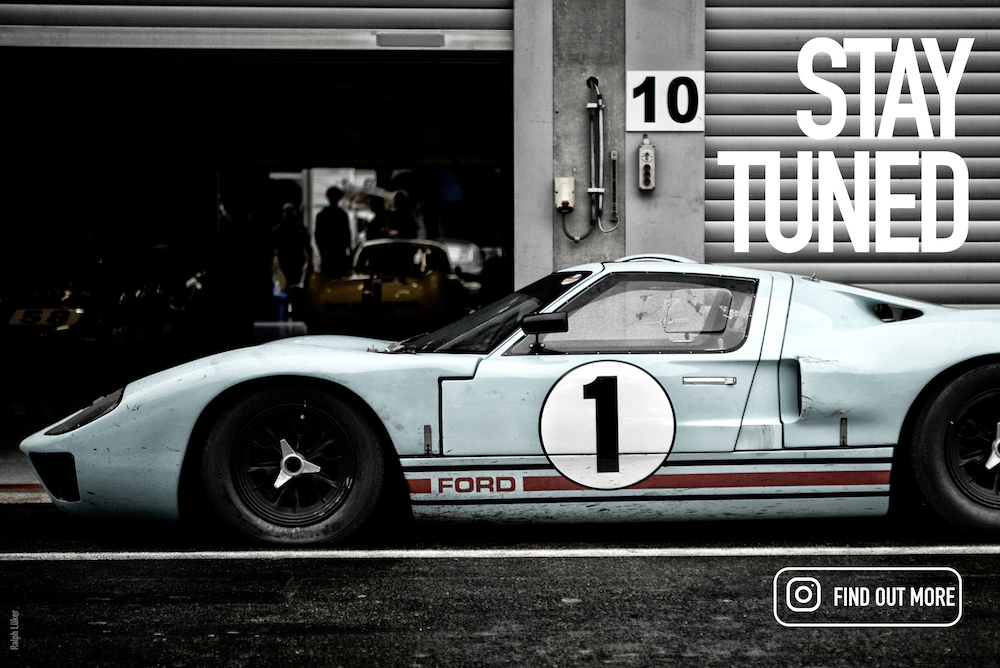 Interested in further "Cars For Sale"? Click here.