When the Scarab Formula 1 car debuted at Monaco in 1960, an American Grand Prix victory was long overdue. The last and only success dated back to 1921 when Jimmy Murphy won the French Grand Prix in a Duesenberg. Since then, open-wheel racing moved into different directions on the two continents. Lance Reventlow's Scarab project was the first serious American Grand Prix effort since the introduction of the Formula 1 class.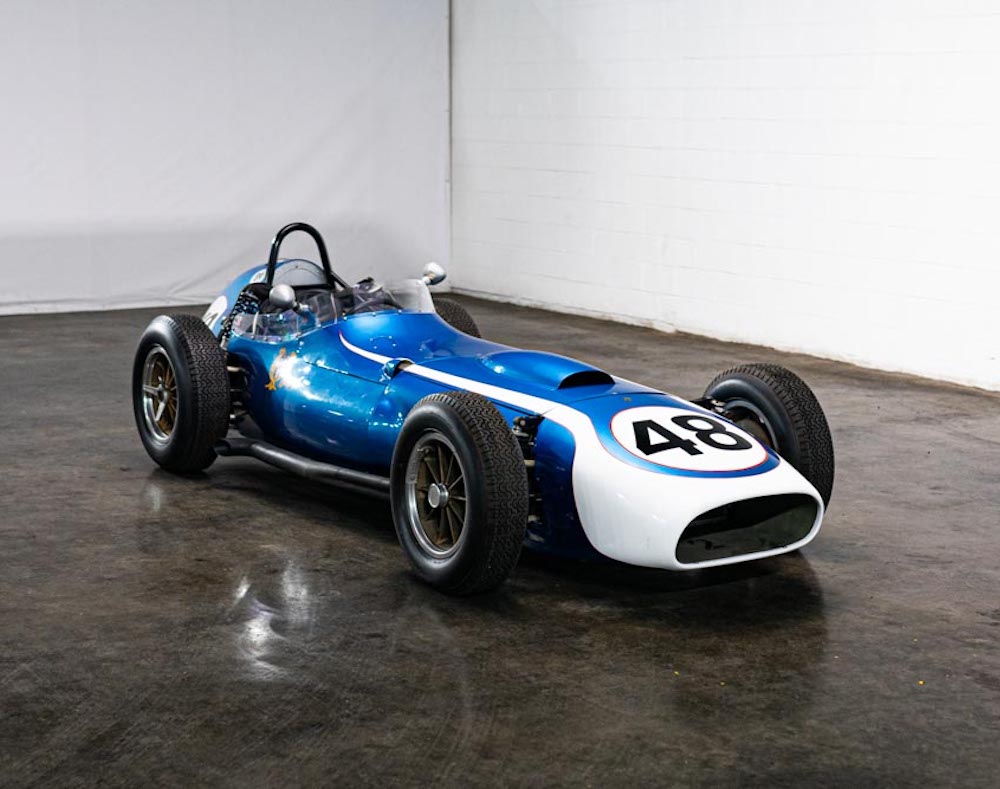 ---
Offenhauser Engine
4 Cylinder 245HP  195ft lbs torque
Double wishbones, coil springs over shock absorbers, anti-roll bar
Independent Suspension all around
Halibrand rear end which has different drop gears so you can change the ratios
The end of front engine Grand Prix cars
America's 1st Grand Prix car
2nd car "002"
original car crashed and was destroyed
only 3 F1 Scarabs were built by Lance Reventlow
built up with original parts
---
The young heir to the Woolworth fortune, Reventlow had made quite an impact during the 1958 season. Built by a 'dream-team' of engineers in California, his V8-engined Scarab sports cars outclassed many established manufacturers like Ferrari and Maserati in the American championship. The next objective were the world championship races in Europe. An Offenhauser built three-litre engine was tried to comply with the regulations but it was not powerful enough to match Europe's finest. Suspension was by double wishbones and coil springs on all four corners. Chunky Halibrand wheels and Goodyear tyres completed the package.
Offenhauser's Leo Goossen worked on a bespoke four-cylinder engine for the Formula 1 car. The all-aluminium engine followed the familiar Offenhauser pattern with one major exception; the desmodromic valve-train. The design for the sophisticated system was 'inspired' by the Mercedes-Benz 300 SLR, which had been on display in the Henry Ford Museum. The desmodromic or positively actuated layout featured valves that were opened and closed by the camshafts. With no need for valve-springs, it allowed for much higher engine speeds.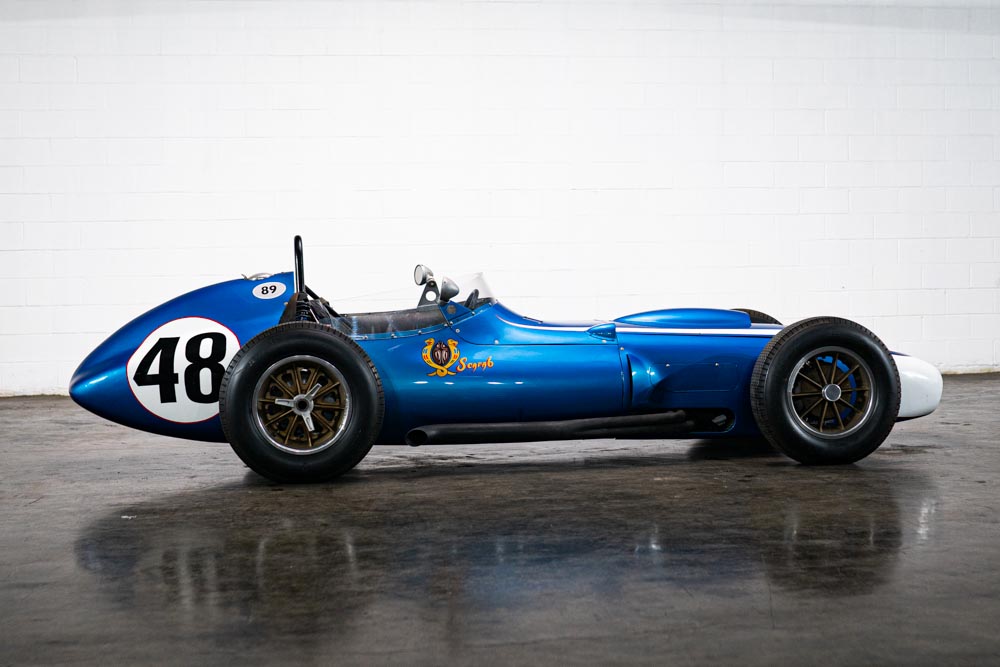 America's first Formula 1 engine displaced just under the maximum of 2.5 litre. It was designed to be on par with the likes of Ferrari and BRM, who both claimed to produce 280 bhp. The desmodromic system worked flawlessly. Eventually the team had to settle on a Corvette-sourced four-speed manual.
The all-American package was clothed in a very conventional aluminum body. Two cars were built and finished in the white and blue American racing colors also used for the Scarab sports cars.
This Scarab is for sale at sonicbidder.com. Click here for more information