At Hunting Ridge Motors, there is no shortage of exciting and dynamic classics and exotic cars. But every once in a while the most unlikely sports car will capture their hearts and imagination. This original unrestored 1953 MG TF 1250 is an unlikely candidate when you are surrounded by Porsches, Lotus and Alfa Romeos.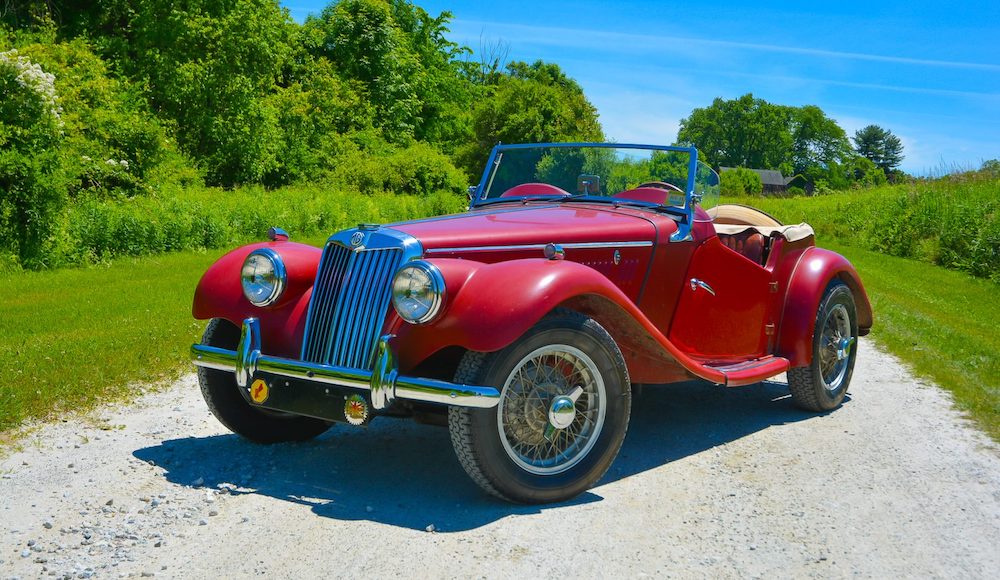 Some of the history of the this TF. According to the Heritage Certificate it is matching numbers but more interesting is the fact that it is one of the earliest surviving TFs in the MG register. In fact, it is the 53rd TF built and only a week away from the very first chassis number 501. Remarkably, the TF has traveled only 17,789 miles to date and they believe it may in fact be correct. There is some documentation that supports their claim.
Malcolm O. Bennert is the earliest known owner, and an early connoisseur of the MG Brand. This is actually his wife, Ernestine's TF. Malcolm owned a black one and they were both founding members of the New England MG Club. Hunting Ridge Motors are told by their daughter that they enjoyed competing in TSD Rallys organized by the club.
Click here for further information!
Report by huntingridgemotors.com
---