Originally scheduled as a live auction in Essen, Germany at the end of this March, RM Sotheby's European Sale has moved online with bidding open on June 3 and closing on June 11. A Porsche 904 GTS, a Lamborghini Miura, and a Mercedes-Benz 300SL are among the highlights. They're cool, but we're also always drawn to the oddballs, and this sale has plenty of Euro weirdness up for grabs. Here are the 10 oddest.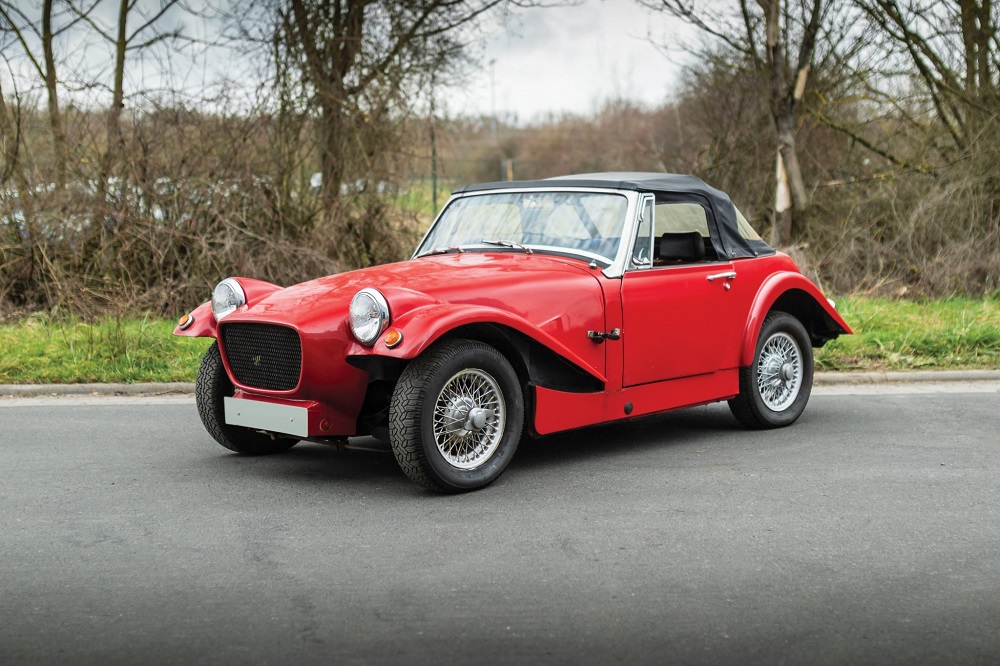 1966 Austin-Healey Sprite Arkley
Presale estimate: €2000–€3000 ($2200–$3200)
The Austin-Healey Sprite/MG Midget (aka the Spridget) was cheap, cheerful motoring at its best in the 1960s and 1970s. If you wanted to give your Spridget a little more personality or wanted to give it a more slippery shape for the track, there were several companies in the UK that would sell you a fiberglass body kit. Two of the most well-known and most attractive kits came from Lenham and Ashley. If you've ever binge-watched Goodwood's YouTube channel, you may have seen these pocket rockets in action.
Less well-known and definitely worse-looking is the Arkley, produced by a shop north of London that sold fiberglass front and rear ends to Spridget owners during the '70s. Pretty useful if your car had rusted-out wings, but certainly not the most elegant solution. It looks a little bit like a Morgan sketched out by someone with a head injury. This one, built on a 1966 Sprite with the 1098-cc engine, looks quite rough around the edges but does have nifty plaid seats. At least it's … distinctive.
---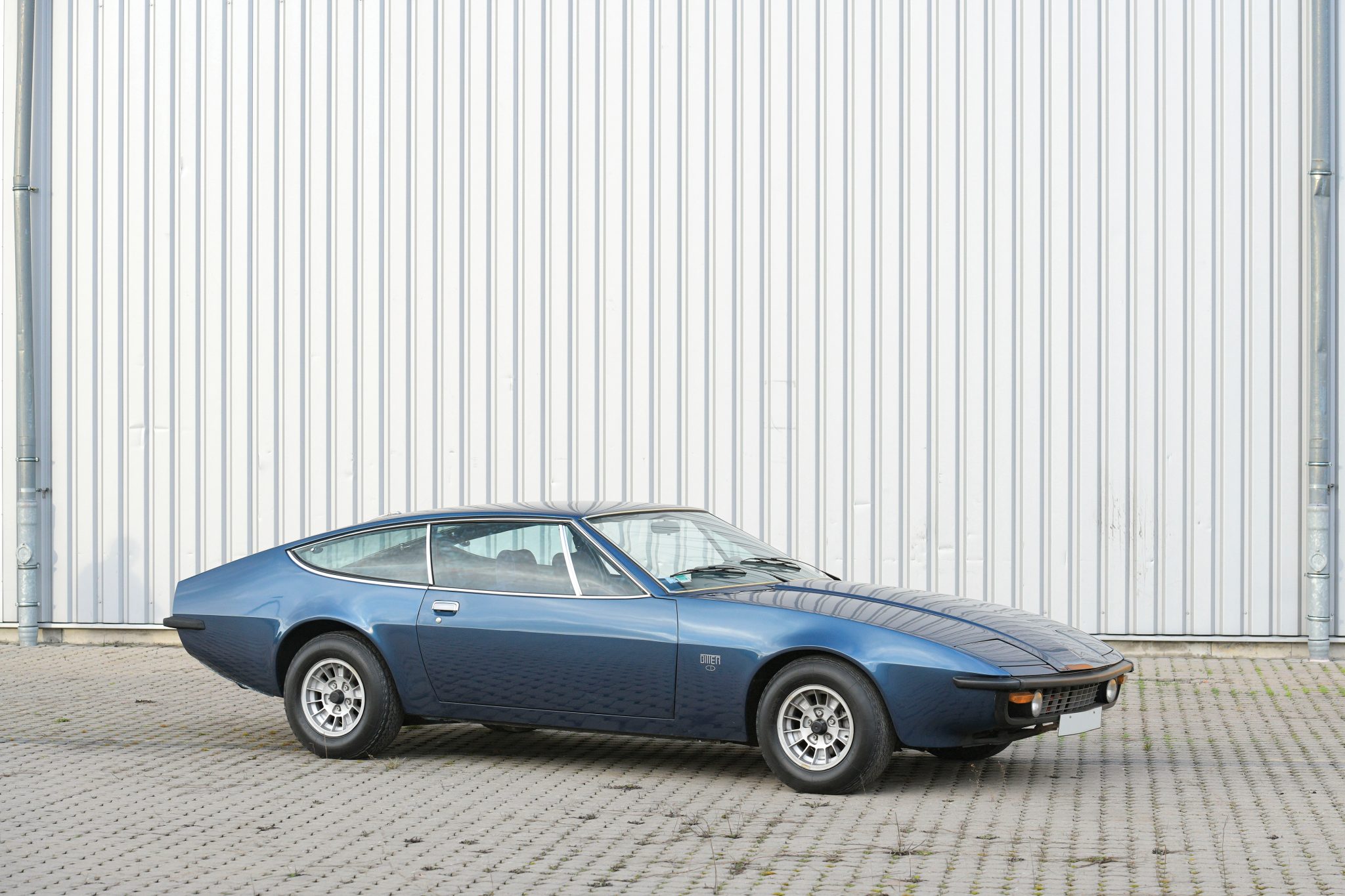 1974 Bitter CD
Presale estimate: €35,000–€45,000 ($37,800–$48,600)
A sweet car despite its name, the Bitter CD has its origins in a canceled GM concept car based on Opel's Diplomat sedan and styled by Frua. GM then offered the design to an ex-racing driver and budding carmaker from Germany named Erich Bitter, who sold it as the Bitter CD (Coupe Diplomat). Though its body was slightly revised from Frua's original concept, the Bitter's underpinnings still hailed from Opel, with a good ol' American small-block Chevy 327 sitting under the hood. Lacking facilities to actually build his car, Bitter contracted out assembly of the CD to Baur of Stuttgart. Just 395 examples sold from 1973–79 before it was replaced by the Opel Senator-based Bitter SC.
The car on offer is one of 99 built for 1974 and, like all CDs, it has an automatic transmission. It cuts a fine figure but, fair warning, given the paint and the all-fabric interior, your favorite color better be blue.
---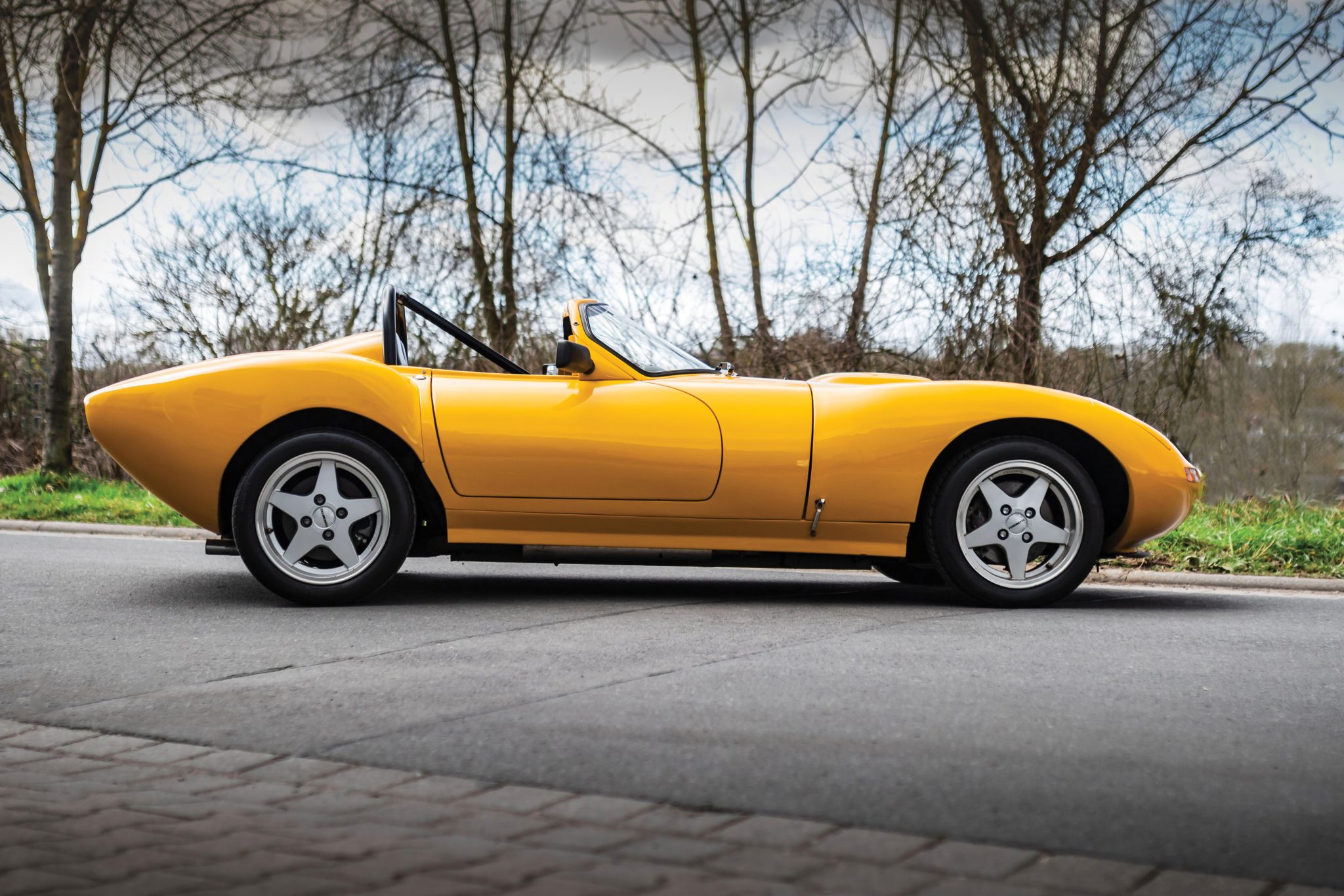 1991 Ginetta G33
Presale estimate: €15,000–€20,000 ($16,200–$21,600)
Despite being one of the oldest (surviving) British sports car companies, Ginetta isn't particularly well-known here in the states aside from the G4, a car that remains popular on vintage racing circuits. The G4's basic concept—tiny, low-slung, and swoopy roadster over a tube frame—influenced later Ginetta offerings, including the G33 offered through RM's online auction.
It's apparently the first G33 built and served as the factory prototype and test car. Unlike earlier Ginettas, which typically relied on four-cylinder power, the G33 packs a thumping 3.9-liter version of the Rover V-8. It was only available as a complete car hand-built by the factory (previous Ginettas were also available in kit form). Ginetta built fewer than 100 G33s, so this is a rare opportunity. If this car tickles your fancy (and why wouldn't it?), there's also a Cosworth-powered Ginetta G20 in the same sale.
---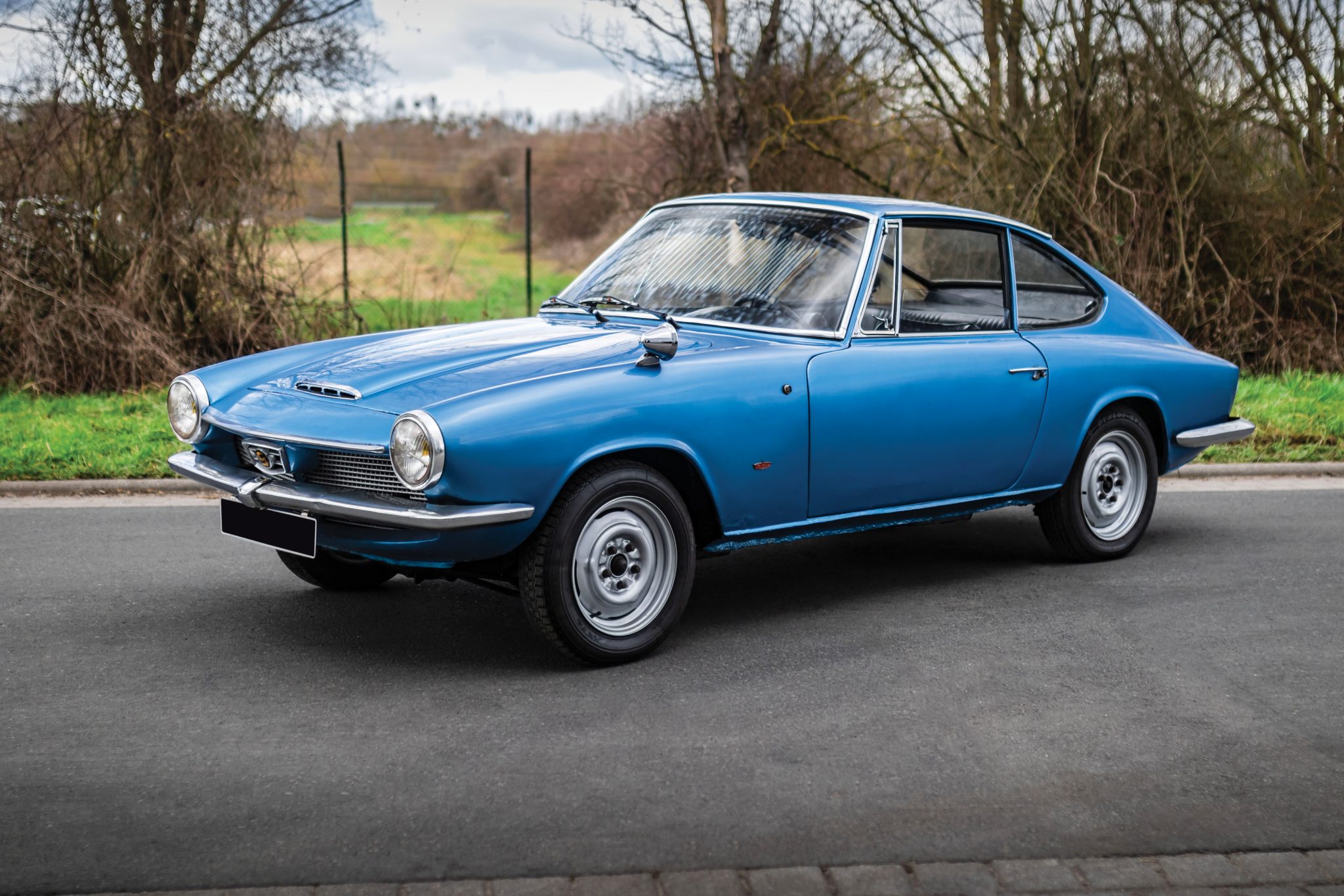 1964 Glas 1300 GT Coupe
Presale estimate: €15,000–€20,000 ($16,200–$21,600)
Also known for its Goggomobil microcars and for pioneering the use of timing belts on overhead-cam engines, Glas was absorbed by BMW in 1966. A few cars sold as "BMW-Glas," but Glas's lineup gradually disappeared. That's too bad, because the little Bavarian company built some truly nifty and well-engineered cars.
The GT, for example, was a handsome little 2+2 fastback with styling by Frua, an overhead-cam engine (with an impressive 85 hp from just 1300 cc), and front disc brakes. Engines got larger, but Glas built only a few thousand GTs before and during its BMW takeover. The one on offer is an early 1300-cc car and it looks a little worn out, but it does at least come with a spare engine. There's also another Glas in the same sale—a 1964 S 1004.
---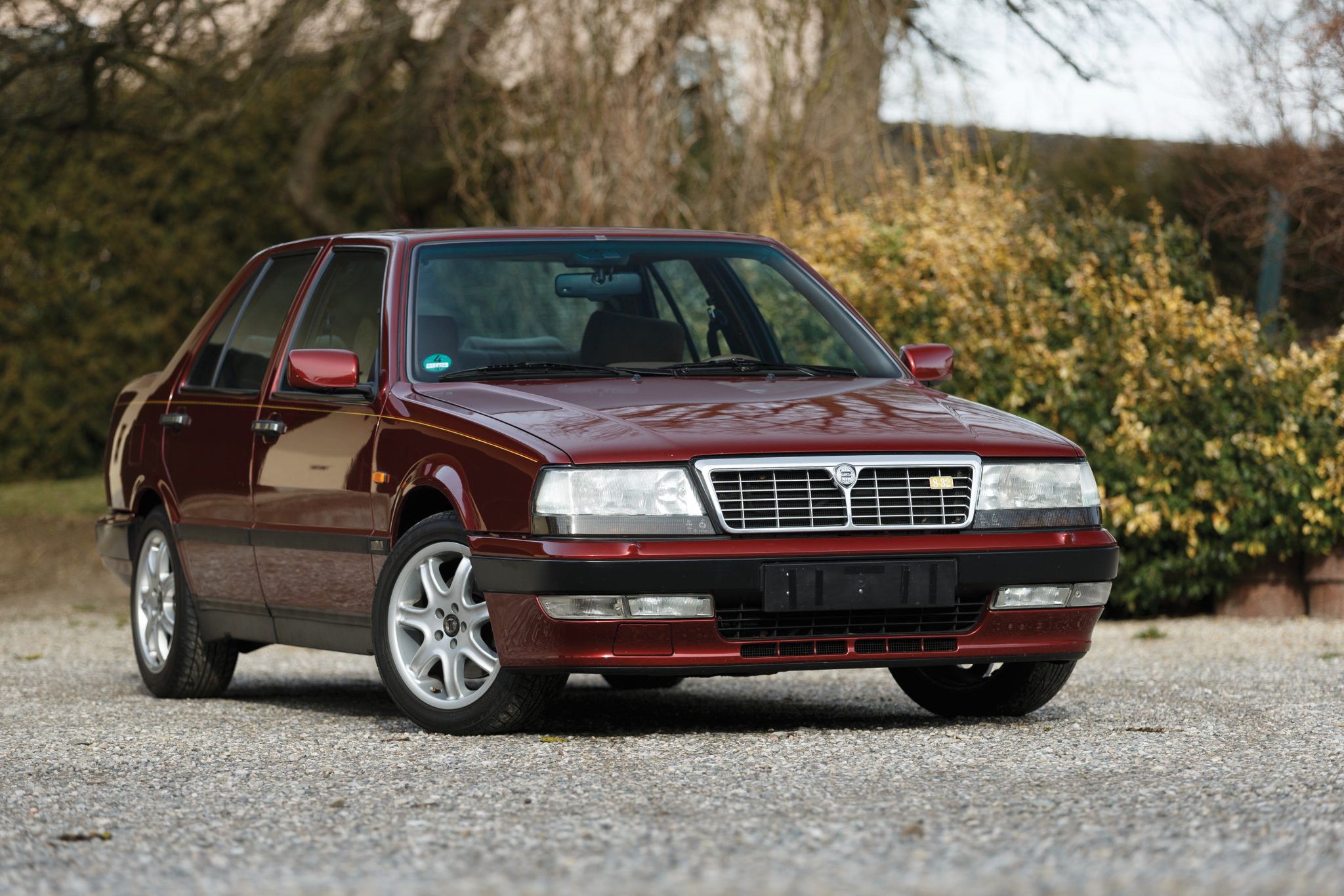 1991 Lancia Thema 8.32
Presale estimate: €15,000–€25,000 ($16,200–$27,000)
There's nothing unusual about a boxy, front-wheel-drive sedan from the '90s. One powered by a Ferrari engine, though? Sounds downright weird, but it happened—and not in some back alley, either. It could only have come from a company like Lancia, which was never been afraid to build a weird car. The Thema, built on a platform co-developed by Fiat and Saab, was Lancia's executive sedan from 1984–94, and the sportiest Thema was the 8.32 (8 for the number of cylinders, 32 for the number of valves). Styling was little changed from the standard car, but the engine in the 8.32 was a version of the 3.0-liter V-8 used in the 308 and Mondial, the main difference being a cross-plane crank in the Lancia instead of the flat-plane crank in the Ferraris. All got a five-speed manual, and the 8.32 can do 0–60 mph in 6.8 seconds and hit 149 mph—not earth-shattering numbers, but impressive for the time.
The interior was hand-trimmed with wood and Alcantara, and 8.32s also feature hand-painted gold pinstripes along the body sides. Aside from popping the hood to reveal the "Lancia by Ferrari" script on top of the engine, the Thema 8.32's other party piece is the power-retractable rear spoiler. Lancia sold fewer than 4000 examples of its super sedan, and RM's Thema 8.32 is a four-owner car showing 87,235 km (54,205 miles).
---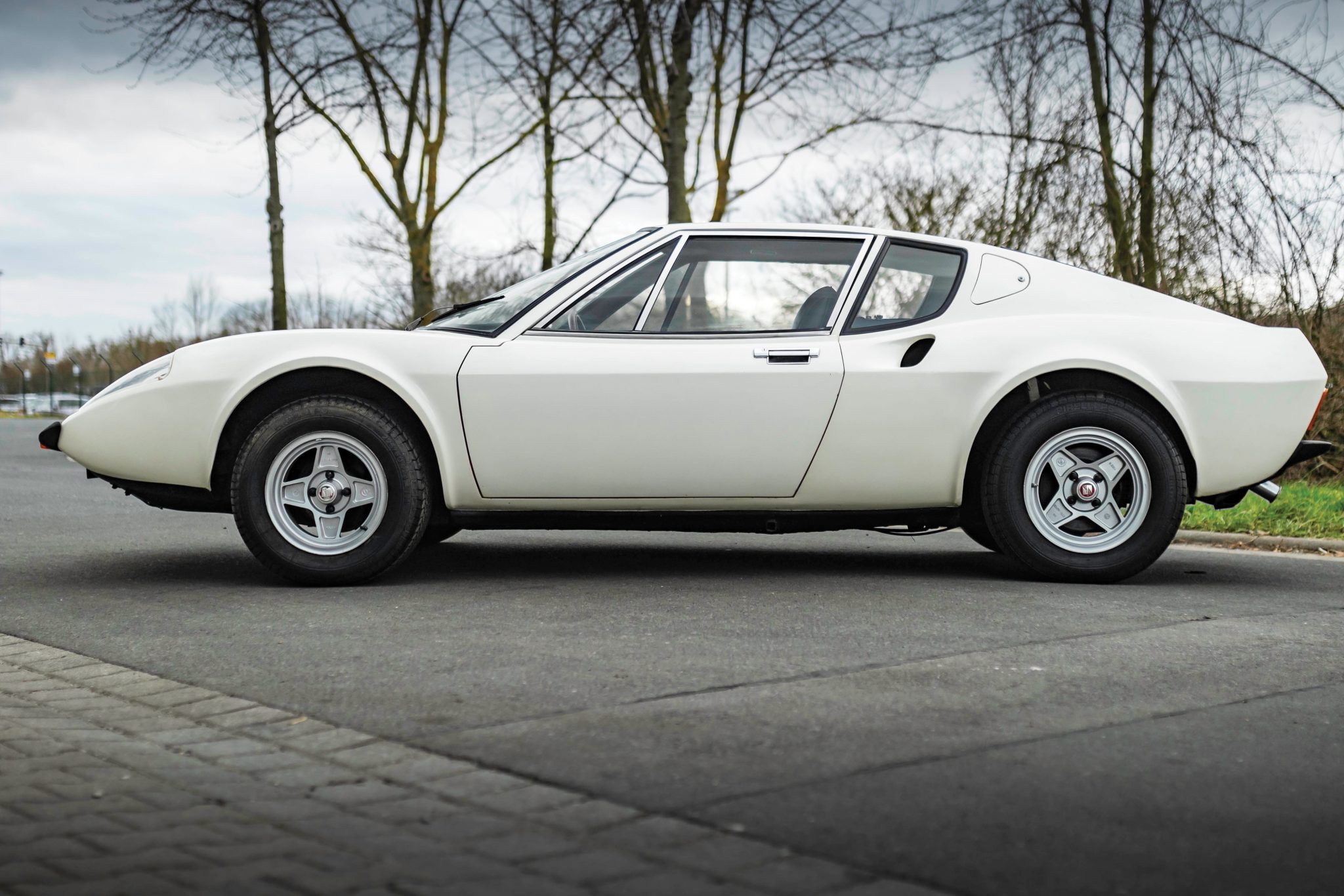 1972 Ligier JS2
Presale estimate: €60,000–€80,000 ($64,800–$86,400)
Started by racing driver and rugby player Guy Ligier in Abrest, France, Ligier Automotive is still around today and has built everything from F1 and LMP racers to minibuses and microcars.
The JS2 ("JS" being a tribute to deceased racing driver and friend of Ligier Jo Schlesser) was Ligier's first serious production model. Underneath that handsome fiberglass body and behind the driver sat a Maserati V-6, first the 2.7-liter unit used in the Citroen SM and later the 3.0-liter unit from the Maserati Merak. Racing versions of the JS2, meanwhile, used a lighter aluminum chassis and won the 1974 Tour de France. In 1975, a Cosworth-powered JS2 finished second at the 24 Hours of Le Mans, just one lap behind the winning Gulf Mirage.
This JS2 is an early 2.7-liter car, reportedly one of just 48 built for the first full year of production in 1972.
---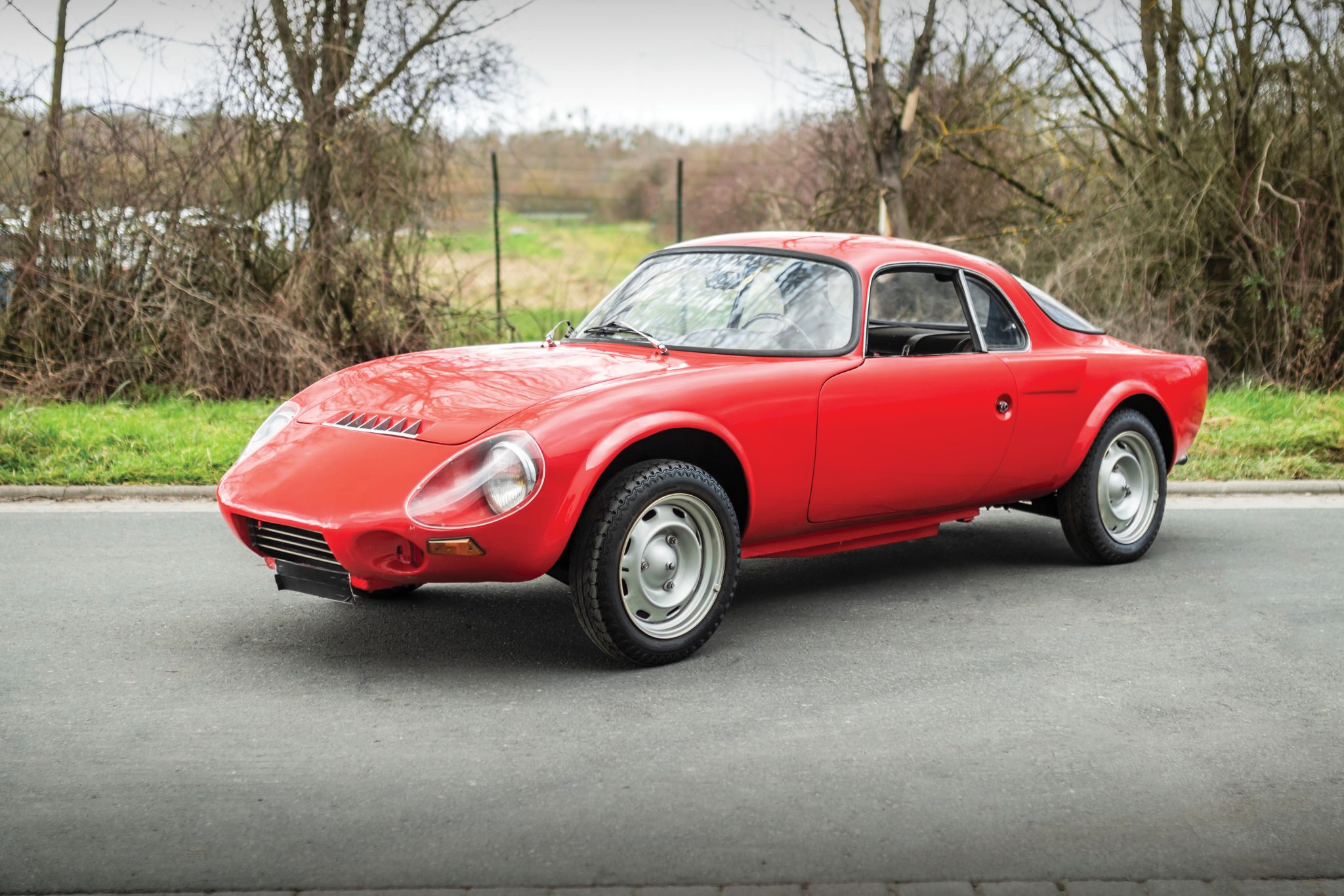 1965 Matra Djet V
Presale estimate: €20,000–€30,000 ($21,600–$32,400)
Credited as the first mid-engine production automobile, the Matra Djet started as a design sold by Automobilees René Bonnet in 1962. In 1964 Bonnet came under the ownership of French conglomerate Matra, which during its history has made aircraft engines, missiles, cluster bombs, rocket launchers, and bicycles. In our hobby, though, we mostly know Matra for its F1 team (and engines) and its Le Mans-winning sports cars.
Powered by either a base Renault or Gordini-tuned four-cylinder engine, the Djet featured a fiberglass body bonded to a steel chassis, fully independent suspension, and disc brakes. Fun fact: Matra gave a Djet to Yuri Gagarin (the first man in space) during his 1965 tour of France.
This Djet, meanwhile, comes out of 34 years of single ownership.
---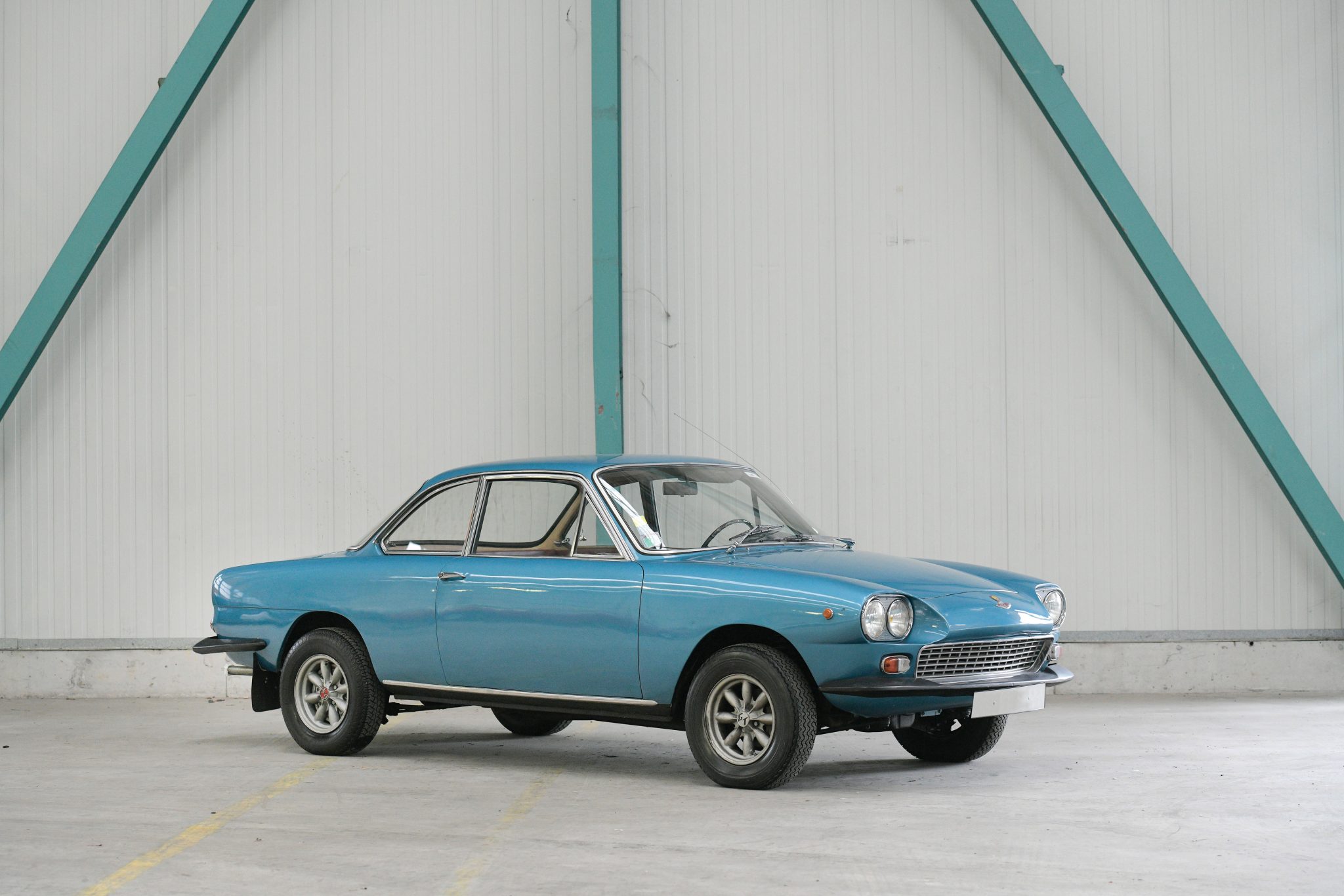 1965 Neckar Mistral
Presale estimate: €12,000–€15,000 ($13,000–$16,200)
Based on the Fiat 1500, the Michelotti-styled Siata 1500 is already an obscure car. Even more obscure is the Neckar Mistral, a German-built version of the Siata that came out of Fiat's factory near the Neckar River in Baden-Württemberg. The Neckar factory was originally an NSU plant, but Fiat bought it in 1929 and started building cars there called "NSU-Fiat." Things got confusing after NSU started building its small cars of its own in the 1950s, so NSU-Fiat changed to Neckar in 1957. Neckar built versions of the Fiat 500 and 1100 as well as a version of the Fiat 600 called the Neckar Riviera.
It isn't clear how many Neckar Mistrals were built, but whoever buys this one will have the only Neckar in the neighborhood.
---
1996 Renault Sport Spider
Presale estimate: €20,000–€30,000 ($21,600–$32,400)
If a Lotus Elise is just too mainstream for you, then consider this other bare-bones roadster that looks like an insect on wheels—the Renault Sport Spider. Built from 1996–99, it's French high-performance at its weirdest (and best). It came with an aluminum chassis, plastic composite body, a roll bar … and that's it. A windshield was an optional extra. So was a radio, although it would be hard to hear any tunes.
The 2.0-liter four-cylinder came from the Clio Williams with a claimed 148 hp, plenty for a 2050-pound car. Road cars got a five-speed gearbox. Race versions, built for a popular one-make race series, got a six-speed and 180 hp. Renault Sport built about 1800 Spiders at the Alpine factory in Dieppe, France, and hasn't built anything quite as weird since.
---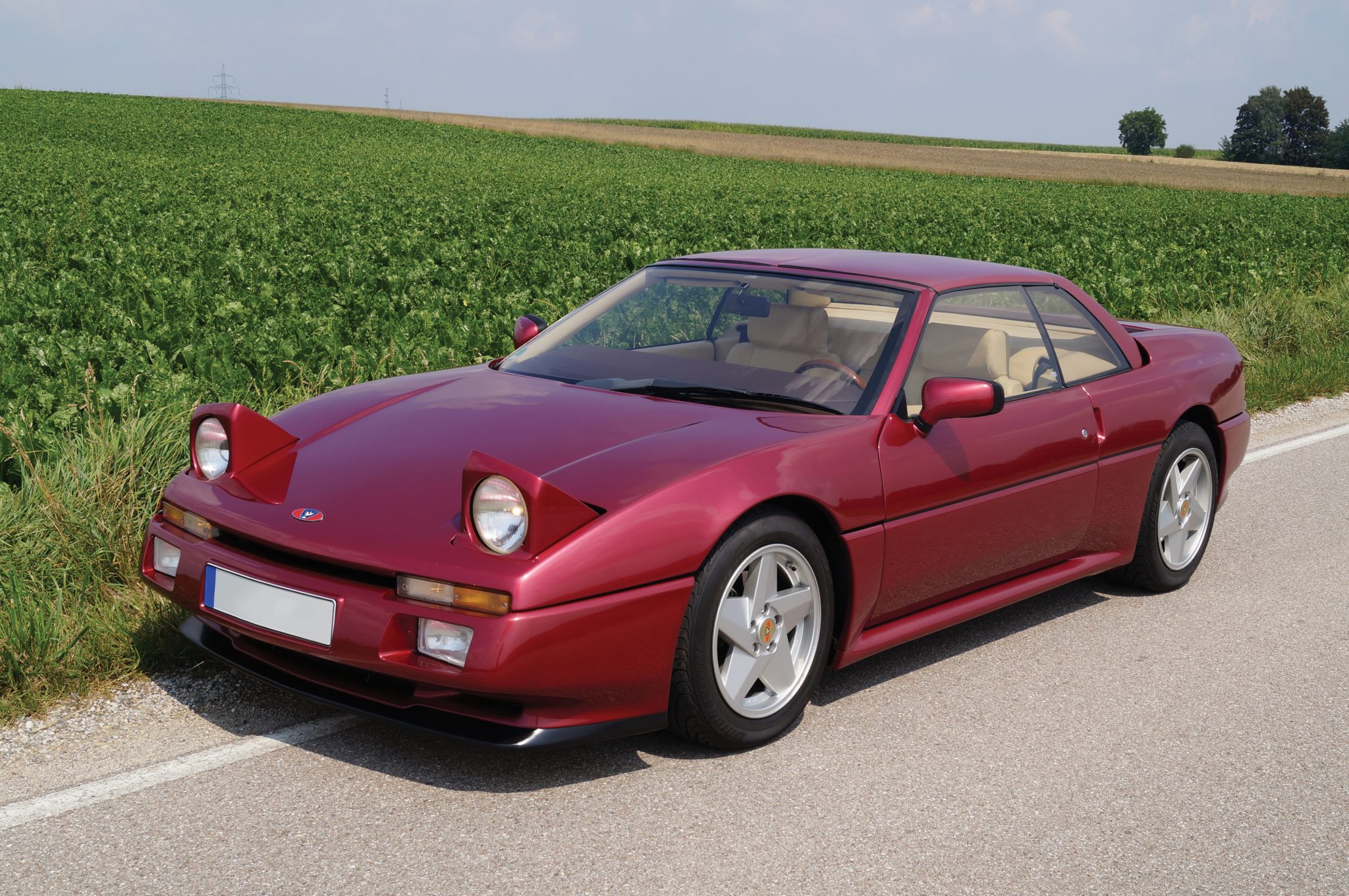 1991 Venturi Transcup 260
Presale estimate: €50,000–€70,000 ($53,400–$75,600)
There was a brief period when Venturi looked to be a serious contender in the exotic car business. The French company had fast wedge-shaped supercars on offer, starts at Le Mans, and a one-make race series called the "Venturi Gentleman Drivers Trophy." Eventually, though, Venturi went the way of Vector, building just a few dozen cars before shutting its doors.
This one is a Transcup 260 model, featuring a nifty hardtop and a twin-turbocharged, 253-hp version of the Peugeot-Renault-Volvo V-6 (also used in the old DeLorean). One of just 17 built, it is represented with 35,000 km (21,750 miles), and almost as cool as the car itself is the name of its paint color—Framboise Metallic.
---
Report by hagerty.com
---