"Aquarius" is an extension of Hetfield's blending of 1930s French Art Deco and American aesthetics first developed in "The Black Pearl." Referencing the design of European streamlined cars, "Aquarius" has billowing fenders and a pronounced rear fin, while the removable hard top and peaked, DuVall-style windshield simultaneously emulate the style of American hot rods of the 1950s.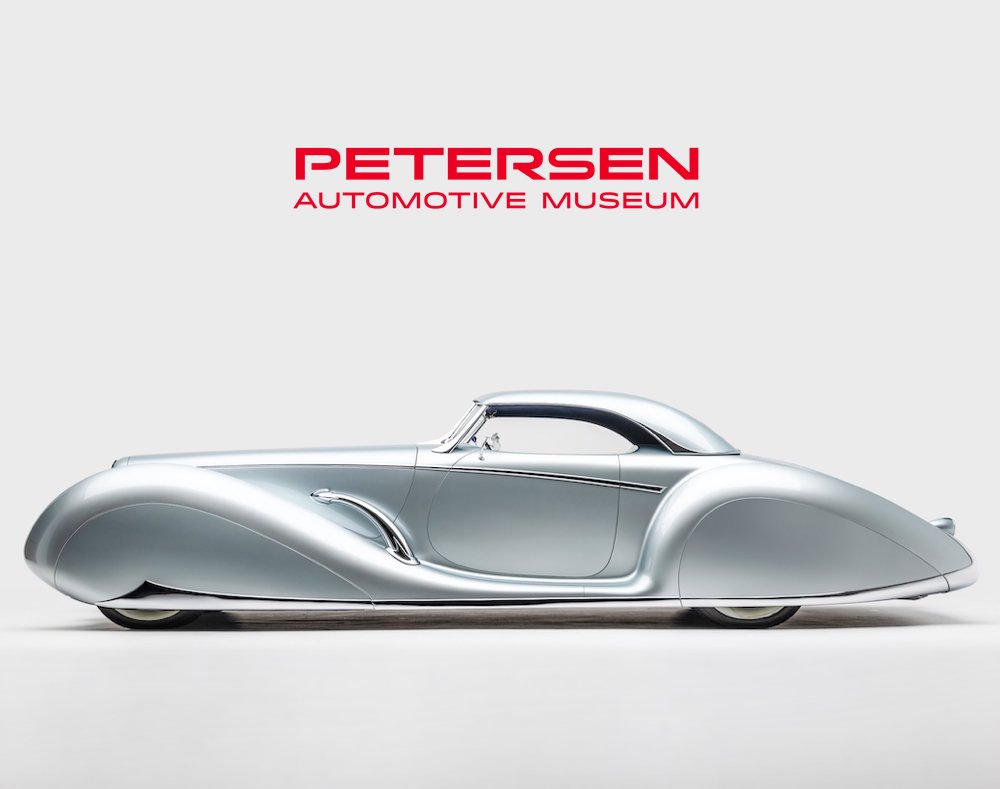 To accentuate the car's aggressive look, pointed accents inspired by the hooked ends of a medieval battle axe were added to the grille, side exhaust pipes, and rear window trim.
1934 PACKARD "AQUARIUS"
BUILDER: RICK DORE KUSTOMS
INTERIOR: DARK BLUE LEATHER BY RON MANGUS
ENGINE: 376-CUBIC INCH LS3 CRATE V-8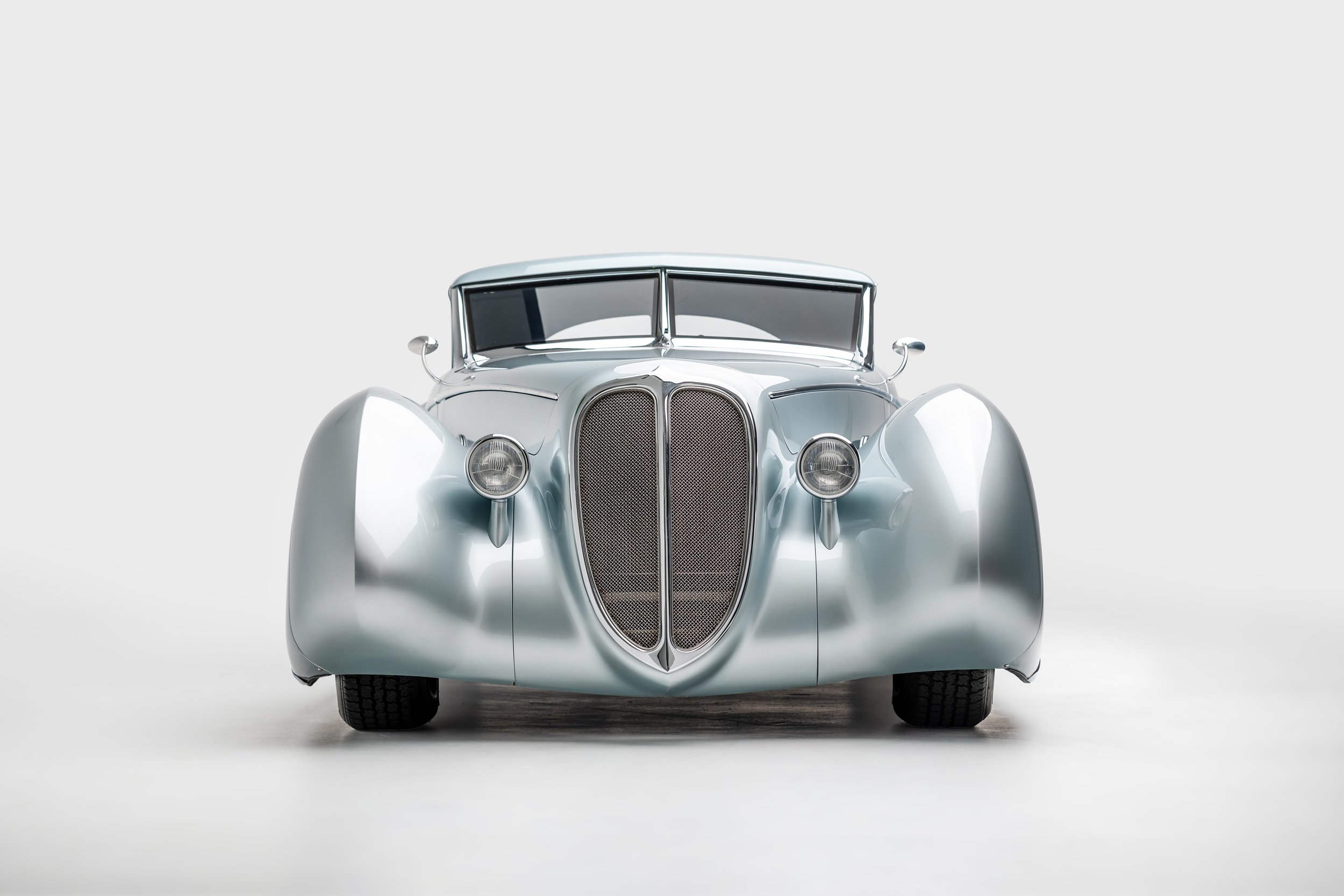 COLLECTION OF THE PETERSEN AUTOMOTIVE MUSEUM | GIFT OF THE HETFIELD FAMILY
INSPIRATION
FIGONI ET FALASCHI DELAHAYE 165
Though it includes American accents, "Aquarius" takes many of its styling cues from the 1939 Delahaye Type 165. Introduced at the Paris Motor Show in 1938, the Delahaye 165 was crafted by French coachbuilding firm Figoni et Falaschi. The car featured the firm's signature billowing teardrop fenders. Along with its overall silhouette, the pointed trim and split front grille of the Delahaye 165 are mirrored in "Aquarius.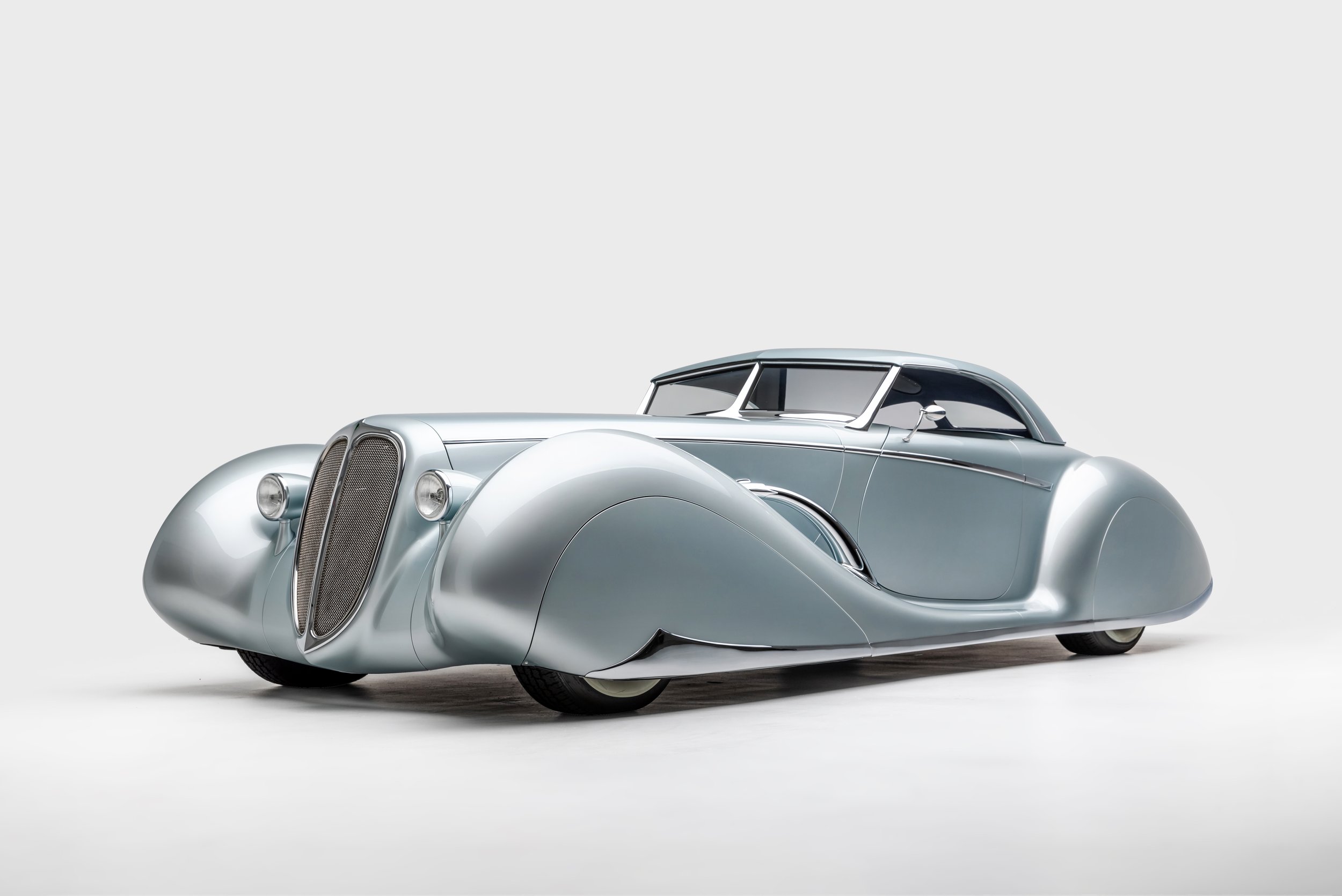 About Petersen Automotive Museum
The Petersen Automotive Museum Foundation is a non-profit 501(c)(3) charity. The museum is located at 6060 Wilshire Blvd. (at Fairfax) in Los Angeles, 90036. Admission prices are $16 for general admission adults, $14 for seniors and $11 for children ages 4 to 17. Active military with ID, personal care attendants and children under age 4 are admitted free. Museum hours are 10 a.m. to 5 p.m. Tuesday through Sunday. For general information, call 323-930-CARS or visit www.petersen.org.