The cavalcade's itinerary has now been revealed; it's heading for Nice in homage to the first editions of this long-running rally. This wonderful journey taking place from 19th to 24th April 2021 puts the spotlight on the most incredible oeuvres of mechanical engineering with a special theme for the 30th edition: the Ferrari 250 GT Berlinettas and the Jaguar MkIIs. Every year the selection committee receives a large number of entry requests and the first lucky participants are being announced as the first list of entries is online.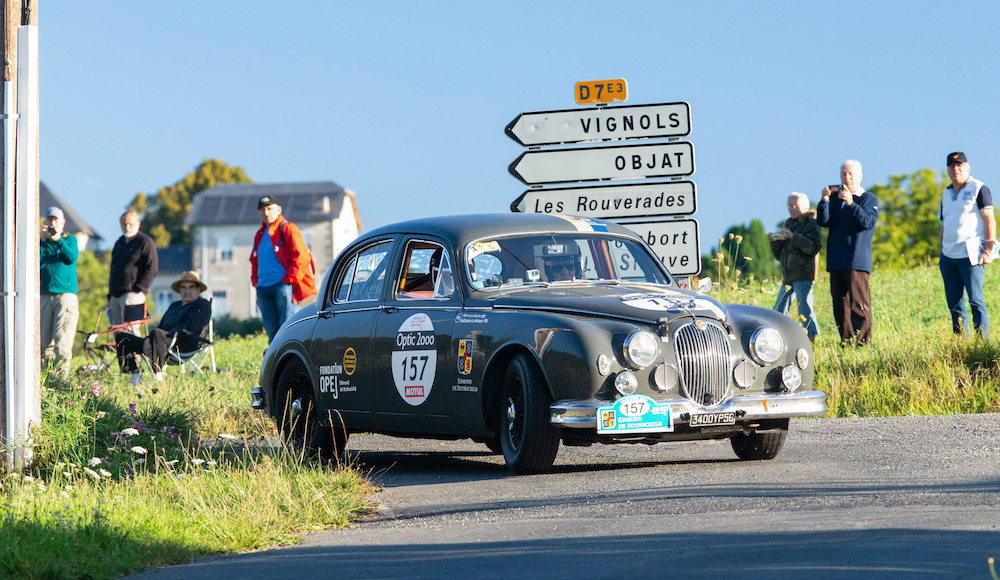 The Ferrari 250 GT Berlinettas and Jaguar MkIIs are the stars of the 30th edition. The first list of entries already gives a glimpse of a good number of them, seven short-chassis Ferraris and eleven Jaguars – sublime! Focus on three crews.

---
Ferrari 250 GT Berlinetta chassis #2111 from 1960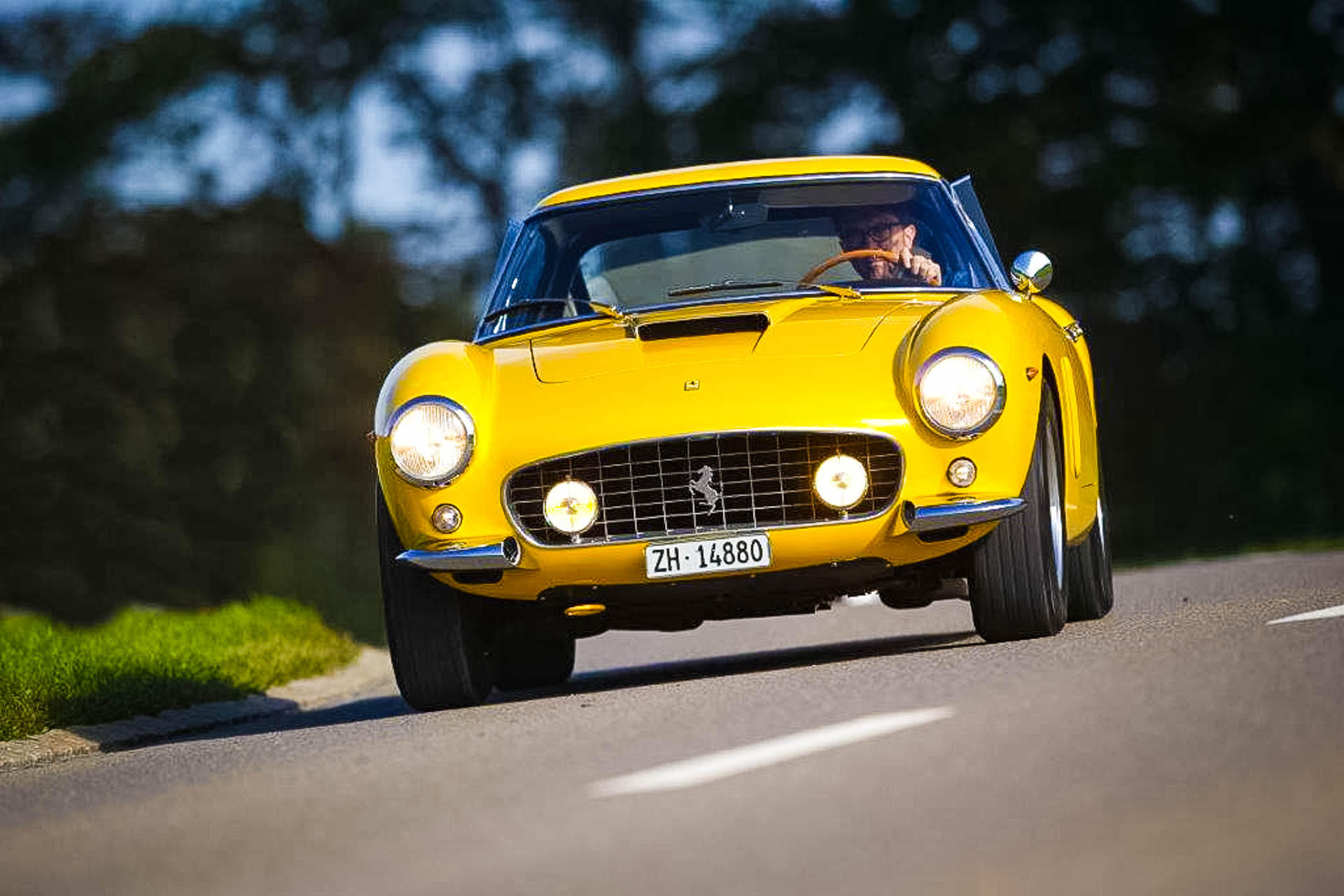 Certain models achieve unanimity and it's the case for the Berlinetta: everyone agrees on its lines, its results, its rarity. Among the entries for the Tour Auto Optic 2ooo the car driven by Fabio Meier (CHE) – Tobias Holzer (CHE) stands out. Its chassis number, 2111, means that it was one of the first to be produced. It seems that at the time this car was used for the make's brochures. Will it also hit the headlines in the regularity classification? Answer in April.
Jaguar MkII from 1963
After Italy let's head on to England with the marvellous Jaguar Mk II. Do not be fooled by its rounded shape because this car is a really competitive machine that won the Tour de France several years running. This is the case of the Jaguar Mk II entered by Dominique Poels (FRA) and Stéphane Prat (FRA) that won the Tourism category with Bernard Consten and Jack Renei at the wheel in 1963. It was Consten's fifth victory in the race. This car will be running alongside another Mk II that took part in the Tour de France in 1962. It has been entered by Christophe Delachaux and Josselin Peter and was driven in the event at the time by Lego and Sears. Photo copyright Artcurial.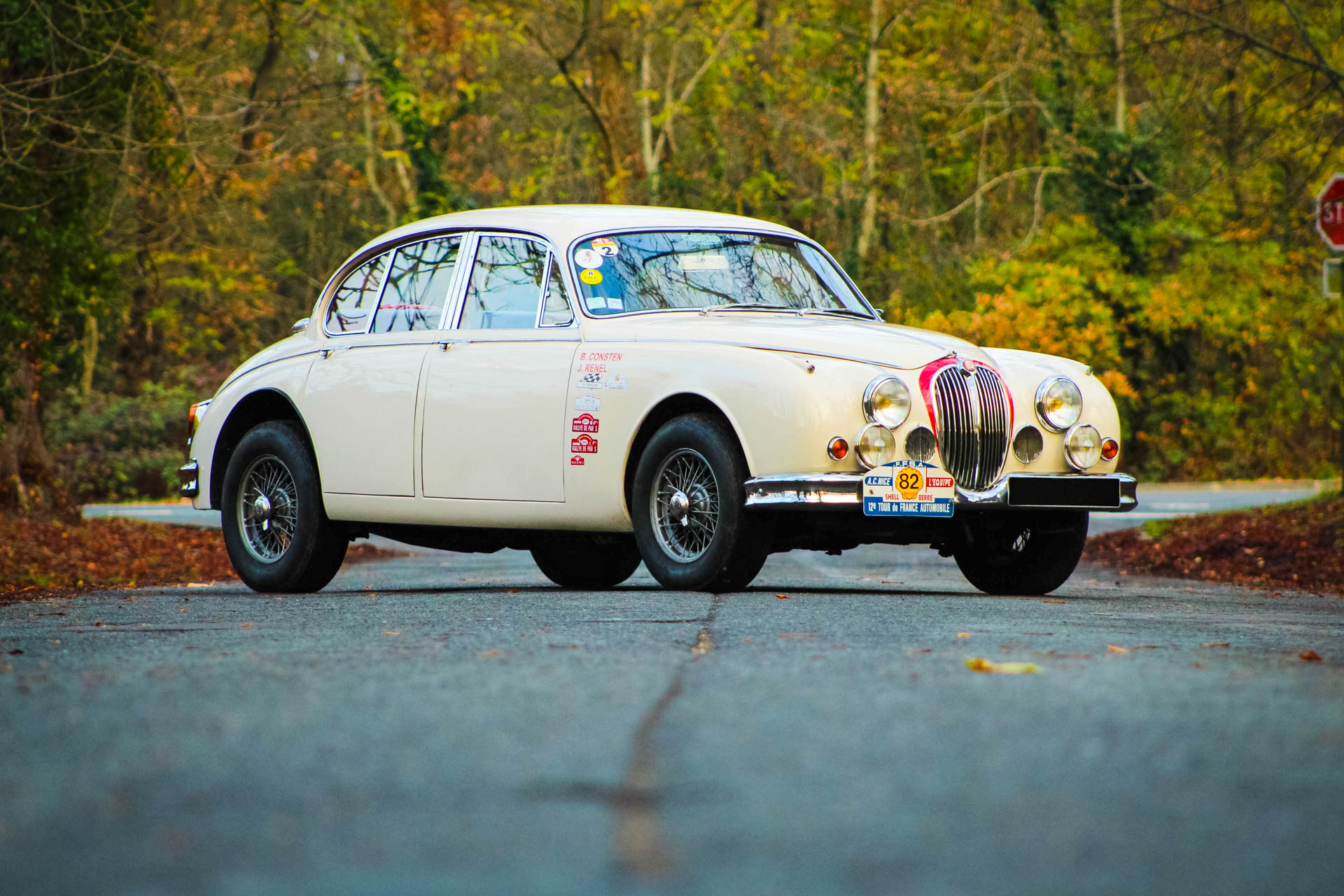 Jaguar MkI from 1959
A slight digression: although this car isn't part of this year's theme it would be impossible not to mention it. It's the only Mk I in the cavalcade and is entered by the Edmond de Rothschild group in the colours of the Foundation OPEJ, which is active in the domain of child protection and whose aim since 1945 has been to protect, listen to and help children and adolescents who are in difficulty. It will be in the hands of Pierre Le Gloahec Henanff (FRA) and Guillaume Le Métayer (FRA). The 3.4-litre saloon established Jaguar's reputation as the creator of the luxury sporting saloon that all the other manufacturers tried to equal. It will certainly be a redoubtable thorn in the side of its rivals in the competition grid.
Report by peterauto.peter.fr
---