Fifteen have-it-all beach houses at the Three Mile Beach in Cornwall. A there-for-you team. Dunes. The Atlantic Ocean. The art and charm of St Ives. Unspoilt wilds. Untold experiences. Those are given. The rest comes from you. You can be in the sea in a heartbeat. There's nothing to do and everything to do. It's wild and it's quiet. Disconnected and within reach.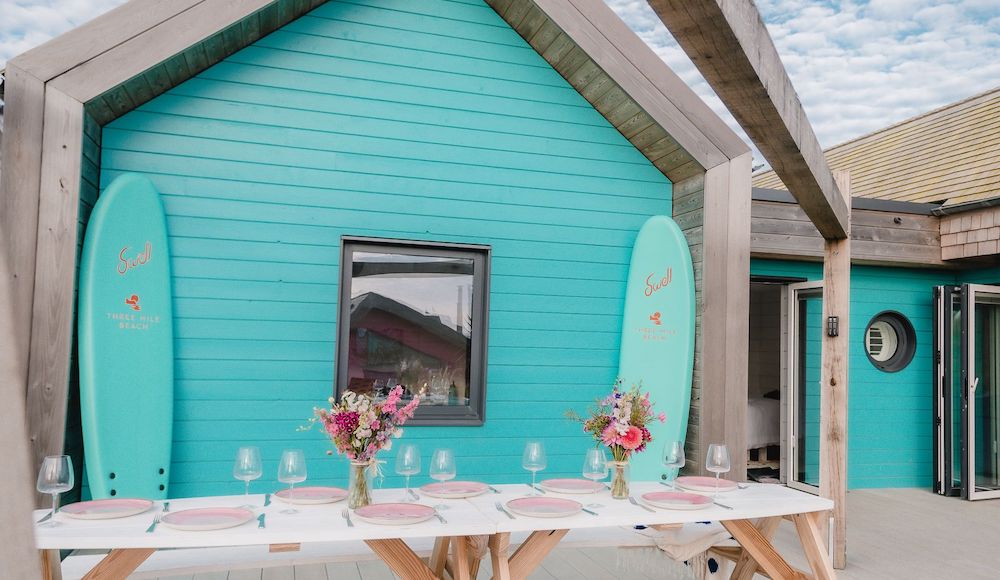 All fifteen of the beach houses are bright and airy with an open-plan cooking-dining-lounging area. Kitchens are well-equipped with a double oven, hob, dishwasher, microwave, and all the pots, pans, plates, bowls and cutlery you'll need. The sofas are deep, and the log burners are lovely.
The beds are luxurious and bathrooms thoughtfully designed. And outside, on the large private decking, there's a barbecue grill, sunken cedar hot tub, and a barrel sauna to complete the dream.

Maybe it's the ocean and its incredible bounty, or the farmlands bridging our towns, but the chefs down here are inspired geniuses. From delicious Cornish pasties to Michelin Star heaven, and everything in-between, West Cornwall is rapidly becoming the culinary epicentre of good food. So, food is a big part of the Three Mile Beach scene. We hope you're hungry.

Click here for further information
more information: threemilebeach.co.uk
---