Hall and Hall is one of the world's leading restorers and preparers of historic racing cars. A little over 18 months ago, it was approached by the owners of BRM to revive the V16 Formula One car. Back in the 1970s, Motul was a sponsor of the BRM team and the car in period used our lubricants. Fast forward to this year's Goodwood Revival and the continuation car was given its first public run. We caught up with Rick Hall, one of the owners of Hall and Hall to find out more about this unique and exciting Motul-backed project.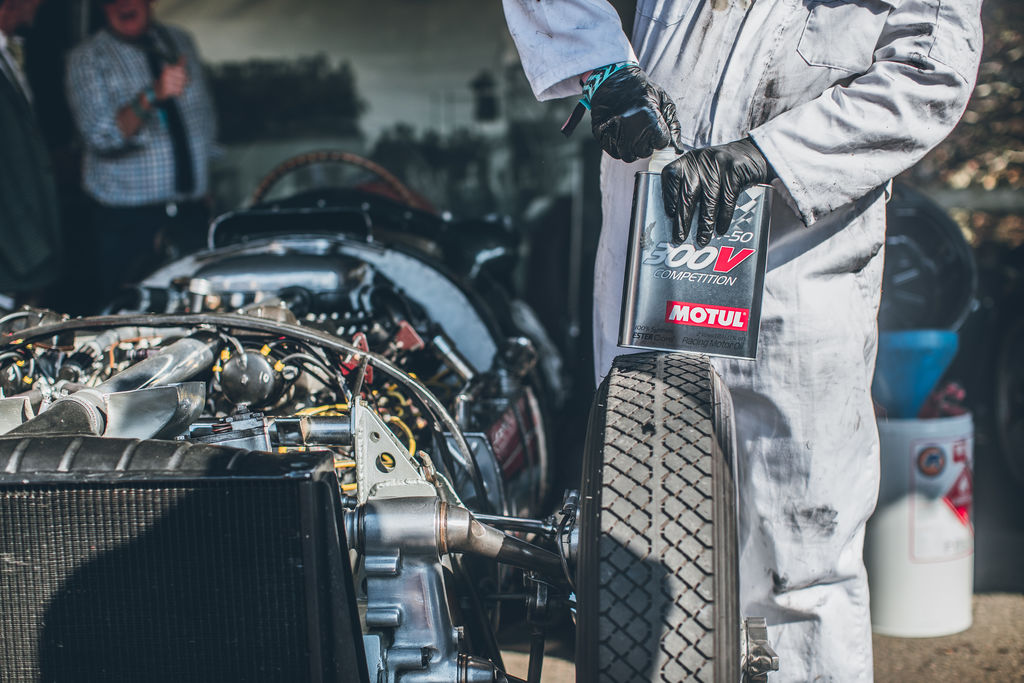 RICK, CAN YOU TELL US A BIT MORE ABOUT HALL AND HALL AND YOUR INVOLVEMENT IN THE BRM V16?
We specialise in BRMs, and we've remanufactured to absolute original spec a BRM V16 MK1. We started making engine parts for the BRM about 15 years ago. The BRM Mk1 first appeared in 1950 and it was a very complex car. It had some reliability issues because of this. Raymond Mays made pre-war racing cars and wanted to build a world-beating Grand Prix car after the war. His vision was to make it a very complex car to prove British engineering. Unfortunately, by the time the car was sorted out, the formula had changed for Grand Prix racing and so, in 1952, the rules changed to two-litre engines. They then built two MK2s for the next formula. It went from 16-cylinders to four-cylinders.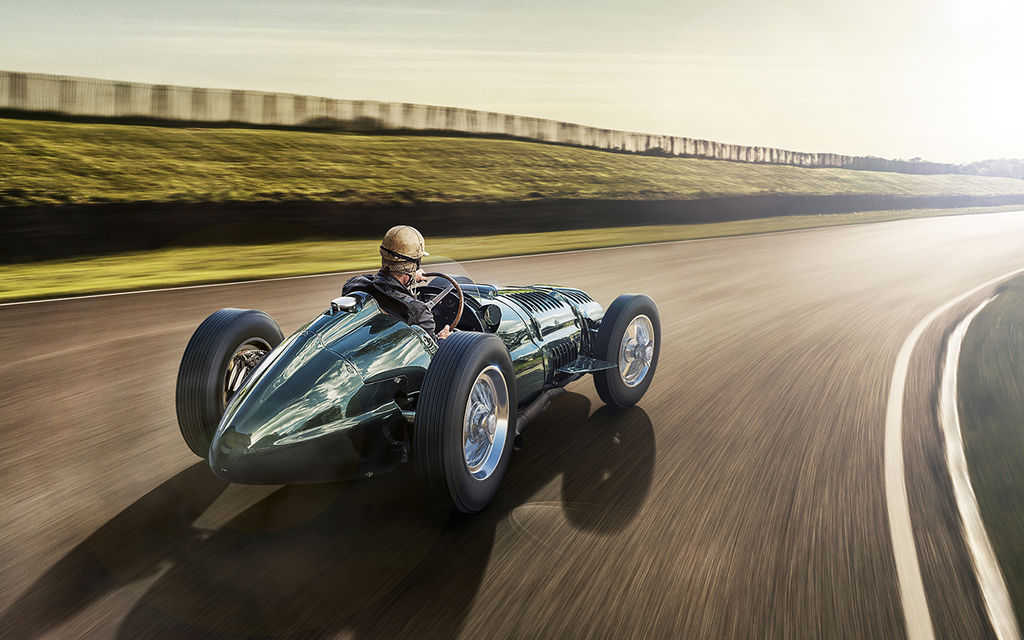 WE'RE SPEAKING TO YOU FROM THE GOODWOOD REVIVAL. HOW WELL HAS THE CAR BEEN RUNNING?
It's all running very, very well. It's been quite a journey. At the 2021 Goodwood Revival we were celebrating 70 years of BRM and we managed to get the car finished two weeks before the Revival started. We did some shakedown tests and demonstrated it for these three days at Goodwood.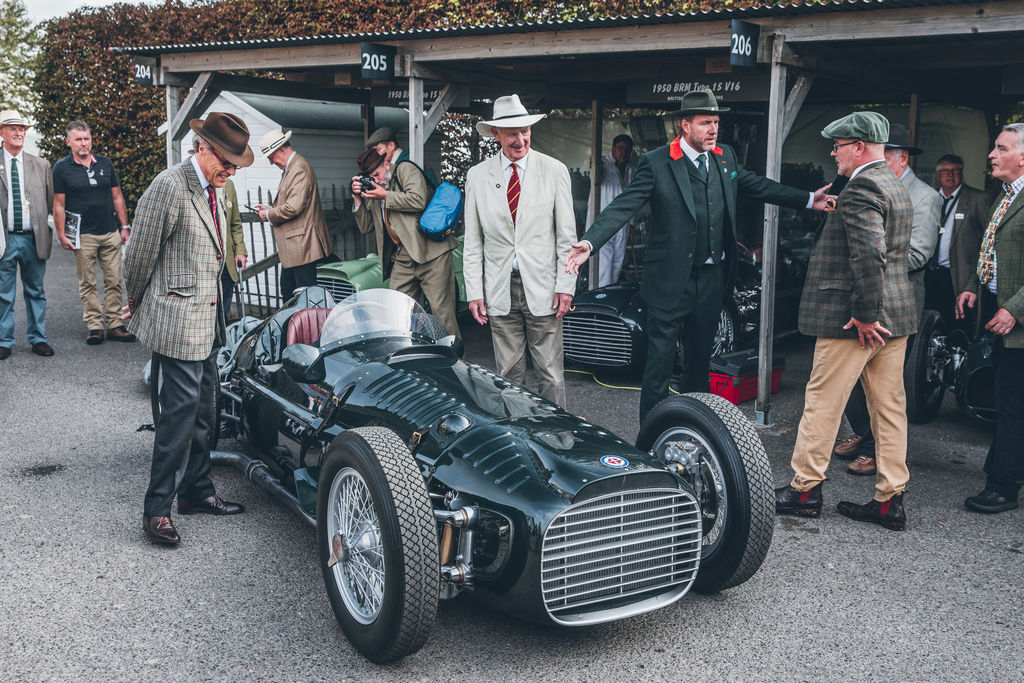 THIS IS QUITE A COMPLEX, TECHNICAL ENGINE. CAN YOU TAKE US THROUGH THE MECHANICAL SIDE?
It's a 1.5-litre V16. It runs with a scaled-down, twin-stage Rolls-Royce supercharger very similar to the one used on the Rolls-Royce Merlin. It has a remote fly wheel from the engine which runs at 1.9 of the engine speed to scale it down. It also has four-cylinder heads and eight "roller" camshafts. And it revs to 12,000rpm, developing 600hp with 70lbs of boost. That was a lot for 1952. It also has a five-speed transaxle. The engine is placed at a six-degree angle with a 10-degree off-set angle so that the driver can sit at the side of the propshaft rather than on top of it, which would have made the seat height too high. It runs a Wellington rev counter, which is placed horizontally and is electronic and runs off a generator. The car also has a specially made twin-bore carburettor.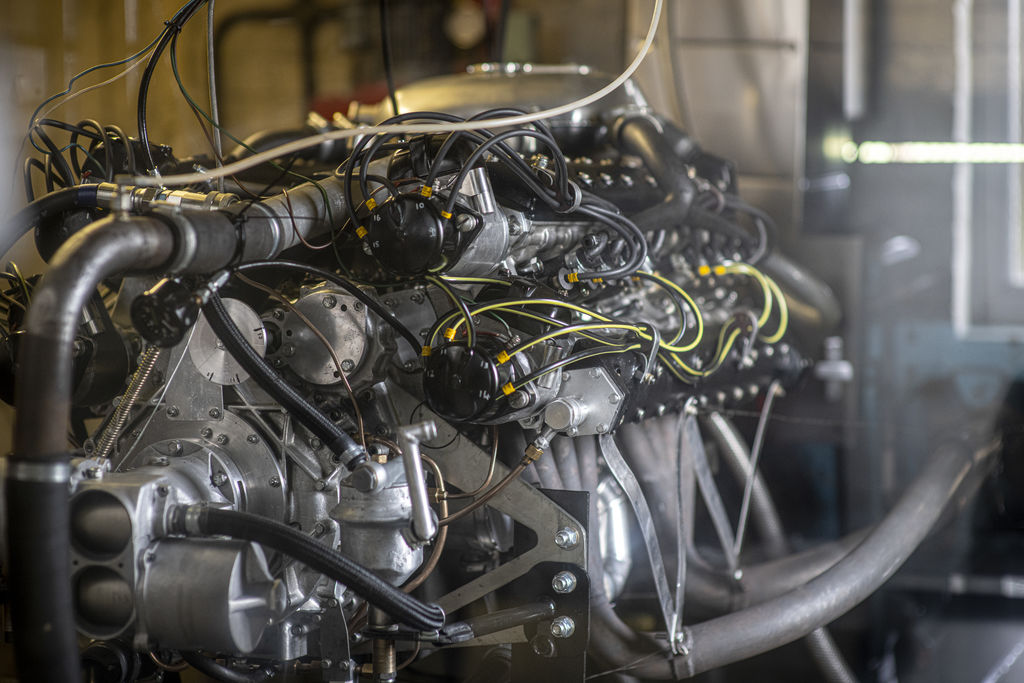 IT SOUNDS LIKE A VERY SPECIALIST BIT OF ENGINEERING INDEED…
It's a fantastic car. It's superb engineering and there are so many parts in it, all hand-built and none bought off the shelf. Everything was designed to the very highest complexity and there was no consideration for the expense. It was beautifully made. After the war there were a lot of very skilled people around, so this probably helped. This was also the first Grand Prix car with disc brakes. The suspension is Porsche swing-and-arm, and it has an aircraft shock absorber. It was ahead of its time, but it did prove itself in the end. With the tools and equipment available at the time, the work on this car was incredible.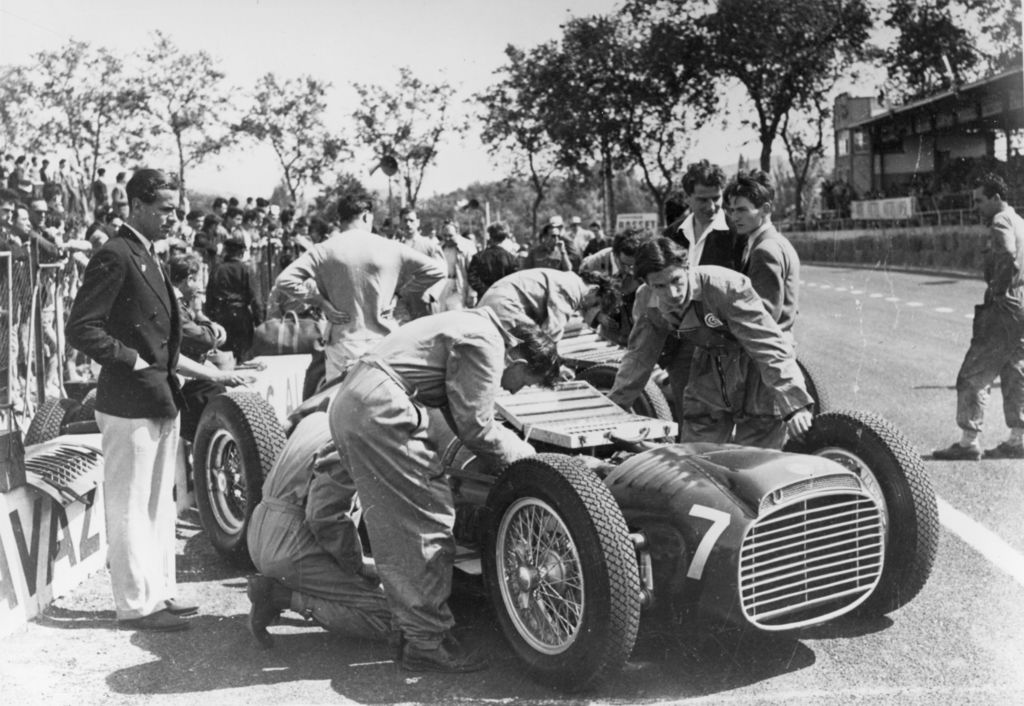 YOU WERE WITH THE BRM TEAM IN 1974 WHEN IT WAS A MOTUL-SPONSORED SEASON. WHAT WAS THE QUALITY OF THE MOTUL LUBRICANTS LIKE BACK THEN?
I was an engine builder for BRM from 1972 through to 1975. In 1974, when we built the new P201 BRM, we got Motul oil sponsorship and had three French drivers. Obviously, we changed to Motul oil after having used various products and one of the first things we noticed was when we stripped back the engines, probably after they had been sat after a race meeting for a week or so, all the parts had a beautiful film of lovely amber oil. And everything was so clean in the gears and so on. We just thought this is a great product. It also maintained the oil pressure on the test bed. And when we changed to the Motul brake fluid, the drivers commented on how solid the pedal used to stay. We also had some camshaft problems and it seemed to eliminate those.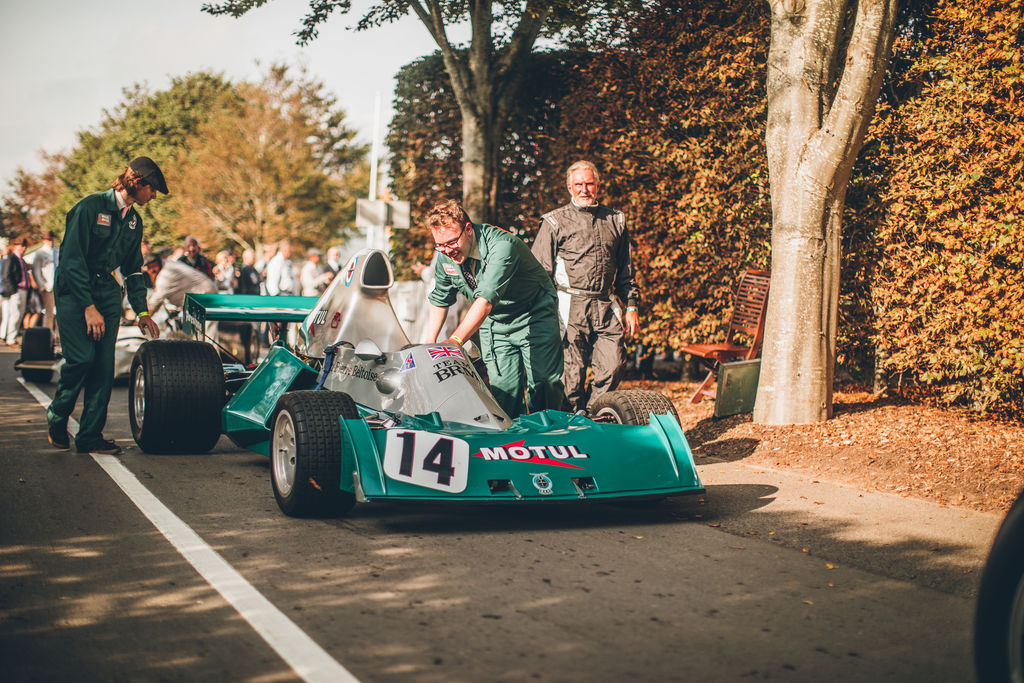 DID YOU SEE ANY PERFORMANCE BENEFITS USING MOTUL?
It was certainly in the mid-range we seemed to gain a bit. The biggest gain, however, was in the reliability of the mechanical parts. Simply, we weren't changing so many bits. On some of the oils we've used before, you start to lose pressure with less revs and the oil pressure gauge tends to become like a rev counter. But with Motul, we keep a good viscosity and temperature and maintain a steady oil pressure. We only run this engine on Motul now.