Code41 Watches is working with Le Cercle des Horlogers on the Mecascape project. With them, they have completed the technical finalization by taking on the challenges inherent to the conception of this extraordinary challenge: the unprecedented dimensions, the complex calibration of the machines, the structural viability of the Mecascape, etc.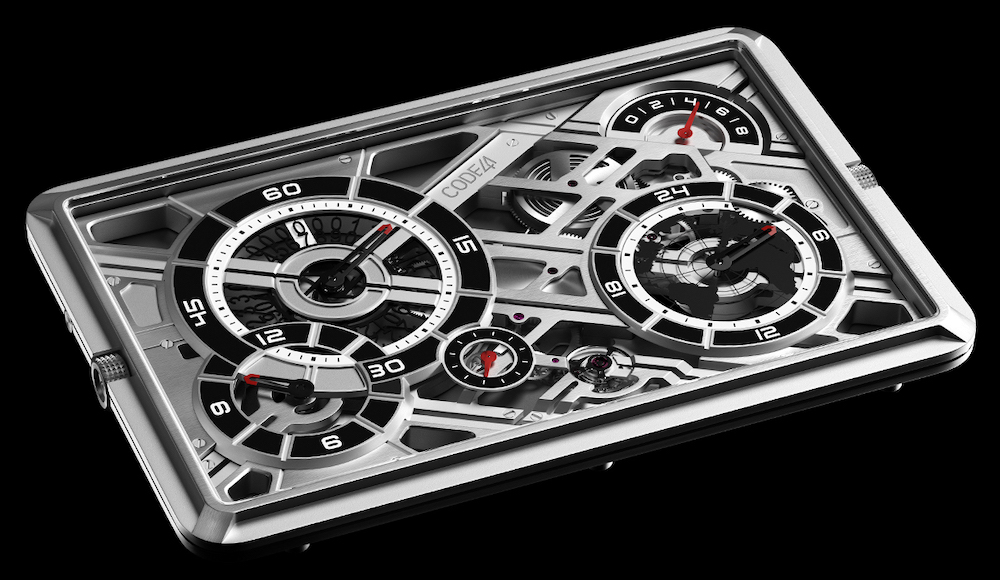 Now Code41 Watches is sharing the latest developments relating to the design of the Mecascape, as well as the research they are carrying out on the colors and accessories that will be offered when the time comes for pre-orders. Open your eyes wide, because as always, it's you who'll be participating in this crucial stage of the project!
A sharp, refined design
"There can be no progress without the freedom to experiment," it's said, and it's a maxim that they apply to all CODE41 projects. Pushing progress, experimenting, trying out new approaches and new perspectives: the Mecascape is the perfect example. So they've subtly worked on a change in its design to lean towards more harmony, readability and coherence in light of a meticulous technical study. In concrete terms, here are the modifications made to date.
On the front
Layout of the cogs
– the layout of the cogs has been revised for better functional efficiency.
Reprography of the world map
– A reprography of the world map has been added to the center of the GMT disk to enrich its esthetic.
Sapphire Crystal
– Scratch-resistant sapphire with anti-reflective treatment has been adopted for ideal reading of information.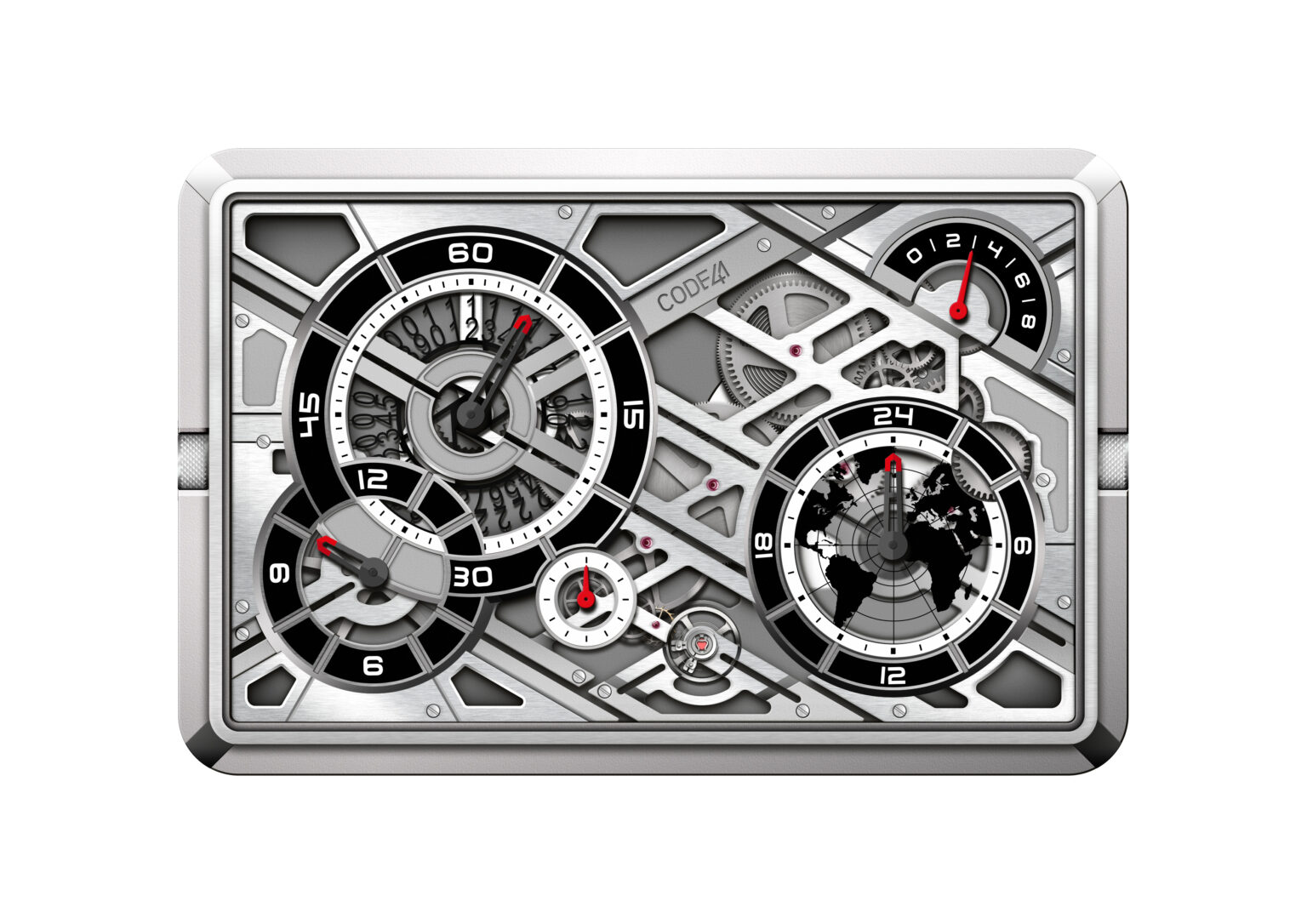 On the back / On the side
Solid Back
They've opted for a solid back with a sapphire "window" opening allowing for admiration of part of the plate and the cogs.
Push Button
Addition of a push button for adjusting the date.
Bigger Crowns
Increased size of the left and right crowns, to make them more user-friendly. They're also now ridged (for improved grip). Are you wondering about the uses of the two crowns? The one on the left is for setting the time and the one on the right for setting the second time zone (GMT) as well as for manually winding the Mecascape.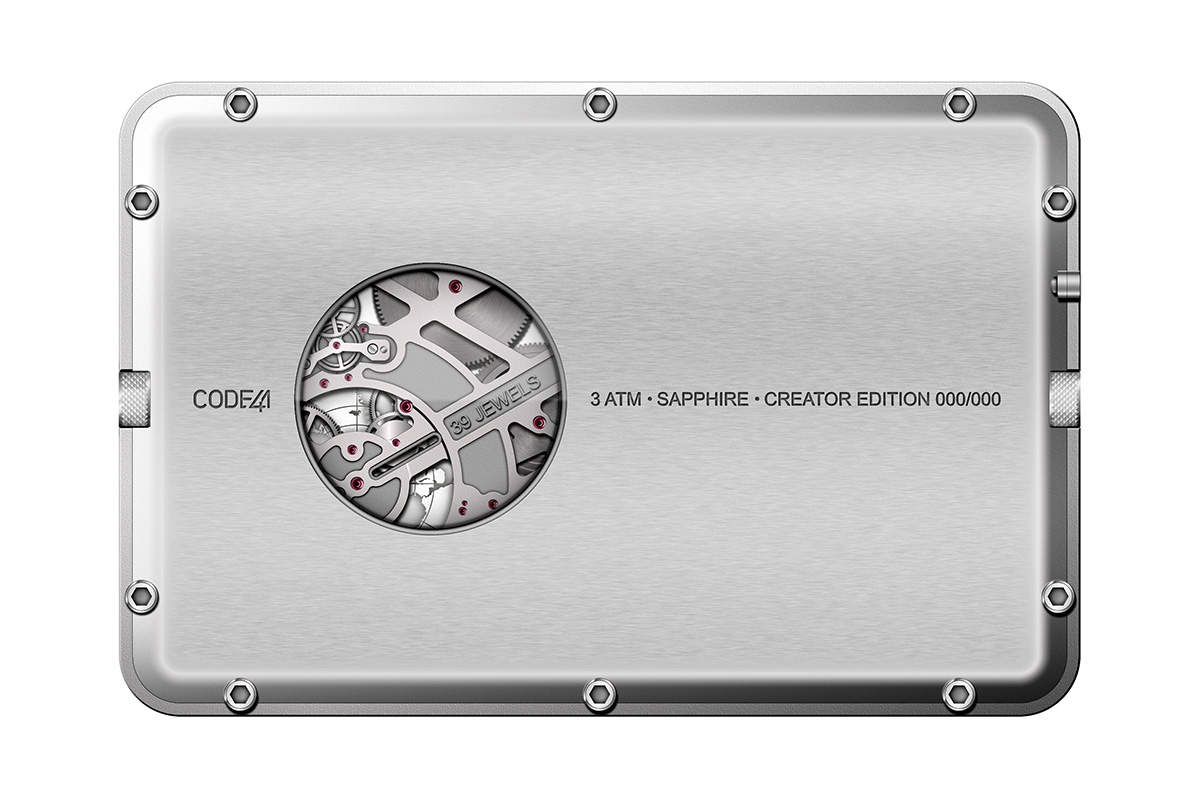 Click here for further information
more information: code41watches.com
---