If you're an enthusiast on a budget, many of the "fun" cars on the lot these days are compacts sporting a small-displacement turbo engine and all-wheel drive. For a fun, practical car, that combination is nearly de rigueur at this point. In 1980, though, a sporty car with a turbo engine spinning four wheels was as quirky as it was prescient. Rally-bred Subaru Imprezas and Mitsubishi Evos were still more than a generation away. The engineering wizards at Porsche wouldn't put their AWD tech on the road for another six years. Even the dirt and gravel stages of the World Rally Championship were still two-wheel drive territory.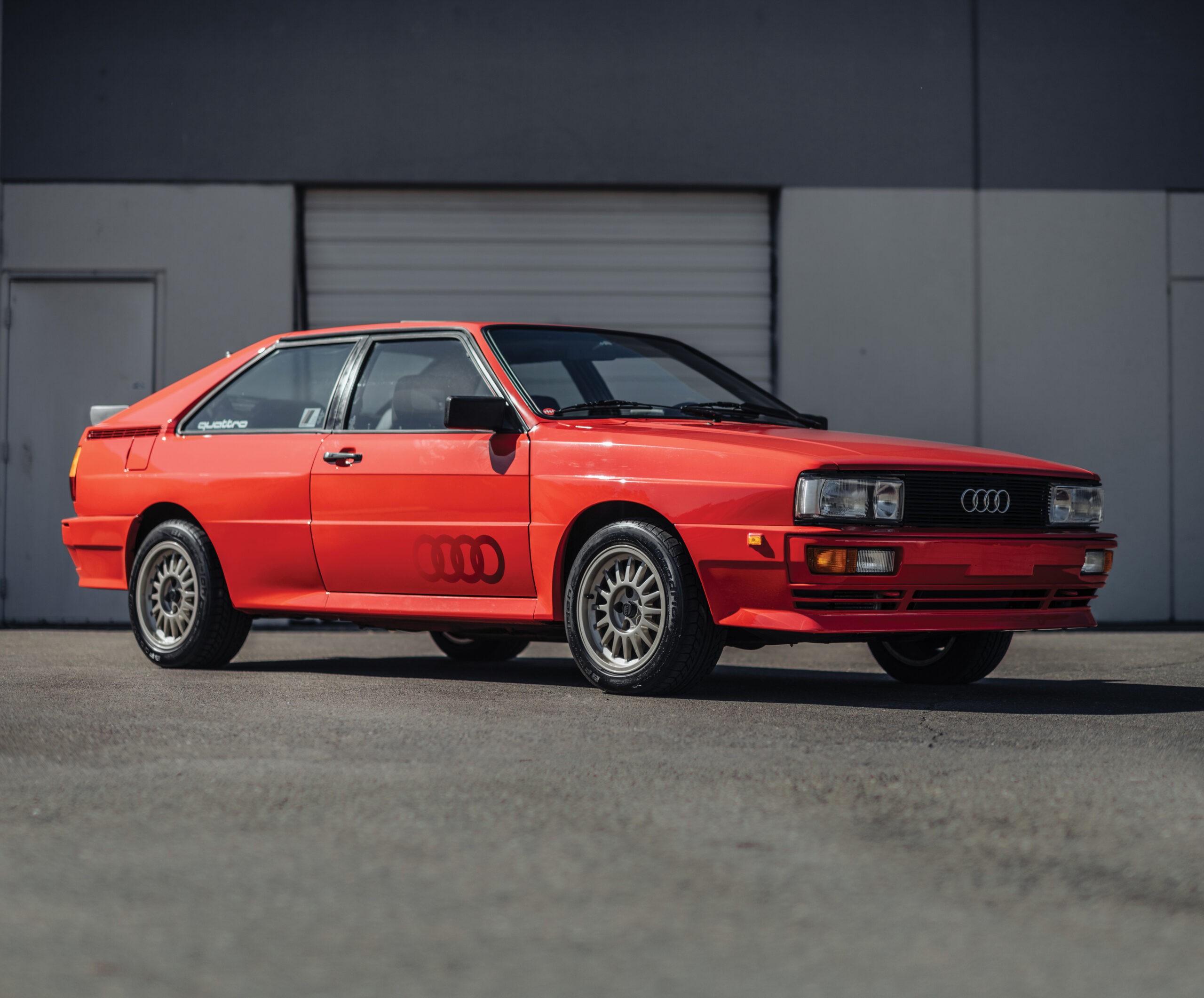 The original Audi Quattro
The original Audi Quattro changed that, maximizing the benefits of AWD while minimizing its shortcomings, revolutionizing rally competition and showing a new way to build a performance car in the process. After the Quattro bowed out in 1991, quattro (with a lowercase "q") became part of the Audi lexicon, referring to the company's all-wheel drive system. To clear up confusion, the car that started it all is now commonly referred to as the Ur-Quattro, Ur- being a German prefix for "original." On the collector car scene, it has gained a significant following in recent years. That's unsurprising, since it has all the clever engineering, practicality, premium German badges, and of course box flares that younger enthusiasts love. Appreciation for cars with rally heritage has also grown considerably. But given how rare and revolutionary the Ur-Quattro is, it's not an unobtainable unicorn.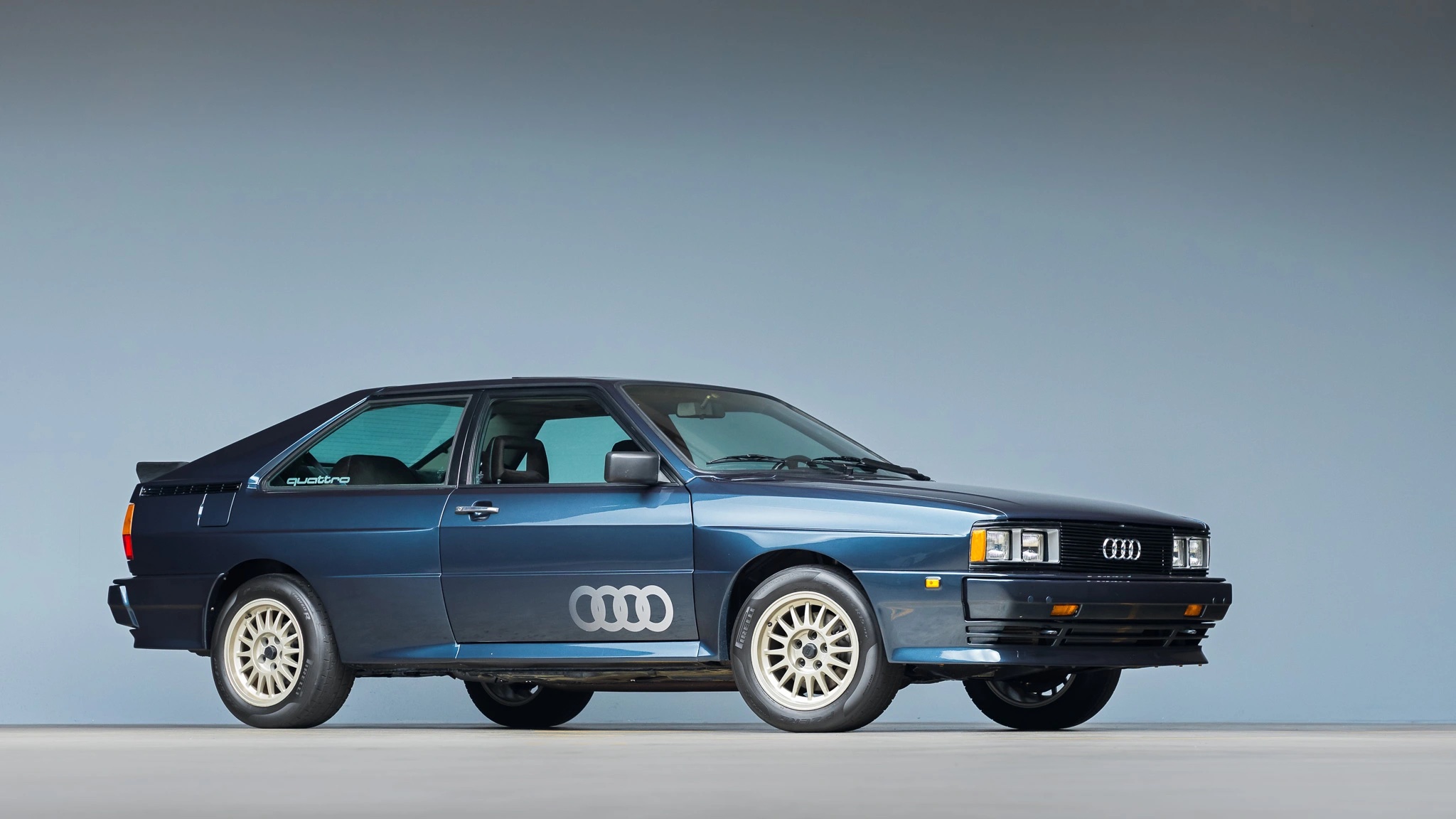 Now firmly part of the German Big Three, Audi was a different company entirely in the 1970s, lagging well behind BMW and Mercedes-Benz. To burnish the company's performance image, Audi turned not to sports or touring car racing, but to rallying. In 1977, a team of engineers under technical director Ferdinand Piech began work on an Audi-based prototype that used a four-wheel drive from the Volkswagen Itlis, a military truck. The advantages of all-weather and all-surface traction in high-speed driving were obvious, but AWD wasn't a simple solution. Hefty transfer cases added extra bulk and raised ground clearance, neither of which are ideal in a race car.
The Quattro, based on the front-drive Audi 80, brilliantly fixed that with something that was cleaner and lighter than a traditional transfer case. The inline five-cylinder and FWD transaxle layout meant that a propshaft could go straight out the back of the gearbox to the rear axle. The hollow output shaft turned a differential mounted behind the gearbox, then a secondary shaft inside of it would send drive back to the front axle. Cable-operated (pneumatic starting in 1982) diff locks on the rear and center diffs could be activated by a switch on the center console. The 2.1-liter, single overhead cam inline five-cylinder divided its 172 horsepower evenly to all four of its 15-inch wheels through that novel system, shifting via five-speed manual. At about 2800 pounds, the new Quattro was no featherweight, but it was no pig, either, especially considering its room for four and then-modern convenience features.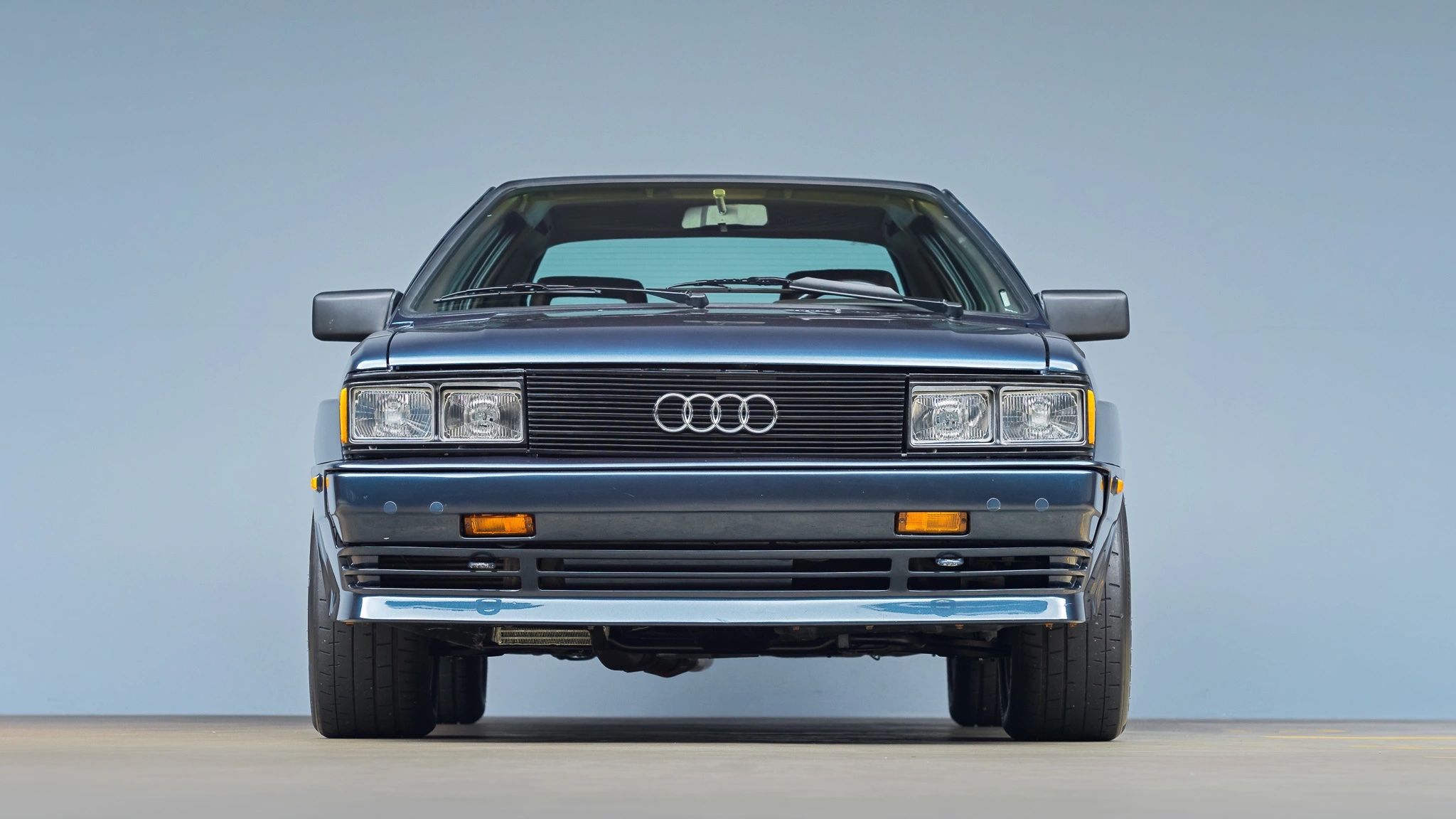 Launched at the Geneva Motor Show in 1980, the Quattro wasn't the first all-wheel drive performance car. That honor goes to Britain's Jensen FF of 1966, but the Audi made a much bigger splash. Car and Driver suggested it "gives birth to new examinations of the automobile as we know it." Britain's CAR Magazine concluded "[t]hrough its sheer ability and the loveliness of its feel and character, it's the nicest car we've ever driven" and Autocar mused that "getting back into an ordinary car is like stepping back in the past." Sure, car mags are prone to hyperbole, but that's still high praise.
Just 400 examples were required for World Rally Championship homologation. The cars were partially hand-built on a dedicated line in Ingolstadt, but demand became high enough for the Quattro to become an actual volume seller. Priced high but competitively (it sold for about as much as a Range Rover in the UK), and with "twice the drive of any other sports car" as one ad playfully puts it, the sporty all-weather Audi surprisingly resonated with European (and, eventually, American) buyers.
In 1982's World Rally Championship, Audi took the manufacturer's title with the Quattro, and Audi pilot Michèle Mouton's second place in the driver's title is the closest we've ever come to a female world champion in top-level motorsports. All-wheel drive was clearly the sport's future, and Audi's Hannu Mikkola won the driver's title in 1983, although Lancia's rear-drive 037 snatched the manufacturer's title from Audi by just 2 points. The 1984 season saw the introduction of the "Sport Quattro," a highly-altered version of the earlier car with over a foot cut out of its wheelbase, a wider track, a carbon-kevlar body, and a highly modified engine. Audi took both titles that year, and no two-wheel drive car would ever win the WRC again. Just 224 road-going versions were built and sold at a massive price when new. Today they're worth several times as much as a regular Ur-Quattro.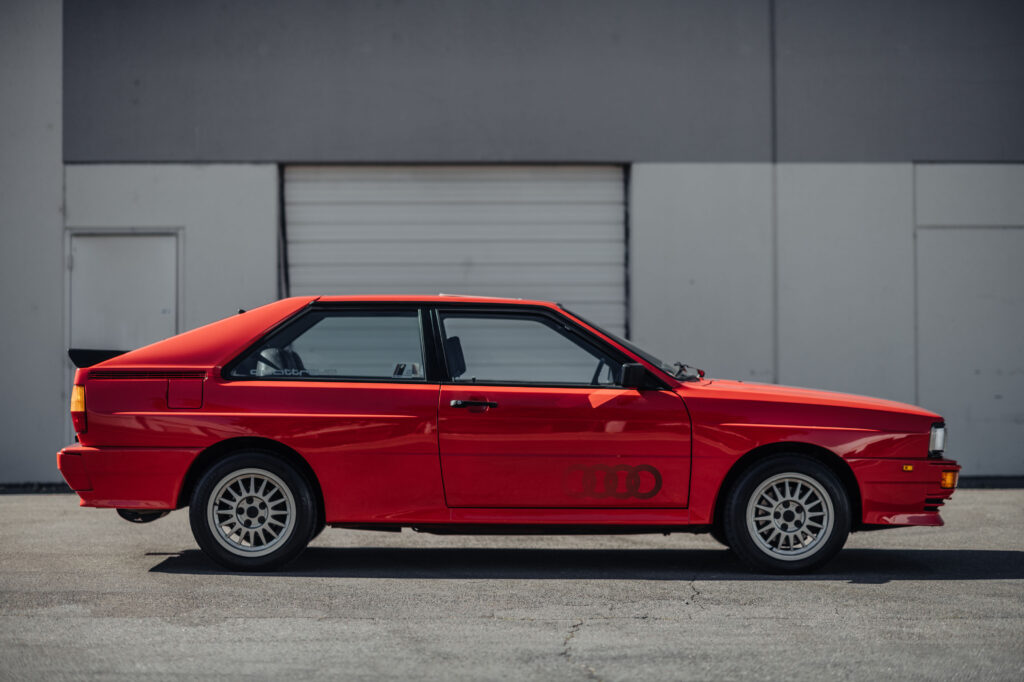 Ironically though, the Ur-Quattro had more rally success than the more outlandish Sport Quattro. The Group B era of the WRC saw major manufacturers dumping Formula One-level budgets into their rally efforts, and by the mid-1980s the competition was catching up. Peugeot in particular brought the heat, winning driver's and manufacturer's titles in 1985 and 1986. Group B specs ended after 1986 in the WRC, and while Audi finished second in the manufacturer's title in 1987, its era in international rallying was over. They'd made their impression, though: the book on how to build a rally car was rewritten and the brand had established its identity.
Back on the road, Audi continually improved the Quattro. A digital dashboard with LCD screen arrived for 1983, and in 1985 Audi started galvanizing the car's body shell and added updates to the grille, trim, and headlights. The 1987, Quattro introduced larger 2.2-liter displacement for the five-cylinder engine as well as a Torsen center diff to replace the manual locking unit. The 1989 Quattro got a four-valve head and dual overhead cams, bumping power to 227hp and giving the car a 143-mph top speed. The last Quattro left the factory in spring, 1991.
Enthusiasts divide Quattros between "WR" models made from 1980-87, "MB" models from 1987 to mid-1989, and "RR" models with the twin-cam engine from then on. In the US, however, we only got one Quattro, as it only sold here from 1983-86. As is so often the case, it was also watered down from what those lucky Europeans got. Lower boost, a different cam and emissions equipment stifled horsepower to about 160, although that was still plenty of oomph in the mid-1980s—remember, a Porsche 911 SC was only pumping out 172 ponies back then. US-spec cars also have heavier impact bumpers and four sealed-beam headlights instead of the two in Europe. Audi sold nearly 11,500 Ur-Quattros, but just 664 came to the U.S.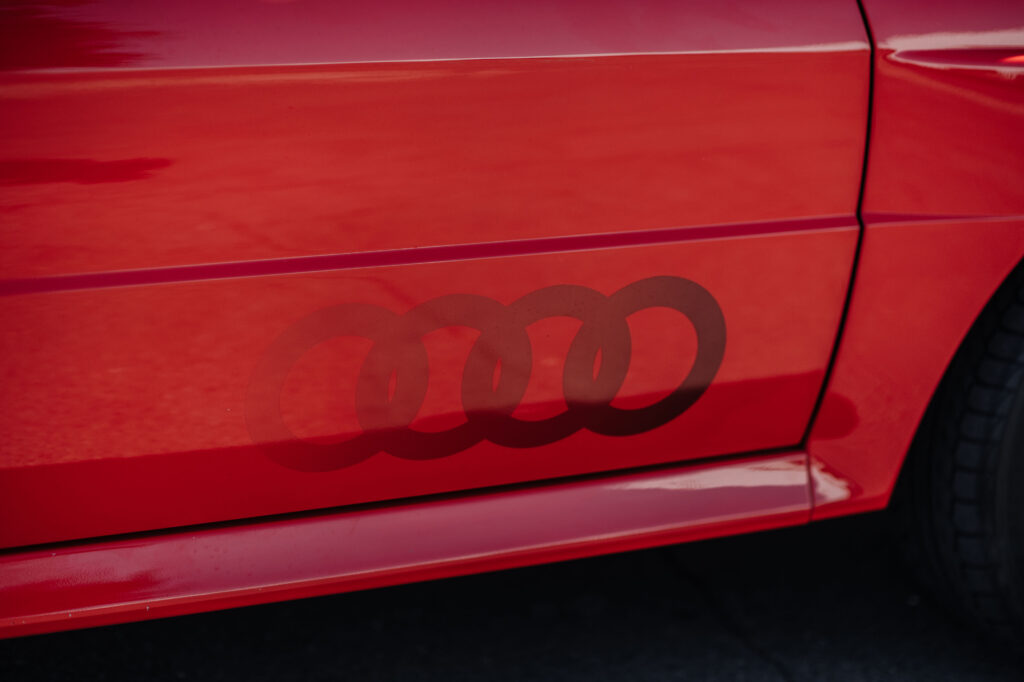 As such, they're relatively obscure in this country. If you do come across one, check the service records—these cars do have their issues. Electrical problems aren't uncommon, and like many early turbo cars in general, heat soak after hard runs can cook oil and lead to issues with the turbocharger. In the Audi's case, the factory KKK unit is considerably more expensive to replace than more common modern turbos. Audi Tradition does sell parts for older cars, but sourcing bits for a Quattro isn't as straightforward as it is for more common classics.
If you want a comfortable all-wheel drive performance car with turbo power, rally pedigree, and a distinctive exhaust note, the sensible thing would be to run out and buy a Subaru WRX. But this hobby isn't about the sensible thing, is it? If you're tempted by the song of a vintage Audi five, current Ur-Quattro values in the Hagerty Price Guide range from $20,900 to a rough but running #4 condition car to $90,900 for a perfect low-mile concours queen.
These cars had little more than a cult following until rally history and cars from the Group B era started to gain some notoriety in the mid-2010s. At the beginning of 2015, the #2 (Excellent) value for an Ur-Quattro was just $19,800. Then, one of those very rare homologation special Sport Quattros sold for $402,500 in Scottsdale and values for all of Audi's Group B era models started to climb.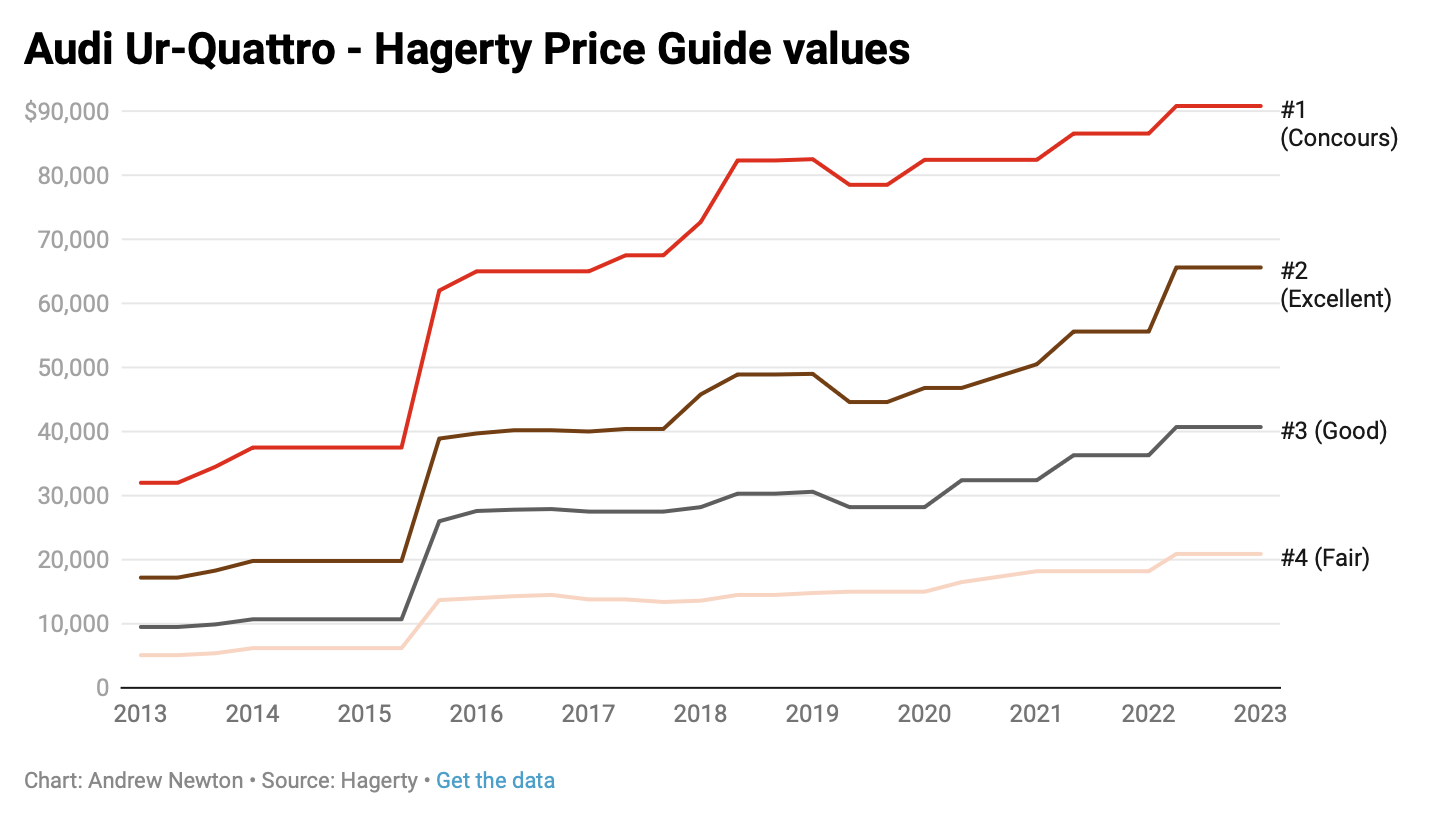 The most recent massive sale for a U.S.-spec car was an ex-factory demonstration and executive vehicle used at the 1984 Olympics in Los Angeles, and it sold for $81,900 in 2021. European market cars, which are better and much more common, have also been imported here in noticeable numbers, as even the newest foreign market Ur-Quattros have been eligible for our 25-year import rule since 2016.
Although clean Ur-Quattros have more than tripled in value in less than a decade, they're still comfortably cheaper than another beautiful box-flared German from the eighties – the E30 BMW M3. It's also way cheaper than the only other homologation specials with Group B rally-winning heritage: the Peugeot 205 T16 and Lancia 037 are well into six figures. This may be part of the reason why Ur-Quattros are so popular with younger enthusiasts despite being well out of "entry-level" territory.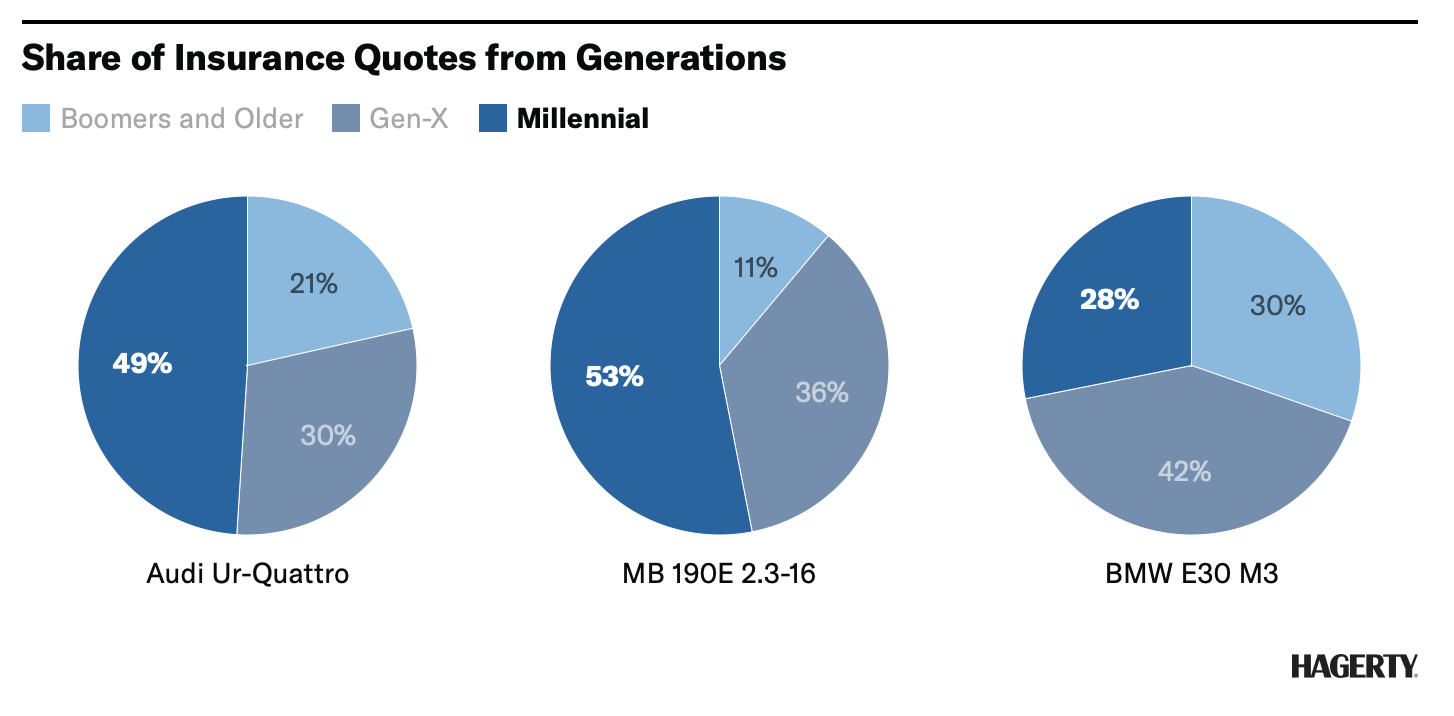 Boxy, distinctive and forward-thinking, the Ur-Quattro is arguably as important to rallying as the mid-engine cars were to open-wheel racing. And while they aren't cheap or easy to find, they're one of the few rare but attainable icons left out there.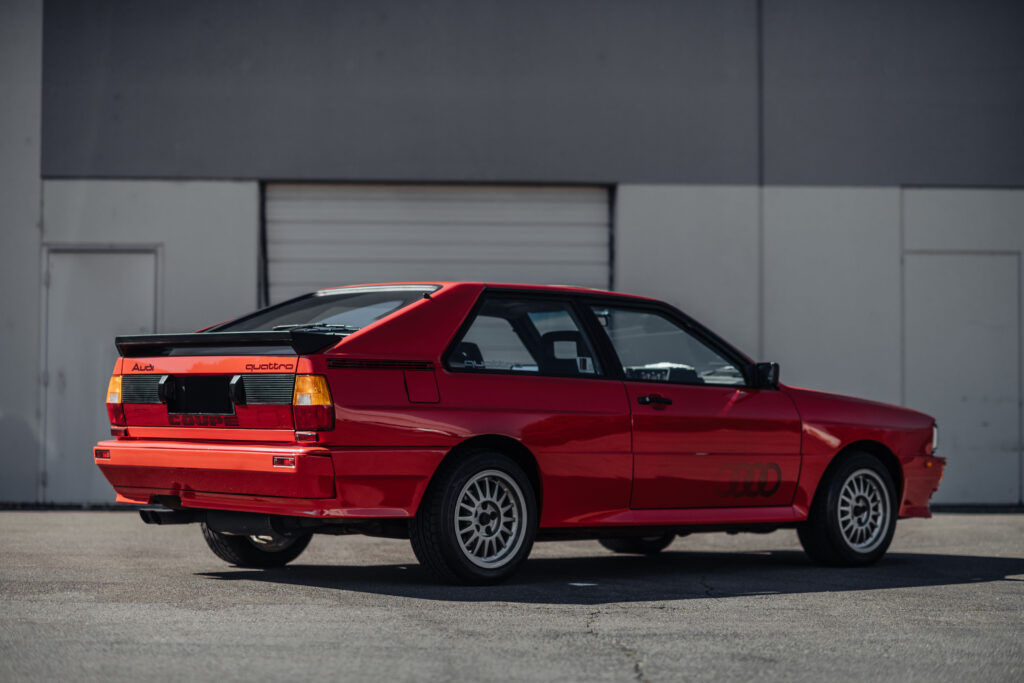 Report by Andrew Newton for hagerty.com