A Jaguar XK150 that lost an argument with a tree in spectacular fashion has been sold at Bonhams MPH auction for an eye-watering £90,000.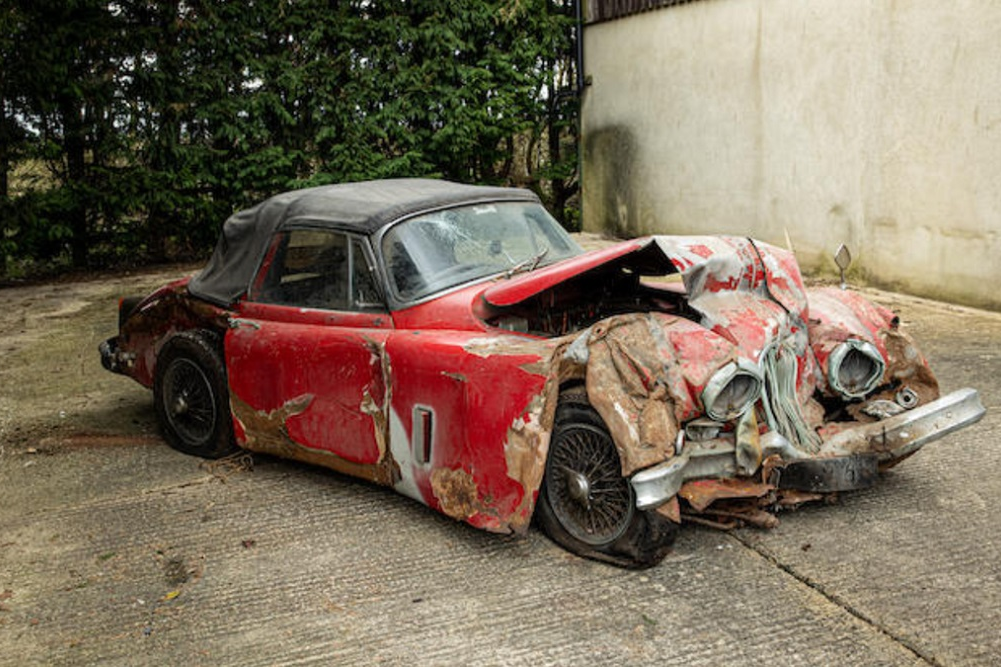 The driver walked away when the red XK spun on a wet road and went head-on into the tree 25 years ago, but the crash did rearrange the car's features in a major way, leaving it looking almost cartoonish. There was nothing funny about its sale though, the first time it has been offered after being stored in this condition since 1996.
The mangled cat made six times the estimate that Bonhams had put on it prior to its sale in the MPH auction at Bicester Heritage at the weekend. The buyer obviously agreed with Bonhams that the car is still in a salvageable condition "and offers enormous potential as a rewarding project".
The Jag's case was boosted by the fact that it is from the final and most powerful series of XKs: a 3.8 S drophead with 265PS, and of course with disc brakes all round. The S would do 135mph and get from 0-60 in 7.0 seconds; it was the top Jag sports car until replaced by the E-type in 1961.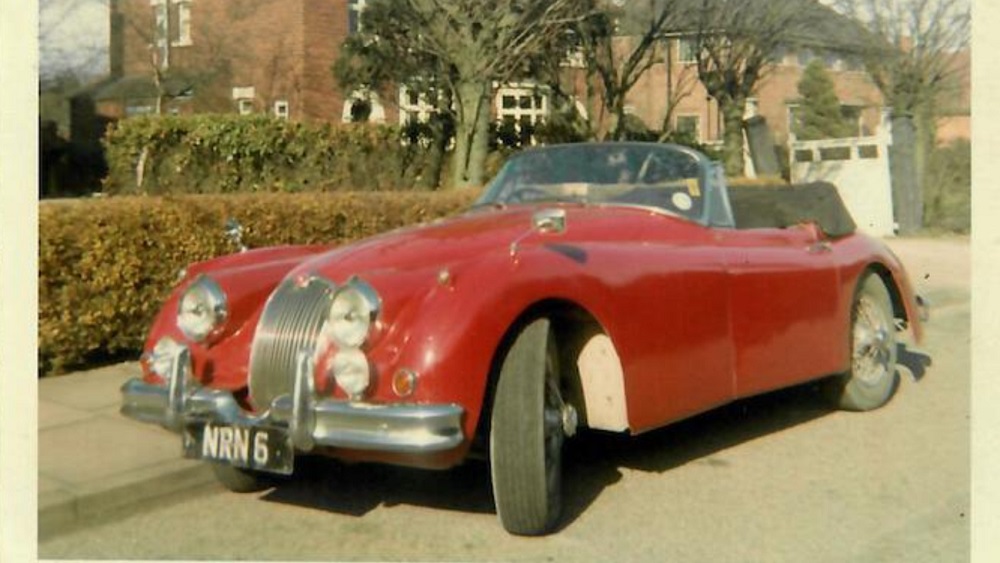 This one's a 1960 car that's been in the same single ownership since 1969. And while it might be a bit bent on the outside, it's all matching numbers under the skin and boasts its original leather interior. Once it is straightened out it could be worth double what it went for in the Bonhams auction, the first live sale of the year for the auction house's modern and affordable MPH offshoot.
The Jaguar wasn't the only project car to sell: a mid-restoration 1968 Aston Martin DB6 automatic doubled its estimate to sell for £153,000. It was joined by two more DB6s as the sale's top three lots.
Other sale highlights included "Old Min", the 1930 Austin Heavy Twelve that used to be owned by Peter Sellers and Spike Milligan, which sold for £30,375 – not bad considering its restoration cost someone £45k. The ex-Pat Moss 1958 Austin A40 Farina sold for £45,000 while an ex-Royal Household 2013 Range Rover Vogue SE, made £50,625, again exceeding its estimate.
---
Have you seen the Rare RGS Atalanta At Bonhams Amelia Island Auction? Click here to find more about this beauty!
More Information: goodwood.com
---