Saying success runs in the Korda family is something of an understatement. The pressure is on when you are born the son of ex World N° 2 tennis legend Petr Korda and former top 30 player Regina Rajchrtova. And to add to the Korda family hall of fame, both elder sisters, Jessica and Nelly are also LPGA golf professionals who have added quite a few trophies to the Korda mantelpiece.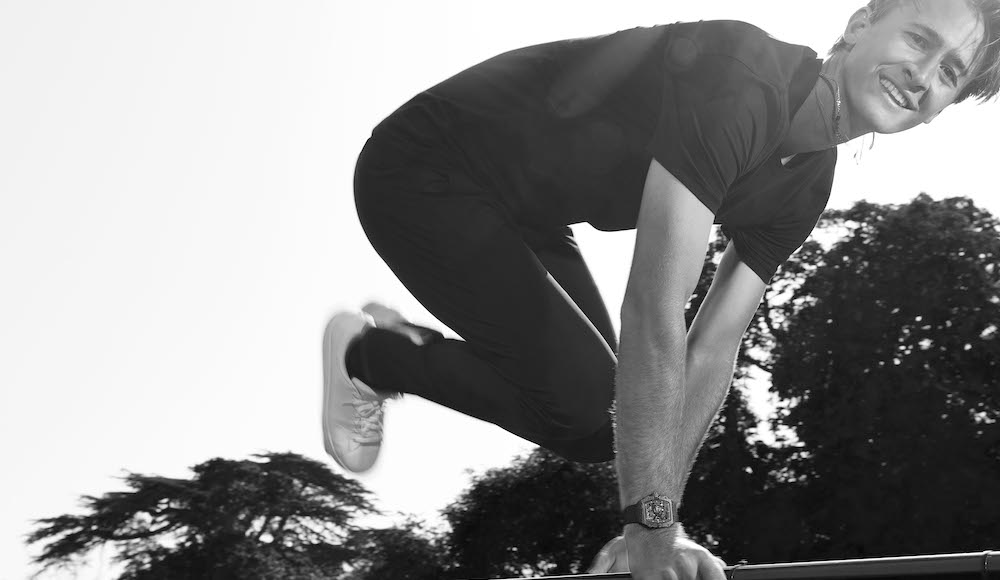 Sebastian unflinchingly took up many challenges at an early age: competing in Junior Ice Hockey at the tender age of five. He also tried his hand at golf and karate. It was, however, a trip to the 2009 US Open with his father that set his sights firmly on the tennis court. "Having parents who encourage you to practice so many sports really helps you mentally, to understand what winning is. It's great to have such an understanding family," commented Sebastian.
The young American is serving more and more aces around the professional circuit. Among his titles so far — Junior singles at the 2018 Australian Open, nicely following in the footsteps of father Petr's Open win down under in 1998. Ever since, Sebastian has been steadily beating established and rising stars, both on clay and grass and has already become a favorite with the crowd at the French Open.
The player who beat him at Roland Garros in 2020 said afterwards "I think he's a great guy and an all-round player. Ever since I first saw him, I had a feeling he could become one of the best in the world. He's got what it takes to reach the top." No mean compliment from none other than Rafael Nadal, another member of the Richard Mille family.
Sebastian wears an RM 67-02, the Automatic Winding Extra Flat sport's watch. Its lightness, slender lines and state-of-the-art ergonomics make it the perfect companion for any athlete's wrist. Weighing a mere 32 grams, the watch is a combination of Quartz TPT® and Carbon TPT® composites, grade 5 titanium and boasts the lightest strap the brand has ever created. Another champion, another Korda – indeed keeping it all very much within the family!
Click here for further information
more information: richardmille.com
---