At the sight of the  NSU TT at the Hockenheim Historic 2017, the photographer Rainer Selzer was immediately thrilled. He instantly wanted to learn more about this gem and therefore contacted its owner. Here is the full story about Werner Nerpel and his NSU TT: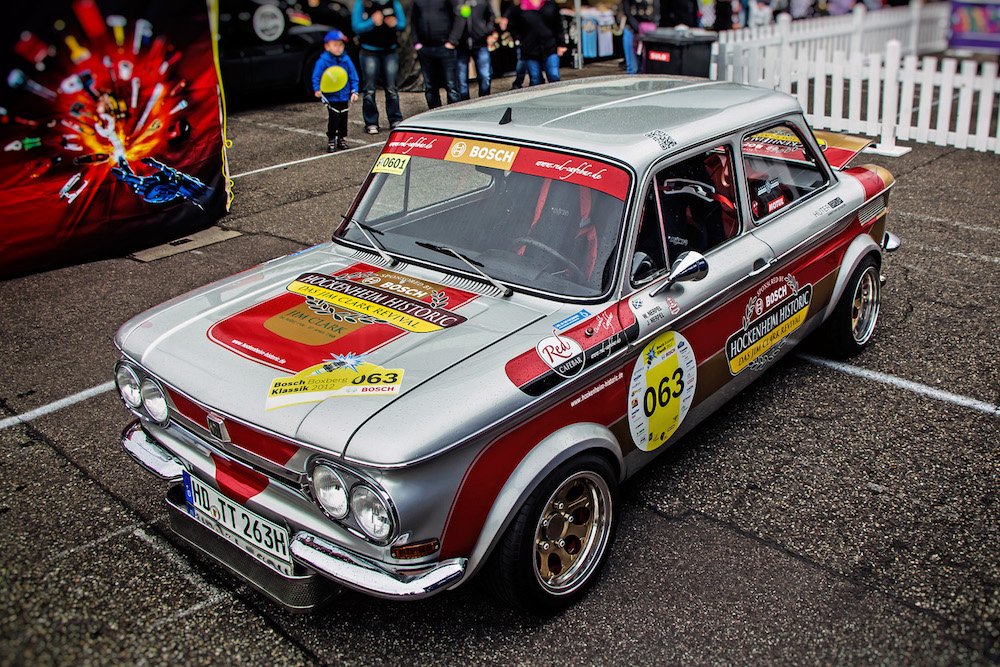 Rainer Selzer: "Infected by the NSU TT virus Werner Nerpel was already in 1968 with the purchase of a NSU 1200 TT as a new vehicle. At that time, he prepared it accordingly to be able to participate in slalom, rally and circuit races. But when the Bundeswehr called, he had to leave his vehicle with a heavy heart.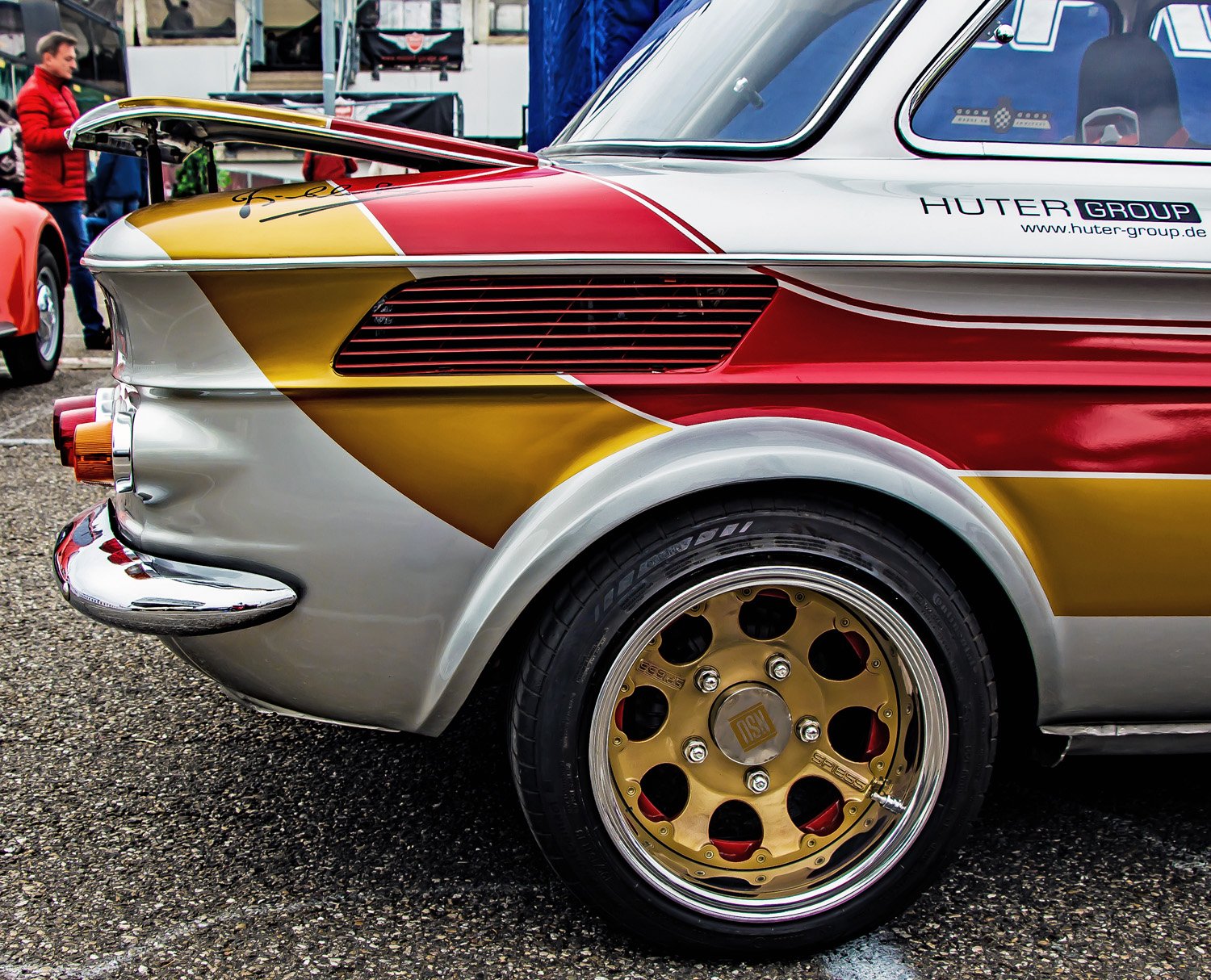 Legendary 40 years later – through the gift of a poster on which he was seen at a race in the early seventies at the Hockenheimring – he sensed that the fire never went out. The thoughts, again to own a NSU TT, did not let go of him and the search for a suitable vehicle began.The find was a challenge for Werner Nerpel. The NSU TT was already partially restored in a barn for 9 years. The body stood naked but repainted on wheels – the rest was distributed on four grid boxes. After the purchase, it turned out that 25 % of the parts were missing and the engine was scrap. Fully motivated Werner Nerpel went to work in his spare time and it took two years to restore the vehicle. Currently a serial TT engine is installed in the vehicle – this is modified with a TTS cam with 40-valve springs and a Weber twin carburettor with exhaust manifold. A stronger engine with 1300 cc and about 100 hp (road version) is currently still in development. The width of the dreamy rims of the NSU TT deliberately built for historical motorsport is 7 at the front and 8 inches at the rear.
After completion in 2011, the icing on the cake came: The special foiling to be seen was designed and professionally implemented by Werner Nerpel's son Jochen.
Can one imagine a better advertising medium for the Hockenheim Historic? I think no.
Many thanks to Werner Nerpel for his informations and continued good journey."
Learn more about the photographer Rainer Selzer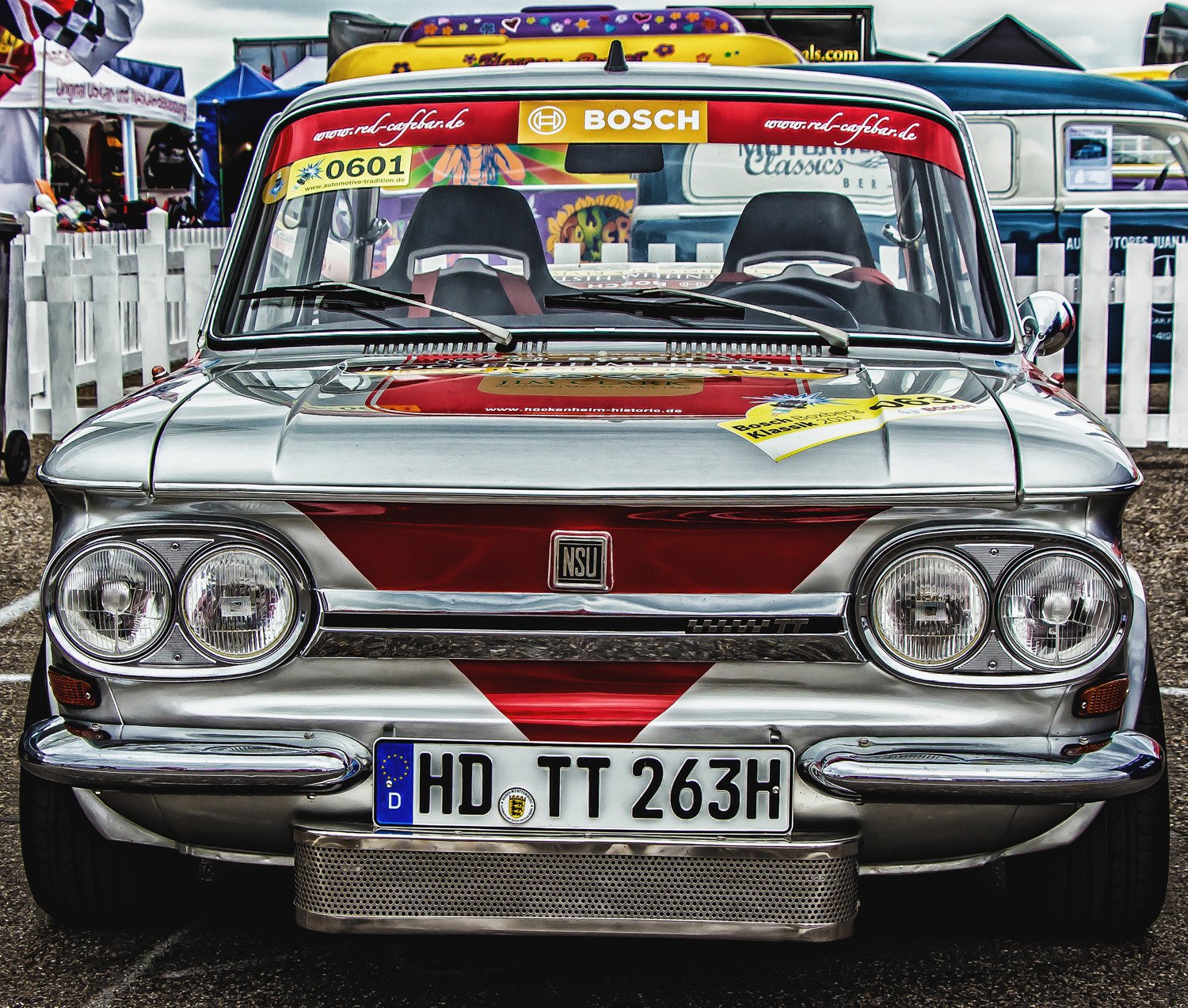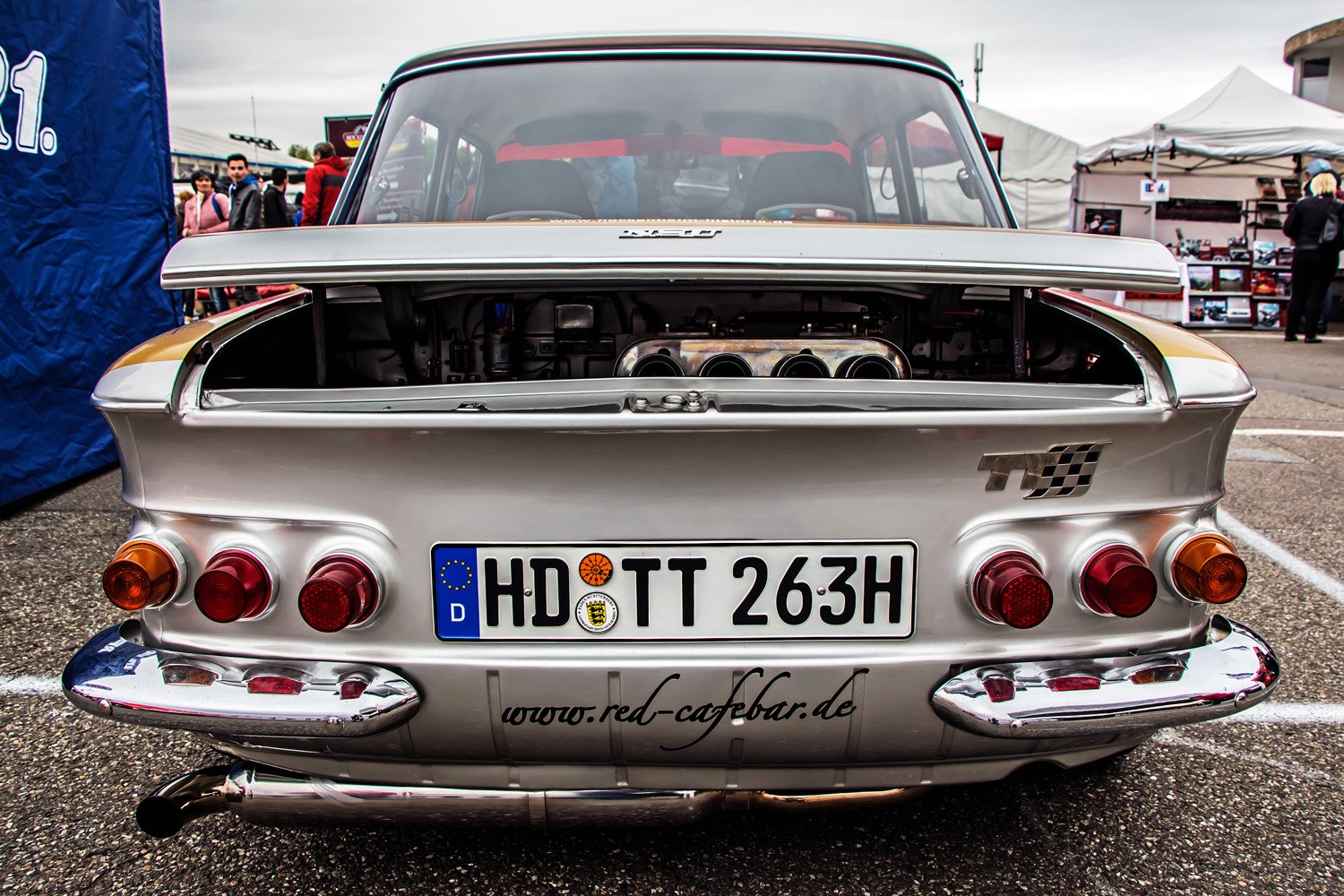 Report and Photos by Rainer Selzer /RS65Photos