The Ferrari 250 GT SWB is the crown in the 250 GT series. The prototype 250 GT "Passo Corto" (Short Wheel Base) Berlinetta was introduced at the Paris Salon on the stand of Importer Charles Pozzi in October 1959.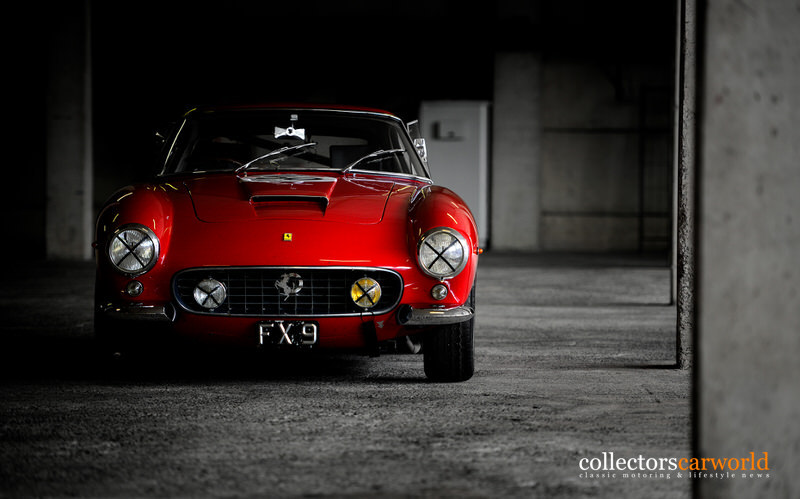 This new Gran Turismo project was the work of small and youthful engineers at Maranello. This team, which had also produced the Long Wheel Base Berlinetta, included Giotto Bizzarrini, Carlo Chiti and last but not least Mauro Forghieri.
The body work was designed by Pininfarina. This Pininfarina prototype, chassis number 1539GT, had been clothed by Scaglietti. The car was painted in dark red with a natural leather interior and drum brakes, but before the show started there were disc brakes installed.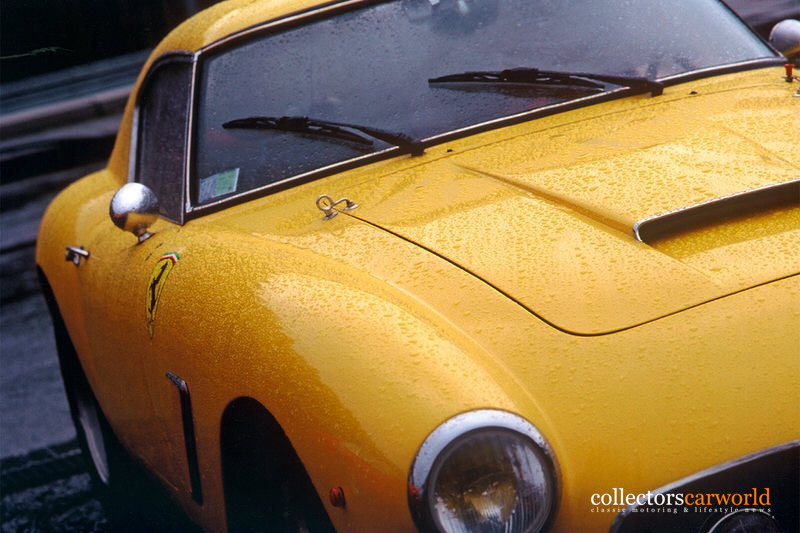 This car was presented at Turino and Geneva without wheels, so the customers were able to see the very new Dunlop disc brakes, because this was such an attractive new feature. The Short Wheel Base was the first GT Ferrari with disc brakes to be offered for sale.
The car immediately attracted a lot of potential customers. If I have to make a choice which classic Ferrari is the most beautiful, I will ever take the Short Wheel Base. I think that this car is perfect in any matter. The shape, the proportions everything at this dream car is very well designed and looks still great after all this years.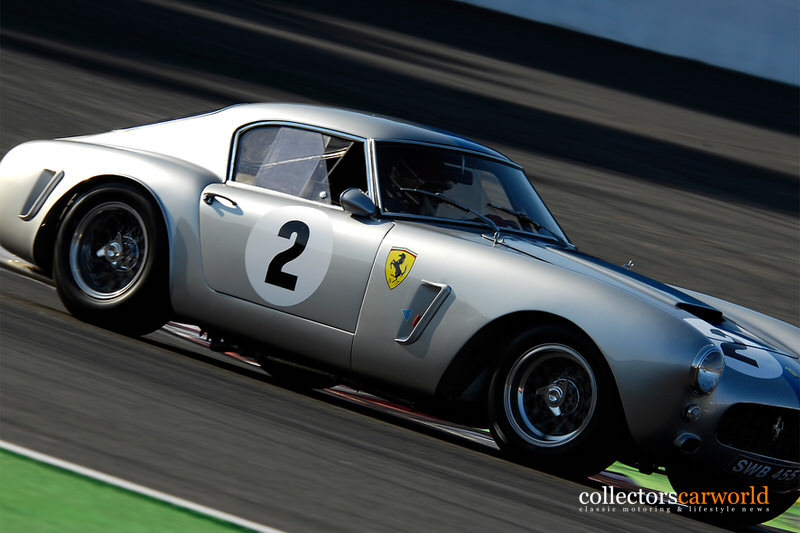 One of the most famous and most elegant Berlinetta's is of course the Rob Walker SWB (chassis number 2119GT) which was driven by Sir Stirling Moss at so many races. Painted in dark blue with a white stripe over the engine cover, the car looks great and it was very successful.
In the hands of this gifted British driver the Short Wheel Base shows his great potential of winning races especially the tremendous win of the 1960 RAC Tourist Trophy at Goodwood.
It is a bit sad, that I don't have a picture of the 2119GT, but nevertheless here are so many pictures of the SWB in different colors at racing and on detail, you may enjoy.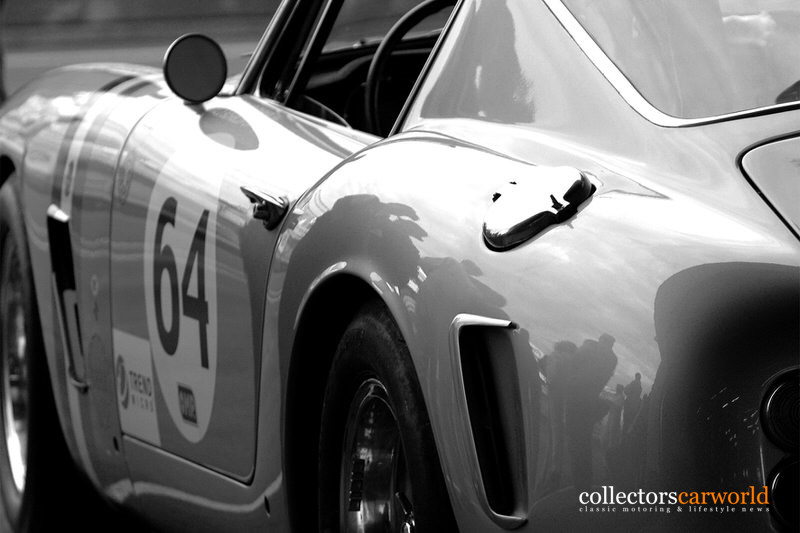 Ferrari 250 GT Short Wheel Base
TECHNICAL SPECIFICATION
MODEL: Ferrari 250 GT Passo Corto
TYPE:Gran Turismo
YEAR OF INTRODUCING: 1959
TOP SPEED: 268 km/h
CUBIC CAPACITY: 2953 cc
BORE AND STROKE: 73 X 58,8 mm
FUEL FEED: 3 Weber 40 DCL 6 carburetors
IGNITION: Single with 2 distributors
POWER OUTPUT: 280 hp at 7000 rpm
COMPRESSION RATIO: 9,2 : 1
WHEELBASE: 2400 mm
FRONT TRACK: 1354 mm
REAR TRACK: 1349 mm
OVERALL LENGHT: 4150 mm
OVERALL WIDTH: 1690 mm
HEIGHT: 1260 mm
DRY WEIGHT: 960 kg
by Ralph Lüker