What a wonderful car. Year of construction 1931, first registration on January 1, 1931, almost 6 liters displacement, 8-cylinder in-line engine, 125 HP and 160 km/h fast.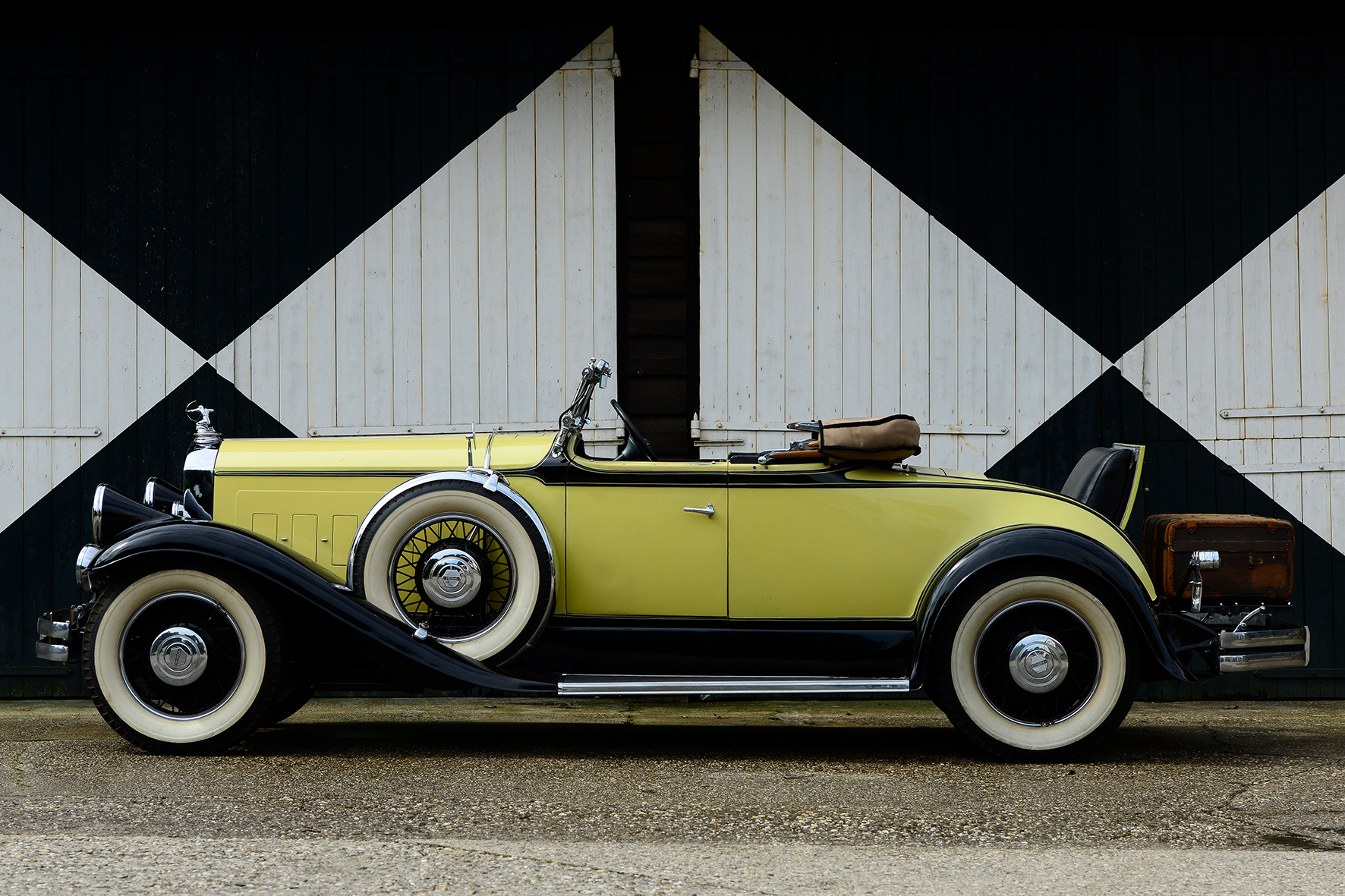 This gem is the heart and highlight of the La Cochera Classica collection. A collection of automotive gems from many decades, lovingly put together with passion and conviction.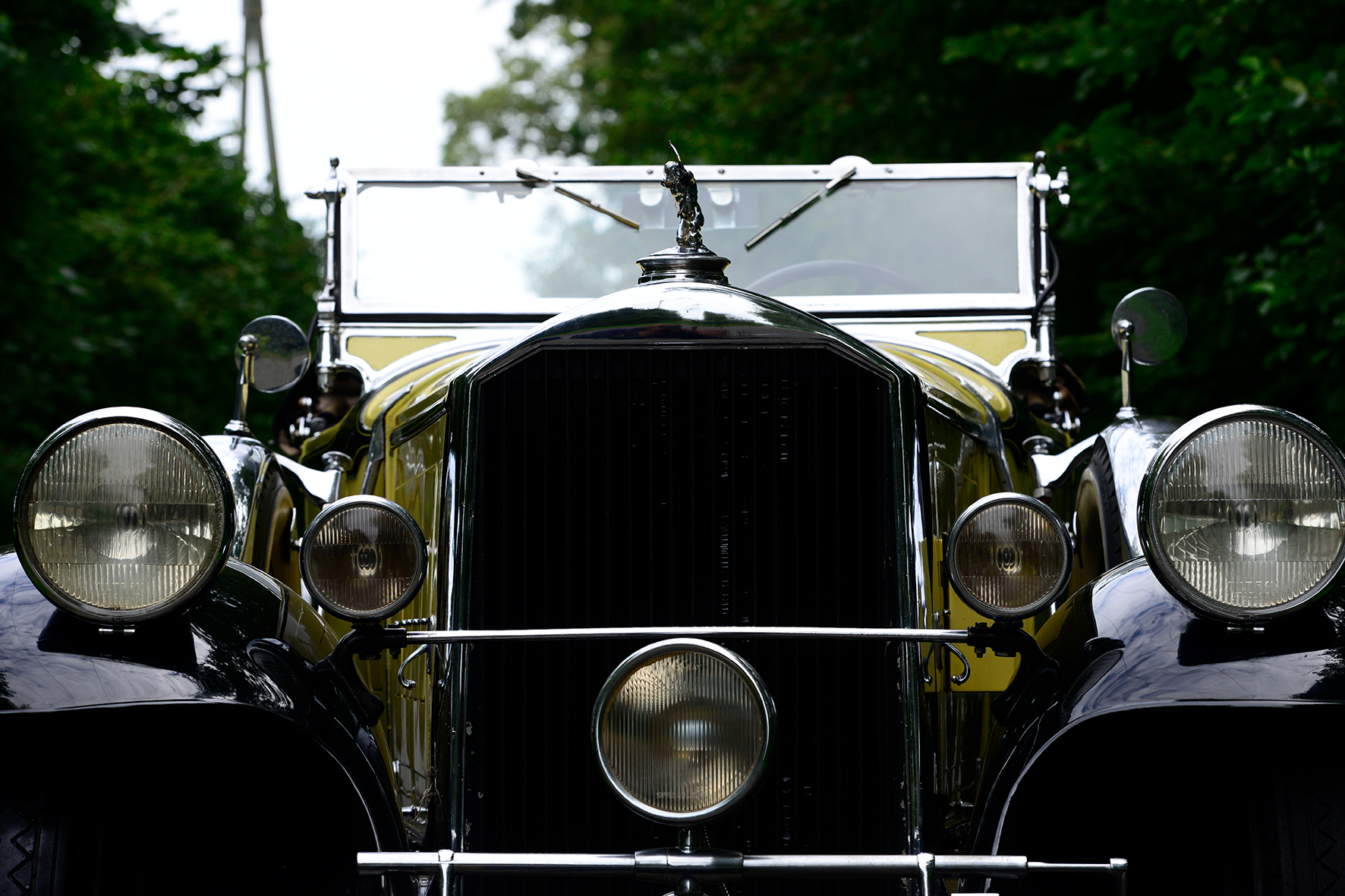 But back to the 92-year-old Pierce Arrow A43 Roadster. It stands there in perfect condition and ready to drive. Painted in a beautiful yellow with black accents and lots of chrome trim.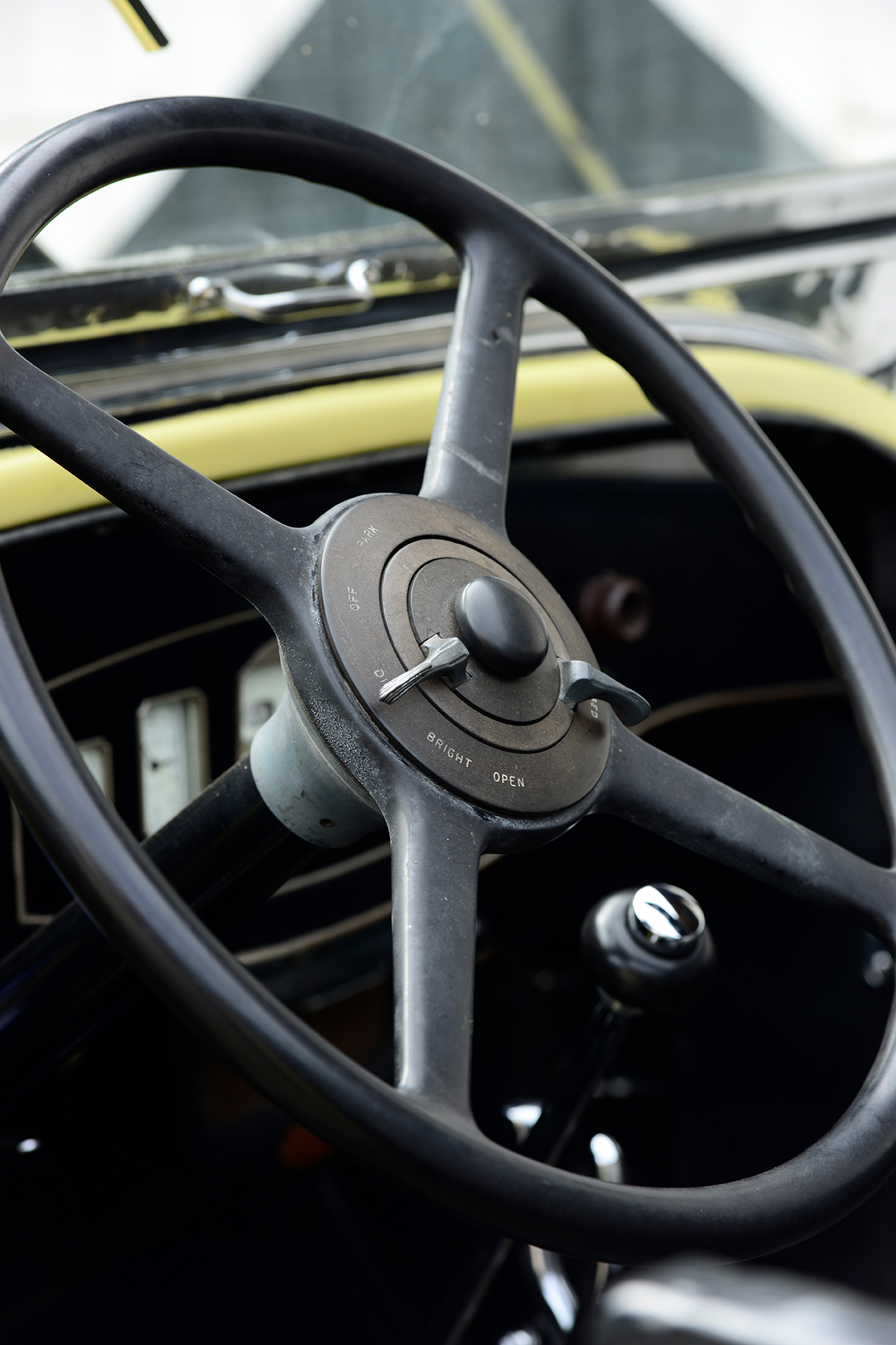 The engine starts without complaint, the gearbox still shifts perfectly. The doors open easily, the top folds beautifully. It is almost unbelievable how good condition this Pierce Arrow is in. What's more, this vehicle is simply beautiful and richly blessed with design details.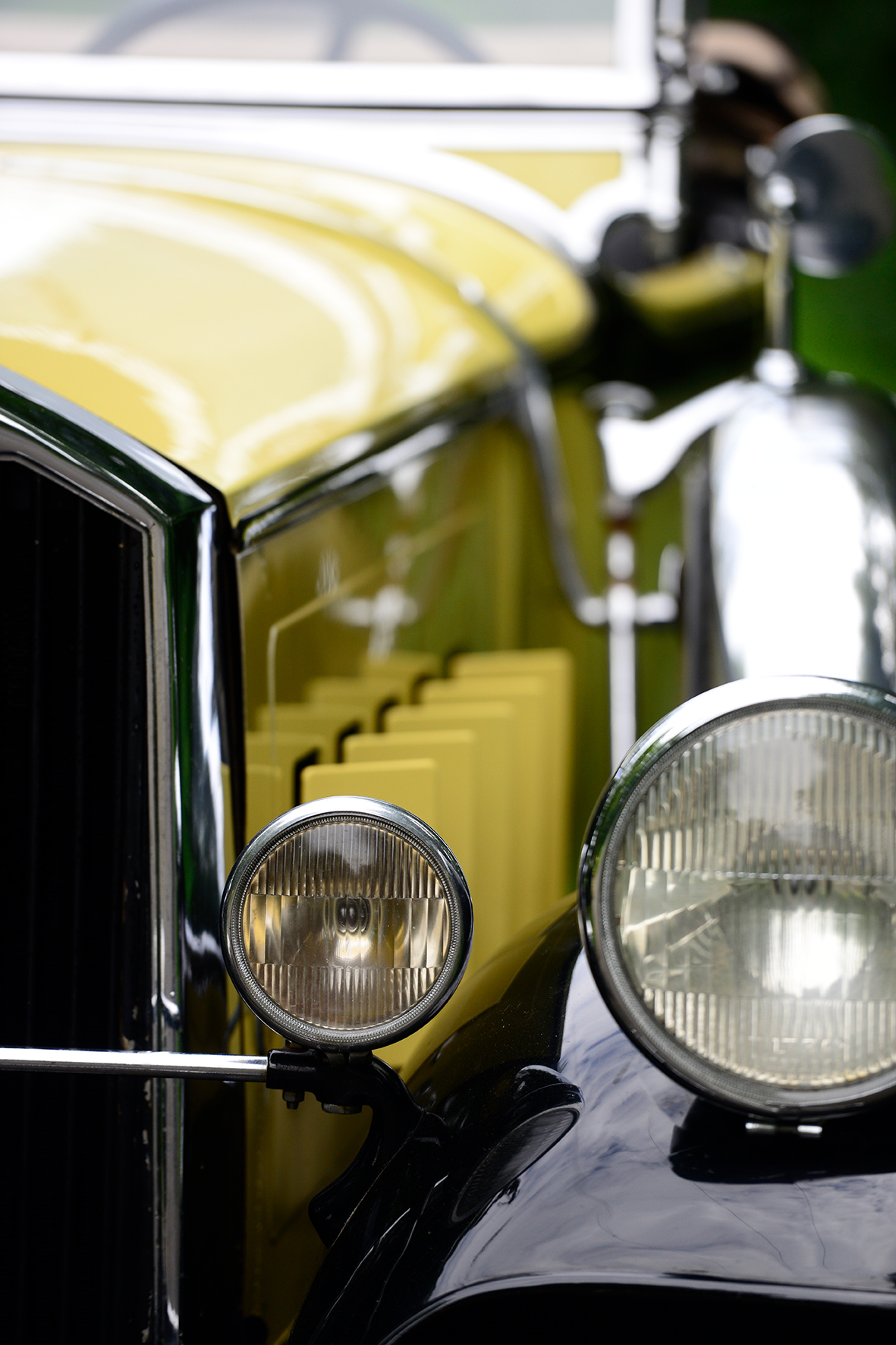 I had the honor and pleasure of photographing this Pierce Arrow A43 Roadster and while pre-war cars are not my favorite subjects, this vehicle immediately drew my attention.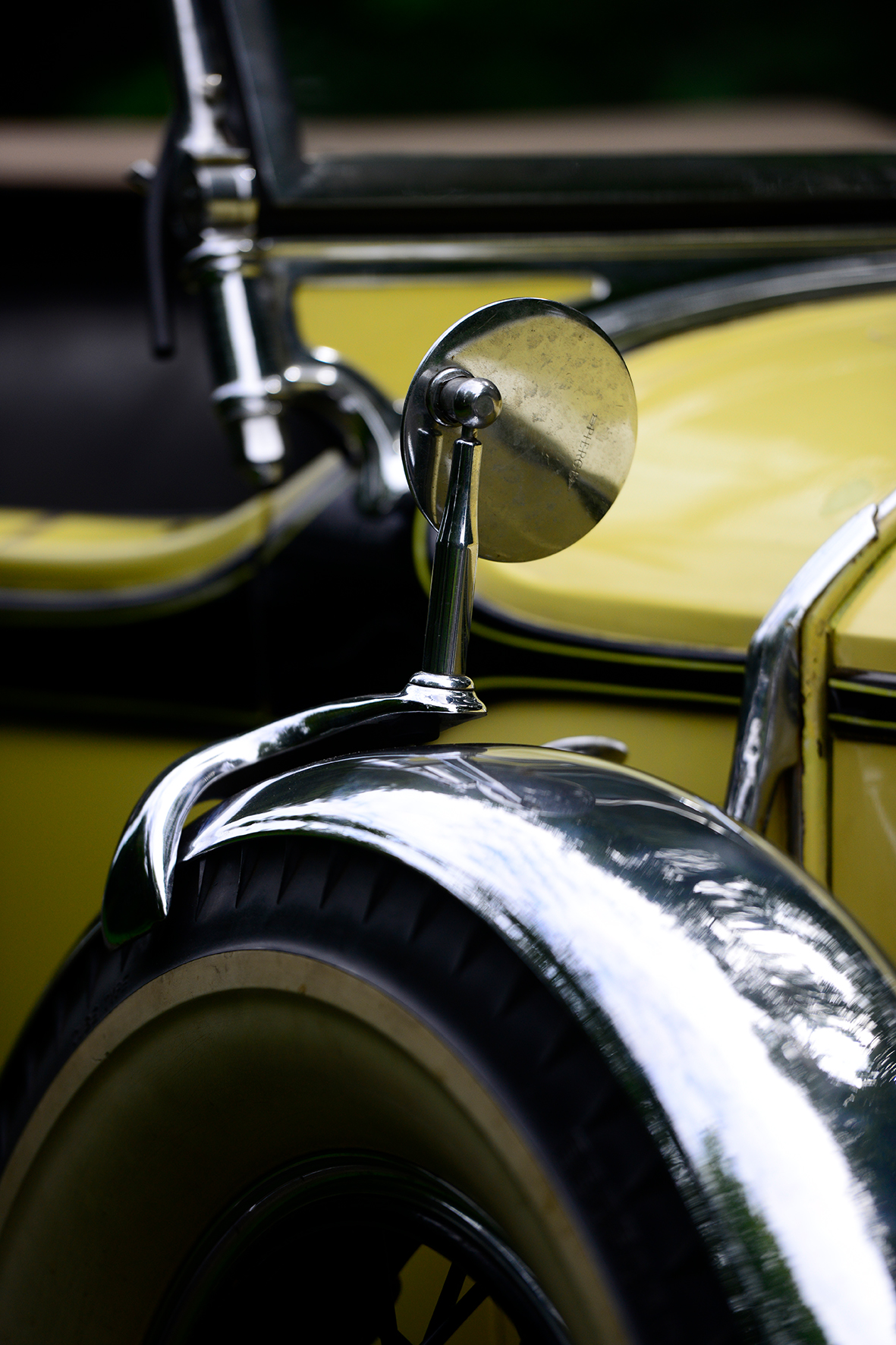 In almost every little detail you can see that the Pierce Arrow Motor Car Company put a lot of work and ideas into the development of this roadster. Everything about this masterpiece makes sense and serves its purpose, everything is also very well crafted and obviously very durable. And although this Pierce Arrow is already 92 years old, he has an almost timeless beauty and charisma.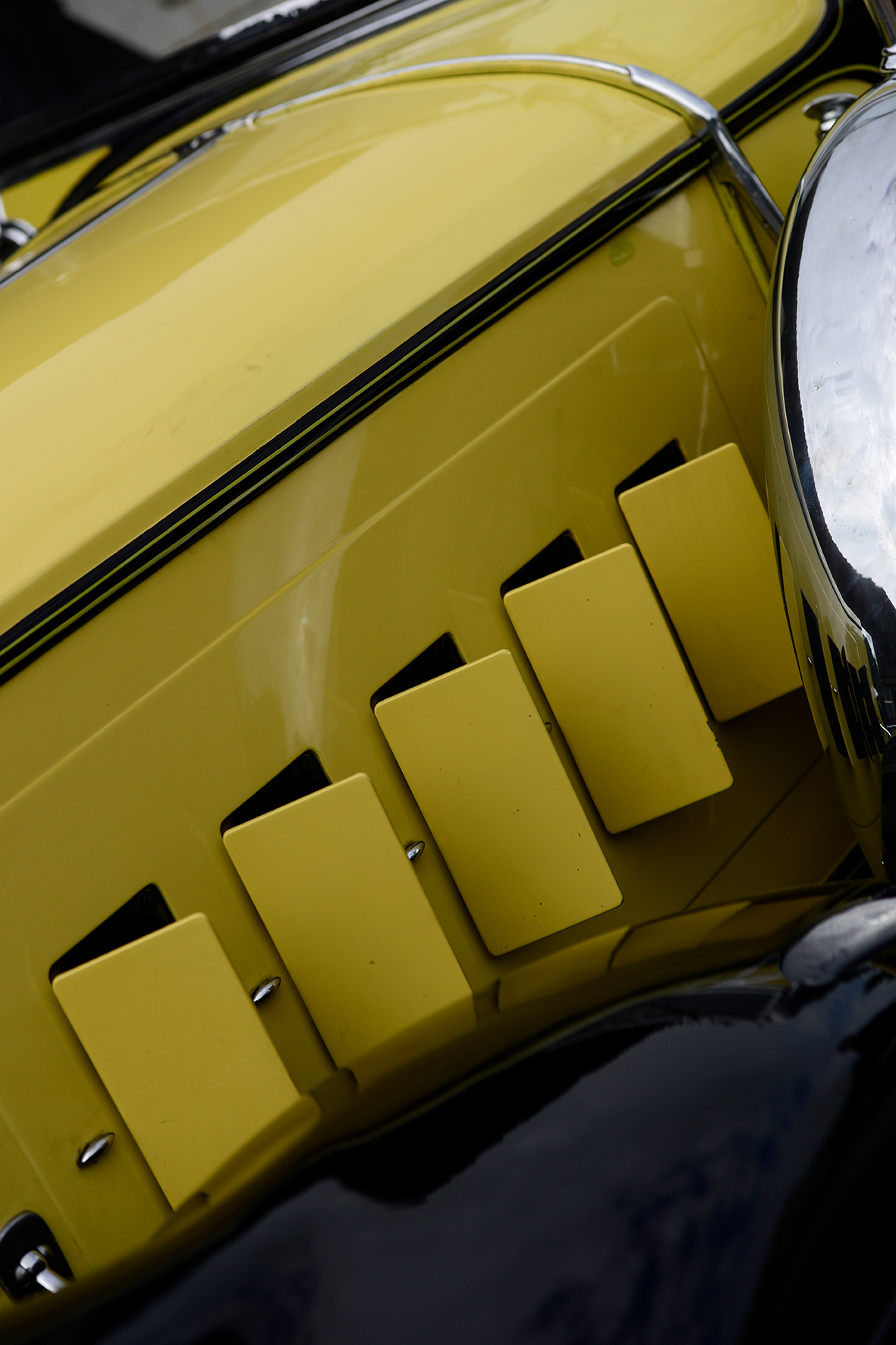 The Pierce Arrow A43 is actually a two-seater roadster, but if you take a closer look you will find an additional and fold-out bench seat in the rear area, where you were sitting outdoors, but still very comfortably.
The La Cochera Classica collection is actually only the second owner of this complete automotive work of art. The first owner was Erich Haub, the grandfather of the later Tengelmann boss Karl-Erivan Haub. Erich Haub and his wife Elisabeth undertook extensive journeys with the Pierce Arrow, for example they drove together to Taormina in April 1938. So the Pierce Arrow was owned by the Haub family for decades.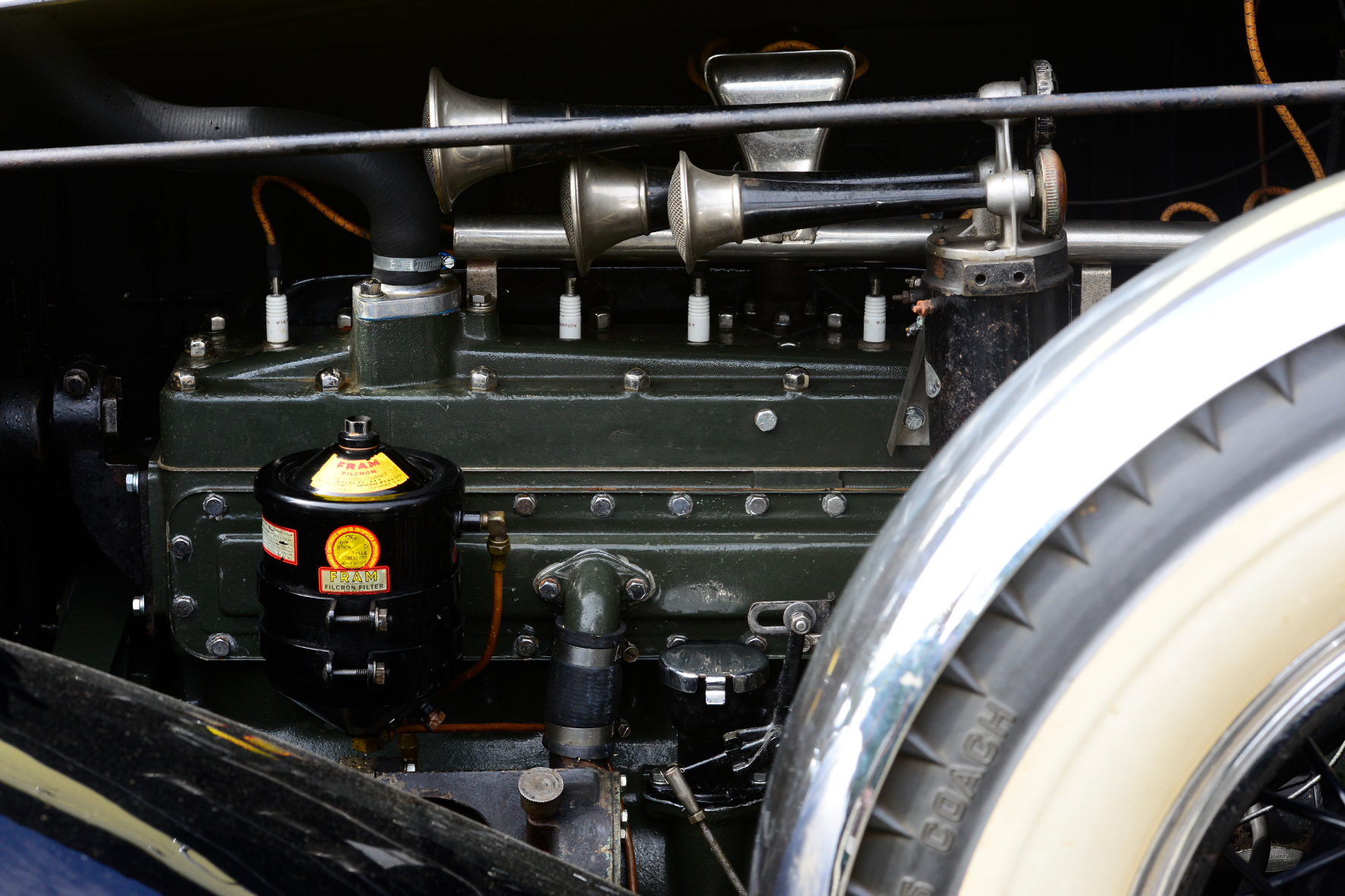 It was only after the sudden disappearance of Karl-Erivan Haub and Mr. Haub's death declaration three years later that the opportunity arose to acquire this vehicle. And, one can very well say that this "family car" is now in very good hands again, in the extensive La Cochera Classica collection.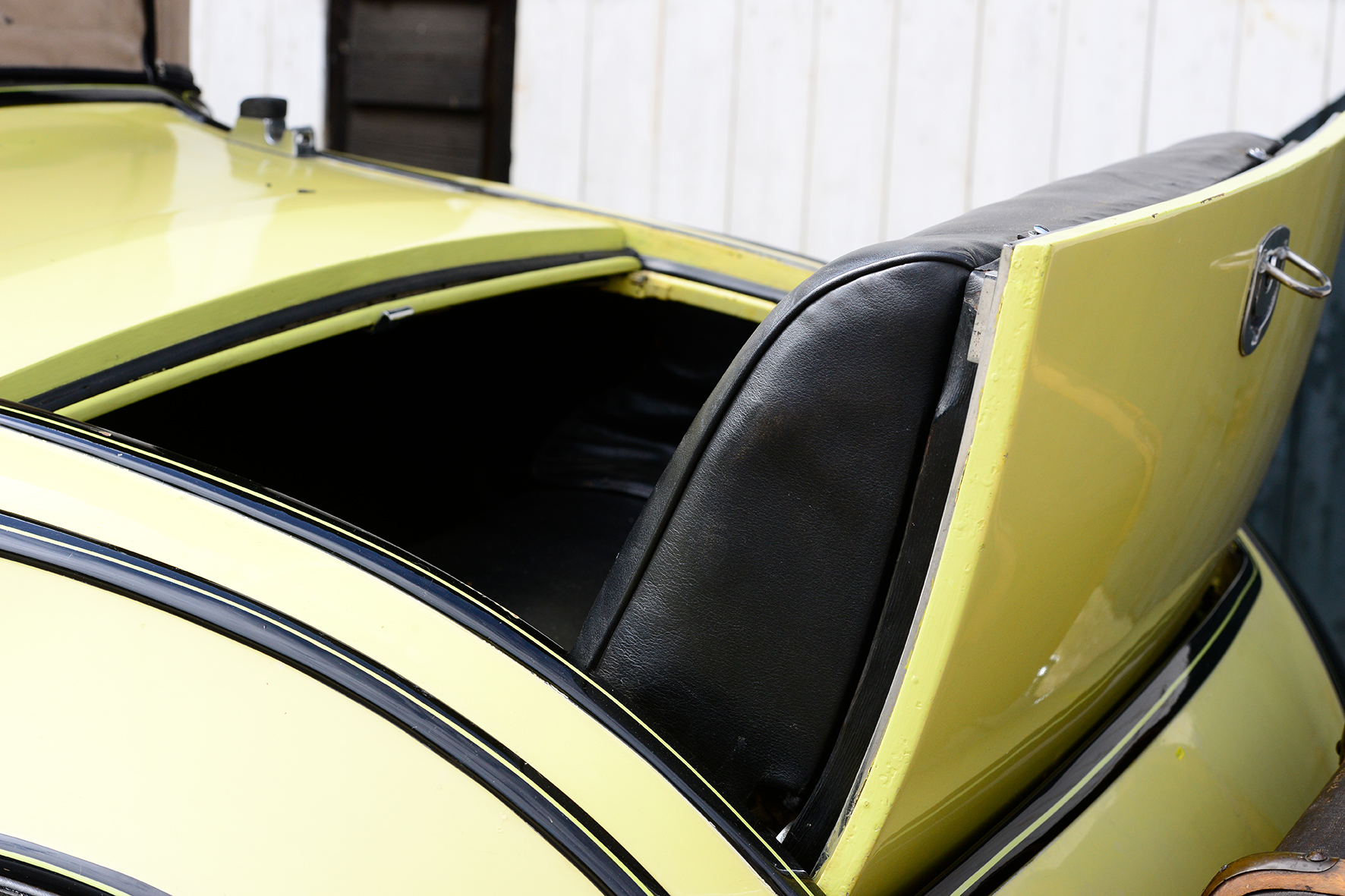 They also appreciate the history and origins of this Pierce Arrow and they lovingly take care of the preservation of this automotive icon.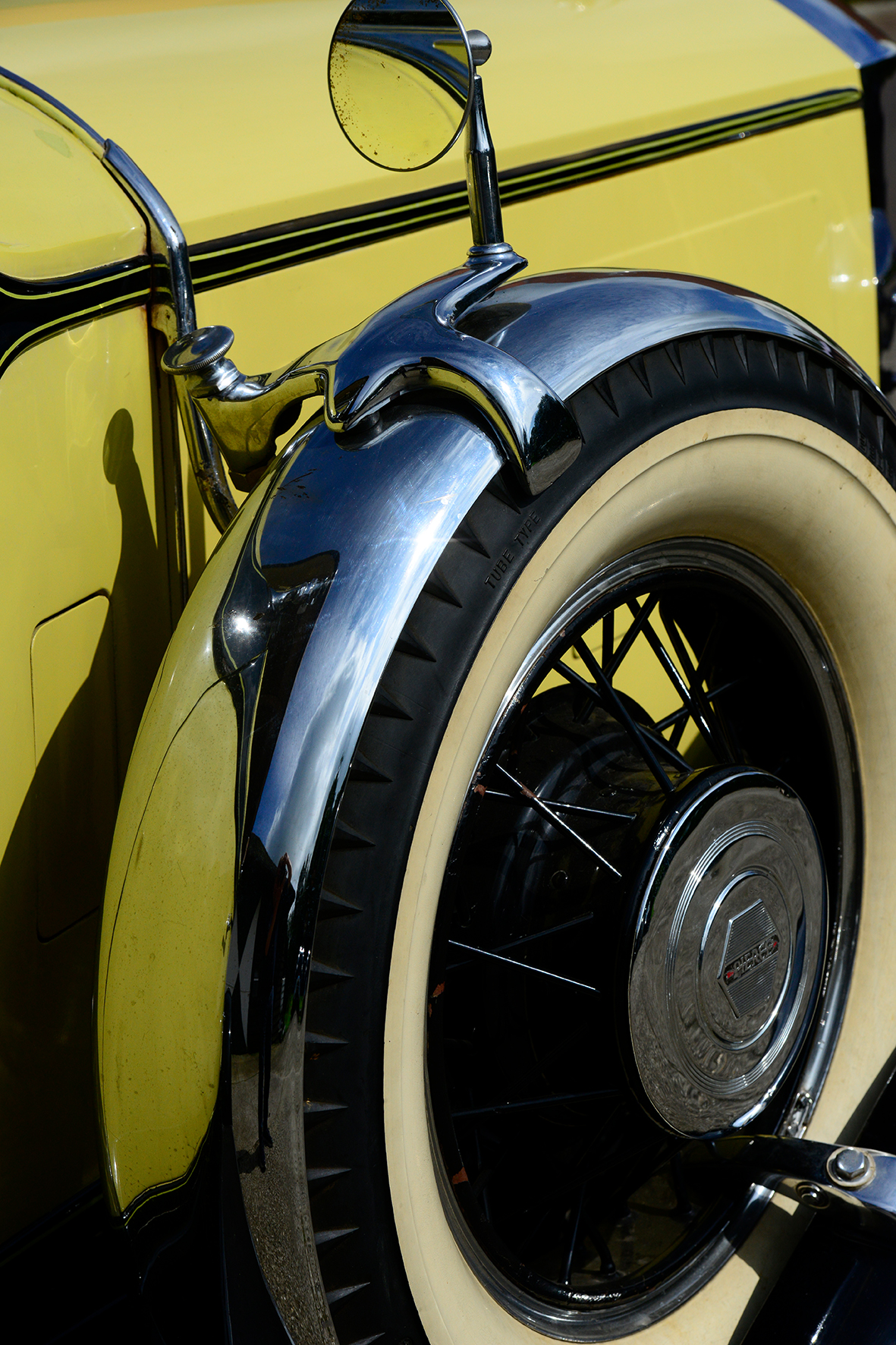 A very remarkable feature of this trend-setting Pierce Arrow A43 Roadster is that it features a steering wheel-controlled headlight for the first time. So it was not Citroen with its DS19 that invented this very practical design detail, but rather the Pierce Arrow Motor Car Company.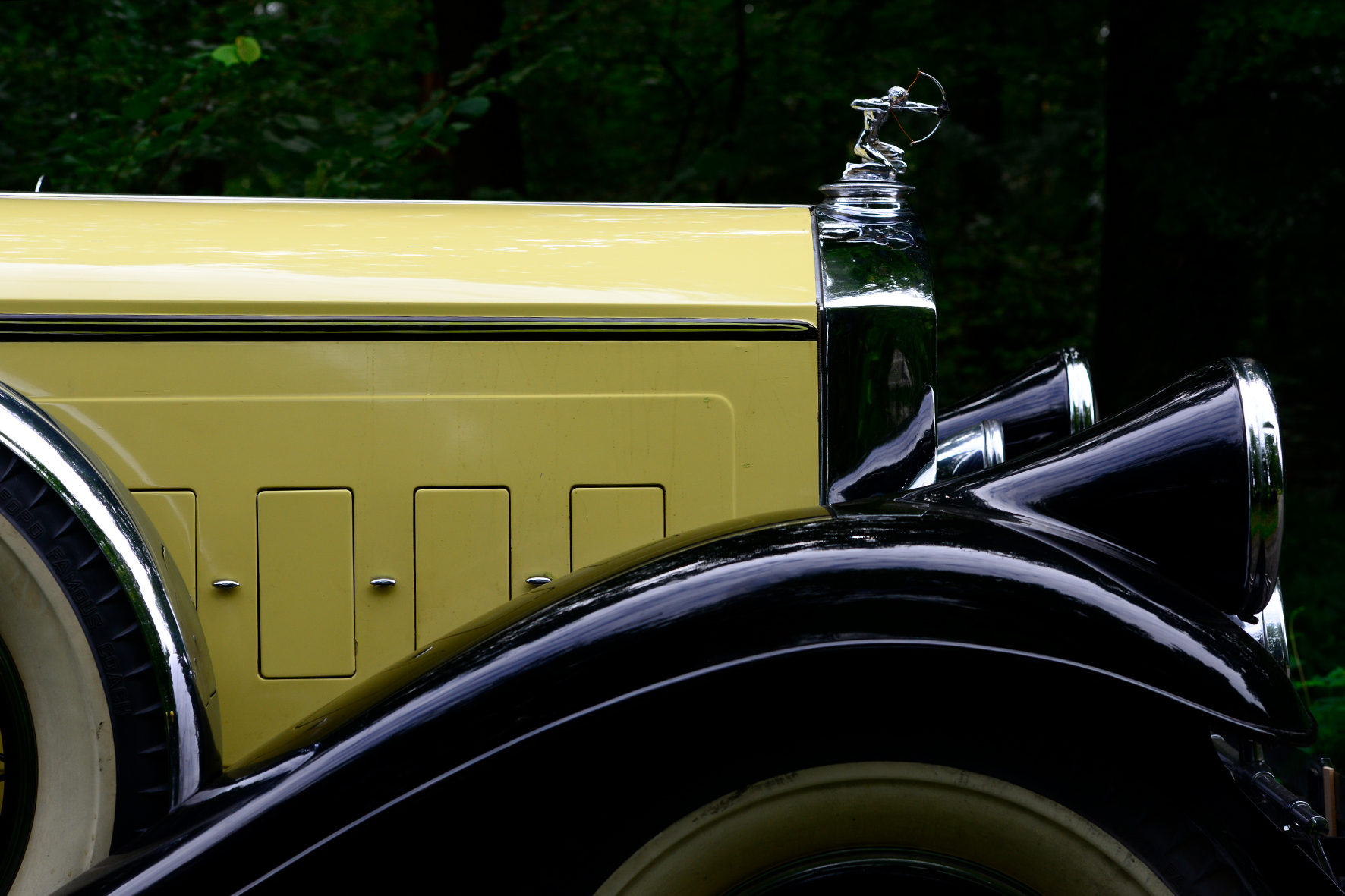 For me as a photographer, it was extremely exciting to discover this vehicle through the lens of my camera. I kept finding new motifs and details that I simply had to photograph. The overall body lines are very well designed and proportionately balanced, both with the roof up and closed, the side view is stunning. Even if the Pierce Arrow is quite large, it still has a sporty, rapid side line.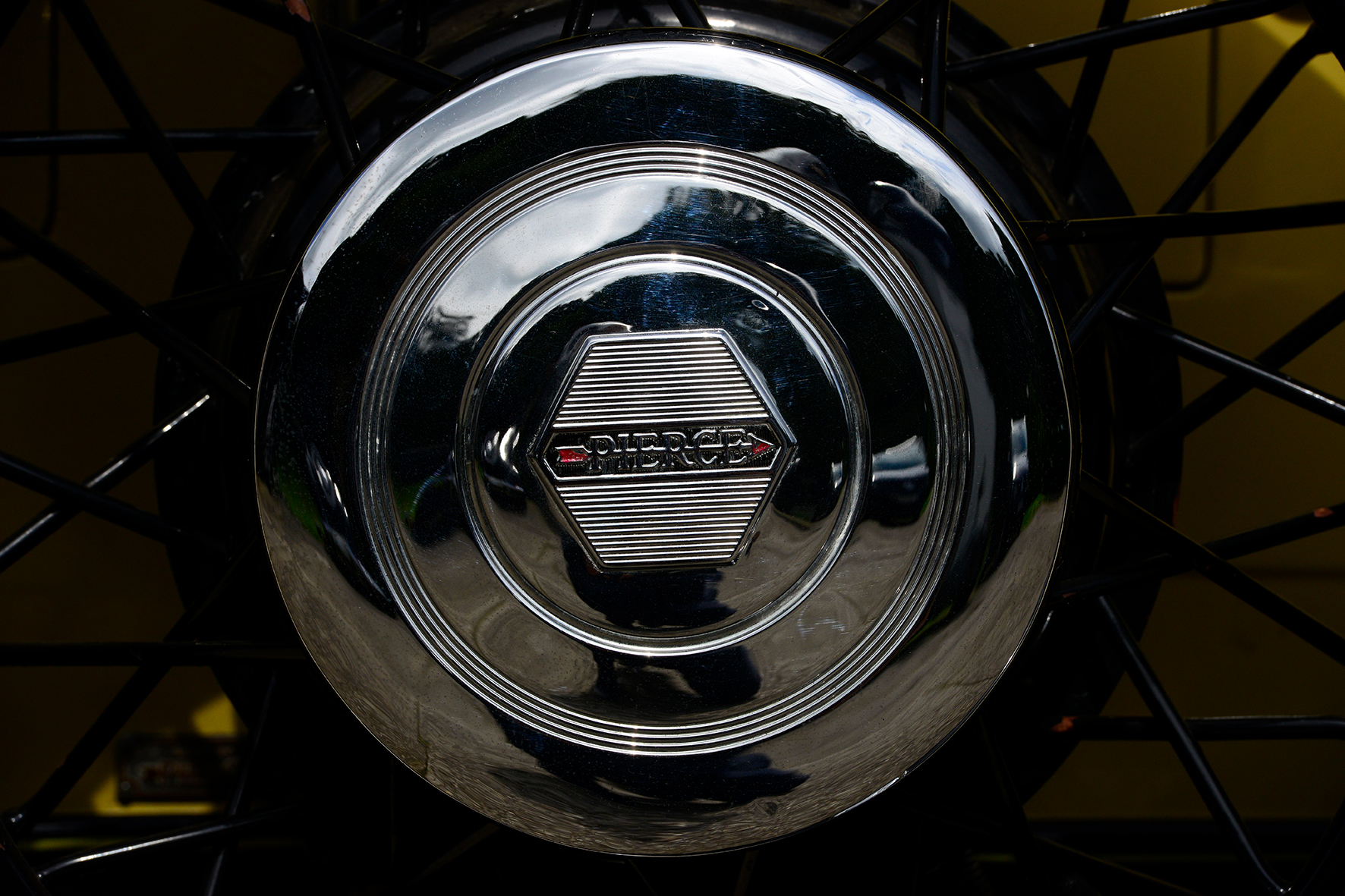 From all sides, front and back – the Pierce Arrow A43 lines are always very balanced – it's just beautiful to look at.
But, see for yourself – this exceptional and perhaps not so well-known American car is worth every look.
Find out more about this exceptional vehicle on la-cochera-classica.de.
Photos by Ralph Lüker.