The Original Cabin Aurora Borealis is a limited-edition take on one of the most iconic luggage designs of all time.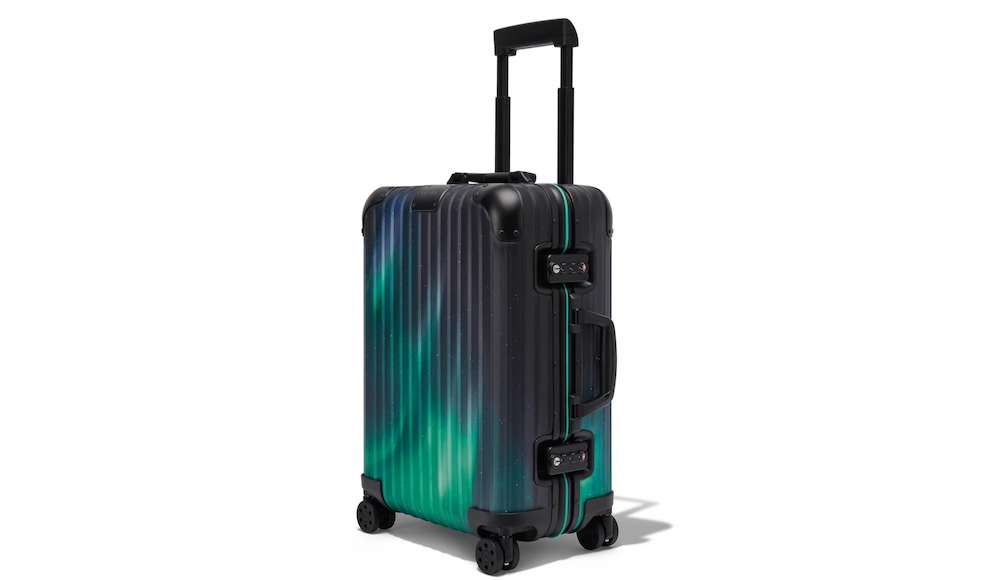 In a tribute to the stunning natural phenomenon of the Aurora Borealis, the suitcase features an eye-catching pattern in vibrant greens and violets against the backdrop of black aluminium. Together, the pattern and the shell's sheen create an optical illusion of light reflecting on the surface, mimicking the effect of the natural phenomenon in the sky.
With only 1000 numbered models manufactured, this exclusive design promises to become a collector's item.
Made in Köln, Germany, the Original Cabin Aurora Borealis showcases RIMOWA's technical expertise. Includes a complimentary leather luggage tag and a sticker.
Click here for further information
more information: rimowa.com
---