Tom Gädtke's love for Porsche is very special. In over ten years, he has turned "Onassis" into an internationally renowned and truly unique success story.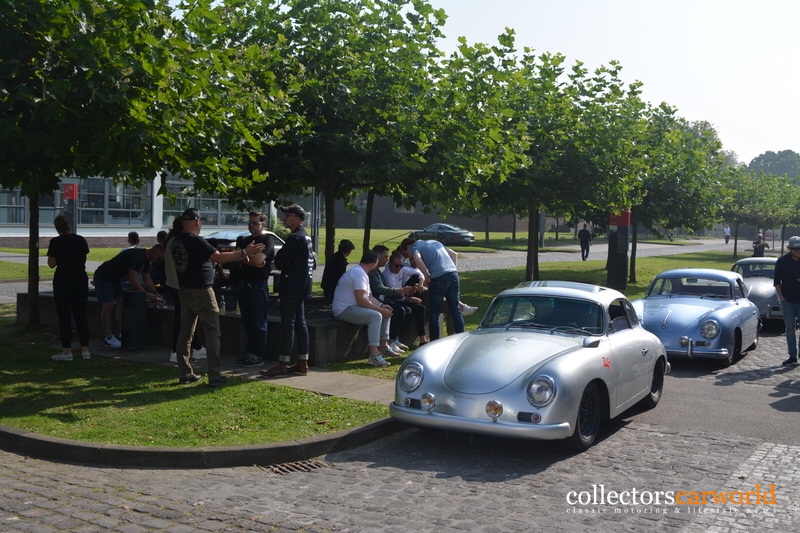 Events such as this weekends "Weltausstellung" on the Mies van der Rohe Campus in Krefeld, the Porsche magazine "Sight" and his own film production are all part of this. Porsche has become his purpose in life. Onassis Porsche "is not just a car club" , is simply an attitude to life.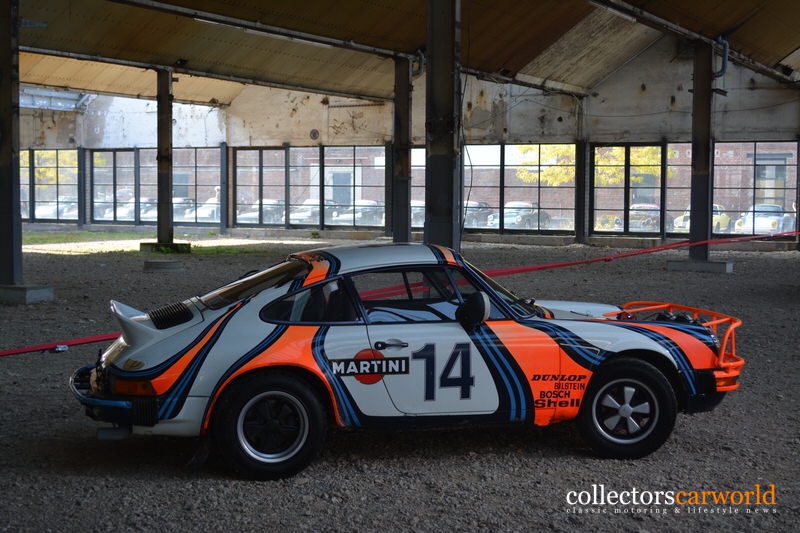 It all began with Onassis "Tunnel Runs"
The first Onassis "Tunnel Run" was a nightly meeting for only 18 cars to inhale the unmistakable sound of Porsche boxer engines – in the tunnels of the Ruhr region. Tom comes from Recklinghausen, where he studied automotive engineering in Bochum. Tom's best friend was already restoring Porsches and so Tom left his job to repair classic air-cooled cars together and, above all, to design individual models.He continued with the "Tunnel Runs" and by 2019 the small beginnings had grown to over 300 vehicles.
"Streetart.Motorsport" – Festivals like no other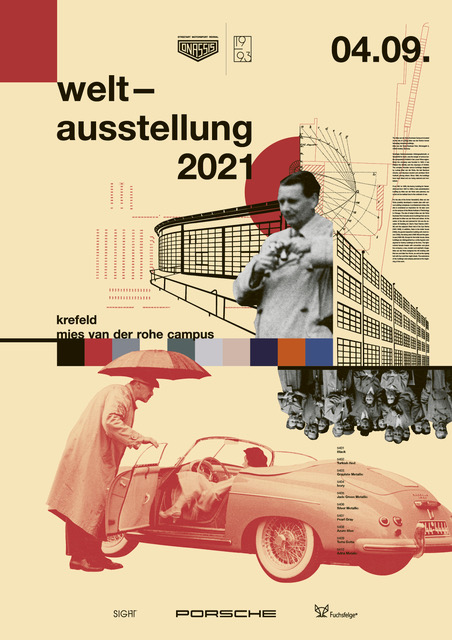 In the meantime, they have become real "Streetart.Motorsport" festivals. Each event has a very unique character due to the special venue. For Tom, it's still about meeting like-minded people instead of showing off cars. You feel a wonderful vibe at the events. This was the case last year with "Airtimes" at the small airport in Mülheim /Ruhr as well as now in Krefeld at the Mies van der Rohe Campus.
The campus is located on the former industrial site of VerseidAG, the Vereinigte Seidenwebereien Aktiengesellschaft. This was a merger of various textile companies in Krefeld in the Lower Rhine region. Since the company was founded in 1920, it has shaped the cityscape of Krefeld. The complex includes various buildings that were planned by Ludwig Mies van der Rohe, the last Bauhaus director, and Bauhaus student and architect Erich Holthoff, among others. The buildings have been listed since 1999 and are being restored and revitalised as a business park. The textile and silk industry has a long tradition in Krefeld. Since the 18th century, the city has been known for its silk far beyond Germany. Even Napoleon and Frederick the Great wore silk from the Lower Rhine. The architecture of the city was geared to silk production, right down to the residential buildings. Long and narrow houses with large windows were built for the special handlooms. A large part of Krefeld's population was employed in textile production. The city's motto, "A city like velvet and silk", also reflects this bond even today.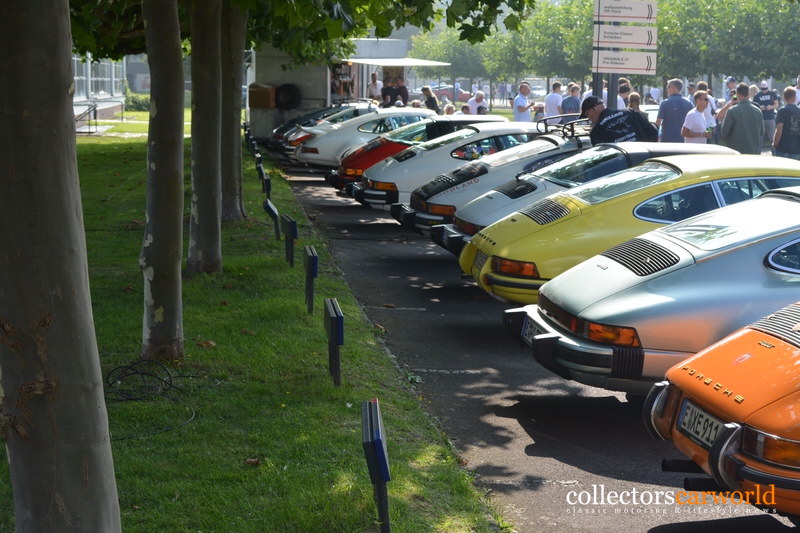 Weltausstellung 2021 was an exceptional event last Saturday. A big family gets together, you hear live music, there are badass Porsches of all kinds, cool drinks, individualists, no busybodies and, as a reward, royal weather. It's a meeting among friends, without commercialism and know-it-alls. Tom has created something that doesn't really exist anymore. Memories of California Dreamin, uncomplicated events from the 60s, out of the daily stress and always the unique air-cooled engine noise in the background. An addiction to life.
It simply doesn't get any more beautiful than this. Thank you, Tom !