Amalgam Collection are delighted to have been given access by Ferrari to a small number of the Ferrari Monza SP1/SP2 Limited Edition Book, allowing us to offer our customers the opportunity to acquire a richly documented slice into Ferrari automotive history. This extraordinary coffee table book celebrates a fresh but already iconic Ferrari car, chronicling the inspiration, evolution and creation of the Monza SP1/SP2: the first model in the prestigious Icona series.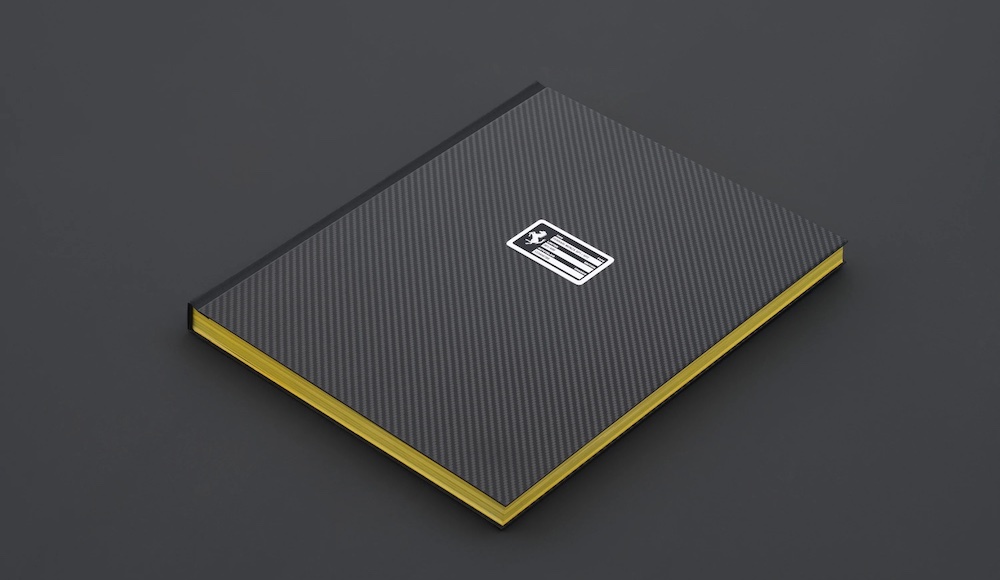 With the creation and editorial process fully supervised by Ferrari's design team, the book details the journey from the earliest design sketches to the emergence of this magnificent car onto the roads. Previously unpublished images and exclusive articles reveal unknown details about the Monza SP1/SP2, a car with a unique background and design DNA drawn from Ferrari's rich history. The book features insights into its design, production and debut on the road, and traces the entire history of Ferrari, from the first races in the 1950s to the drivers who were responsible for its most important victories.
Like the car itself this beautifully presented and bound book is limited to just 499 copies worldwide, and will appeal deeply to Ferrari owners and collectors alike. The book is printed on the finest eco-friendly Italian paper with a wealth of details that celebrate the Monza SP1/SP2: the carbon-fibre binding, the spine in the same leather used for some of the cockpit details, and a beautiful aluminium case lined entirely in Alcantara®. The book also contains a double page spread personally signed by members of the car's production team, and a plate bearing the number 001/499 for all copies and the last six chassis numbers of the first Monza produced.
The Ferrari Monza SP1/SP2 Limited Edition Book is limited to just 499 copies. Please note that due to the size and weight of this book, the Ferrari Monza SP1/SP2 Limited Edition Book is located in the same shipping rates category as our 1:18 scale models.
Specifications: 260 pages; 34x42cm; matt and glossy, chlorine-free, acid-free and FSC-certified paper; wrinkle leather binding ("effetto raggrinzante"), four-colour HD printing plus four Pantone colours (plant-based ink); water-based matt varnish, water-based gloss varnish and UV gloss varnish on certain pages.
Cover and cover materials: cover made of 2 sheets of 2 mm glossy carbon fibre; back is made of black leather binding with creased effect; the case is aluminium with Alcantara® lining and features a 30 mm metal prancing horse applique on the back; VIN plate on the cover is a replica of those found on Ferrari engines and measures 8.2×4.6cm.
Click here for further information
more information: amalgamcollection.com
---