To be exact, today we step back in time to 1964. The year TIME magazine choose Martin Luther King as 'Man of the year' of '63, a military coup in Brazil happened to threw over the government, Spain wins the european soccer championship beating the sovjet-union with 2-1, Cassius Clay becomes Muhammed Ali and one of the most famous cars was born: the Ford Mustang. And today, I took one of these first gen Mustangs out for a photoshoot.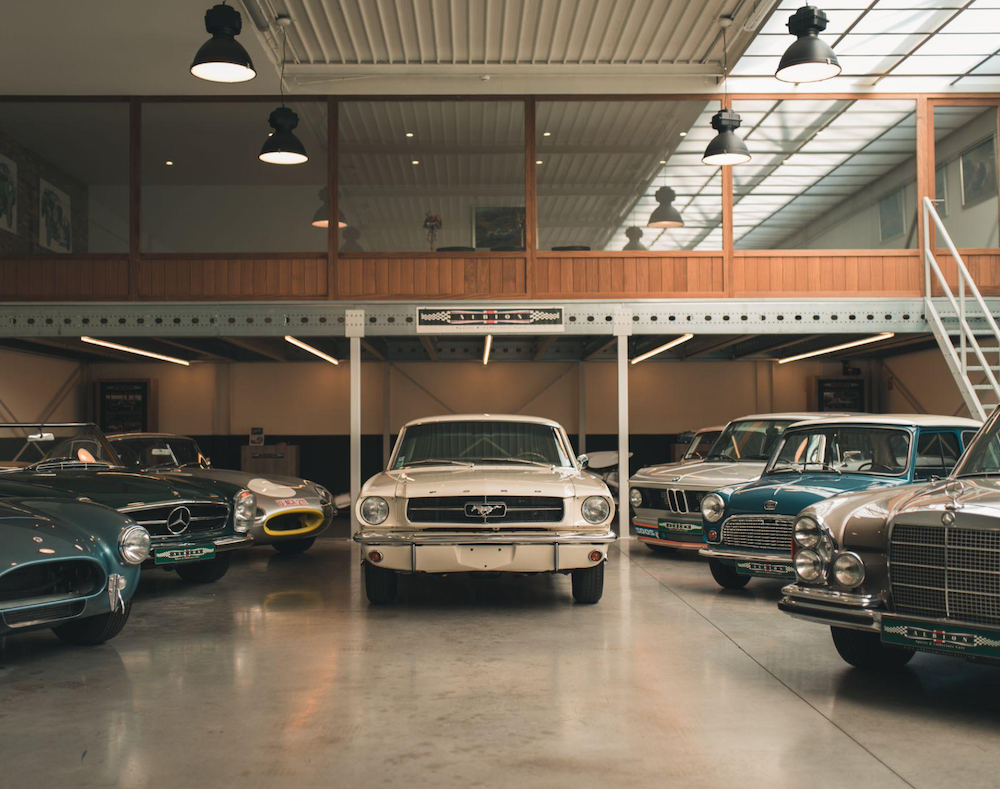 So, when I visited Koen from Albion a while ago, we took some cars out on the parking lot to snap photos of some cars he had in stock. However, I was not pleased with the results, so we picked another date and this time, we took them out of the relatively boring parking lot, into the wide open roads.
Let's Go Back To The '60s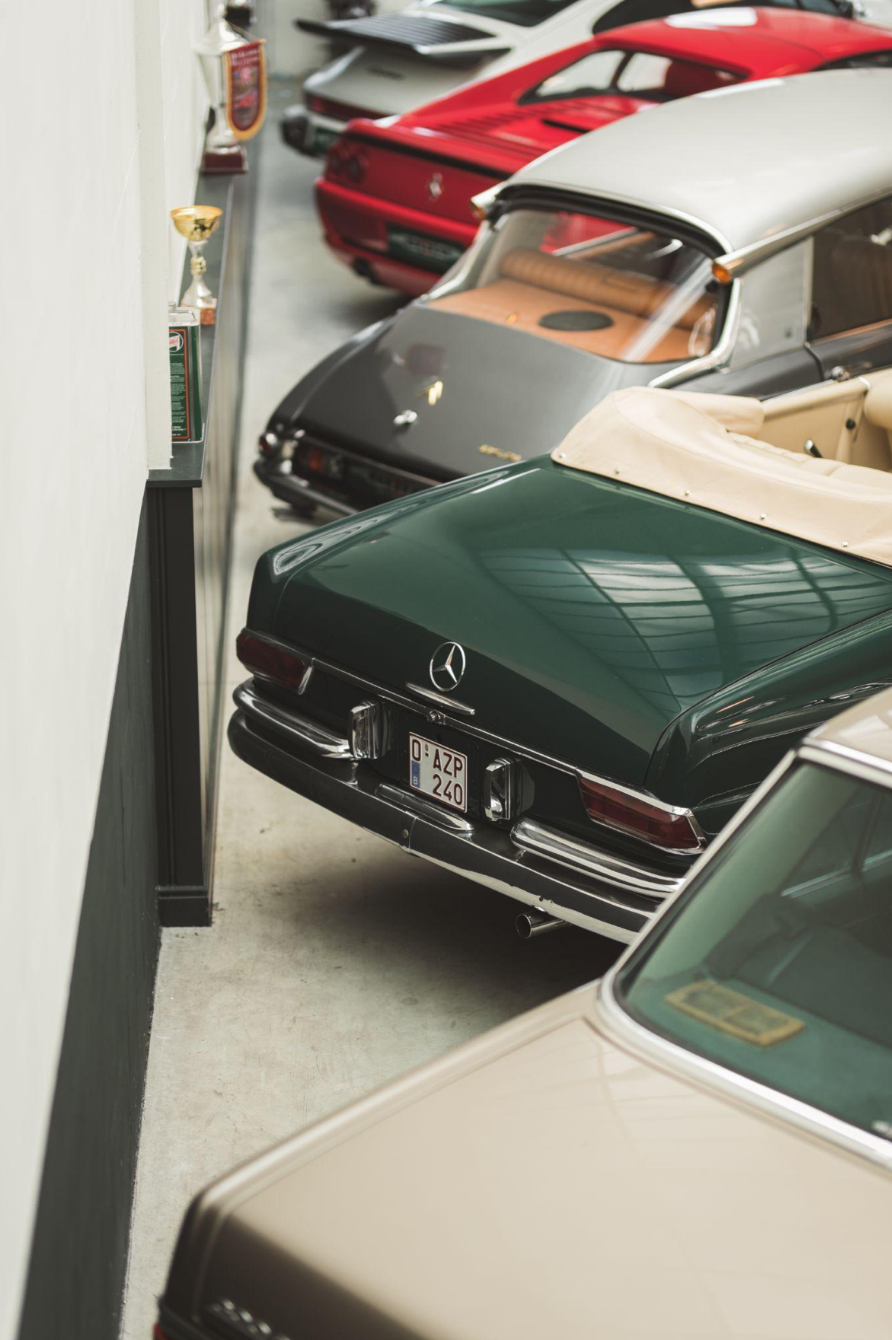 Yes that is correct, I said 'them' as in multiple cars because besides the Mustang, we also went for a spin in a Mercedes-Benz 220SE. At first sight, it's just a beautiful, green classic Benz, however, this very example has a very cool story. More about that car further on. But now, let's focus on the Mustang first.
The Ford Mustang – a car we all know – is one of the most sold cars. Ever! With over 9 million units sold it's a car that doesn't need an introduction anymore.
However, if you like american classics, you might want to stick around and read a little bit about this beauty.
Officially, according to the VIN numbers, production of the very first Mustangs started in 1965. All mustangs were also advertised as '65 models however, in April '64, the first units already rolled off the production line. Enthusiasts named them the 1964 1⁄2 models.
But what are some differences between those 2 models you may ask? Well, from far they basically look identical but if you know where to look, then you'll find some small
differences. Details range from the exterior to the interior and also under the bonnet. Or should I say hood when talking about a Mustang? Anyway, here's a small list of 10 key differences.
●  The edges of the Hood have stiffening skirts (flanges)
●  The Mustang word on front fenders is 4-3/8″, later lengthened to 5.0″
●  The gas cap has no security cable
●  Door Locks knobs are color-keyed to interior, changed to chrome in 1965
●  The fresh air vent knob on the drivers side is marked with a White "A"
●  Instrument Cluster has Red "GEN" light (Generator), later 1965 models had Red "ALT" light (alternator)
●  Heater blower is two speed with the "OFF" position located in center
●  Passenger seat was fixed into position with no fore/aft adjustment
●  Oil dipstick is on passenger side and very long
●  Ignition coil is mounted flat on intake manifold


As you can tell, most of the differences are small and rather hard to see to the untrained eye, I was happy Koen was there to point some of these differences out! What for some is a meaningless change, as we all know to the collectors and americana officinados, it's exactly all about said details.
Also, what makes this specimen so unique is the fact it has been totally restored, just the way it rolled off the production band back in the '60s.
It has no dirt or grease anywhere, under the bonnet it looks immaculate and it even has all of the original tags and stickers the car got delivered with. From the stickers in the door jams, to the manual on the AC controller and even the label on the water pump in the engine bay! It's literally all there!






This takes us to the next car we took out that day. Besides some unique small details on a specific car – whether it's a special paint color, a specific set of wheels or when the gas cap doesn't have a security cable – another reason why collectors are willing to pay a premium for a car is a specific, unique story.
(for example, the transaxle of James Dean's crashed Porsche 550 spyder recently sold at auction for a whopping $328.000. To be sure, that's just for the transaxle, not the whole car) Anyway, let's get back on topic now.
Inside Koen's secret lair, a beautiful dark green Mercedes 220SEb cabriolet is hiding. Build in – you guessed it – 1964, this looks like your average classic Benz in good condition. Finished off in 'dunkelgrün' with tan leather interior and a black soft top, this car is beautifully specced but I'm sure it's not the only one in this specific spec out there. What makes this car special is it's history.


Originally this W111 is a US car, newly delivered to a NY dealership. Later imported in France. That's how it got in Europe and later in Koen's custody.
Now you are probably like: But Woody, what's so special about an imported car? Well let me tell you, the story revolves all about the gentleman who first took delivery of the Benz, mister Pasquale 'Pat' DiCicco.
For those who are a bit familiar with the American underworld history, and to be more precise, the Italian mob, you might have heard his name here and there. Pat was, allegedly, the right hand man of Lucky Luciano, one of the most famous mobsters in US history, first head of the Genovese crime family and New York mafia godfather.


Pat DiCicco officially was an American agent, movie producer and occasionally actor. He was married three times during his life, including actress Thelma Todd and jetset queen Gloria Vanderbilt.
However Thelma, who also had a cafe, was found dead one month later after their divorce in her car at her house. Officially her death was labeled as a carbon monoxide suicide, however it its believed that Pat has killed her because of the cafe she owned.
The cafe would have been an ideal place to launder their ill-gotten gains and was obviously a big interest of the mob.
No arrests have been made and he later on in life married Vanderbilt, whom he regularly brutally beats while having arguments, while muttering 'Thelma' over and over again. ''He would take my head and beat it against the wall' Vanderbilt later said. Leaving her with bruises and black eyes. – Yikes!
After a failed murder attempt in the '70s, Pad flees to France and takes his car – this Mercedes 22SE – with him.
He stayed in France for a while but briefly moved to Spain as well. However, in the late '70s he was fighting cancer and moved back to NY, where shortly after his arrival died of his condition. We are now 1978.
After his move back to New York, his car stayed in France where it was later sold to a well known collector who had it partially restored, keeping it original as much as possible.
This car is extremely well documented. The original export documents from NY to France and the registration in France and Spain – under his name – are still with the car. Even the original German documents when it was brand new are in the archive! If this car doesn't have a cool history, then I don't know which car has.
It is now your chance to own a real gangster-Mercedes!


The other day I came back over and we took both these beauties out.
First we took the 'Stang out to some nearby fields, then the W111 and drove it to the canals where we took the following photos.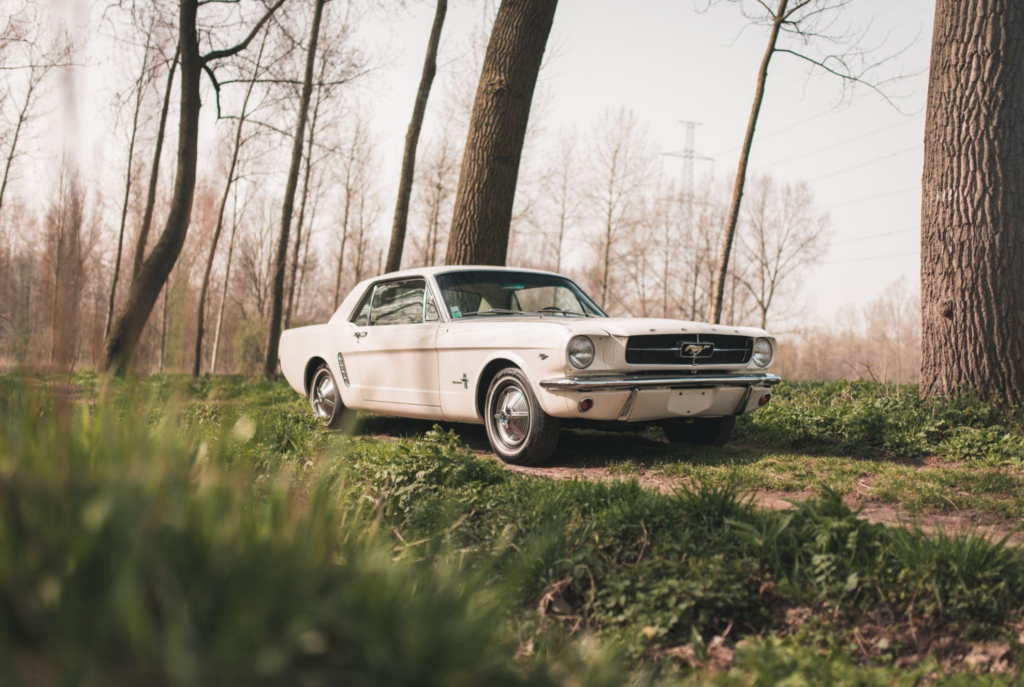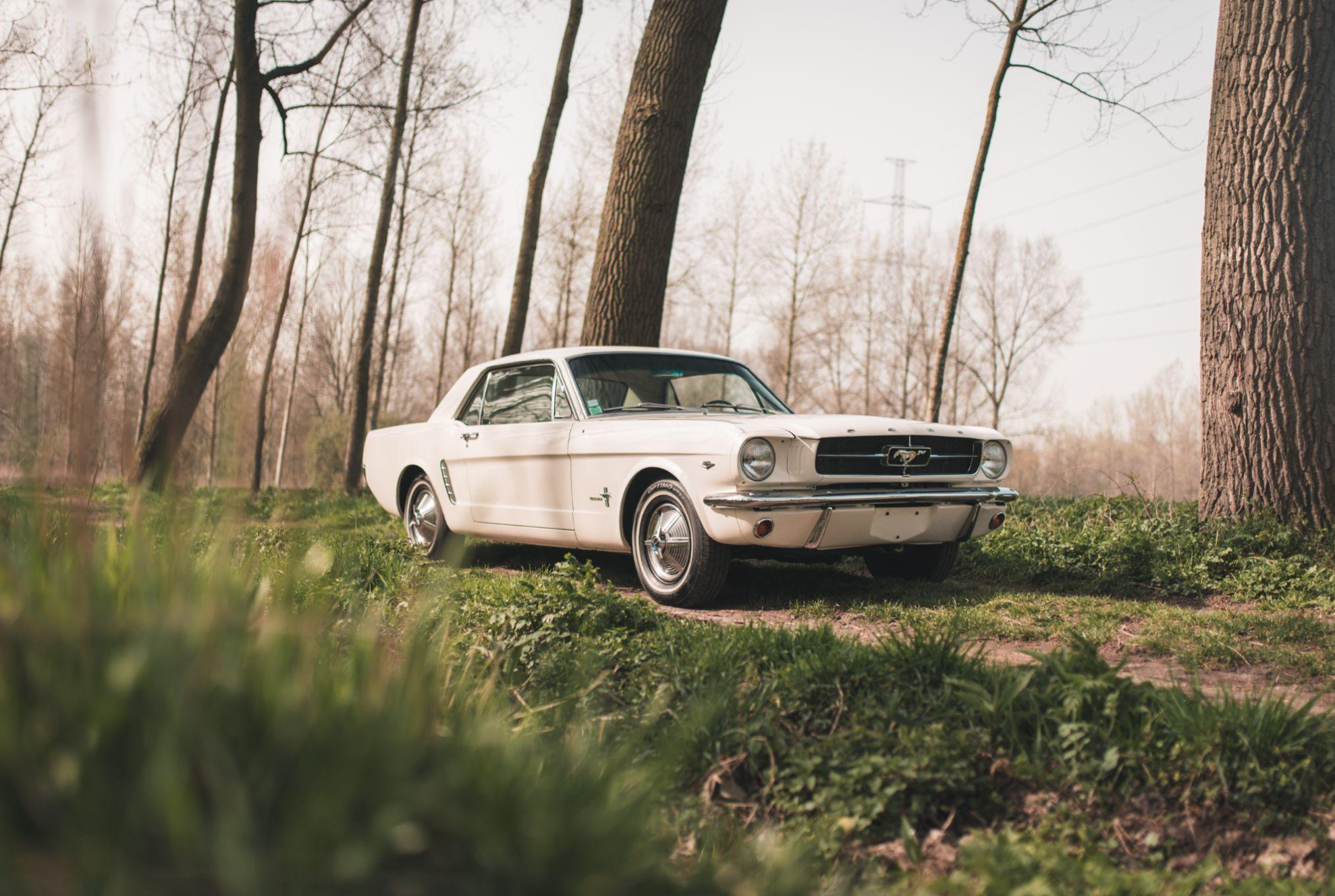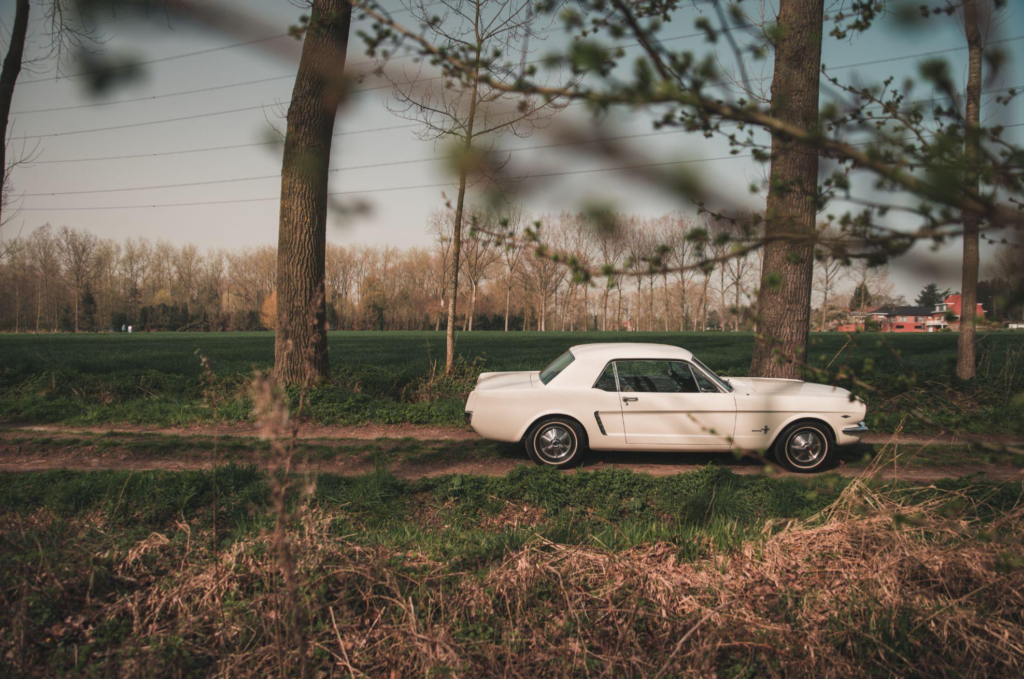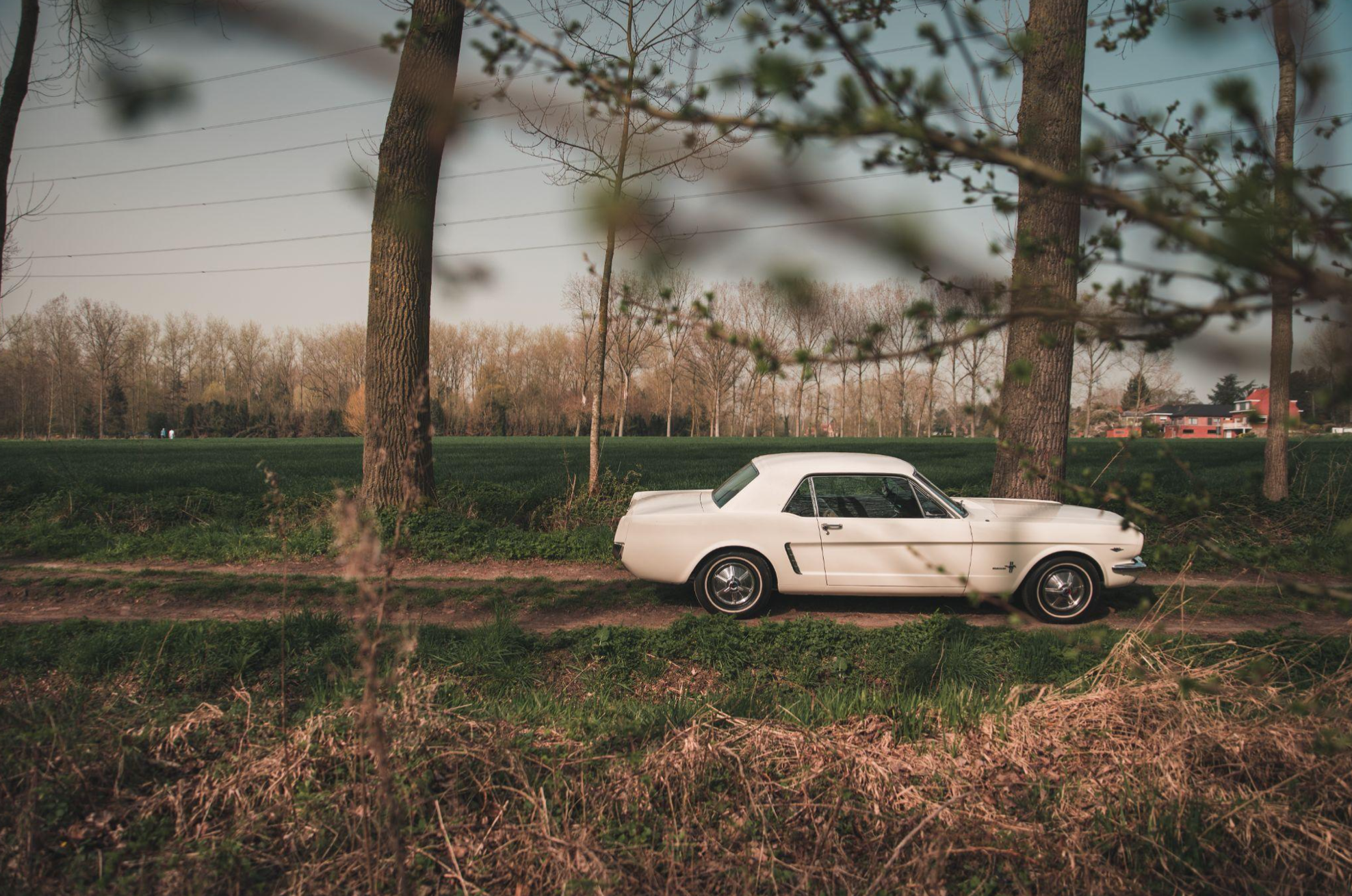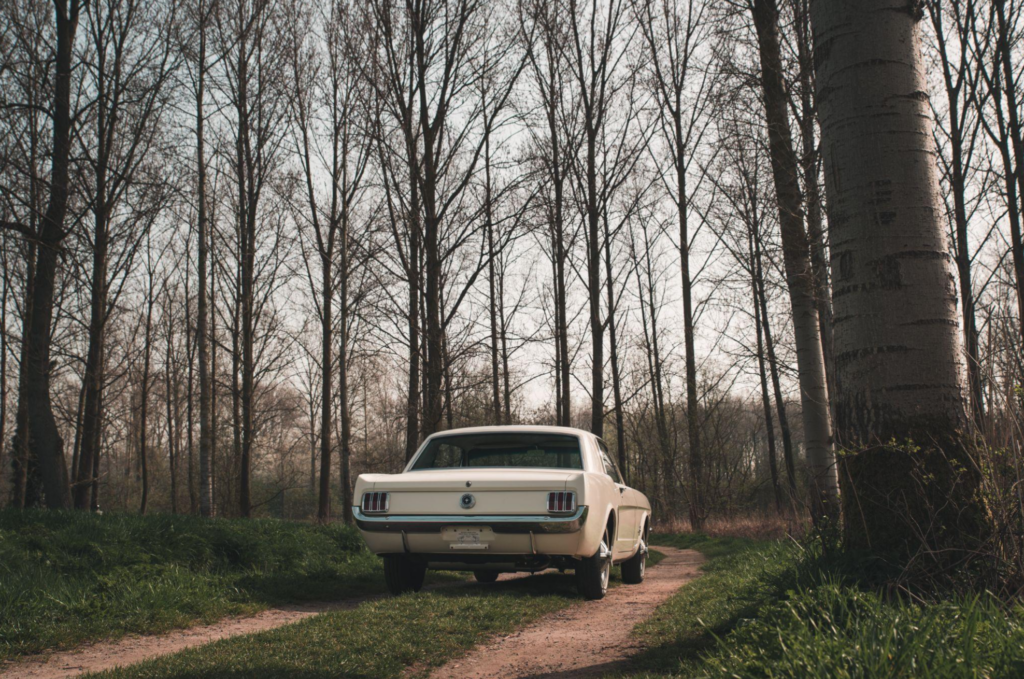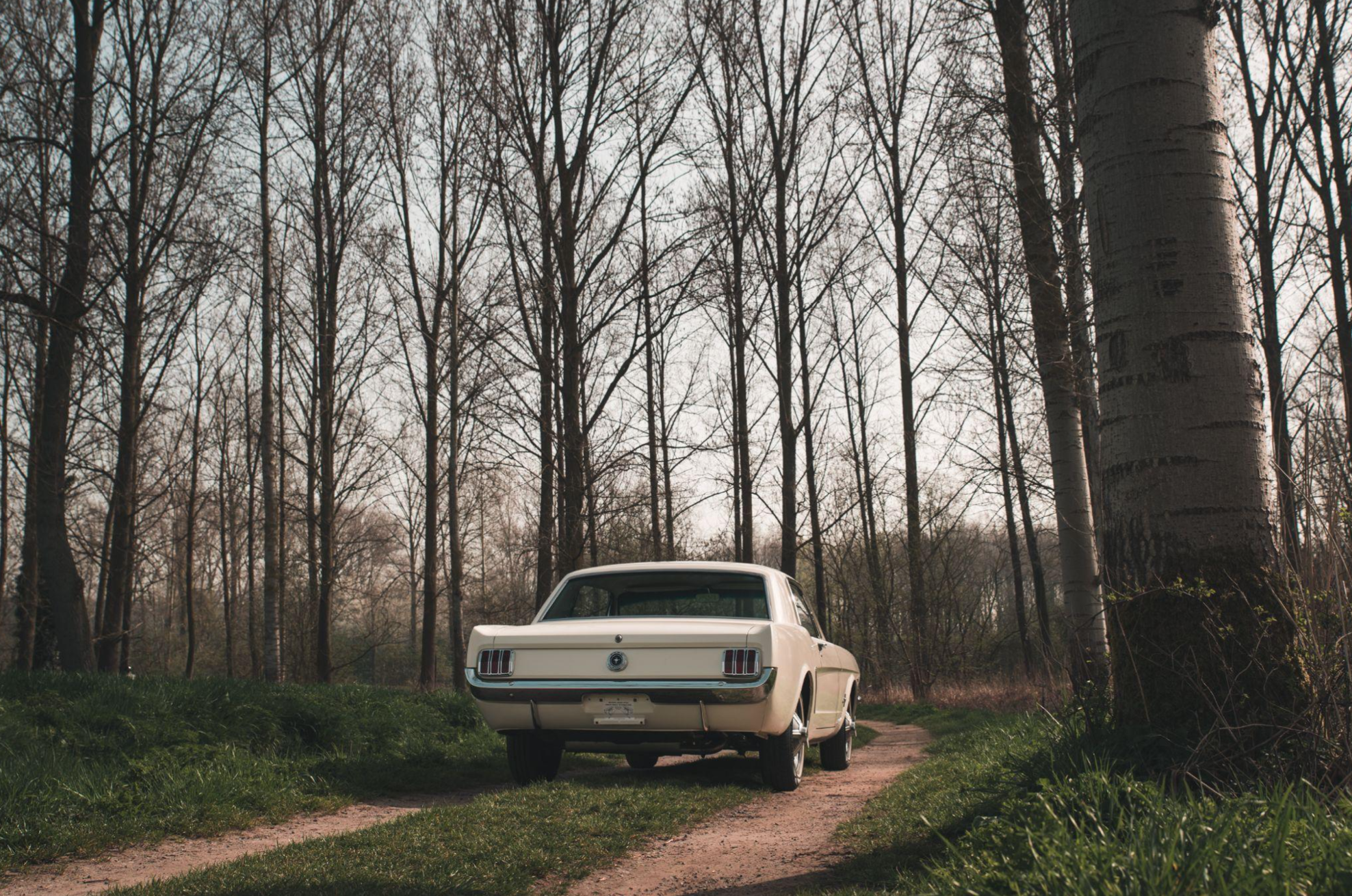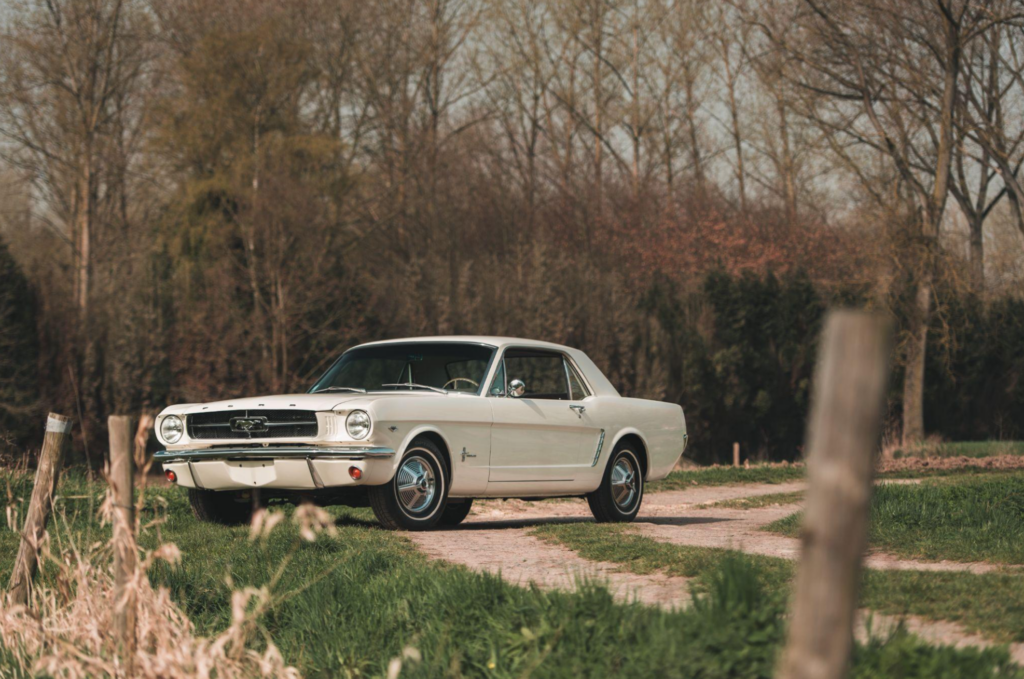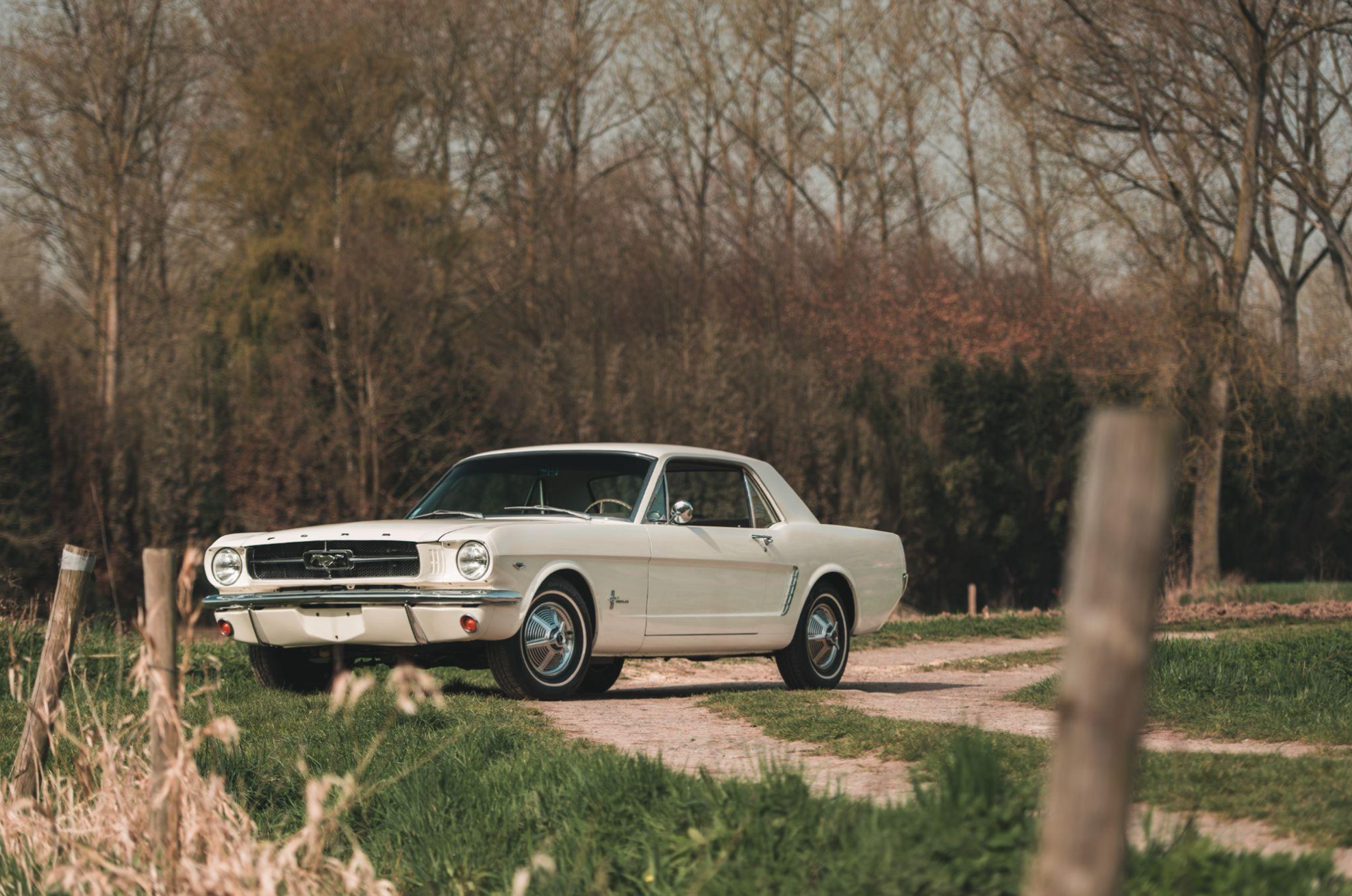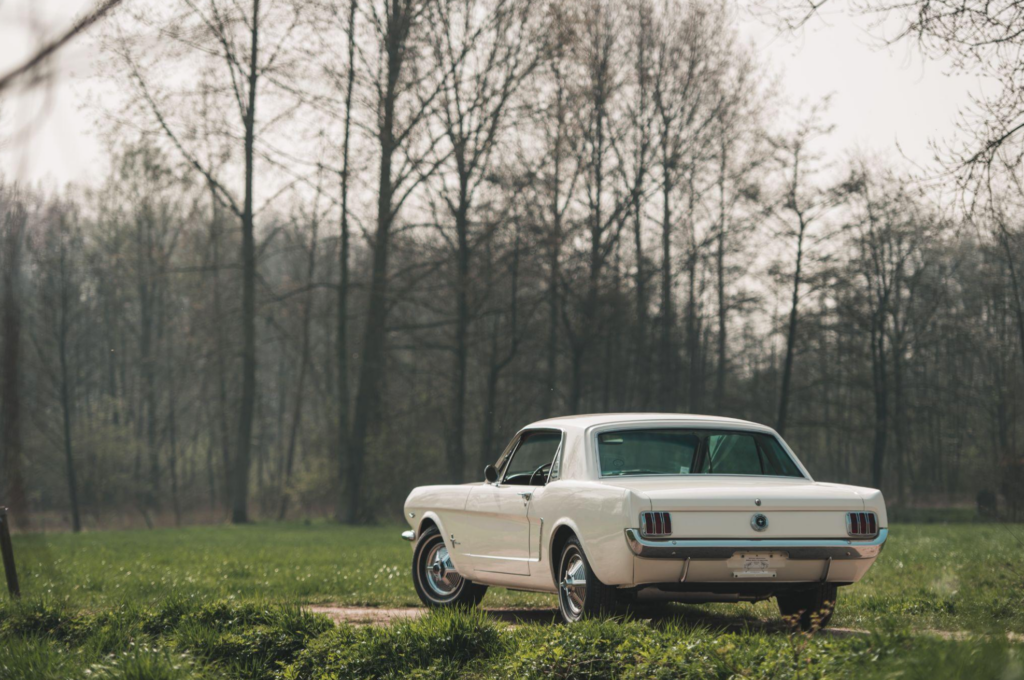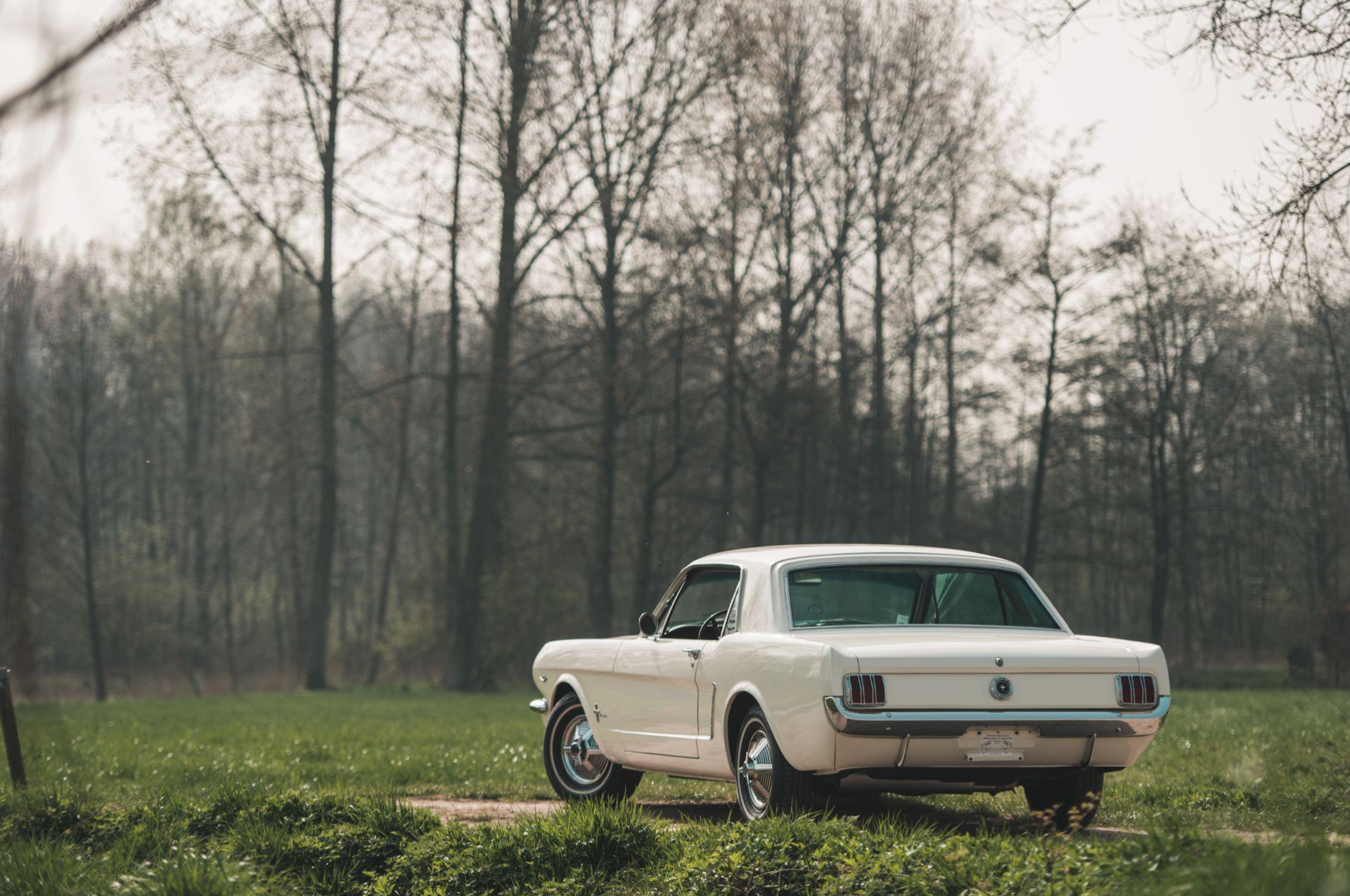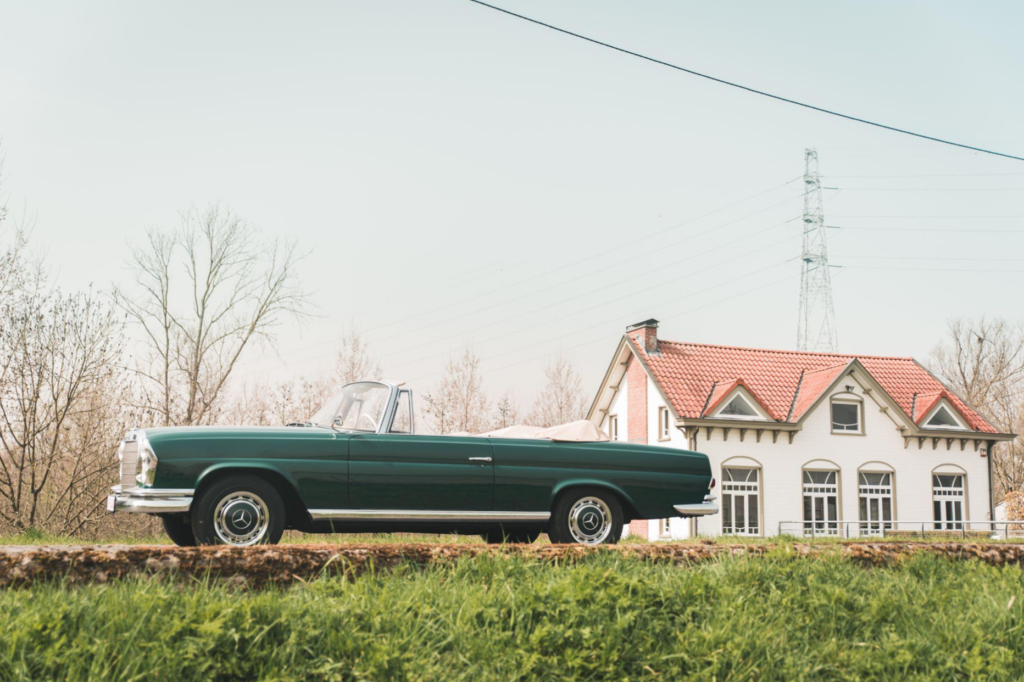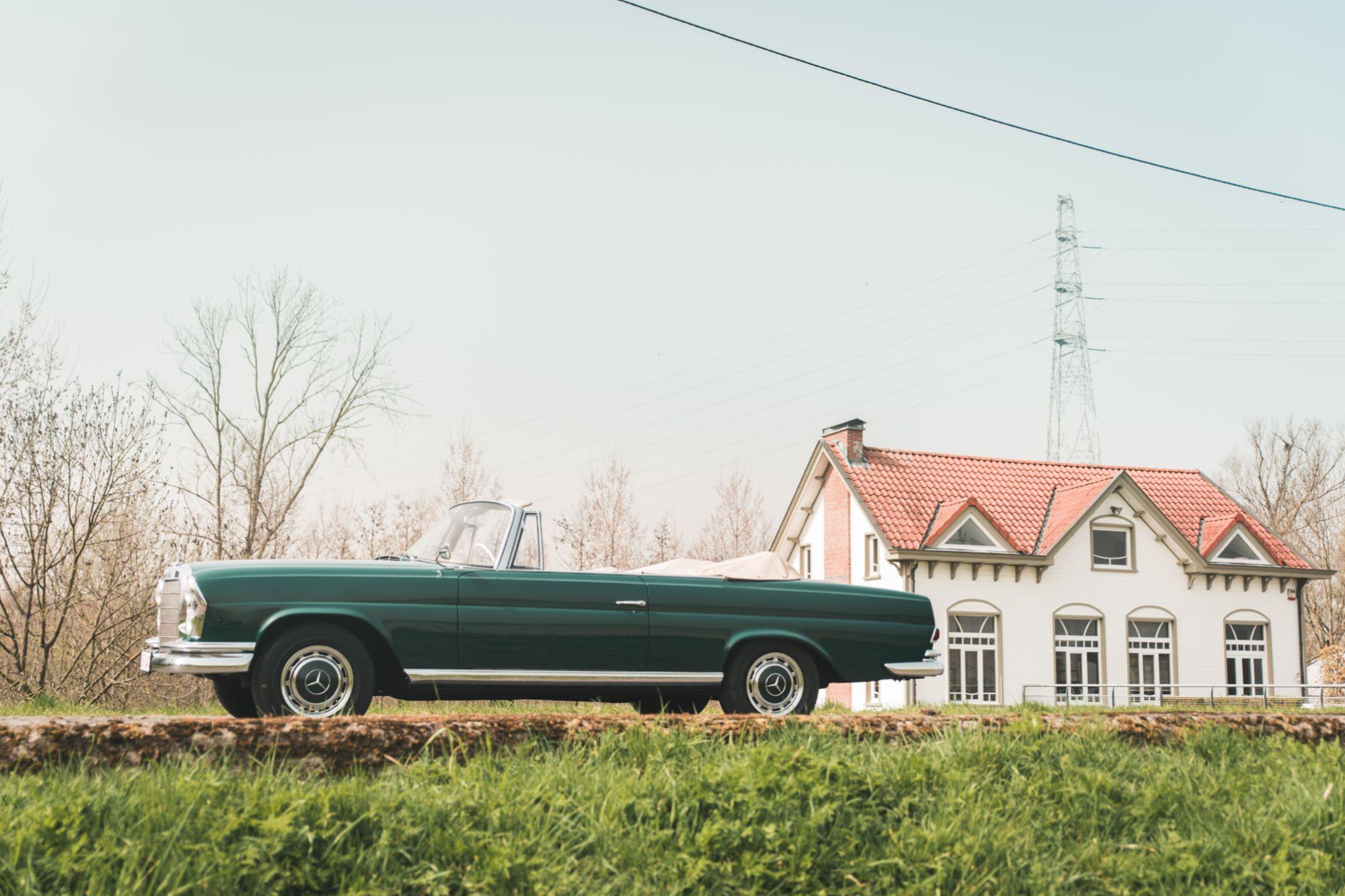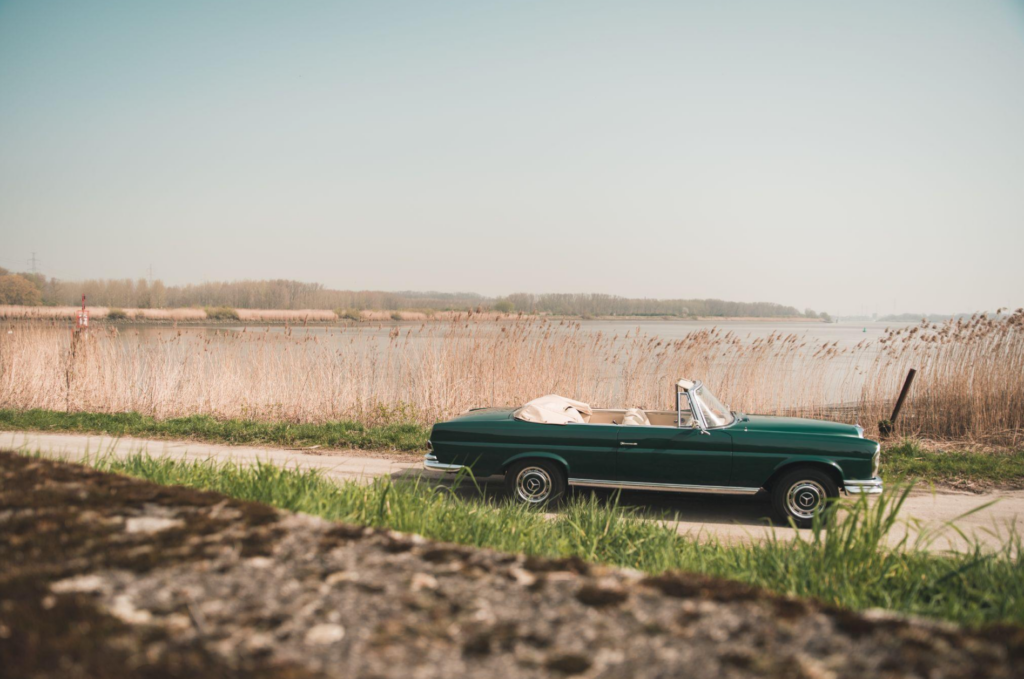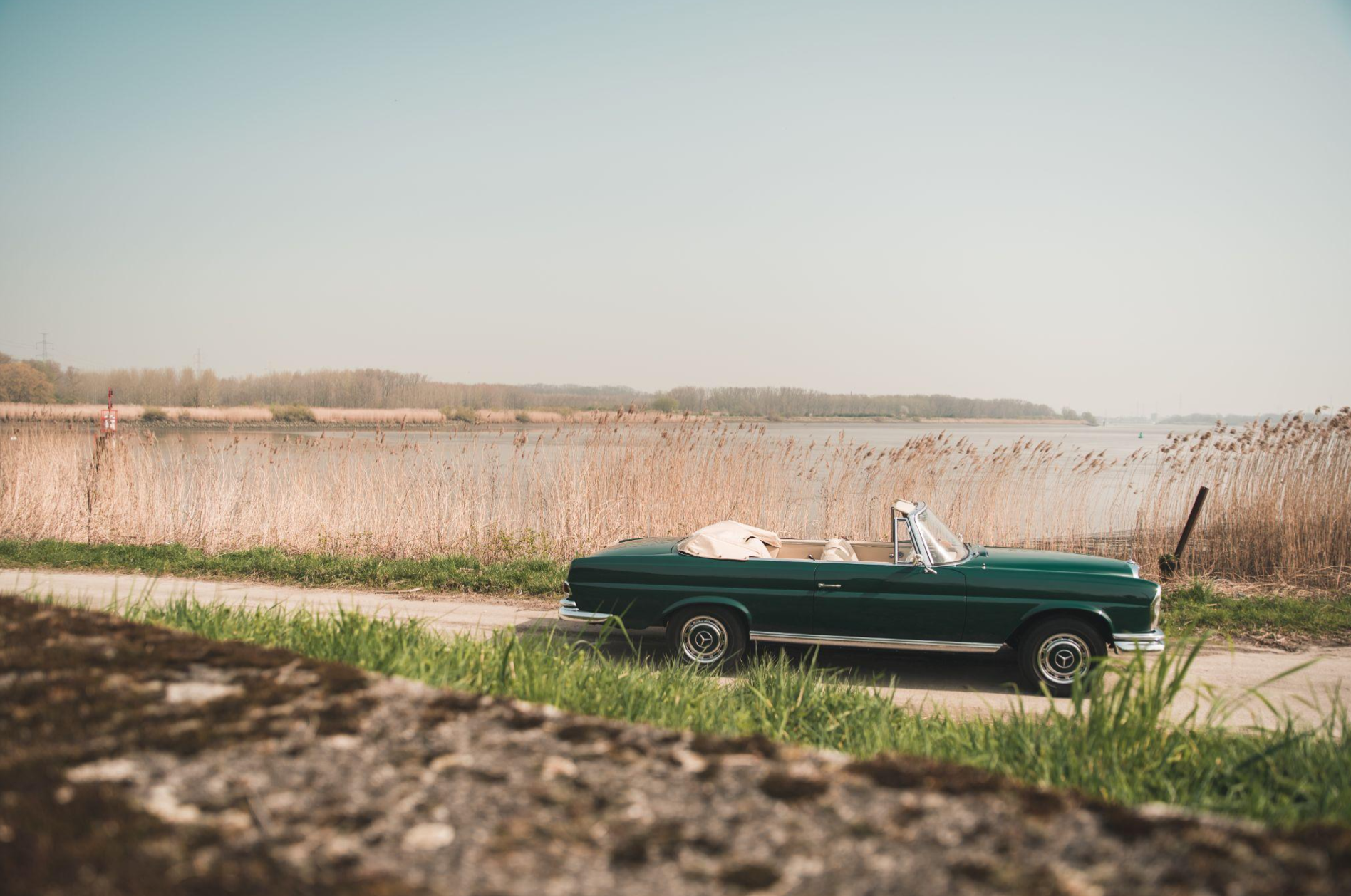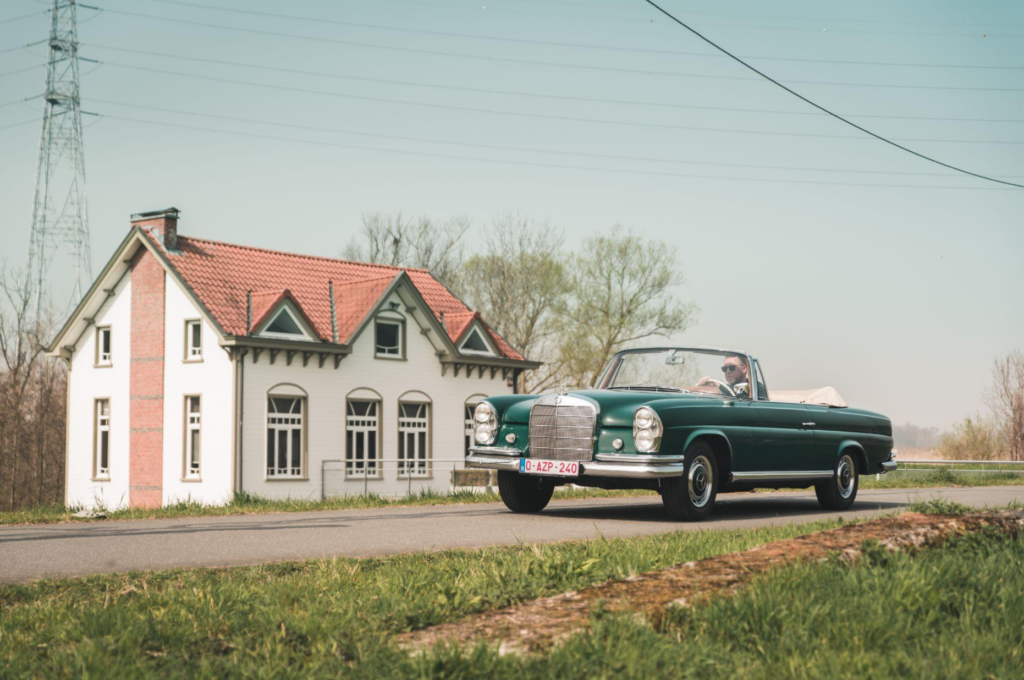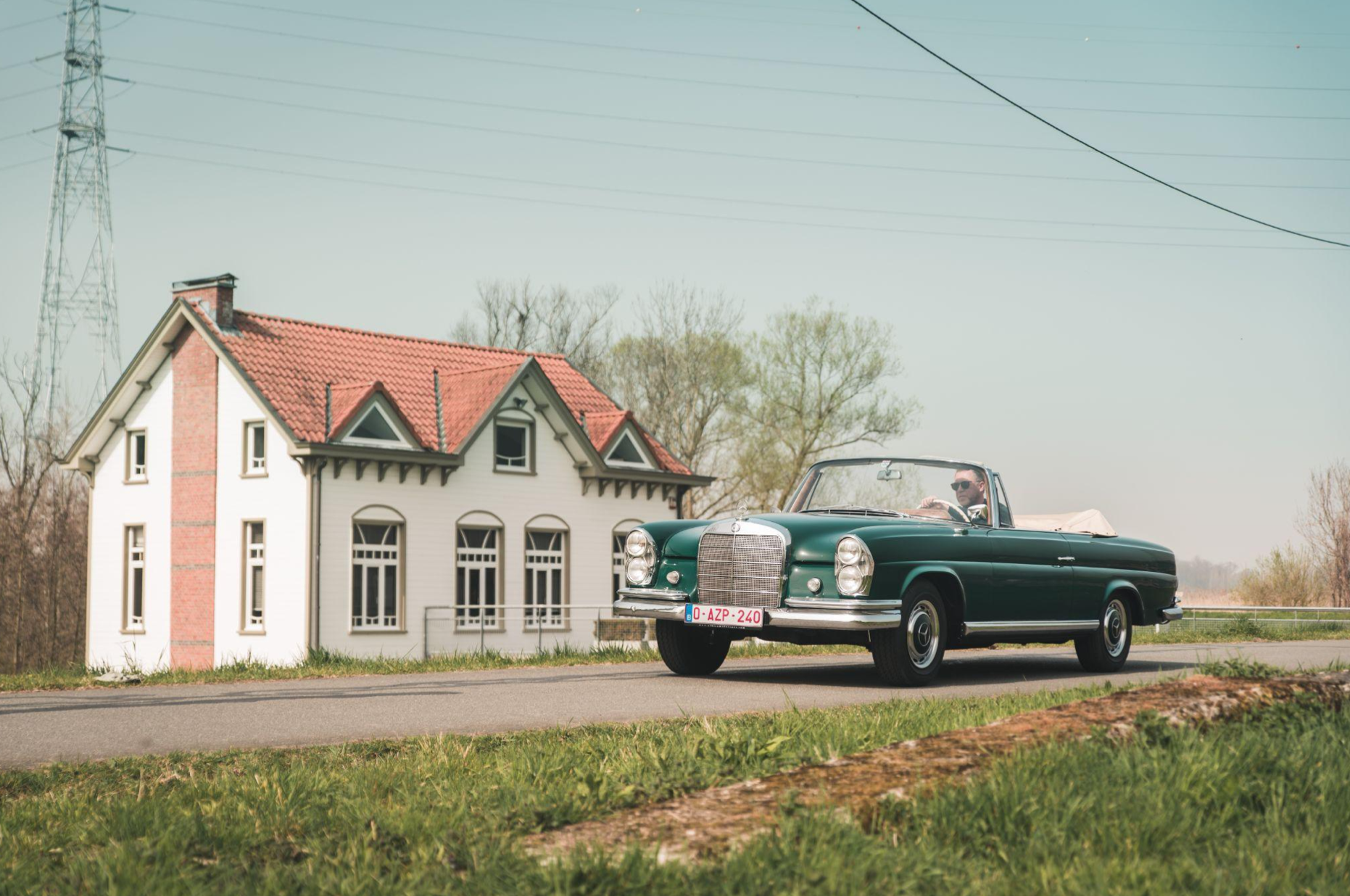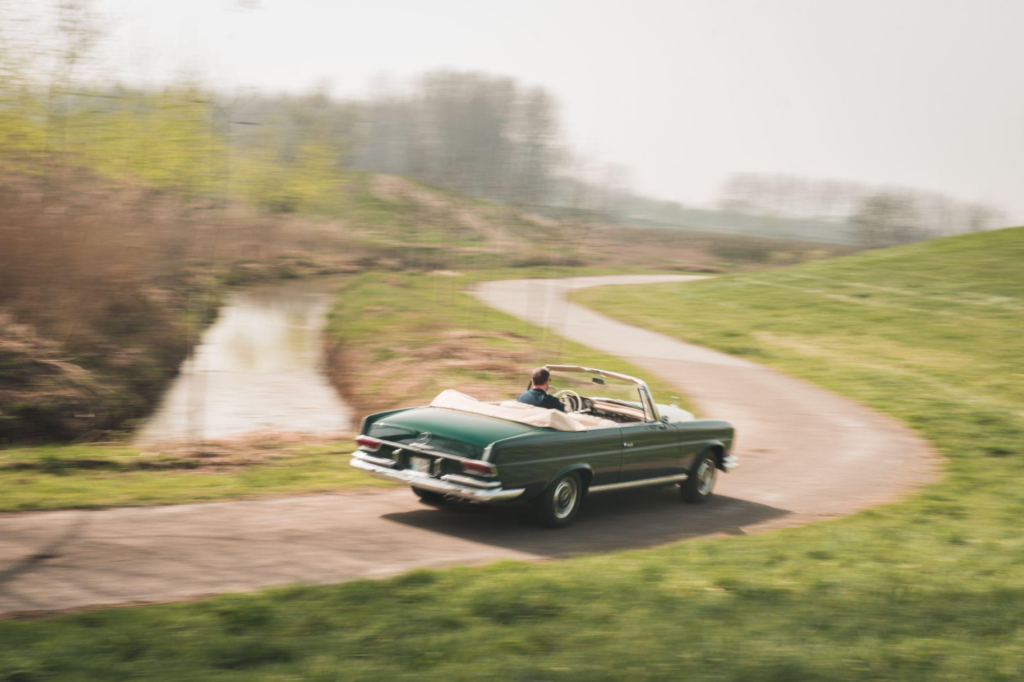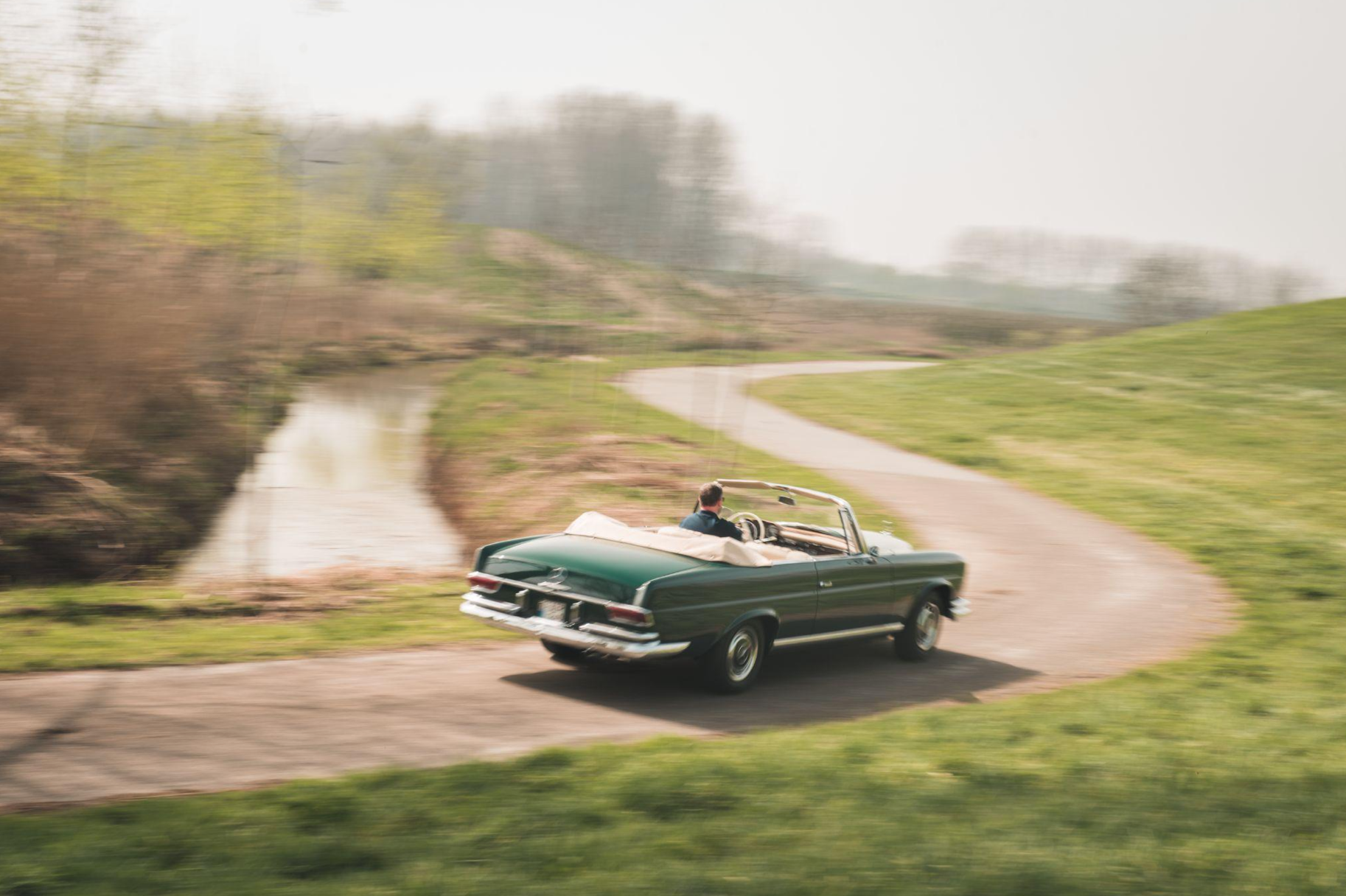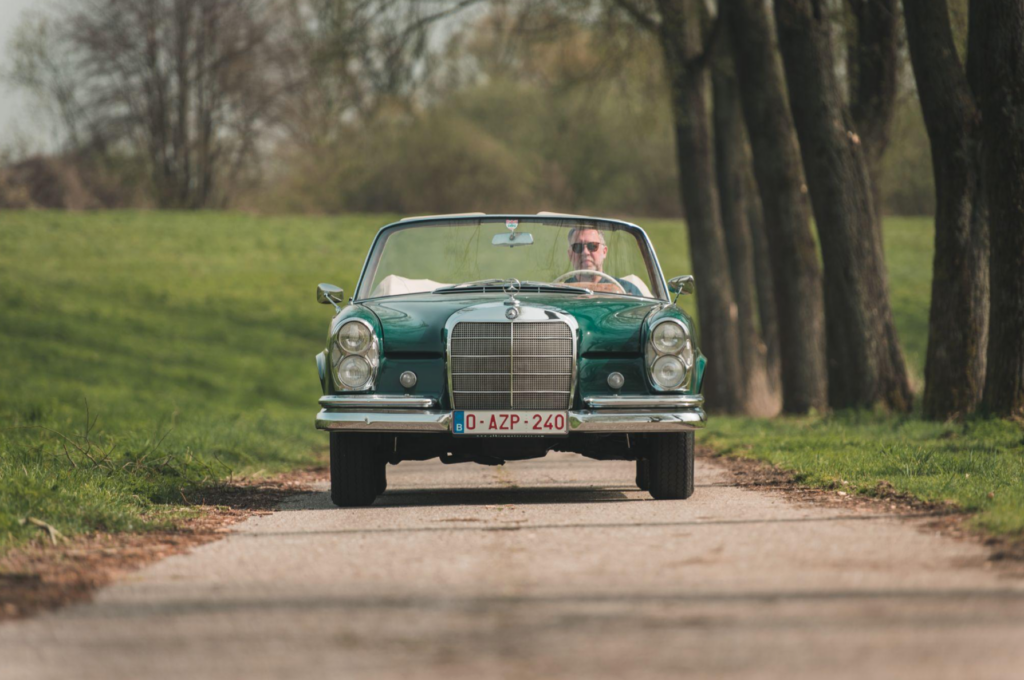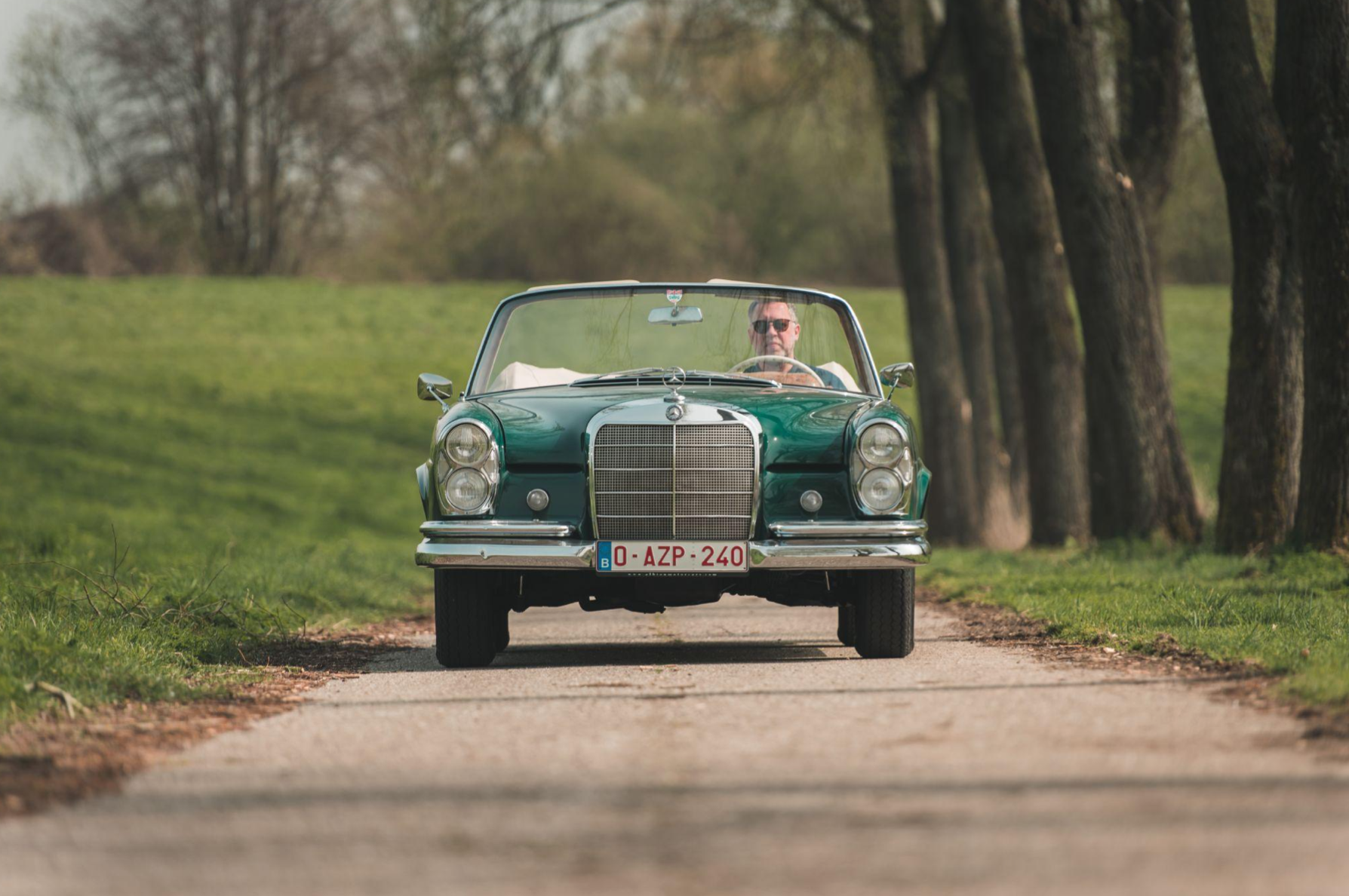 So now the burning question remains; Which of these two cars would you rather see on your driveway? (or better yet, inside your garage)
A perfect, brand new looking Mustang, or a beautiful German convertible with an amazing history? Your pick!