Race car owners trust Canepa´s motorsport team to deliver the expertise to restore and run their vehicles at the highest level.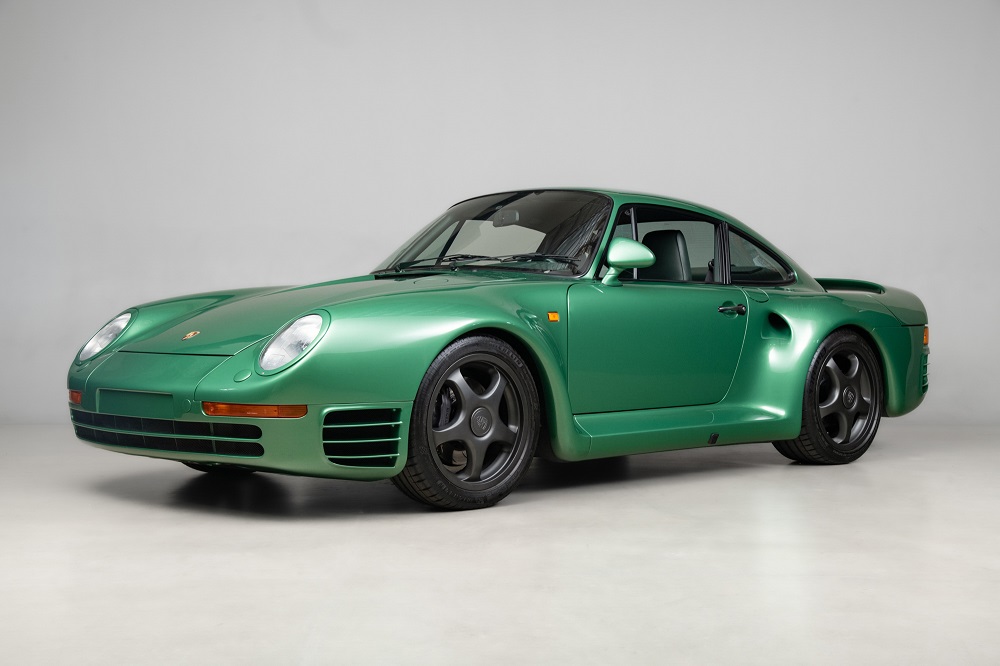 1988 Porsche 959SC
Porsche 959 "Reimagined" by Canepa, 1 of 50
Chassis 003
800 horsepower. 600+ lb/ft of torque
6 speed manual transmission. All-wheel drive
Porsche "Paint to Sample" Emerald Green
Total 959's produced—292
One of the greatest "Supercars" of all time
Less than 300 road-going production 959 supercars were built by Porsche. Their timeless design, state-of-the-art systems and superior driving characteristics made them one of the greatest "supercars" of all time. Originally not imported or federalized for the U.S. market, Canepa was instrumental in the passing of the Show or Display law, the federal legislation that allowed these highly sought-after vehicles to be driven in the U.S. for the first time in 1999.
Bruce Canepa was fortunate enough to be one of those lucky enough to have experienced a Porsche 959 in 1987. The opportunity to finally drive the 959 on U.S. roads ten years later led Bruce to evaluate and determine what components and systems could or should be upgraded. After decades of continuous research and development, thousands of real-world miles driven and countless hours invested, Canepa has introduced the final evolution of upgrades it will create for the Porsche 959 "Reimagined" by Canepa.
1997 Porsche 993 Turbo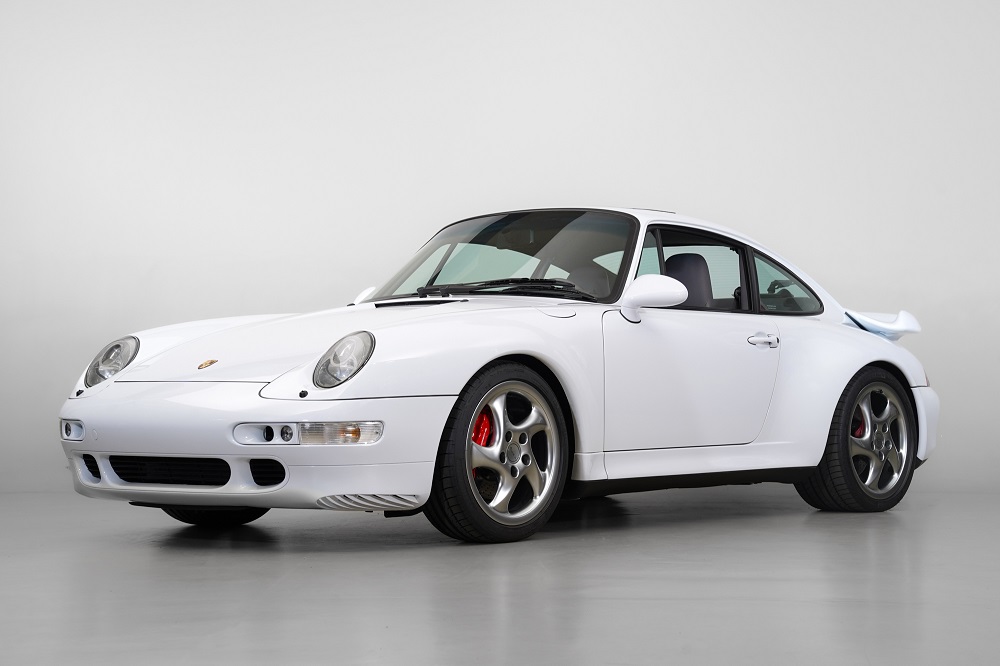 Concours Condition
5,193 Miles
"The best air-cooled Porsche ever built." – Bruce Canepa
408 horsepower twin-turbo flat six engine
18 inch Turbo Twist wheels
6-speed manual, all-wheel drive
In 1995, the Porsche 993 Turbo made its debut in the automotive industry and instantly became a classic. The car soon gained notoriety for its astounding performance thanks to its air-cooled 408 horsepower twin-turbocharged flat six engine and all-wheel drive technology that was evolved from the 959. The 993 Turbo is the pinnacle of performance, technology, and comfort, outperforming sports cars that cost two or more times as much while keeping the driver and passengers fully comfortable.
This Porsche was completed at the Porsche factory in December 1996, spec'd with Glacier White paint and Grey leather interior. The car's first owner would take delivery of the car in Claymont, Delaware then drive the car to his home in New Jersey where he and the Porsche would reside until 2015. With just 4,626 miles, the second owner would only add an additional 300 miles. As soon as the most recent owner purchased this 993 Turbo, he had the vehicle delivered to Canepa for complete comprehensive service and concours preparation.
2018 Porsche 911 GT2RS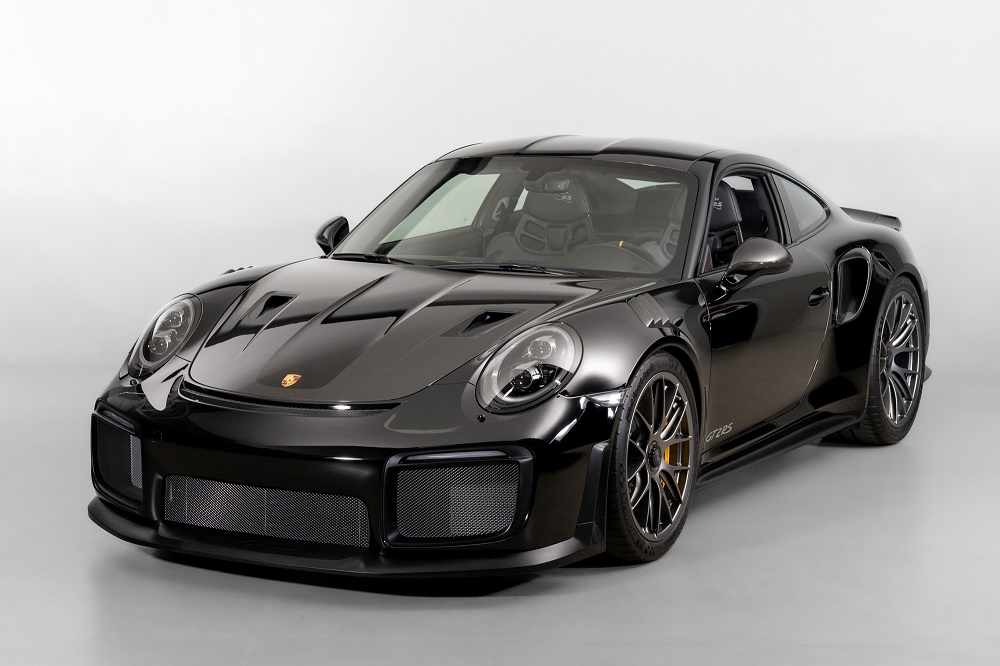 The Ultimate "Bad Boy"
612 Miles!
Weissach Package
700 hp / 553 lb-ft 3.8-liter twin-turbocharged boxer 6
7-speed dual clutch PDK transmission
GT2RS magnesium wheels
Black leather-Black Alcantara interior
Front Axle Lift system
Bose surround sound system
The Porsche 911 GT2 RS name laid dormant in Stuttgart for just around 7 years, last used in 2011 with the 997. However, in 2017, the 991 GT2 RS was announced creating an uproar of excitement. With a beastly 700 horsepower from its 3.8-liter twin-turbocharged engine, this dual-clutch, rear-wheel-drive work of art was an instant sensation, earning itself the title, "the most serious 911 ever". Adding on top of its already resounding positive press, it set a production car lap record at the Nürburgring with a 6:47 minute lap time, cementing this car as the ace among street-legal cars in the world.
The 2018 Porsche 911 GT2 RS is perfectly optioned from the Porsche factory. This Stealth black, over Black leather- Black Alcantara with platinum gray stitching complimented throughout with silver grey seat belts and yellow calipers magnified by the addition of the $18,000 Weissach package. With a carbon fiber hood and roof, and numerous other parts for lighter weight and aerodynamic modifications, this transforms the already potent car into the ultimate road and track 911. Other options include the must-have 20/21 911 GT RS magnesium wheels ($13,000), front axle lift system, BOSE surround sound, extended deviated stitching interior package, automatically dimming mirrors, and chrono package. With a total sticker price of $337,160, this GT2 RS is at the high end of factory option cars.
1969 Ford Mustang Mach 1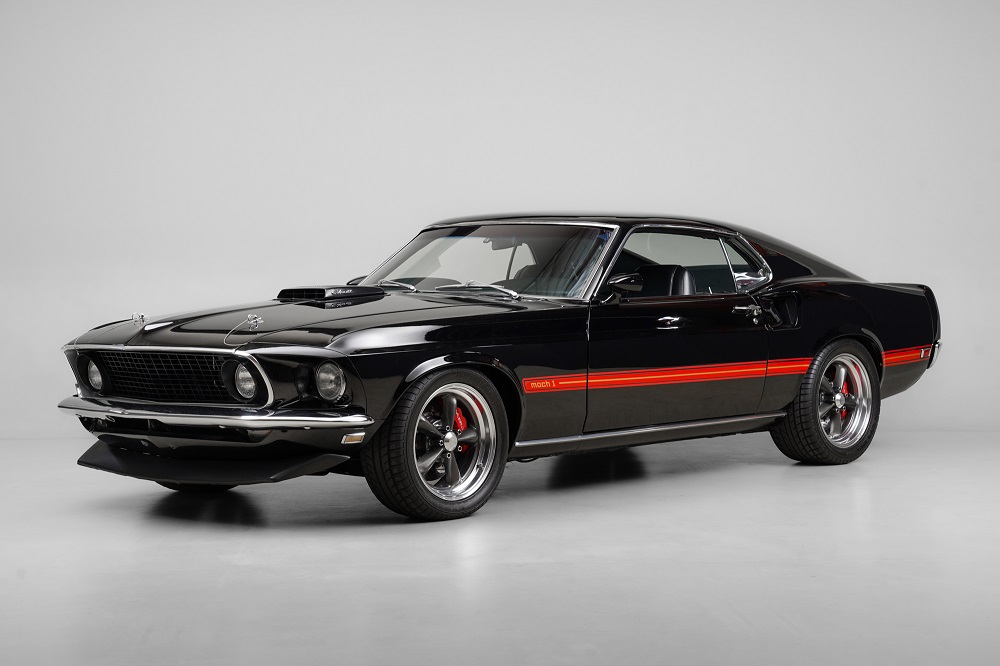 No-expense-spared Mustang Mach 1 "restomod" by Canepa
Original Cobra Jet 428 upgraded to 490 horsepower and 517lb/ft of torque
Tremec 5-speed manual transmission, modern-era suspension and brake systems installed
Vintage Air A/C system, upgraded cooling system, interior sound/heat insulation
A true "one-of-one" Mach 1 build with modern performance and vintage looks
"The most rewarding Mustang Mach 1 to drive, period." – Bruce Canepa
"Never meet your heroes" is likely something you'll hear as you search for your pedestal-sitting automobile. You've held it in such high regard for so long that when you first drive it you may end up being underwhelmed or, even worse, disappointed. However, the evolution of the restomod has completely changed that phrase and what it means to enjoy a vintage car, and nothing personifies this more than this Mach 1. Mega power, modern suspension, modern comfort amenities, and of course old-school sex appeal all apply here with a no-expense-spared build of this 1969 Ford Mustang Mach 1.
Finding an original rust-free Mach 1 Cobra Jet is sometimes a lifetime search for some, and this Mustang had something special in store for it. A previous owner wanted the perfect pony car and found this example, a numbers-matching example that had received a $100,000 rotisserie restoration. He drove the car for the very first time and it was immediately apparent that he had gotten used to modern car performance. In modern terms, driving a stock Mach 1's performance does not hold up due to major deficiencies in the brake and suspension department, trying to keep up with the 335 horsepower, big block 428 Cobra Jet engine. After a few more drives and thinking about what to do, in 2007 he brought the car to Canepa and from there the Mustang would become the ultimate Mach 1 Cobra Jet "restomod."
1971 Land Rover Series III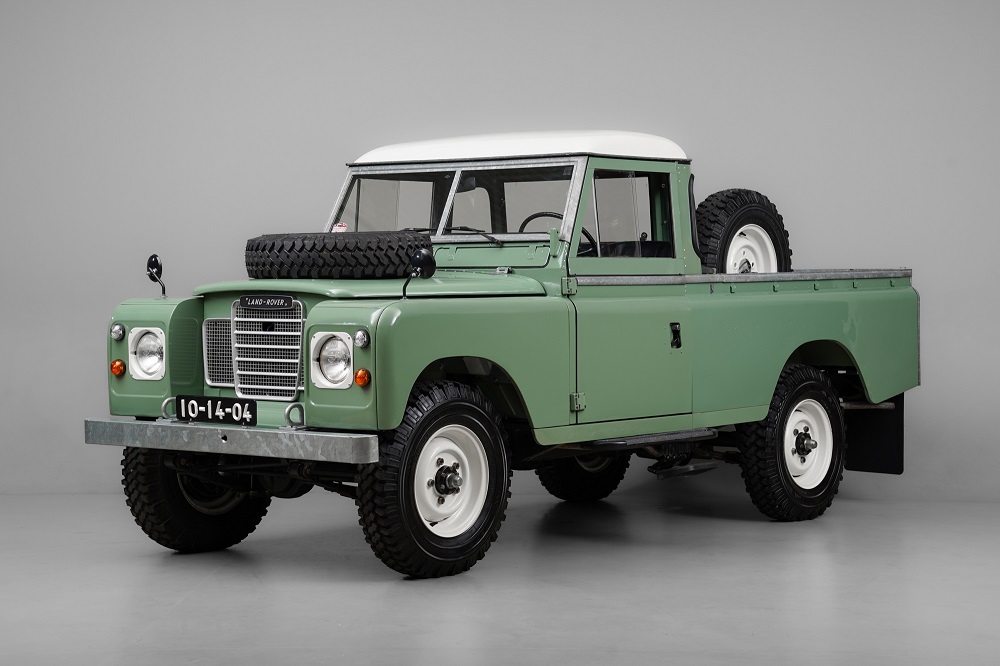 Initial Production year of the Series III
Long wheelbase model
2.25 liter OHV gas engine
4 Speed Synchromesh transmission
22,242 Km (13,820 miles)
Canepa shop walk
Take a trip through the work shops, vehicle showroom and the Canepa Motorsports Museum. Whether you're into Porsche, Ferrari, Mercedes-Benz, Lamborghini, BMW, Shelby or anything else in between, Canepa has a little bit of something for everyone.
If you are interested in more news click here.
---