Canepa is offering this Porsche 911 Carrera Rennsport Limited Edition GTS for sale.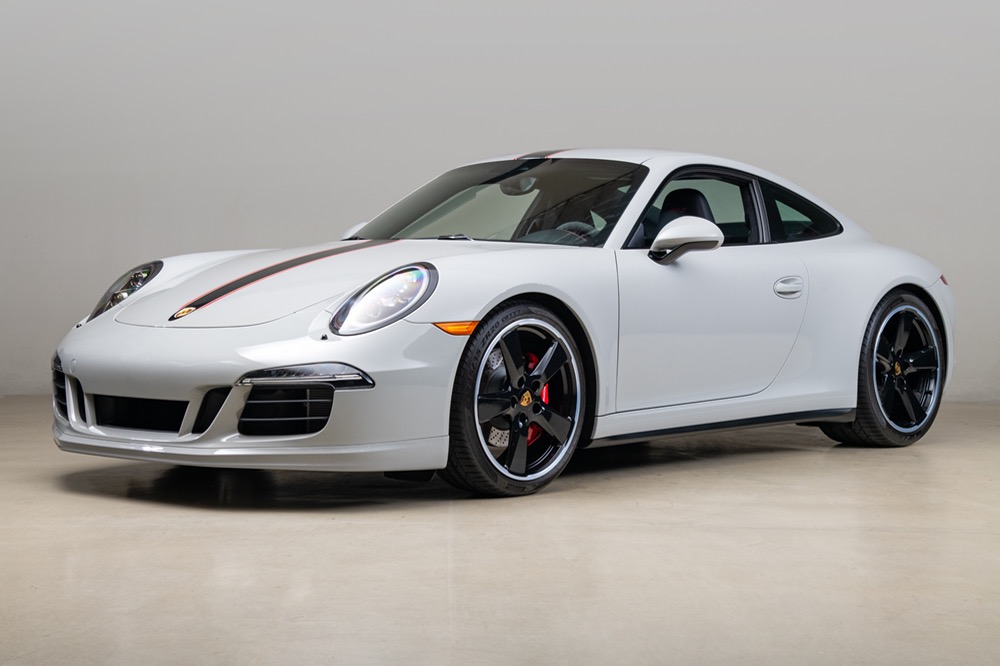 Rennsport Reunion "Special edition" – 1 of 25
1,427 Miles
3.8L 6-cylinder 430 HP
7 speed manual transmission
Paint to Sample Fashion Grey exterior paint
Owner's Manual, Service records, and car cover
Billed as the preeminent gathering of Porsche race cars, road cars, and enthusiasts, the Rennsport Reunion was first held in 2001 in Lime Rock, Connecticut. It was the brainchild of racer Brian Redman and Bob Carlson of Porsche Cars North America, who sought to bring their love of Porsche to the racetrack in an effort to celebrate the company's storied history. While only six events have taken place over the last 21 years, Rennsport Reunion has quickly gained a reputation for attracting an incredible assortment of historically significant Porsches and is considered a must-attend event for any Porsche owner or enthusiast.
Porsche decided to commemorate Rennsport Reunion V by unveiling a special edition of the 911 Carrera GTS at the event. With only 25 examples built, Porsche took this car to the next level by offering unique features. Finished in "Paint to Sample" Fashion Grey with unique black and red decals on the hood, roof, and rear decklid, the Rennsport Reunion Edition cars stand out as distinctive from first glance. In addition to the GTS package, the Rennsport Reunion Edition cars are also equipped with a number of desirable options, including 18-way power sport seats, 20-inch Sport Classic wheels, Porsche's adaptive suspension, a Bose stereo, and rear park assist. To finish it all, this GTS is paired to a 7-speed manual transmission, giving this car the ultimate analog experience.
This particular GTS was purchased by its last owner in February of 2020. The car was offered by Loeber Porsche where it received a complete inspection and the 6-year Porsche factory service.
Each and every collector car that comes to Canepa is put through and extensive and diligent process called the "Canepa Difference." This includes a major and comprehensive mechanical inspection where all systems are checked and serviced as necessary. They also receive an award-winning concours-level detailing, a thorough cleaning of each and every surface that ensures that every car is a sight to behold. Finishing off with a foam-pad-only polish to enhance the paint finish, each and every car is a perfect example and a personification of Bruce Canepa's impeccable attention to detail. This Carrera GTS is in absolute "like new" condition and a stunning and rare find.
Many believe the GTS to be the most exciting and enjoyable model of the 991 generation, perfectly straddling the gap between the standard Carrera S and the more aggressive GT3. With its production of only 25 examples adding to its pedigree, this is an automobile for a true Porsche enthusiast to drive, enjoy, collect, and cherish for many years.
Option List
911 Carrera GTS $114,200
Instrument Dials in Carmine Red $0
PASM Sport Suspension $890
GTS Interior Package $4,120
Exterior Paint to Sample $0
Manual Transmission $0
Smoking Package $0
ParkAssist $0
Deletion of GTS model Designation on side doors $0
Code for exterior paint to sample $0
Exterior paint to sample, nonmetallic $5,500
Rennsport reunion edition $9,325
Vehicle key painted $365
Black leather interior alcantara GTS Pack in Carmine Red $3,850
Adaptive Sports Seats plis 18 way with memory package $3,025
BOSE Audio Package $2,120
SportDesign exterior mirror lover trim $350
Wheels painted in black high gloss $645
Preparation door sill guards illuminated $0
LED headlights in black $2,340
Center console trim carbonfiber $330
20in Sport classic wheels $0
Ornamental Porsche crest $0
No Sunroof $0
Total MSRP $147,340
Click here for further information 
---
collectorscarworld is partnering with the most renowned classic car specialists and dealer-ships in the world. We always offer selected rare and sought-after collectors cars and supercars for sale and every day a special car is featured for one of our partners. The passion for classic cars is diverse, sometimes it concerns the beauty of forms that can be admired at a concours, sometimes it is the smell of rubber , old leather and gasoline at a racing event or trip in the sunset.
Or its a classic car you have great memories with or which your parents owned a longtime ago. Classic cars and supercars are an expression of the lifestyle that someone shares with other petrolheads, and which is immortal, enduring and always a lot of fun. If you are looking for a special car or need support in the evaluation and history of cars, please contact us at info@collectorscarworld.com
---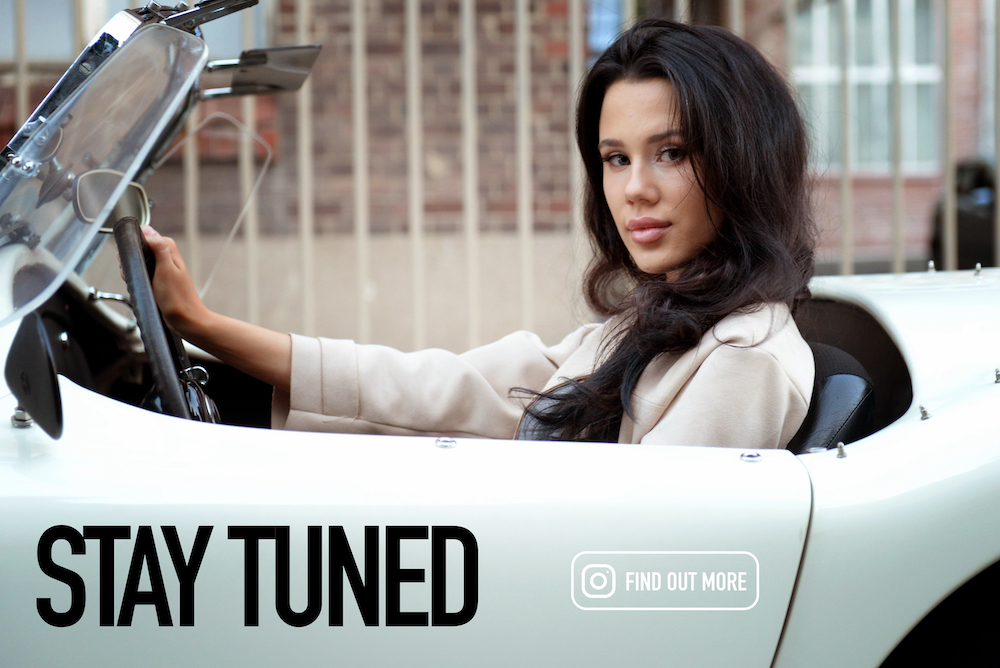 Interested in further "Cars For Sale"? Click here.