Speedmaster Limited is offering this Reynard 90D Mugen Honda F3000 for sale.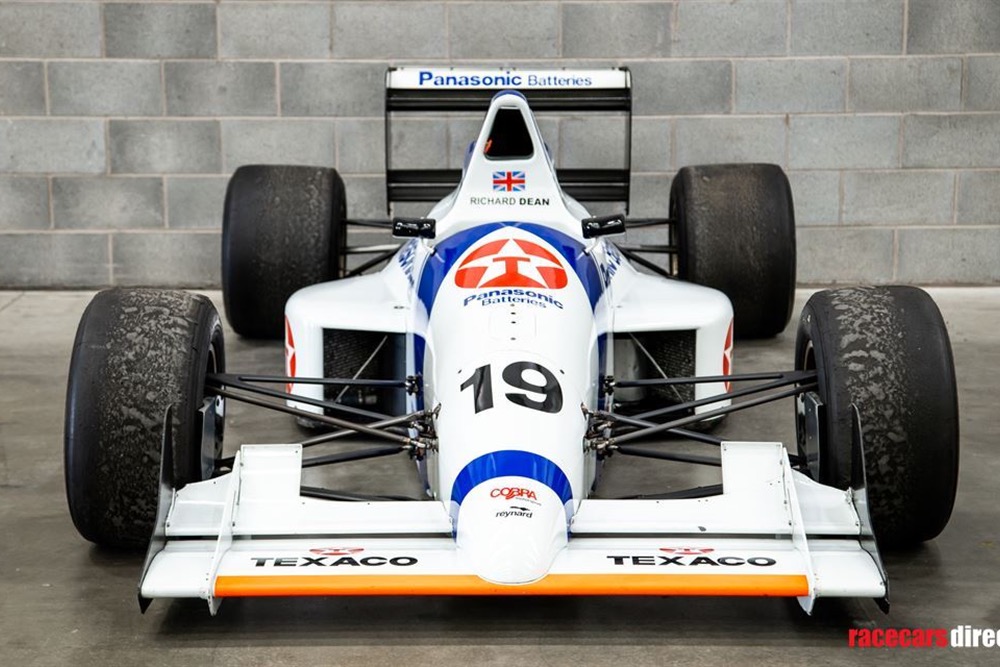 Reynard 90 D – Mugen Honda Ex Cobra Motorsport car built for 1990 F3000 Championship. – Raced by Michael Bartels and Richard Dean in the 1990 FIA Formula 3000 International Championship – Won the 1990 Oulton Park Gold Cup with Richard Dean – Original chassis, engine and gearbox as delivered by the Reynard factory – Available in running condition.
This Reynard was fully rebuilt around 10 years ago and has been part of a collection since (unused) Recently re comissioned and in running condiiton its a great value single seater ideal for club racing or hillclimbs.
The F3000 cars of the early 1990's were capable of similar speeds to the midfield F1 cars of the period and with carbon chassis, these cars are fantastic and safe racing cars, ideal as an option for the 1990's F1 / F3000 demo events that are starting to happen.
Click here for further information 
---
collectorscarworld is partnering with the most renowned classic car specialists and dealer-ships in the world. We always offer selected rare and sought-after collectors cars and supercars for sale and every day a special car is featured for one of our partners. The passion for classic cars is diverse, sometimes it concerns the beauty of forms that can be admired at a concours, sometimes it is the smell of rubber , old leather and gasoline at a racing event or trip in the sunset.
Or its a classic car you have great memories with or which your parents owned a longtime ago. Classic cars and supercars are an expression of the lifestyle that someone shares with other petrolheads, and which is immortal, enduring and always a lot of fun. If you are looking for a special car or need support in the evaluation and history of cars, please contact us at info@collectorscarworld.com
---