Wonderful, unrestored example of the legendary super sports car BMW M1! One of only 399 models produced for road use with rare tools, documentation and BMW Classic certificate! In the same ownership since 1989 with only 24,733 kilometres!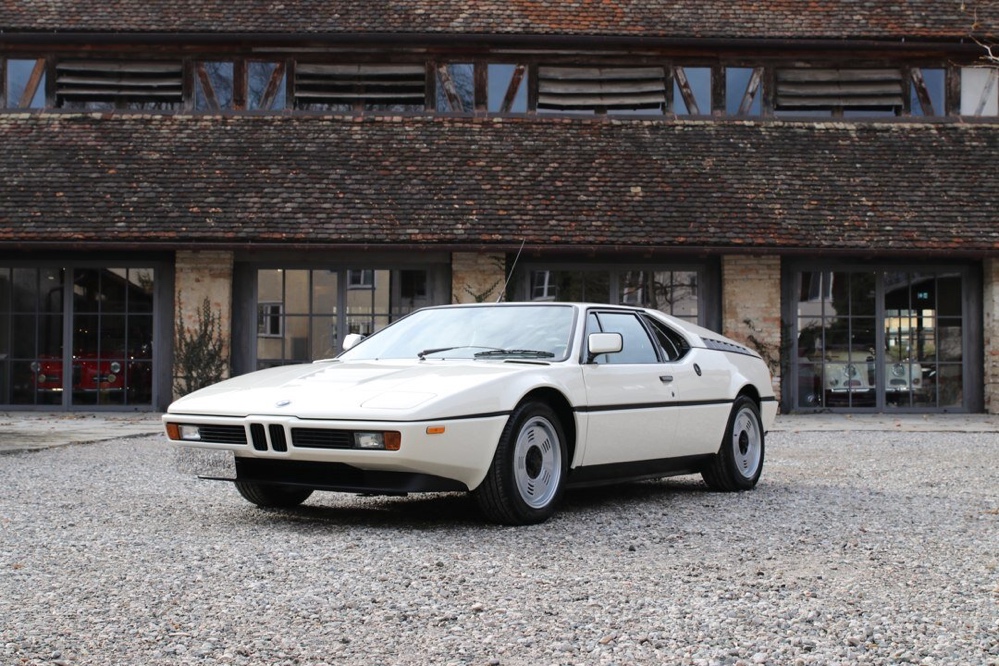 Recently completed overhaul of the entire technology at HK-ENGINEERING for over 130,000 Euros. According to the BMW Classic certificate, this BMW M1 was delivered to Autohaus Dierks GmbH in Kirchwalsede, Germany on February 9th 1981 in the original colour combination white with black interior.
Three years later the car was imported to the USA via Bavarian Motors from Cincinnati, Ohio. A purchase contract from 1989 documents the sale to the last owner, a passionate collector. He had the BMW carefully prepared for static storage in 1993 with just 23,656 kilometres from Berlinetta Motorcars.
In June 2018, the BMW was reawakened by the renowned BMW specialist "The Werk Shop" from Libertyville, Illinois with targeted work on the fuel system, brakes, clutch and engine.
Today the M1 is after just completed work amounting to 130,000 euros on the engine, transmission, clutch, tank, fuel lines, radiator, air conditioning, axles as well as brakes, tyres and rims by HK-ENGINEERING in a technically excellent condition without defects. Get this beautiful and honest BMW M1 in perfect condition and low mileage.
Click here for further information 
---
Want to see a further car? Click here.
---