Cristiano Luzzago is offering this stunning Lancia Aurelia B20 GT S2 for sale.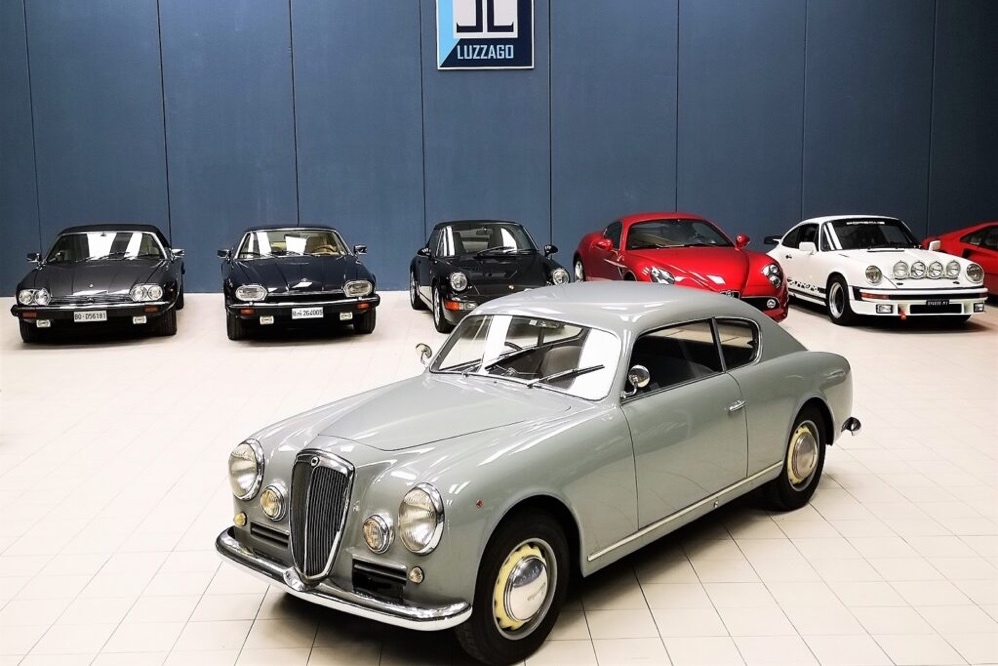 After the great success of the 500 units of the first series, the Lancia Aurelia B20 II series was presented in March 1952 at the Geneva Motor Show.
The second generation, considered Pininfarina's masterpiece, treasured the experiences learned in racing the previous year.
This version boasted mechanical improvements that allowed the car to be one of the fastest touring cars of the time!
Aesthetically the Lancia Aurelia was characterized by the "tail", a real distinctive trait, symbol of the second series whose production reached 731 copies, and then moved on to the next series.
ASI 63574, Engine No. 1946, chassis series B20 No. 1901. ASI approved 14/10/2012.
Oil change February 2021 Km 5500. Mobil 10/40.
Special note: the second owner of this stunning Lancia Aurelia was Prince Antonello Ruffo di Calabria brother of Paola di Liegi, Queen of Belgium.
Works carried out since 2012
Engine completely redone, shaft, connecting rods, cylinders, pistons, valves etc.
The chassis has been restored
Complete overhaul of brakes and electrical system.
New clutch and gearbox revision
Drive shaft balancing
Upholstery: front and rear seats restored and covered with Lancia cloth
Series of new rubber mats
Door seals and other new seals
New tires
With the car a wooden steering wheel (mounted) and the original steering wheel
Click here for further information
---
collectorscarworld is partnering with the most renowned classic car specialists and dealerships in the world. We always offer selected rare and sought-after collectors cars and supercars for sale and every day a special car is featured for one of our partners. The passion for classic cars is diverse, sometimes it concerns the beauty of forms that can be admired at a concours, sometimes it is the smell of rubber , old leather and gasoline at a racing event or trip in the sunset.
Or its a classic car you have great memories with or which your parents owned a longtime ago. Classic cars and supercars are an expression of the lifestyle that someone shares with other petrolheads, and which is immortal, enduring and always a lot of fun. If you are looking for a special car or need support in the evaluation and history of cars, please contact us at info@collectorscarworld.com
---