This amazing Healey Silverstone has been recently serviced and on the button, ready to compete in any classic car event or race! Eligible for any classic car event worldwide! Mille Miglia eligible! The car participated in the Mille Miglia in 2016!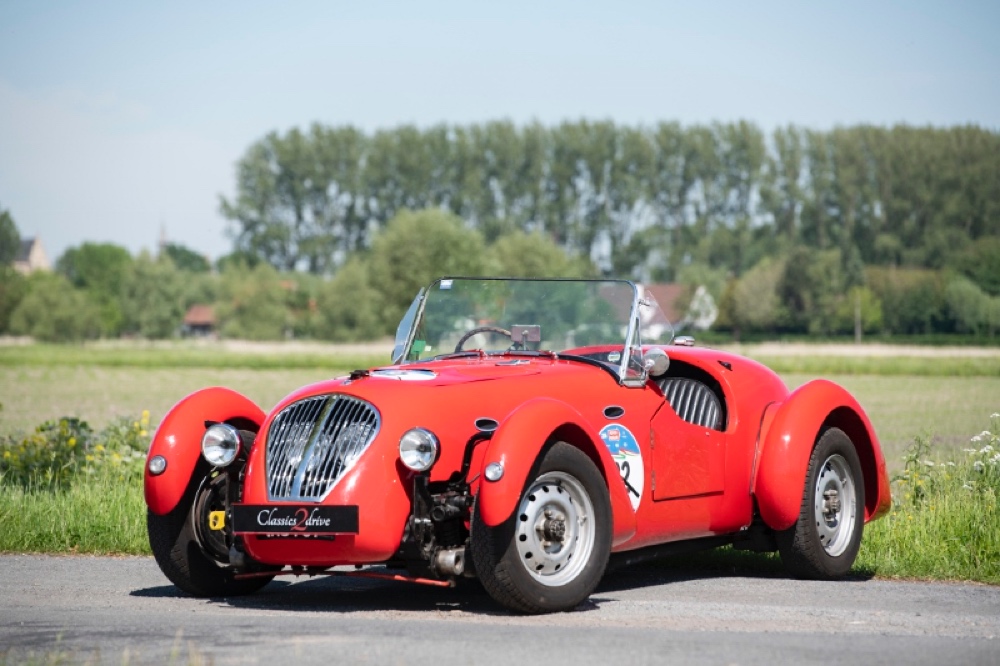 – Mille Miglia eligible
– The car took part in the Mille Miglia 2016
– Race history in US and Europe
– Incredible handling for a car of that era and much driving pleasure
– 105 Silverstones were built between 1949 and 1950
– One of only 51 D-Type Silverstone Healey's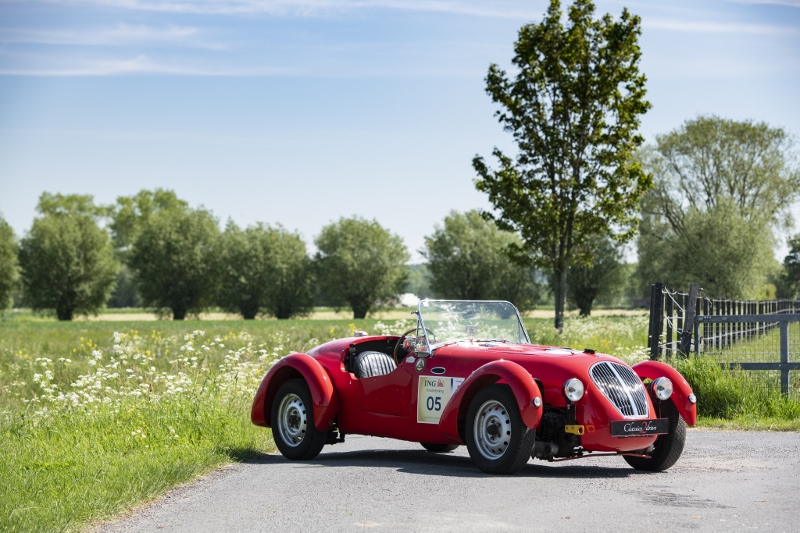 Donald Healey, a British rally racing driver and car manufacturer, founded the company bearing his name in 1945. Healey had started out racing, and then, went over to car manufacturing.
Donald Healey Motor Company manufactured chassis and Riley supplied the engines and the rear axles.
In 1949 the Silverstone was produced and a total of 105 were built. The first generation has been known as the D-types and the second generation as E-type.
The Silverstone was named after the just opened Silverstone race circuit in that time.
These two-seater cars are incredible to drive with and give you great driving pleasure.
This example here is chassis number D23 and is one of the desirable 51 cars of the "D" series from 1949.
The Riley engine Healey used is a 2,443 cc Riley straight 4 cylinder engine, 4-speed. Maximum speed is 110 Mph/177 km/h with a weight of 940 kg.
First delivery in 1949 to the US.

www.classics2drive.com
8000 Bruges, Belgium
+32 (0) 485 442 410 Sandra Hermsen Kowalski
info@classics2drive.com
History:
George Hoffmann in Los Angeles found this car in a really sad state and condition (pre 1957) as a result of a fire. He had it restored and fitted it with fixed windscreen and 3 tear drop side vents. It had MG instruments and Carter side-draft- carburettors. Car appeared in Road & Track magazine of March 1957.
Found a in a bad state in 1979 by Clifford Jones in the US it had been restored for about 4 years. The car had been raced in California over the next years.
Brought back to England in 2004 by Stewart Wilkie who prepared it for racing. Raced with VSCC and HSCC before it was sold to owner in Western Australia.
Race History:
Raced at Laguna Seca in the years '80 Raced in UK in 2004 and 2005 by driver Stewart Wilkie in Silverstone, Donnington and in Le Mans, France.
2005 and 2006 raced in Australia, also in club races.
2016 participation in the Mille Miglia, Italy.
Full ownership known.
Since 2016 in current ownership in a Belgian Healey enthusiastic family, registered on Belgian plates and ready to rally and race. This lovely 1949 example here is prepared and serviced by race car engineers to highest standards. It comes with a removable roll cage for track use.
Click here for further information
---
more information by classics2drive.com
---