Manthey has taken on the challenge of increasing the performance of the new Porsche 911 GT3 (992) even further and can now give some insights into the first performance kit for the 992 model range. The aerodynamics, suspension, brakes and wheels have all been enhanced to take the car's performance onto a new level.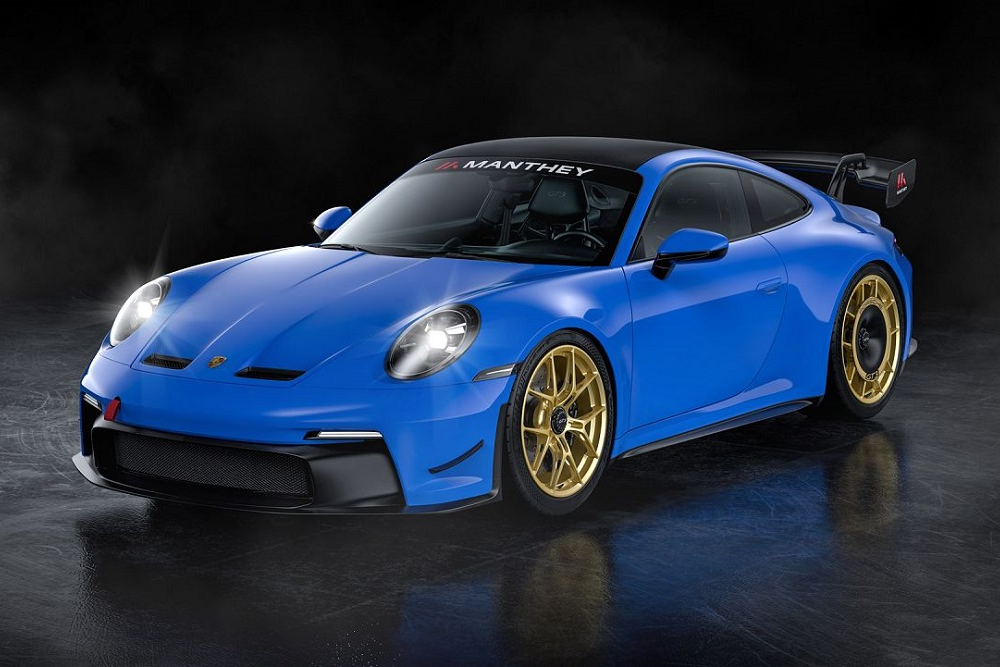 The development process has been similar to that of the performance packages for the 991 GT3 RS and the 991 GT2 RS and does not affect the manufacturer's warranty. The new kits are expected to become available in the second quarter of 2022.
"The team at Porsche in Weissach presented us with a big challenge when they produced the new GT3. Our goal of improving the performance of the Porsche GT models even further for track use, without making too many changes to the car's essential DNA, and, at the same time, coming up with an attractive package for customers who love to drive on the track, has meant a lot of work for us with the new model. Alongside the performance, I'm also really pleased with the car's appearance," explains Stefan Mages, head of development.
All the technology and expertise from the world of motor sport goes into the development of the performance kits, which are designed for track use. Extensive testing and many laps on Manthey's home track, the Nürburgring Nordschleife, were involved in the development process to ensure that the Manthey products for road cars provide the best possible performance. As well as focusing on the performance on track, the developers also put the emphasis on ensuring that the cars remain suitable for everyday use, enabling customers to make relaxed trips to track days in their GT3s.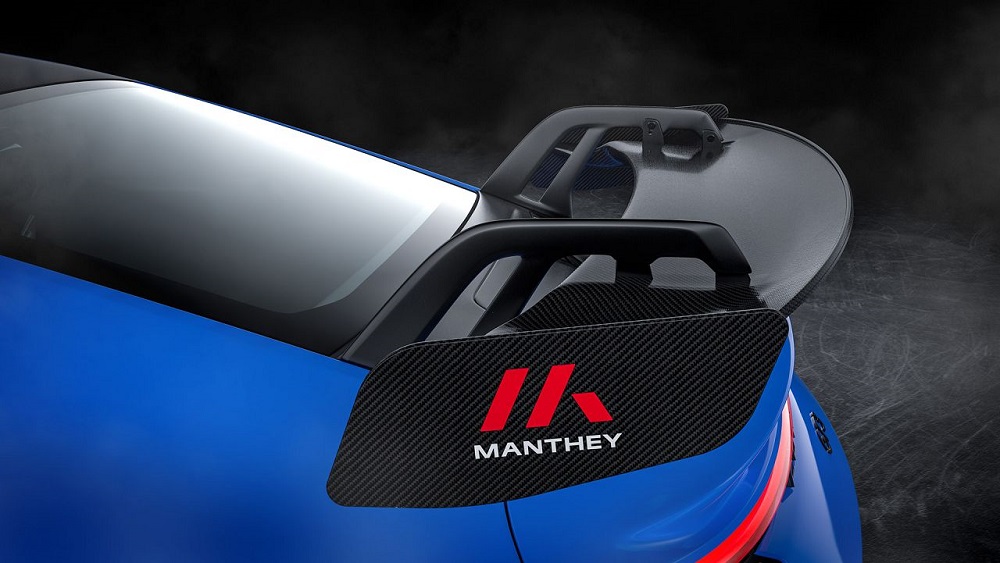 "The first performance kit for a new model series is always something special and I am very proud that we're now able to present the initial results. During fine-tuning runs, the production model lapped the Nordschleife, the traditional benchmark for all sports cars, 17 seconds faster than its predecessor. That's really impressive and I can't wait to see how fast the car will be with the Manthey performance kit," says Nicolas Raeder, managing director of Manthey-Racing GmbH.
The Manthey performance kit for the Porsche 911 GT3 (992) consists of:
Manthey 4-way adjustable suspension kit
Manthey OM-1 lightweight rim set
Manthey brake upgrade kit
Braided brake line set
Brake pad set
Manthey aerodynamic package
Front lip/front splitter
Flics
Rear diffusor
Carbon rear wing, including side plates
Aerodiscs for the rear axle (these only fit the Manthey OM-1 rims)
If you are interested in more news click here.
---