A spectacular change of scenery for this year's 21st edition of the Rallye des Princesses Richard Mille. Returning after a 2-year absence, the renowned ladies classic car rally toured through the sunshine (and occasional showers) of the coasts and lush landscapes of Normandy, the Pays de la Loire and Brittany, delving into magical lands full of history. After overnight stays at world-renowned resorts Le Touquet and Deauville the 5-day rally came to an end at la Baule on the spectacular Atlantic Coast.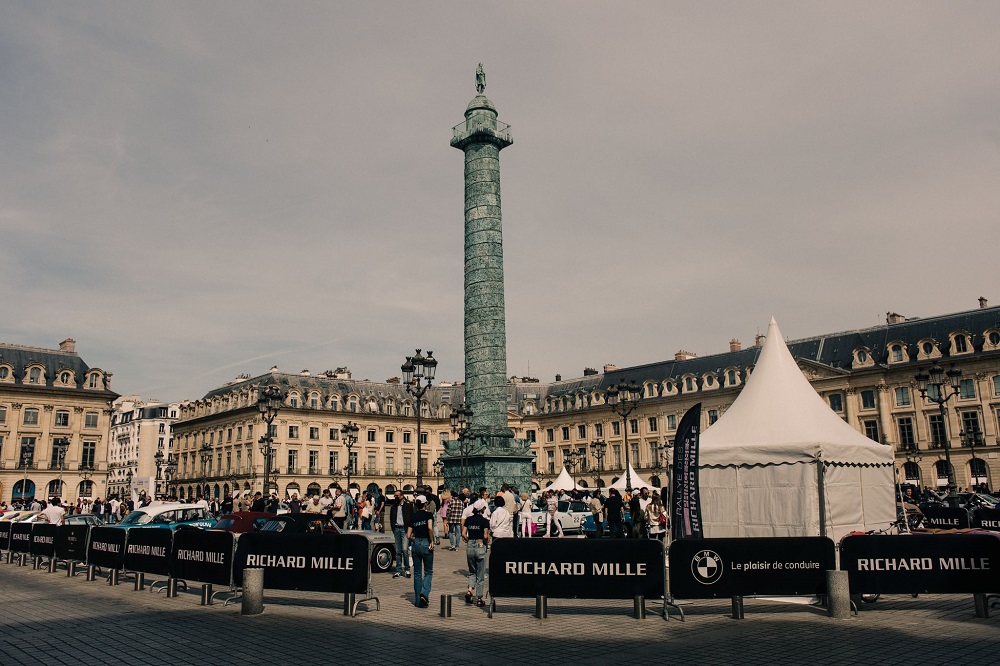 21st

 

edition comes to a glorious end at La Baule, France

A change of location and transition for the future

Excursions into some of France's most legendary landscapes
---
Bonnets gleaming in a sea of pink, the event started in the usual spectacular sunshine of the Place Vendôme in the heart of Paris at 8.30 am sharp on Sunday 15th May. 156 competitors sped off in Ferrari Quattrovalvoles, Porsche Spyders, Chevrolet Corvettes and other spruced up vintage blasts from the past, applauded by enchanted Parisian early risers. Up to 350-kilometer trajectories lay ahead each day. Arrival after each leg was rewarded with regularity points.
Regularity calls for strict adherence to precise timing. One second either way can make the difference in the final tally. This calls for skilled team work as driver and co-driver negotiated the eccentricities of some beautiful if often quirky countryside routes. Indeed! the event was not without one or two unexpected excursions into local farmyards. At the end of the five-day competition, however, after 1500 kilometers it was the #41 crew of Carole Gratzmuller and Elisa Laurent in their Chevrolet Corvette C2 who took the podium, having dominated the classification from start to finish. Their names may well sound familiar – they already won the competition a couple of times. Much more than the competitive element however, it was as ever the convivial spirit that won the day, teams helping each other out and coming together each evening to share fun experiences over local cuisine dining.
Patron of this edition – and member of the Richard Mille family – renowned racing driver and F1 TV presenter Margot Laffite. Co-piloting an 1958 BMW 507 was Amanda Mille, Brand and Partnerships director of Richard Mille, whose enthusiasm for getting more women behind steering wheels also turbo-charged the success of the Richard Mille Racing Team. This year's event had particular resonance as original founders Viviane and Patrick Zaniroli handed over the baton to Peter Auto after twenty-three years. All in all, this edition was an event which has parked itself squarely as an annual favourite French racing tradition.
nd
and 8
th
June for the 2023 edition!
Rendez-vous between the 2
If you are interested in more news click here.
---