This island has it all: three great beaches, protected deep water access suitable for anchorage and docking of large yachts, and decent elevations. There is also a small pond on the island that would make an ideal private harbour if the new owners wanted to create one.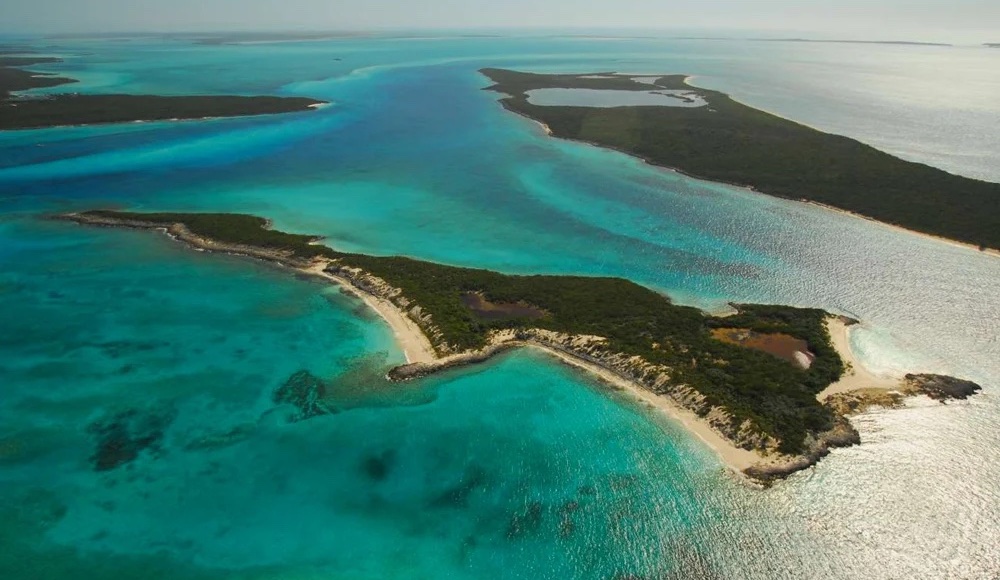 Leaf Cay is located just to the south of Bock Cay where they are creating a wonderful super-exclusive private island retreat with a golf course and incredible homes. The island is easily accessible and is in close proximity to all amenities in Exuma and excellent fishing can be found in nearby Exuma Sound.
Leaf Cay represents the last great private island opportunity at a reasonable price for a fee simple island with crystal clear title, like the beautiful waters that surround it.
EIS has been conducted and have full development approvals to turn one pond into a marina and to construct 5 cottages with support buildings
About the Area: The Exumas
Comprising some 365 cays and islands that stretch more than 120 miles, the Exuma Cays are situated in the center of The Bahamas, yet remain largely undisturbed.
Visitors from around the world are attracted to the area, which is celebrated for its incomparable sportfishing and sailing. The location of many boating competitions like the Family Island Regatta, the New Year's Day Cruising Regatta, and the widely revered National Out Island Regatta, the Exuma Cays are considered by numerous yachtsmen to be among the best places in The Islands Of The Bahamas for sailing.
The picturesque cays enjoy an average year-round temperature of 78 degrees, and residents and visitors alike are dazzled by the profusion of pristine sandy beaches and sparkling clear blue waters.
Click here for further information
more information: privateislandsonline.com
---