Miami is a city of magical nights and delicate sunsets. The Maserati MC20 Fuoriserie Edition for David Beckham seems designed to cross this subtle line between day and night, between pink, the colour that greets and bids a farewell with each sunset, and black, that rocks us into the realm of dreams: a realm in which space and time become relative concepts, and you can express yourself through a completely customised car. And if you believe in magic, dreams can bring your nights to life.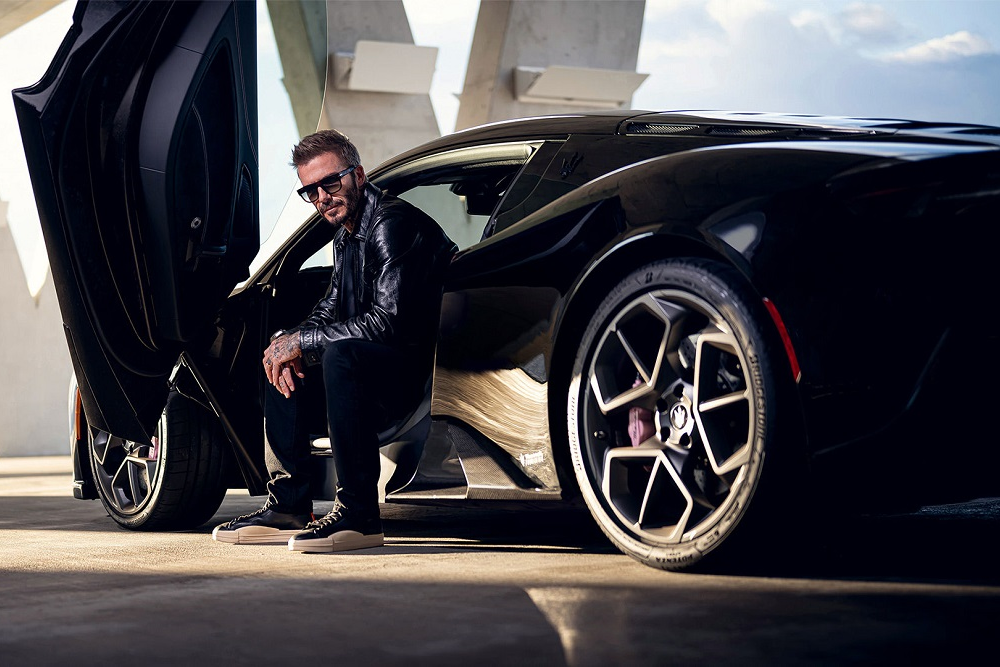 David Beckham
Tailor-made for the audacious
The Global Ambassador David Beckham travelled all the way to Modena to customise his MC20 Fuoriserie Edition with the help of the Centro Stile. But before embarking on his Fuoriserie personalisation journey with the design masters, he got behind the wheel of an MC20 for the first time, in the best setting possible: on the track. The end result reflects his passion for Miami, his second home.
In the process
Through the Maserati Fuoriserie customisation program, it's possible to break the rules and let one's personality, character and tastes take centre stage, designing on a "blank sheet". That's exactly how David Beckham created his own MC20, merging ideas and dreamlike feelings with the designers in Modena. Thanks to this union, the British champion's passion for Miami takes shape in a customised car that exemplifies the concepts of performance and sportiness.

"For David"
David Beckham's unique MC20 super sports car is a black and pink harmonious chromatic dichotomy, featuring an interplay of glossy and matt surfaces. The glossy black bodywork contrasts with the Trident logos in a black opaque finish while the MC20 badge and the Brembo brake callipers are pink. On the inside, customisation elements span from black Alcantara seats with contrast-stitching in pink to a personalised nameplate with a glossy-matte effect on the central tunnel where "For David" appears with an aluminium effect.
If you are interested in more news click here.
---