Cast your minds back to the 2021 Goodwood Revival and you'll recall that Max Girardo had the pleasure of racing an ultra-rare 1959 Ferrari 250 GT LWB Berlinetta 'Interim' in the Stirling Moss Memorial Trophy.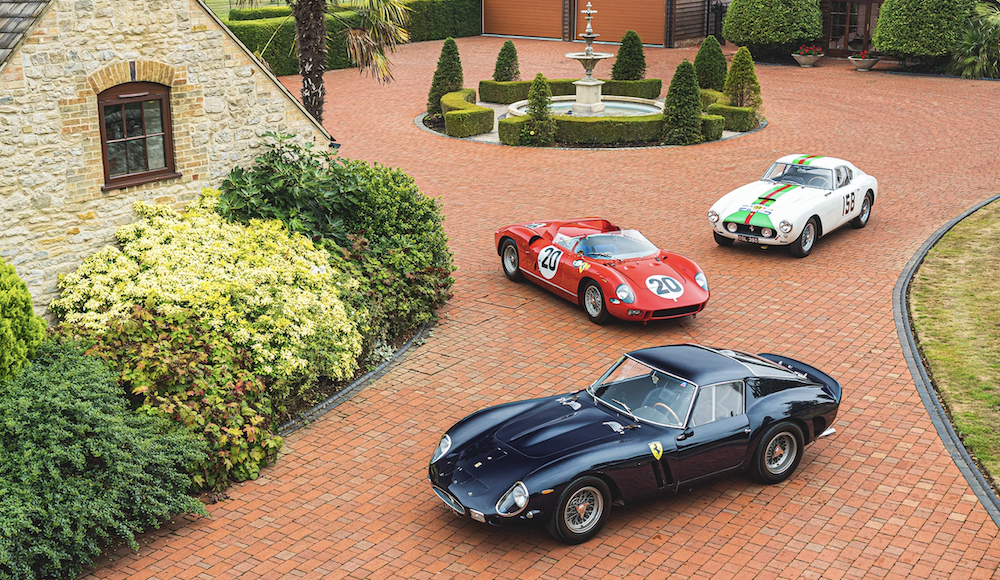 One of only seven built, the car was beautifully prepared and looked after at Goodwood by our their friends at The Light Car Company near Stanford in the Vale. So enjoyable was the experience and so positive was the response to the wonderfully original 'Interim' that ahead of this year's Revival, they thought why not raise the bar?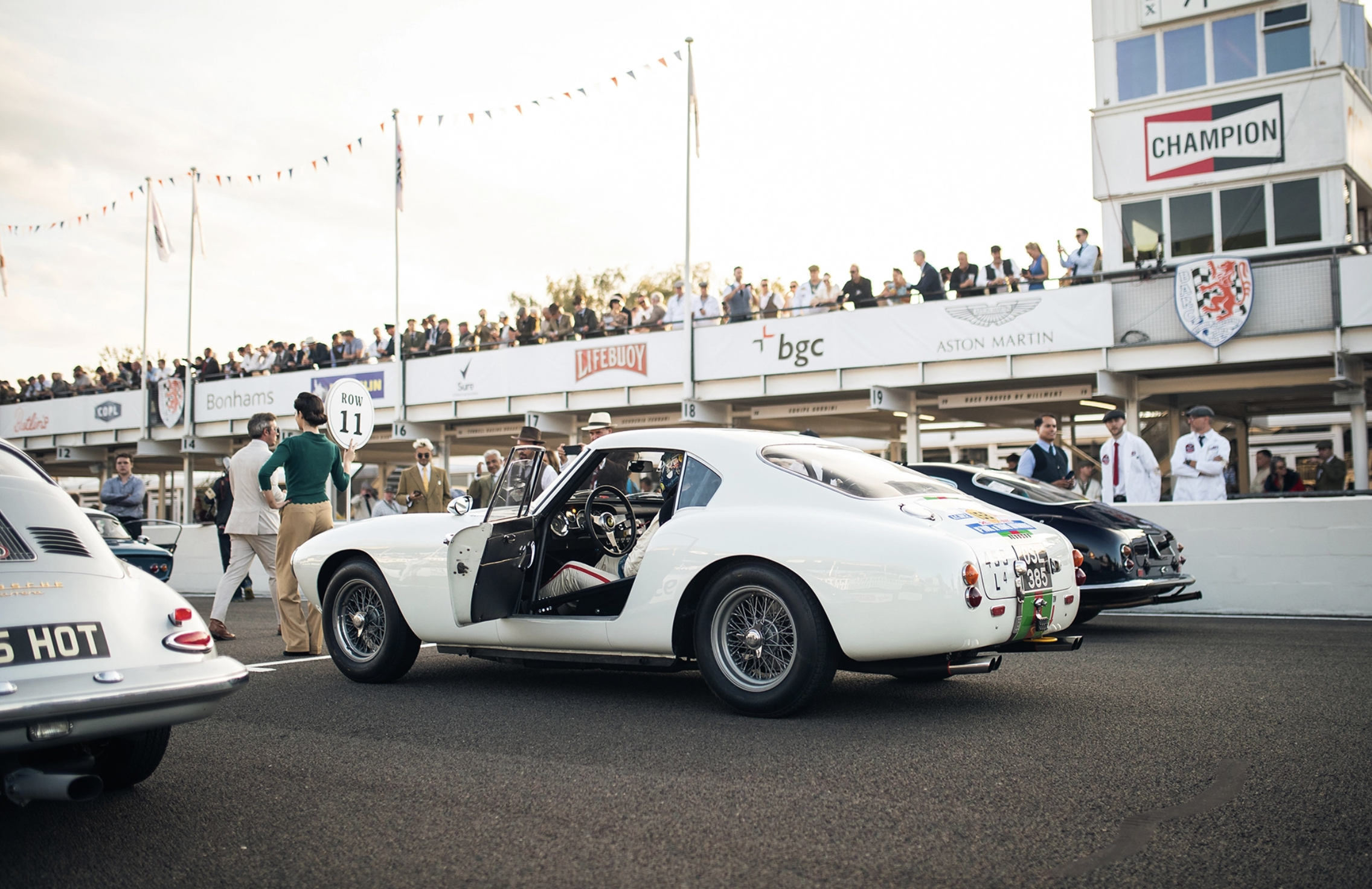 Now unless you've been living in hiding, you'll be aware that 2022 marks 75 years since Enzo Ferrari founded his eponymous company. Knowing the Duke of Richmond and the exquisite fashion in which he likes to mark such occasions, it wasn't long before a Prancing Horse-themed birthday celebration for the ages was confirmed for this year's Goodwood Revival.


Putting their heads together with Chris and George Holley from The Light Car Company, they devised a plan to join the party with three of the most historically significant twelve-cylinder Ferraris. And thanks to the incredible generosity of a select few owners, they're ecstatic to say they're going to be doing just that. After all, nobody likes FOMO. So, without further ado, allow us to introduce you to the 1959 Ferrari 250 GT LWB Berlinetta 'Interim', 1964 Ferrari 275 P and the 1962 Ferrari 250 GTO. Shall we dive in?
From Madagascar with love – 1959 Ferrari 250 GT LWB Berlinetta 'Interim'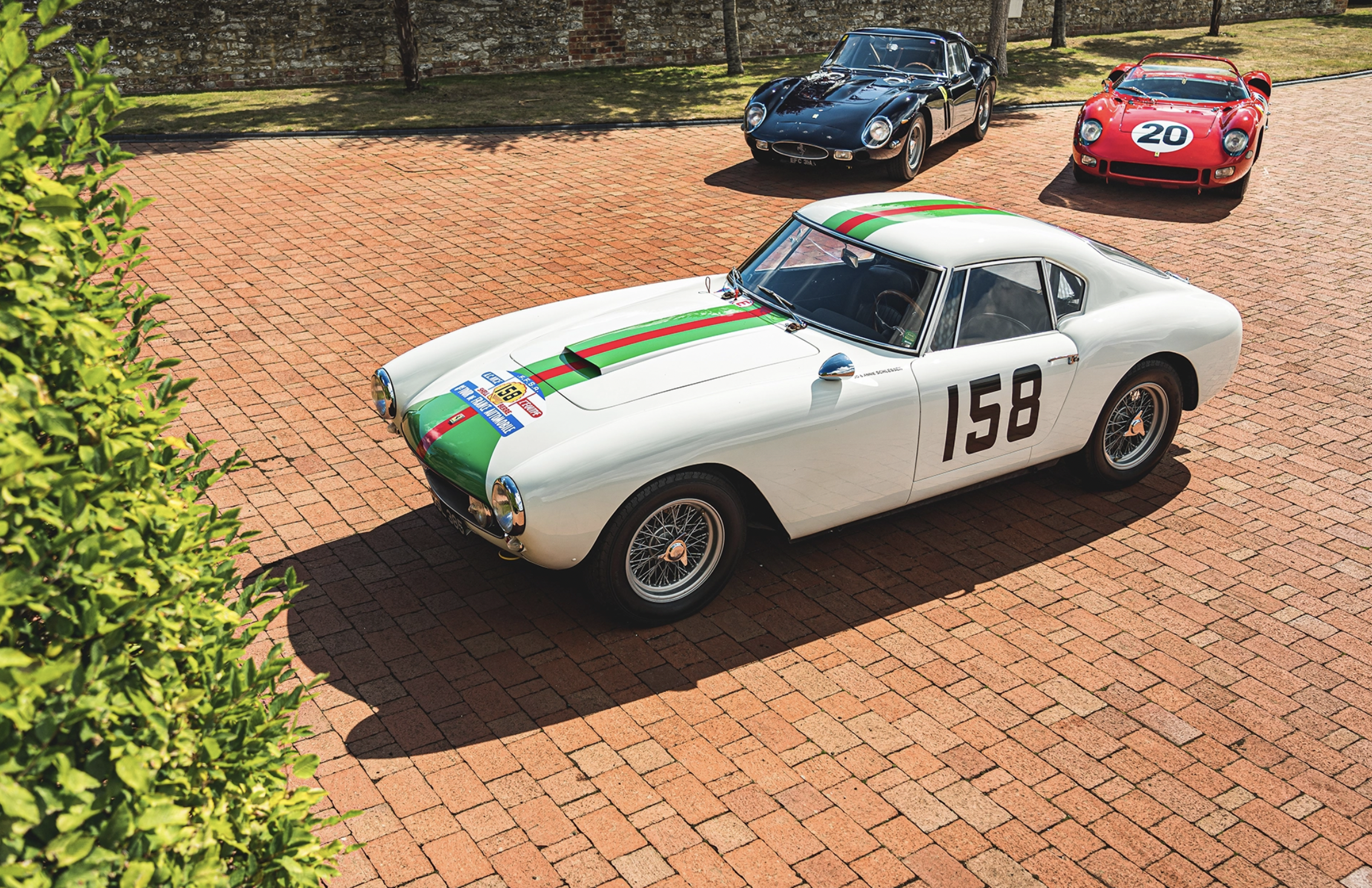 Yep, it felt only right to bring the star of last year's Revival out of hibernation once again. Twenty twenty-one marked the first time this 1959 Ferrari 250 GT LWB Berlinetta 'Interim' had set rubber on the Goodwood asphalt in 61 years. And this weekend it'll be 62.
Never heard of the 'Interim' before? You're definitely not alone. In the spring of 1959, Enzo Ferrari was feeling impatient. For almost five years, his 250 GT LWB Berlinettas had proven to be the cars to beat in international GT racing, winning three Tour de France Automobiles on the trot, among countless other victories. But the introduction of a successor was nigh.
"The 'Interim' was conceived to test the high-speed performance of Enzo's forthcoming short-wheelbase GT car's sleek new Pinin Farina bodywork."
Essentially an early development of Pinin Farina's softer SWB body mounted on the long-wheelbase 250 GT's chassis, the 'Interim' was conceived to test the high-speed performance of Enzo's forthcoming GT car's sleek new bodywork. Two prototypes raced at Le Mans in 1959, finishing commendably in fourth and sixth overall. Five more 'Interims' were constructed and delivered before the Tour de France Automobile in September. And the final example built, chassis number 1523 GT, claimed outright victory.
The fourth of just seven examples built, 1509 GT was delivered new in September of 1959 to the French racing driver Jo Schlesser. The car was finished in white with a red and green stripe, the national colours of Madagascar. Schlesser was born in and grew up on the island, which was a French colony until 1960.

This 250 GT LWB Berlinetta's first competitive outing came in the 1959 Tour de France Automobile, in which Schlesser drove with his wife Annie. The Frenchman entered a plethora of further races with 1509 GT in 1960, including the Nürburgring 1,000km, where he finished 11th overall and second in class partnered with the great Lucien Bianchi, and the Tourist Trophy at Goodwood, in which he crossed the line seventh overall.
In 1959, this car was a fleeting glimpse of a very near future; an integral stepping stone towards the creation of the car commonly considered to be the greatest dual-purpose Ferrari berlinetta of them all – the immortal SWB. If you'd like to find out more about this incredibly rare and historically significant berlinetta, you can read Girardo & Co.'s guide to the Ferrari 250 GT LWB Berlinetta 'Interim' by CLICKING HERE.
A Le Mans winner… not once, but twice – 1963 Ferrari 275 P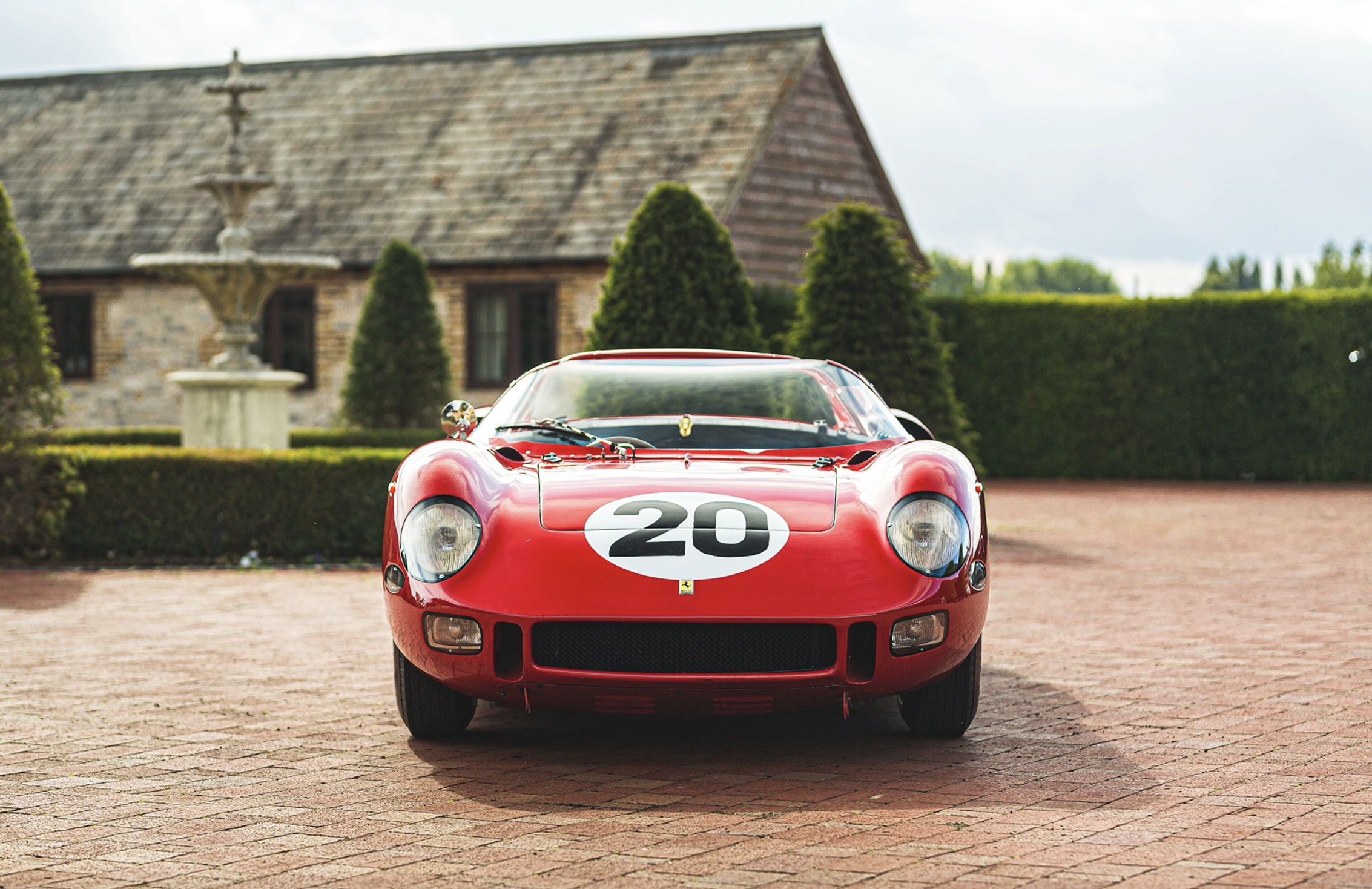 Simply put, the beautiful scarlet Fantuzzi-bodied sports-racing prototype you're ogling no doubt slack-jawed is the only Ferrari to have won the 24 Hours of Le Mans outright twice and therefore among the most historically significant competition Prancing Horses in existence. Equally remarkable is that the extent of its period racing history was only discovered in recent years.
For decades, it was well-known that this Ferrari 275 P – chassis number 0816 – was the car in which Nino Vaccarella and Jean Guichet triumphed in the 1964 running of the legendary French endurance race. But unbeknownst to even the staunchest of the marque's disciples, there was more history to be unearthed. And it was the Ferrari factory itself which peeled back the layers and finally revealed the full story just four years ago in 2018.


After extensively scouring its historical archive, Ferrari's Classiche department were able to confirm that chassis 0816 also carried Ludovico Scarfiotti and Lorenzo Bandini to victory in the 24 Hours of Le Mans the preceding year in 1963. Furthermore, it was also established that this very chassis also won the 12 Hours of Sebring in 1964, driven by Mike Parkes and Umberto Maglioli. How's that for a competition pedigree?
The lack of clarity was, in the end, the result of a simple shortcut on Ferrari's part. Owing to the fact the car it had meant to enter at Le Mans in 1963 was crashed heavily in the weeks prior to the race, Ferrari simply restamped this chassis with the damaged car's number – the number on the Le Mans entry form. Who enjoys unnecessary paperwork anyway?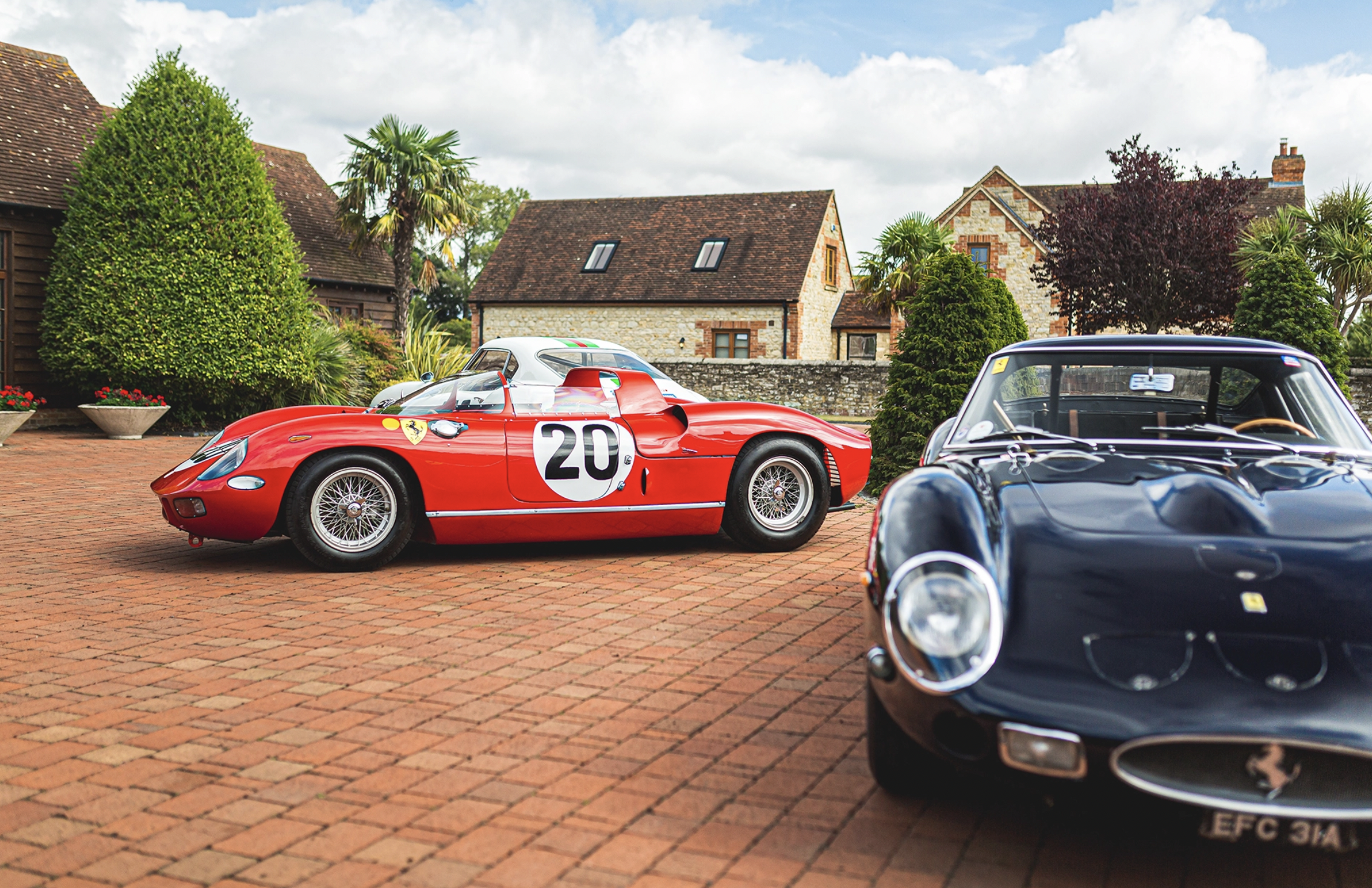 For decades a prominent part of Pierre Bardinon's famous Mas du Clos collection, chassis 0816 was acquired by its current owner after the revelation from Ferrari had broken. This ultra-special Ferrari has since been in the loving care of The Light Car Company, which orchestrated the reapplication of its gorgeous hand-painted roundels and have gotten the soul-stirring 12-cylinder engine running as sweet as a nut.
"With the 12 Hours of Sebring victory thrown in for good measure, chassis 0816's pedigree is nothing short of astonishing."
"This is the only car with a Cavallino Rampante on its nose to have won the greatest motor race in the world on two occasions," comments Max. "In my opinion, that elevates it to the very top rung of the Ferrari competition-car collecting ladder. With the Sebring victory thrown in for good measure, chassis 0816's pedigree is nothing short of astonishing." Goodwood this weekend will be the first time this Ferrari 275 P has been publicly shown in the United Kingdom in over two decades.
Last but by no means least – 1962 Ferrari 250 GTO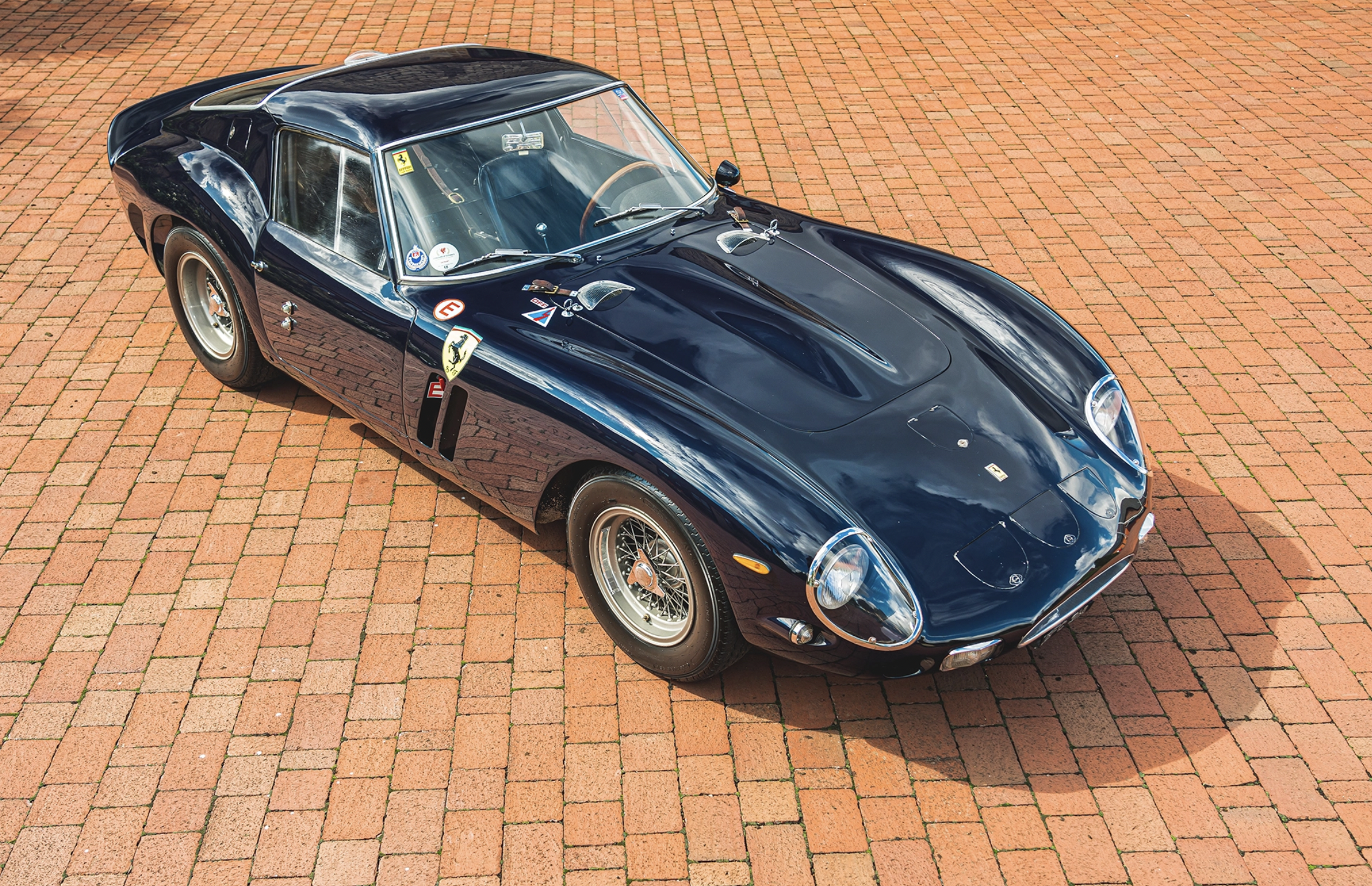 From the most sought-after competition Ferrari to the most sought-after Ferrari full-stop. The 250 GTO is a car whose reputation quite rightly precedes it – a desperately beautiful dual-purpose Gran Turismo which clinched the International Championship for GT Manufacturers thrice consecutively from 1962–1964.
Just 36 were built, of which 33 were originally dressed with the softer and more graceful Series I coachwork. The GTO we're frankly honoured to be presenting at the Goodwood Revival this weekend – chassis 4219 GT – is one of those cars.


Very early in 1963, an affluent young American lady by the name of Mamie Reynolds travelled to Luigi Chinetti Sr.'s Ferrari concessionaire in New York to buy a car to enter in the three-hour Daytona Continental race – the first round of that year's International Championship for GT Manufacturers.
The car Reynolds wound up purchasing was this 250 GTO, chassis 4219 GT. Originally finished in Rosso Cina, the car was entered into the race under Chinetti Sr.'s North American Racing Team (N.A.R.T.) banner and assigned to the young Mexican driver Pedro Rodríguez. The timing was poignant. Rodríguez's younger brother Ricardo had died in an accident during the 1962 Mexican Grand Prix weekend and, in light of the tragedy, he'd strongly considered retiring from motor racing altogether.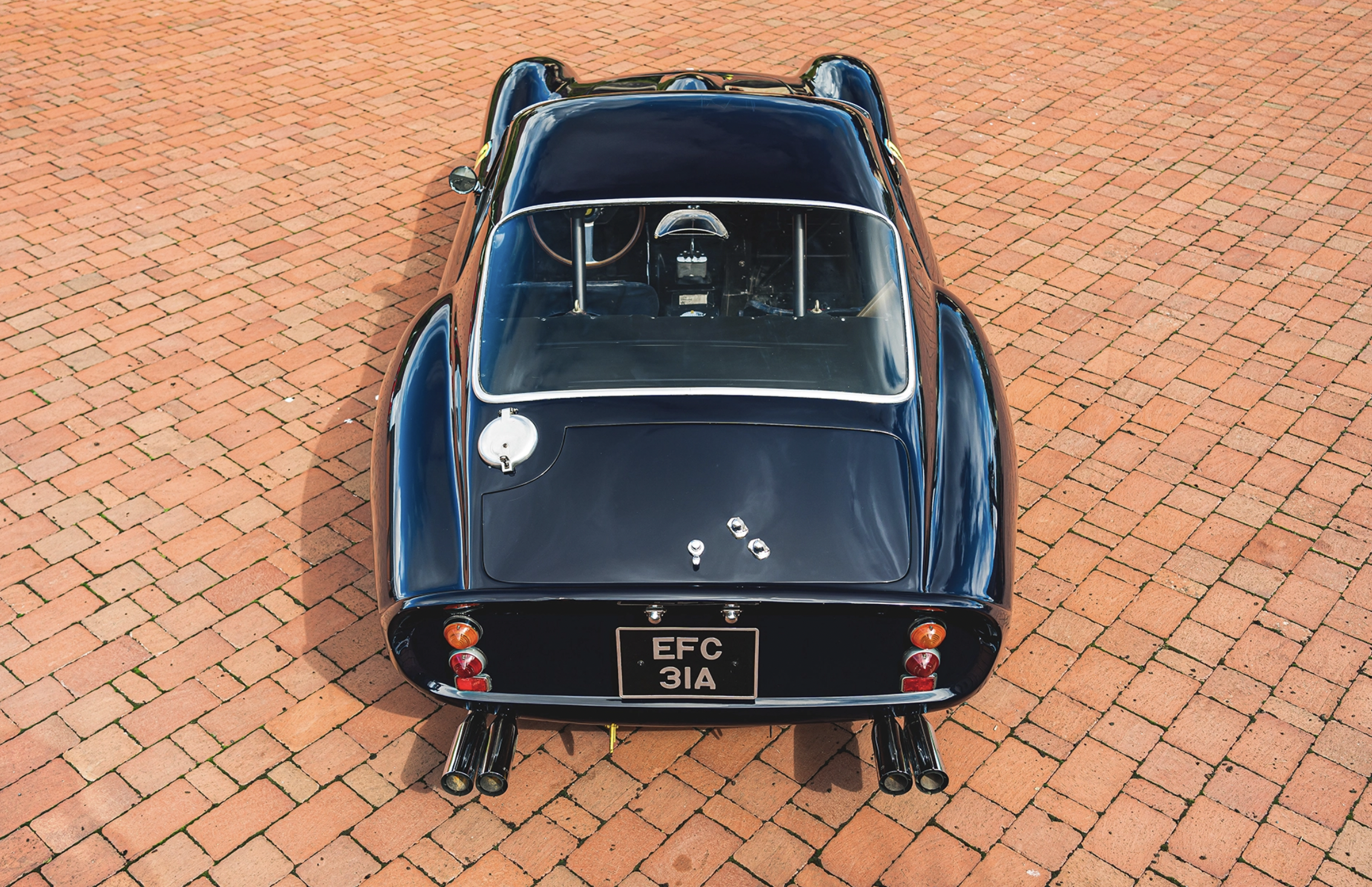 The outing in this Ferrari 250 GTO was his first since his brother's passing. He'd clearly lost none of his talent or bravery, scoring a fine victory. N.A.R.T. fielded chassis 4219 GT once more in the 1963 12 Hours of Sebring, where it was driven by Joakim Bonnier and John Cannon to fourth in class and 13th overall.
Reynolds (having married Chinetti Sr.'s son 'Coco') soon sold this Ferrari to the California-based Ferrari concessionaire Beverly Spencer, who raced it sparingly on the West Coast. Spencer in turn sold it to his dear local friend George Dyer, who refinished the car in the same shade of 'Dyer Blue' it continues to wear today.

Pleasingly, Dyer cherished and properly used and enjoyed this GTO for almost three decades, after which point it was acquired by its current custodian. He has followed Dyer's lead and driven and shared the car at a whole host of events around the world including the Pebble Beach Concours d'Elegance and, more pertinently, the very first Goodwood Revival meeting in 1998.
"I love that it's used and enjoyed as it was intended to be – a garage queen it's most certainly not. But doesn't that make it so much cooler?"
"This GTO is particularly special to me because I've quite literally grown up around it," explains George Holley of The Light Car Company. "We've had the pleasure of looking after chassis 4219 GT for many years and it's become something of a member of the family here at The Light Car Company. I love that it's used and enjoyed as it was intended to be – a garage queen it's most certainly not. But doesn't that make it so much cooler?" Yes, George, it really does.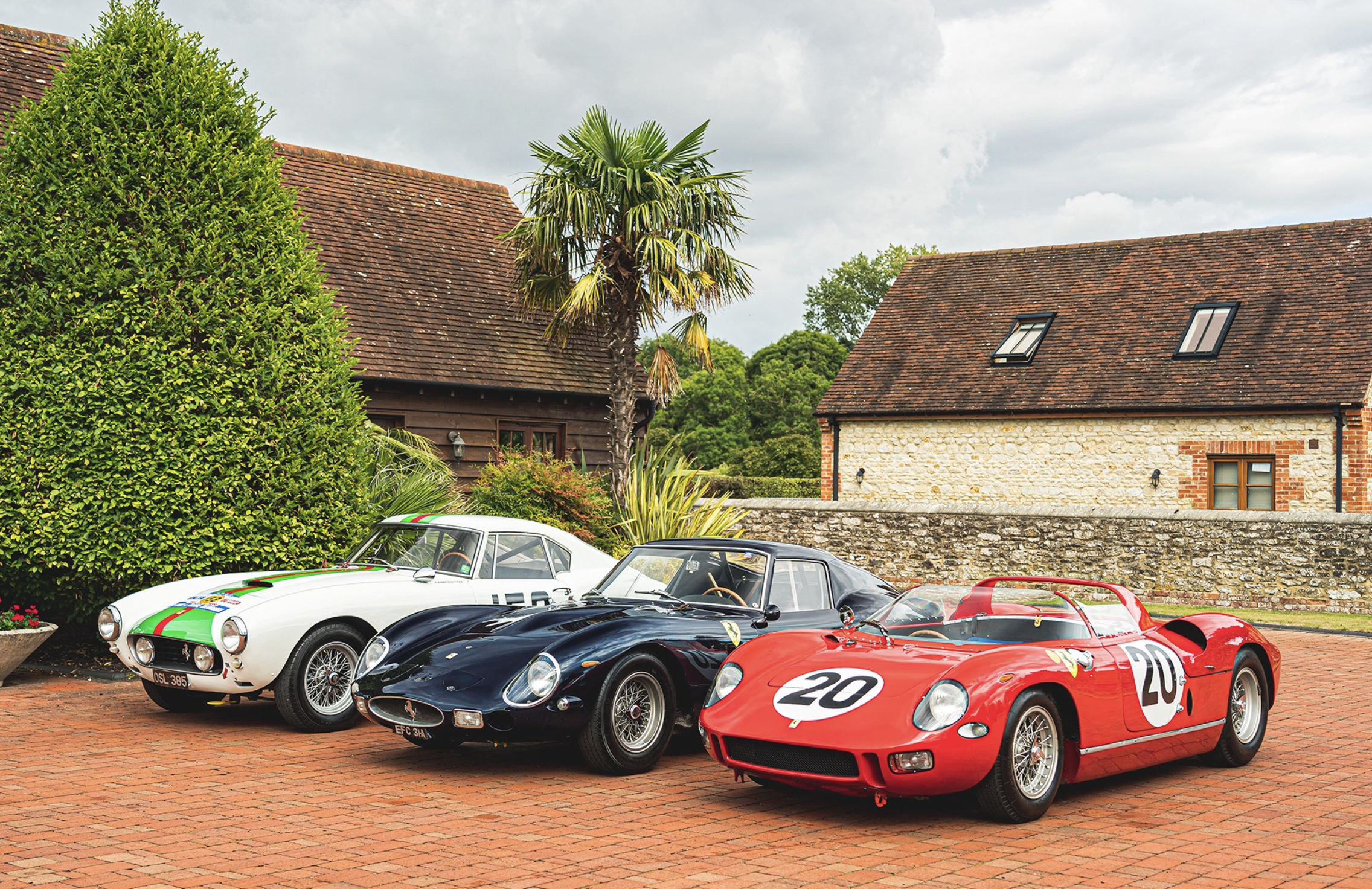 The 75th-anniversary celebration for Ferrari at this weekend's Goodwood Revival is something which they 're sure everyone is eagerly anticipating. "Whether it's a glimmer of Rosso Corsa flashing past the corner of your eye or a drive behind a steering wheel bearing the hallowed Cavallino Rampante emblem, every encounter with a Ferrari stirs the soul," Max says. "Ferrari transcends the world of cars. I don't believe there is a single other name on the planet which evokes the same collective sense of history, passion and devotion."

To be joining the party with three such significant Ferraris is an honour to say the least – one we share with Chris, George and everyone at The Light Car Company. "It's going to be one for the books, that's for sure," comments Chris Holley. "If you're planning to be at Goodwood, do come and say hello – it is always a pleasure sharing these old Italian girls. After all, isn't that what it's all about?" Hear, hear!
Photography: Robert Cooper for Girardo & Co.
If you'd like to find out more about The Light Car Company and the services Chris, George and their excellent team offer, please CLICK HERE.