This Next-Level Supercar is the next generation of refinement. An electrified luxury Masterpiece that pushes the boundaries of design with its striking 1-Second-Wow elegance and extravagant all-electric driving fun in typical BRABUS fashion. Based for the first time on the Porsche Taycan Turbo S, it was conceptualized to make an unmistakable statement.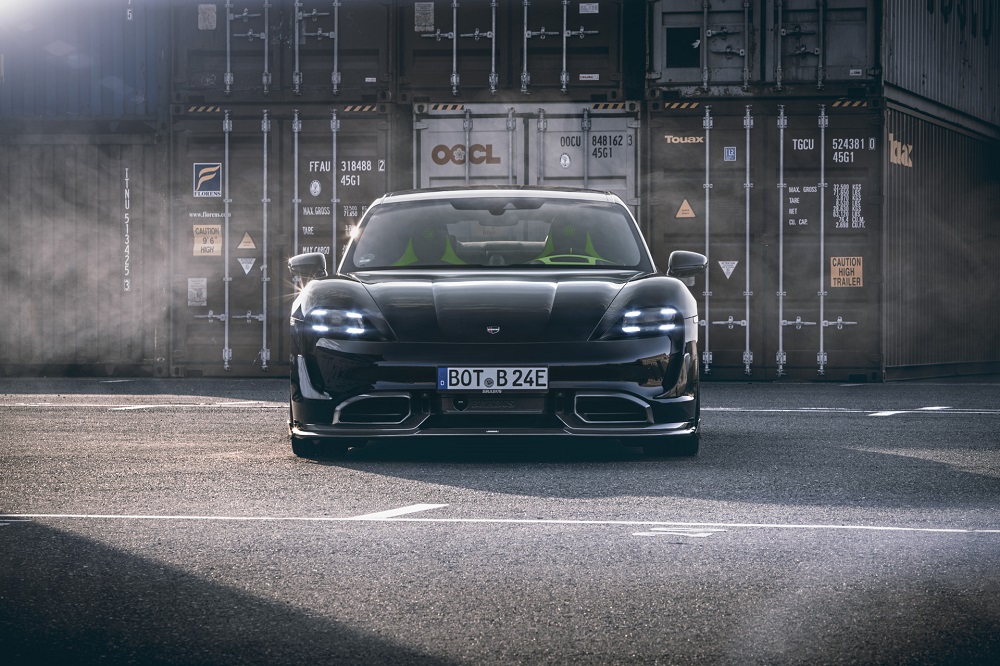 This unmistakable sports cruiser was developed to reimagine the signature "Black and Bold" design language while maintaining the BRABUS typical 1-Second-Wow factor in every detail. Its highly exclusive design features our high-grade exterior concept in combination with next-level aerodynamic elements for the best possible driving experience. Around the modern chassis, a range of exposed carbon elements impress with their extraordinary, dynamic looks.
The striking signature character of the fully brabusized Porsche Taycan Turbo S is underscored by 22-inch BRABUS Monoblock Z "Platinum Edition" forged wheels. State-of-the-art manufacturing processes and an exclusive "Signature Black" finish ensure an unmistakable look and maximum strength.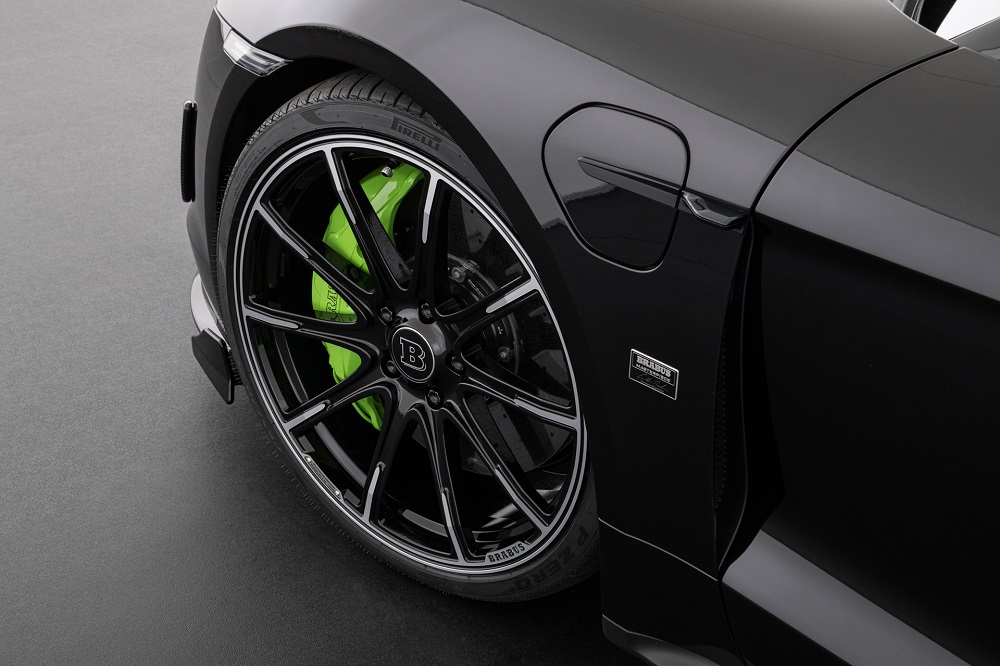 The interior design specialists developed a bespoke, fully handcrafted black and bright green BRABUS Masterpiece interior for this model to match its signature BRABUS looks. Refined down the last detail, the striking two-tone design impresses with its impeccable finish, complete with special BRABUS crest pattern quilting as well as millimeter precise perforations on the seats, trim elements and the floor mats, which are likewise upholstered in the finest leather.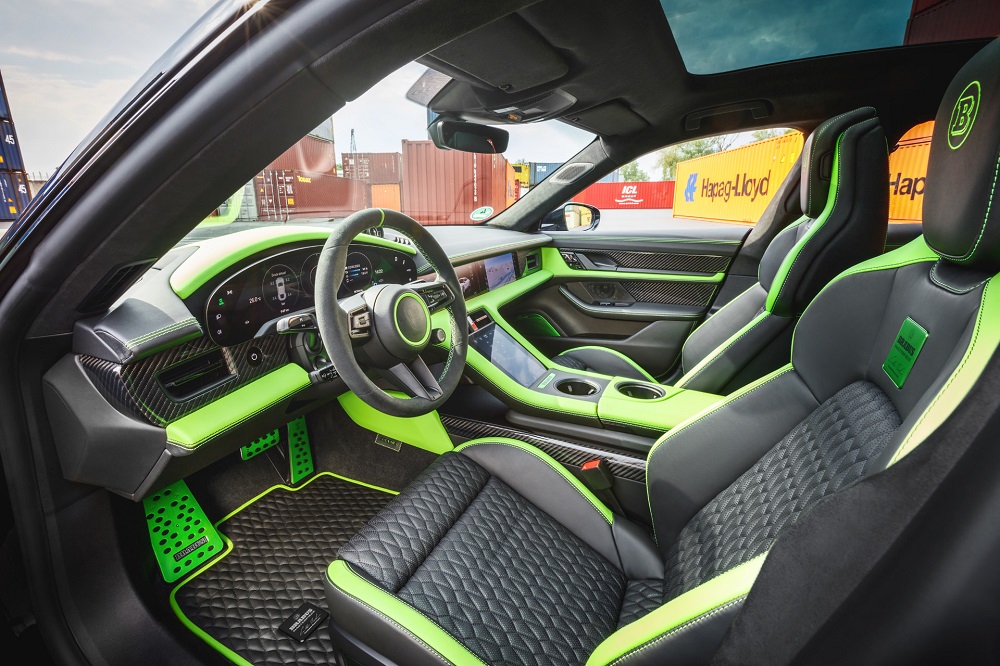 ---
BRABUS for Porsche Taycan Turbo S
0-60 mph: 2,8 s | Vmax: 161 mph | Efficiency class A+
---

If you are interested in more news click here.
---