The 2022 Goodwood Revival live stream will start on Friday 16 September and you can watch every single moment of it right here. This live stream will begin every day at 9am and loop overnight for any moments you may have missed.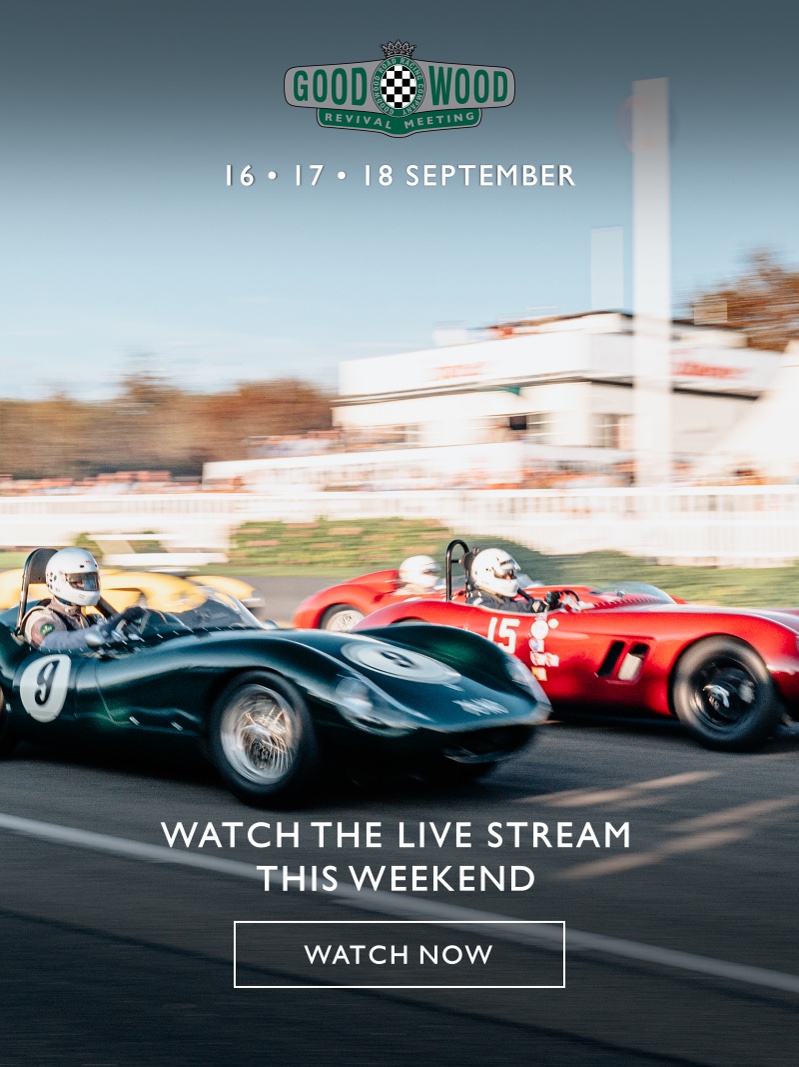 So you'll see every second of F1, touring cars, grand prix motorcyles, Le Mans legends and more over the entire weekend.
Remember that if you are a member of the GRRC Community, we also have a version of this playing with just the ambient noise of the engines in our no commentary stream. 
You can also listen to all the live action using our event live radio.