Bill Murphy in his powerful Buick-Kurtis shared pole position with John Barneson in the big Chrysler powered Hagemann Special for Saturday's five-lap qualifying race to determine grid positions. However, Murphy spun and had to start Sunday's main in seventh spot. But he moved in a hurry: On the fifth tour he passed Richie Ginther to move into second behind Lou Brero.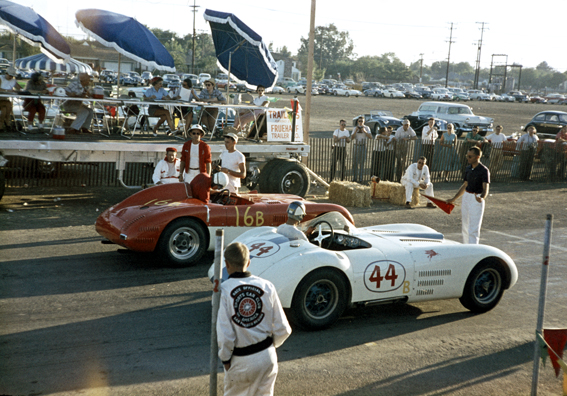 1956 2nd Annual Sacramento Sports Car Road Races
By the twentieth lap, Brero was bogging down and Murphy increased his advantage on the twenty-ninth. Ginther moved to second place , remaining there until the finish as he couldn't catch the flying leader. Murphy averaged 72.4 mph for the 35-lap, 70 miler. It was his fifth straight victory ! Barneson on the other hand started Sunday's big bore race in fourth spot and held down that position for 12 laps. Then he was forced out on the 23rd when his car boiled and blew a hose.
Weekend Heroes 2
If you want to order Weekend Heroes 2 here is the link: corsaresearch.com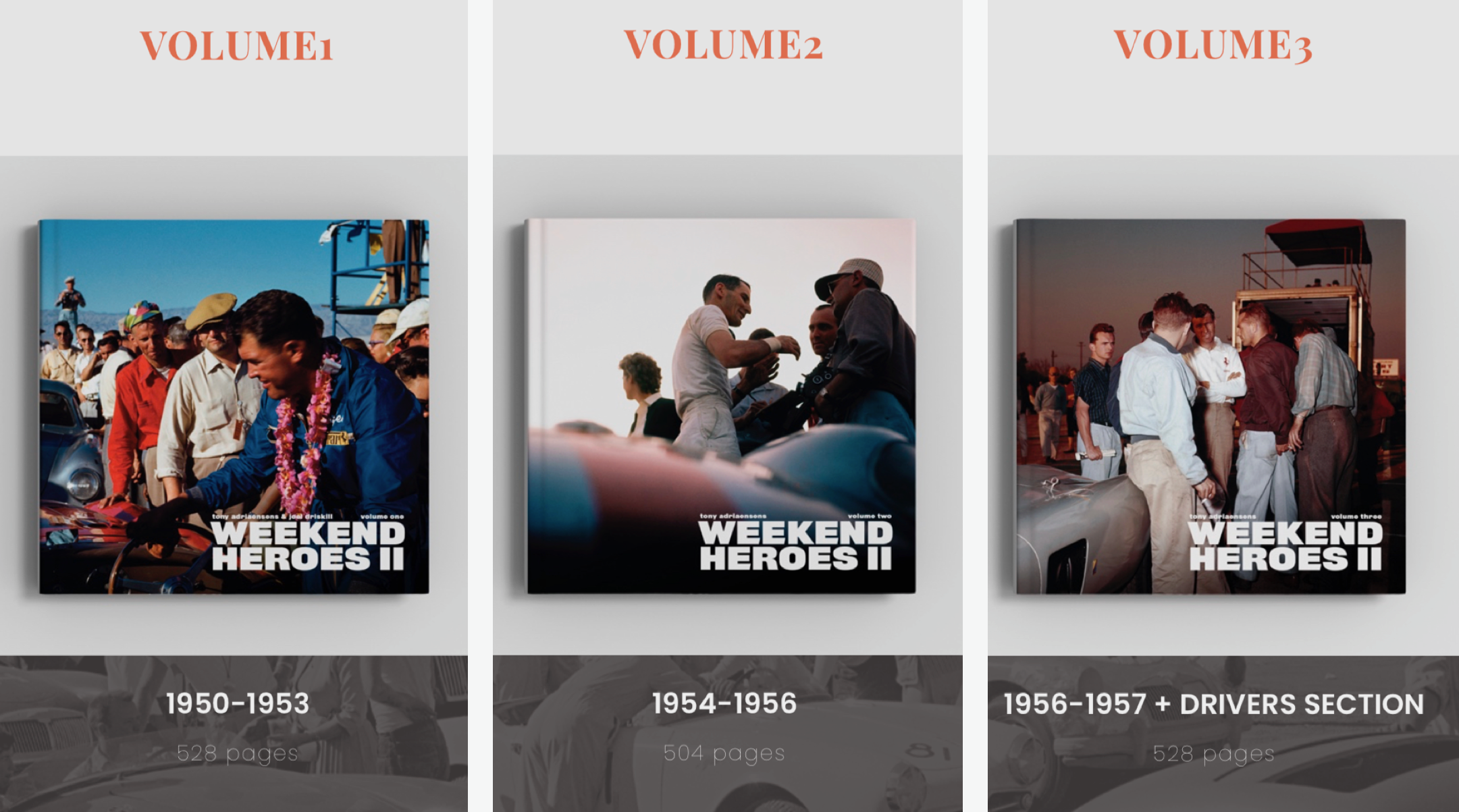 by Tony Adriaensens/ collectorscarworld.com
Photo: Kodachrome, corsaresearch